Slow Aging to a CRAWL (Here's How)
I saw a photo yesterday of my girls at the zoo — and I couldn't believe that it had only been 9 years since that picture was taken.
They were so small then… and now they're practically grown women!
Watching your children grow up is one of the real joys of life.
But watching yourself get older? Not so much.
It's no fun looking at yourself in the mirror and seeing those new grays… or those new wrinkles.
Fortunately, researchers have discovered a simple vitamin that can help slow aging to a crawl.
It's cheap, widely available, and it could end up adding quality years to your life.
A recent study, published in Cell Reports by the Buck Institute shows just how important Vitamin D is to slowing the aging process.
Scientists who study aging think that one of the major reasons why we age is the accumulation of misshapen proteins.
While this sounds strange, the shape of a protein is important to how well it functions.
When you change the shape of proteins in the brain, they become the "beta-amyloid neurofibrillary tangles" seen in Alzheimer's.
If you change the shape of the proteins in your eyes, they become the cloudy lenses in cataracts.
Scientists think if you could magically stop proteins from changing shape, then you might be able to live forever.
That is where vitamin D comes into the story, because it plays an important role in maintaining the proper shape of proteins.
That means that having enough vitamin D in your body keeps proteins from folding and changing.
The problem is that most of us don't get enough vitamin D.
Let's change that. Here's my plan for increasing your vitamin D intake and slowing the aging process.
Dr. Scott's Aging Delay Program:
Get 1,000-3,000 IU of Vitamin D every day. If it is winter, or you spend a lot of time inside, then you need to supplement every day.
Exercise. Getting enough exercise is vital to your anti-aging program – and if you exercise outside, you'll get more sunlight to help your body produce its own vitamin D.
Eat a diet that is full of color and as many veggies as you can.
Take anti-aging nutrients. Alpha-lipoic acid, CoQ10, and astaxanthin are powerful antioxidants and anti-aging supplements.
Keep your blood sugar under control. One of the other reasons why we age so fast is because of out-of-control blood sugar. Use the mineral chromium and the herbal extract berberine to help keep your blood sugar under control.
Make sure you have enough nutrients to support your whole body. This usually means taking a multivitamin to make up for nutrient shortfalls.
Health and Happiness,
Dr. Scott Olson
Ed. Note: Please send your feedback: feedback@livingwelldaily.com – and click here to like us on Facebook.

Written By Dr. Scott Olson
Nearly 25 years ago, failed mainstream medical treatments left Dr. Olson in constant pain – and his health in ruins. And that's when he did something REVOLUTIONARY. He began his career in medicine – and dedicated his life to uncovering the true, underlying causes of disease.
Through his innovative medical practices in Tennessee and Colorado, Dr. Olson has helped cure countless seniors from across America of arthritis… heart disease… diabetes… and even cancer. All without risky prescription drugs or painful surgeries.
Dr. Scott Olson reveals the villain behind your back pain.
Dr. Scott Olson reveals why you should NEVER skip the salt.
Dr. Scott Olson reveals how a powerhouse supplement can REBUILD your joints!
Dr. Scott Olson reveals how a weird condition is ruining your health!
Dr. Scott Olson reveals what your BP drugs are doing to your health.
Dr. Scott Olson reveals which diabetes meds are causing serious genital infections.
Dr. Scott Olson reveals his secret to never having another migraine!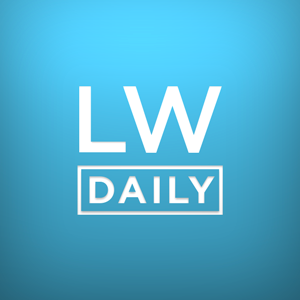 Dr. Scott Olson reveals which six foods men should NEVER eat.