Solar-Powered Humans?
Every morning before work, I take a shot…
… of chlorophyll.
Yes, chlorophyll, the pigment found in plants that makes them so green and is responsible for converting sunlight into food.
I started doing this about five years ago when I realized the importance of maximizing phytonutrient intake, and I continue to do it because of the energy and skin benefits I get from it.
We've always known that green plants are good for us due to their vitamins, minerals, fiber, and phytonutrient content.
And I always assumed it was the micronutrients and phytonutrients in chlorophyll that helped increase my energy.
But I just stumbled upon a study that made me do a double take. The results from it indicated that chlorophyll may actually allow humans to harvest energy from the sun.
I'm not kidding!
Before we discover the details of this remarkable study, let's take a refresher in Biology 101 and recall exactly how plants and animals produce energy.
In just about all life-forms, energy is stored in adenosine-5'-triphosphate (ATP) molecules. In humans and other animals, ATP is created in the mitochondria of our cells through the process of respiration. This process converts the nutrients we eat into cellular energy.
You probably recall hearing the mitochondria referred to as "the powerhouses" of the cell, because they are responsible for producing energy.
Plants, however, contain chlorophyll molecules that generate ATP by harvesting light.
OK, now on to the study.
First, researchers at the Columbia University Medical Center wanted to see if chlorophyll could actually get into mammalian cells. After feeding rats a chlorophyll-rich diet, they found that the rats had measureable levels of a metabolite of chlorophyll in their mitochondria. (1) This indicates that the plant pigments actually can get inside to the powerhouse of our cells.
Next, they fed the same chlorophyll metabolite to a group of special worms called C. elegans. The researchers were able to measure the ATP production of the worms and found that the group given the chlorophyll metabolite had a much greater increase in ATP production than the worms that did not. That means, the worms were actually able to create energy not with calories, but chlorophyll.
The chlorophyll metabolite also extended their life span.
The most striking thing about this study was that only when the worms fed chlorophyll were exposed to light was ATP production significant. When the chlorophyll metabolite-fed worms were in the dark, there was no increase in ATP.
In other words, the worms were able to harvest energy from light, just like plants.
And while this was in worms, C. elegans share many of the same essential biological characteristics as humans and are frequently used in scientific studies.
Other studies have confirmed this phenomenon and shown that mammalian cells are able to produce cellular energy directly through sun exposure. (2)
It does make me wonder…I always seem to have more energy in the summer even though I don't eat as much food. Is the fact that we tend to eat ripe, chlorophyll-rich plants in the spring and summer months coupled with the ability to create energy from the sun the reason for this?
It's interesting to consider.
But right now many of you are probably thinking: Well, that's great and all, Jasmine, but HELLO! It's WINTER! I'm not exactly able to go soak up the rays right now.
I hear you.
So is there any other reason to sling back shots of green juice every day, even during the winter?
Yup. Read on.
If you love grass-fed red meat as much as I do, you may want to consider taking a shot of chlorophyll (or eating some sautéed spinach) with your next steak or burger. That's because chlorophyll could be crucial to help protect you against colon cancer.
According to the Linus Pauling Institute, chlorophyll is able to bind to certain carcinogens (like those found in cooked meat) and interfere with their absorption in the body. (3)
Chlorophyll and haem (a compound found in red meat) have similar molecular structures.
When eaten, haem is metabolized in the gut to a carcinogenic cytotoxic compound. This is why there has been an established association between red meat and colon cancer.
But in one animal study, when chlorophyll or chlorophyll-containing spinach was administered along with haem, they both completely inhibited the formation of the cytotoxic haem compound. (4)
So while there may be an association between red meat and colon cancer, there's an even greater association between vegetables and protection against cancer. This may be one reason why.
If you don't eat much red meat but you eat peanuts, legumes, or grains, you'll want to consider this: Chlorophyll may also help protect against aflatoxin-induced liver cancer (5). Aflatoxin is a dangerous toxin commonly found on peanuts and moldy grains.
Regardless of exactly how they promote health, it undisputable that green, leafy plants and dark-colored fruits and vegetables are amazing for us and should form the basis of our daily diet.
And if you've ever done a shot of chlorophyll, juiced a bunch of green veggies, or mixed up a superfood drink mix that contains chlorophyll-rich ingredients, you know the amazing energy chlorophyll can give you.
While eating whole food is always best, if you want to significantly boost your daily intake of chlorophyll, you can buy it as a supplement and mix it in with your favorite drink or take it straight up in a shot glass.
I use World Organic Liquid Chlorophyll. Some brands (including this one) extract the chlorophyll from alfalfa, which has a genetically modified variety, so be sure to buy organic.
You can also look for a powdered superfood drink mix that includes ingredients like organic chlorella, organic kale, organic spinach, and organic parsley.
(One last tip: One researcher here at Living Well swears by chlorophyll to help cure a hangover. They shall remain unnamed.)
To living well,

Jasmine LeMaster
Health Researcher, Living Well
---
Sources
[1] Cheng X. Et al. Light-harvesting chlorophyll pigments enable mammalian mitochondria to capture photonic energy and produce ATP. J Cell Sci 2014 127: 388-399; doi: 10.1242/jcs.134262
[2] Herrera A.S. et al. Beyond mitochondria, what would be the energy source of the cell? Cent Nerv Syst Agents Med Chem. 2015;15(1):32-41. (PubMed)
[3] Dashwood R, Yamane S, Larsen R. Study of the forces of stabilizing complexes between chlorophylls and heterocyclic amine mutagens. Environ Mol Mutagen. 1996;27(3):211-218. (PubMed)
[4] De Vogel et al. Green vegetables, red meat and colon cancer: chlorophyll prevents the cytotoxic and hyperproliferative effects of haem in rat colon. Carcinogenesis. 2005 Feb;26(2):387-93. Epub 2004 Nov 18. (PubMed)
[5] Simonich MT, Egner PA, Roebuck BD, et al. Natural chlorophyll inhibits aflatoxin B1-induced multi-organ carcinogenesis in the rat. Carcinogenesis. 2007;28(6):1294-1302. (PubMed)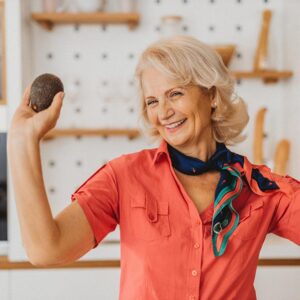 One day, we'll look back at our discovery of the nervous system in our guts in much the same way as other giant leaps in medicine like germ theory, vaccinations, and antibiotics. Knowing it exists and how important it is has changed EVERYTHING. We now understand that the enteric nervous system, or our "second brain"...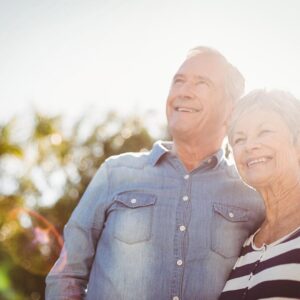 Dear Living Well Daily Reader, One thing no one ever thinks to warn you about a cancer diagnosis is the RUSH. While you're still trying to process the news that you have cancer, you're already asked to make decisions about your treatments. You're told there's no time to waste. And warned delays could lead to...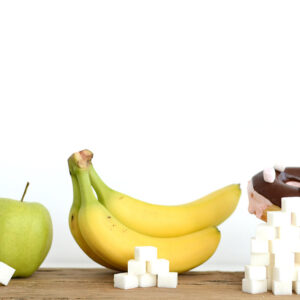 "I'm diabetic and I don't quite understand the differences in sugar. There's sugar you make cookies with but also fruits have sugar. Can I have fruits even though they have sugar too?" – Annette, from Helen, GA Hi Annette, For something that seems so simple, sugar sure gets complicated very quickly. That table sugar you...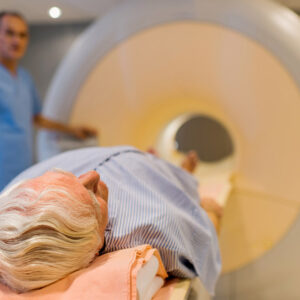 I'm not going to pull any punches here. Getting a prostate cancer diagnosis is downright terrifying. And that's especially true because for YEARS there weren't any remarkable advancements in the treatments for this cancer. Watchful waiting (active surveillance) was the best we could do for men with small tumors that didn't appear aggressive. And for...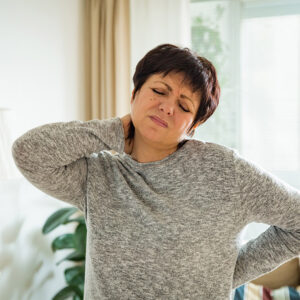 We've lived with COVID-19 for nearly three years now. That means we KNOW what it looks like, right? Wrong. The dominant COVID strain infecting people today doesn't look exactly like the one that infected people last year. The virus is constantly changing. And so are the symptoms when you catch it. Different COVID strains appear...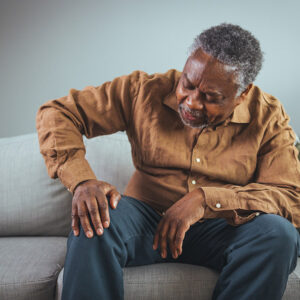 My excellent editor told me the other day that she gave in and took some naproxen for her psoriatic arthritis pain. And she's not alone. Occasionally even people who are passionate about natural medicine turn to over-the-counter or prescription drugs for pain relief. After all, joint pain can be downright debilitating. But before you reach...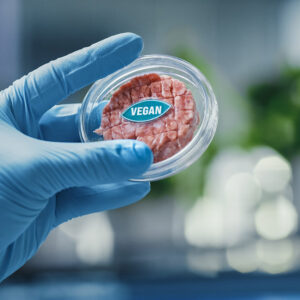 People ask me all the time what I think about meat substitutes. My reply is simple: "They're junk!" The labels claim that these fake meats are better for your health and the environment. But nothing could be further from the truth… If you're a regular Living Well Daily reader, you know I'm constantly warning you...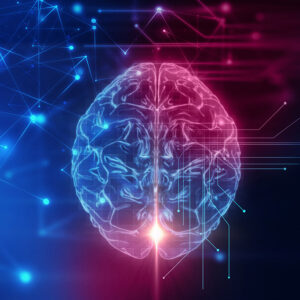 Ask a group of middle-aged people about their biggest fear, and they will almost universally say, "losing their minds." And I agree. The thought of my precious memories fading away is at the top of MY "no thanks" list. But just wanting your brain to be healthy isn't enough. You have to work at protecting...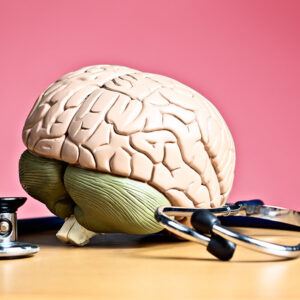 "What's your take on the drugs for Alzheimer's?" – Timothy, from Bel Air, MD Hi Timothy, Let me make it simple: They're junk. You've seen the breathless headlines, I'm sure. After all, they're almost impossible to ignore! They make exciting claims like "New breakthrough in Alzheimer's Treatment Is a Game Changer!" or "FINALLY an Alzheimer's...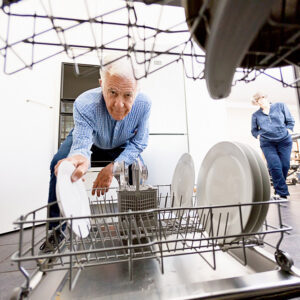 For YEARS, modern medicine essentially ignored the gastrointestinal tract. Sure, it's where you digest and absorb your food. But that was the end of the story. They were clueless about how intertwined our digestive system is with our OVERALL well-being. We now understand our gut is so closely linked to our health that it's impossible...