"Soldier Food" Boosts Brain 30%
Dear Living Well Daily Reader,
As we reflect and give thanks this Memorial Day, we often hear the stories of folks who bravely served our country abroad.
And if you or someone you love ever did a stint in Europe, you've probably heard about a weird yeast extract called Marmite.
Marmite fueled many soldiers through both world wars and has been included in soldier rations in more recent years.
And as it turns out, there's a good reason why soldiers and everyone else should eat just a teaspoon of Marmite every day — it can actually improve the way your brain works by a whopping 30%.
Even better, its positive effects could be long lasting.
In a recent study, researchers from the University of York split participants into two groups. One group got a teaspoon of Marmite, and the other got a teaspoon of peanut butter every day for a month.
At the end of the trial, the folks who ate the Marmite had a 30% improvement in how their brains balanced activity and reacted to certain stimuli.
Even more impressive, it took about eight weeks for these effects to wear off. This means that adding Marmite to your diet could have long-term brain-boosting effects.
No wonder it was a go-to soldier food!
Experts believe Marmite is so powerful because of its high vitamin content of B12, which is known to increase a neurotransmitter called GABA in the brain. Low GABA levels are linked to neurological disorders like dementia.
You can get Marmite (or Vegemite, the Aussie version of this yeast spread) at grocery stores and through online retailers like Amazon.com.
Live well,
Natalie Moore
Managing editor, Living Well Daily
Ed. Note: Please send your feedback: feedback@livingwelldaily.com – and click here to like us on Facebook.
---
Sources
[1] Love it or hate it: Marmite may affect brain function
[2] Marmite: A potted history of the British-born spread

Written By Natalie Moore
Natalie Moore is a dedicated health researcher with a passion for finding healthy, natural, and science-based solutions. After a decade of direct healthcare experience in western and natural medicine, she was involved in public health research before joining Living Well Daily.
Dr. Scott Olson gives us the final word on the effects of turmeric.
Dr. Olson reveals the brain disease symptoms you'd never expect…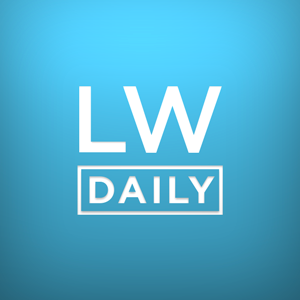 Quick belly fat loss makes for great headlines, but for awful reality. The truth is that you can destroy belly fat, but it takes more than a few leg exercises.
Dr. Olson exposes the truths and myths of apple cider vinegar.
Nyctalopia is the scientific term for night blindness and it is no joke in the modern world.
Dr. Scott Olson provides an arsenal of delicious foods that help digestion.
Dr. Scott Olson brings you a new solution to all your joint pain.
Dr. Olson tells you the right way to lose all the weight you want!
Dr. Olson dishes the truth about the medical advertising industry.
Dr. Olson provides several natural solutions to combatting depression.