Steak, Liquor, and Bug Flour: Living Well Visits Expo East
Dear Living Well Daily Reader,
Last week, the team from Living Well busted into the biggest natural health product expo on the East Coast, Expo East. (They were too busy working out to think of a decent name.)
This year's event featured everything:
Chocolate!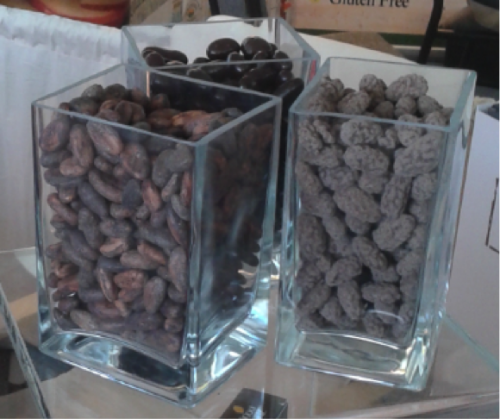 Coconuts!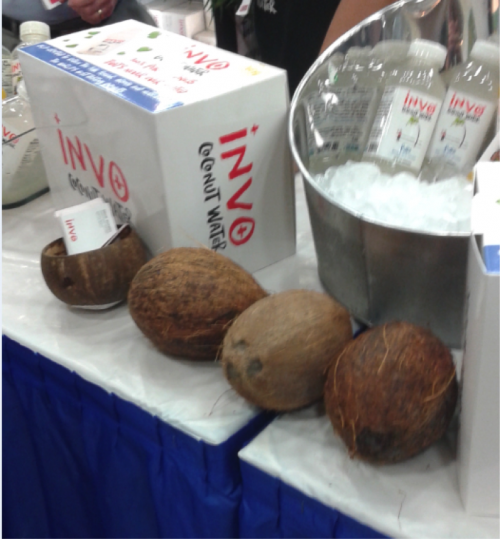 Steak!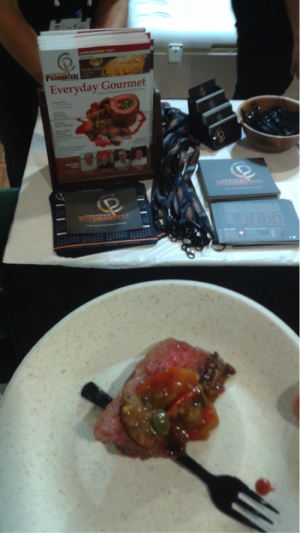 And… the post office?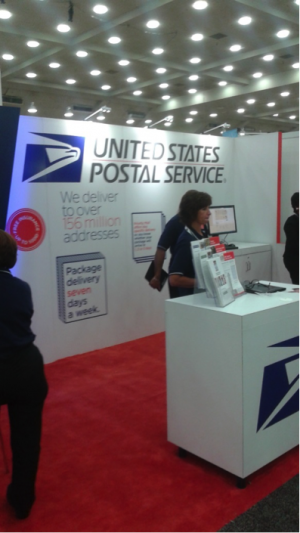 As Jasmine LeMaster, our chief quality control expert, said, "You know the post office is struggling for business when they start advertising at a health expo."
Unfortunately, they didn't have any delicious samples.
And they weren't even the strangest booth, either. One group showcased their flour made from… well, I'll let you decipher the secret formula from this photo: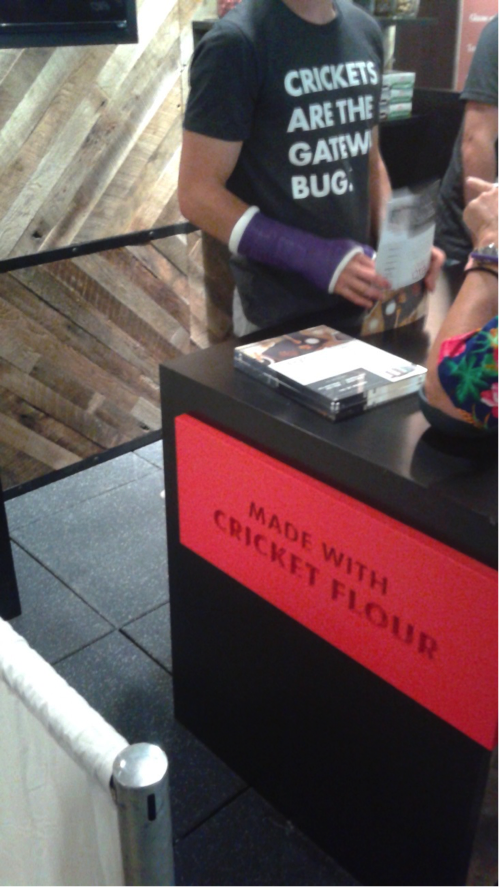 Mmmm… cricket flour.
And yes, the proprietor's shirt did read "Crickets are the gateway bug."
I didn't hear the story behind his arm cast, but I'm assuming has to do with the fact that it's dangerous being a "bug bealer." *Rim shot* (Get it? Drug dealer?… Never mind.)
Actually, cricket flour sounds pretty darn good. Certainly more healthy than the regular stuff. Unfortunately, not everyone featured as nutritious a product as the one presented by the clever folks I photographed. In fact, most were downright lousy.
I had to shake my head every time I saw someone bragging about their gluten-free, organic pastries. As if that somehow forgives them being nothing more than a carbohydrate bomb. After two days of this, my neck started to hurt (from the head-shaking).
One lady roped me and Laissez Faire Today editor Chris Campbell into an endless pitch about the wonders of her book, which started with something sensible (phytonutrients being healthy) and then quickly veered into vegan propaganda. I smelled a rat (a tofu rat, of course) as soon as I flipped through her book and saw the giveaway phrase: plant-based.
"Ah, s***," I muttered.
After some more page flipping, I saw a reference to the infamous rabbit study that sparked the whole "eating cholesterol is bad for your heart" myth. Here's the short version: A mad Russian scientist named Nikolaj Nikolajewitsch Anitschkow fed rabbits cholesterol… and the rabbits developed atherosclerosis. Now, a sensible person would glean one takeaway from an experiment like this: Don't feed cholesterol to your pet rabbit.
But some bozos figured this applied to humans as well.
I couldn't help but interrupt the lady and say, "Um, I was just looking through your book, and I couldn't help notice there's some stuff I disagree with. For instance, this rabbit study on cholesterol. The problem is… rabbits… aren't… humans."
She wasn't swayed, and soon Chris and I moved on.
Speaking of not humans, this expo was also where the now-famous photo of yours truly was taken by Chris. The weirdness later gave him nightmares. I have to admit, it's pretty easy to see why: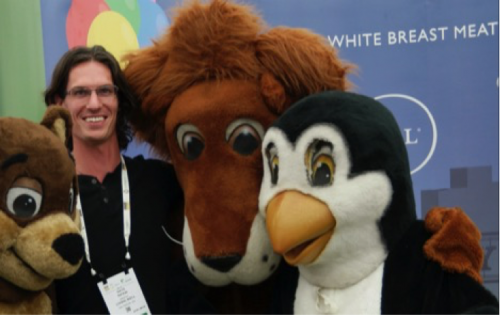 Hey, Chris… How have you been sleeping lately? Eh?!
When the clock stretched into the dark hours of 4 p.m.… the liquor began flowing: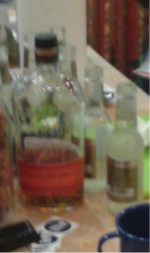 That's a rapidly emptying bottle of bourbon.
When I mentioned the early happy hour to the editor of our Natural Health Solutions newsletter, Brad Lemley, he remarked, "Nobody drinks like people in the mass-market, shelf-stable "health food" industry. Living a lie takes its toll…"
I'll wrap things up on that note. Eat some steak. Drink some liquor. Maybe visit the post office. In that order.
Have a good weekend,

Nate Rifkin
Underground Health Researcher

Written By Nate Rifkin
Nate Rifkin is an obsessed health and mind-power researcher and author. To hear more from Nate, sign up to receive Living Well Daily for free, here.
You know what the world DOESN'T need? A new pill for diabetes. But Big Pharma – and the FDA – don't agree. The FDA just approved a new pill to lower blood sugar in people with type 2 diabetes. But there's a HUGE problem with this new drug… it CAUSES CANCER. Here's how to stay...
As you age, it can seem like your metabolism comes to a screeching halt. And when it does, your energy tanks… and you start packing on the pounds. Even worse? You could find yourself on the fast track to dangerous diseases like diabetes and heart disease. But it doesn't have to be this way. Because...
If you or your loved one has Alzheimer's, you'd probably do just about anything to reverse the disease. That's why it's easy to submit when your mainstream doc suggests taking meds. The only problem? There's not a single Alzheimer's drug on the market that actually WORKS. And if that's bad enough… research now shows that...
If you've got cancer, the only thing on your mind is surviving it. But the mainstream makes that difficult at every turn. The chemo… radiation… and even "safe" immunotherapies all come with a price. Now it looks like a popular class of conventional drugs can sabotage your chances of surviving cancer. And chances are you've...
You know those red lights that pop us on your car's dashboards? They're signs that somethings wrong with your car. Well, your body has the same type of warning system. And if you're a man of 50, you shouldn't be looking for a red light… Instead, you should be calling the doctor if you're having...
If you're like most of my senior patients, you've probably lost count of the number of times you've walked into a room… and totally forgot why you went in there in the first place. Or had to drive BACK to the grocery store for that one forgotten item. But most mainstream brain health solutions are...
If you're anything like my senior patients, your biggest fear is losing your memories… and independence. And why shouldn't it be? No one wants to saddle their family with the cost and stress of taking care of them as they grow older. But it seems like the mainstream is hell bent on seeing this happen...
As you age, keeping your brain in tip-top shape should be your most important health goal. Because without a healthy brain, you will slowly lose your memories… your health… and your independence. But your mainstream doc is NO HELP. He'll just put you on a strict diet and give you a bunch of nasty, worthless...
If you're anything like my senior patients, you'd do just about anything to live longer. That's why you have up smoking… never skip your daily walk… and try to eat more veggies. But as it turns out there's a certain drink you also NEED to avoid to stay out of an early grave. Your mainstream...
There's all kinds of advice out there on the best way to get the most out of your workout. You know… post-exercise protein shakes… drinking water… and taking supplements. But what you don't hear about is what you SHOULD'NT do after a workout. As it turns out there's one weird thing you should avoid at...