Steak, Liquor, and Bug Flour: Living Well Visits Expo East
Dear Living Well Daily Reader,
Last week, the team from Living Well busted into the biggest natural health product expo on the East Coast, Expo East. (They were too busy working out to think of a decent name.)
This year's event featured everything:
Chocolate!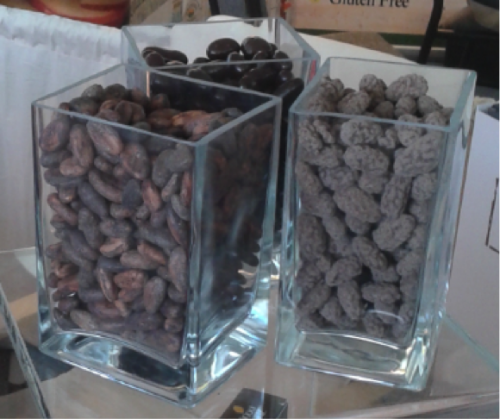 Coconuts!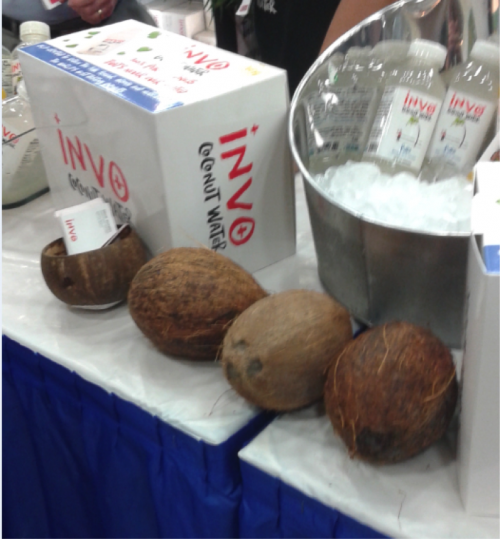 Steak!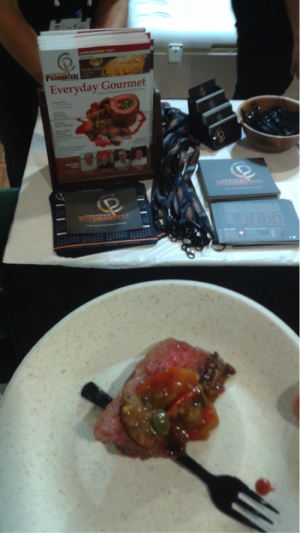 And… the post office?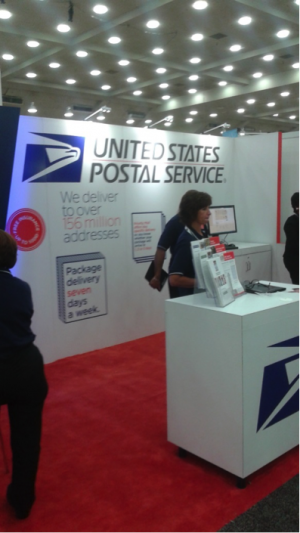 As Jasmine LeMaster, our chief quality control expert, said, "You know the post office is struggling for business when they start advertising at a health expo."
Unfortunately, they didn't have any delicious samples.
And they weren't even the strangest booth, either. One group showcased their flour made from… well, I'll let you decipher the secret formula from this photo: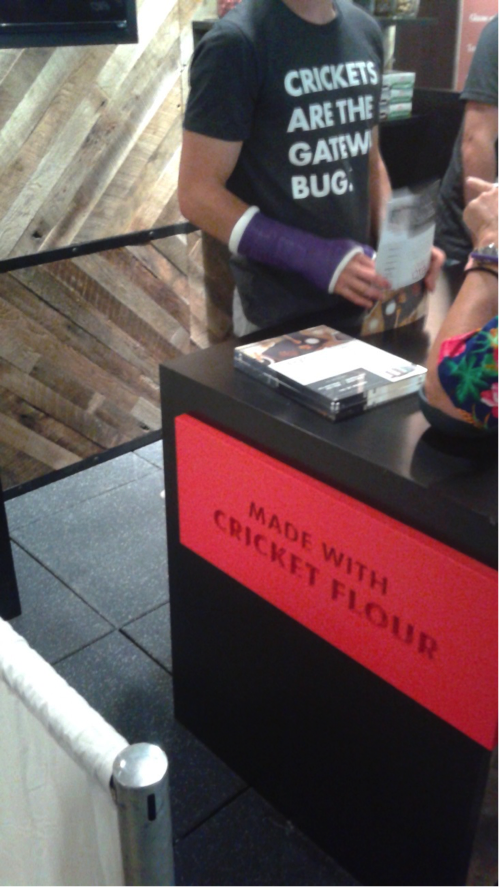 Mmmm… cricket flour.
And yes, the proprietor's shirt did read "Crickets are the gateway bug."
I didn't hear the story behind his arm cast, but I'm assuming has to do with the fact that it's dangerous being a "bug bealer." *Rim shot* (Get it? Drug dealer?… Never mind.)
Actually, cricket flour sounds pretty darn good. Certainly more healthy than the regular stuff. Unfortunately, not everyone featured as nutritious a product as the one presented by the clever folks I photographed. In fact, most were downright lousy.
I had to shake my head every time I saw someone bragging about their gluten-free, organic pastries. As if that somehow forgives them being nothing more than a carbohydrate bomb. After two days of this, my neck started to hurt (from the head-shaking).
One lady roped me and Laissez Faire Today editor Chris Campbell into an endless pitch about the wonders of her book, which started with something sensible (phytonutrients being healthy) and then quickly veered into vegan propaganda. I smelled a rat (a tofu rat, of course) as soon as I flipped through her book and saw the giveaway phrase: plant-based.
"Ah, s***," I muttered.
After some more page flipping, I saw a reference to the infamous rabbit study that sparked the whole "eating cholesterol is bad for your heart" myth. Here's the short version: A mad Russian scientist named Nikolaj Nikolajewitsch Anitschkow fed rabbits cholesterol… and the rabbits developed atherosclerosis. Now, a sensible person would glean one takeaway from an experiment like this: Don't feed cholesterol to your pet rabbit.
But some bozos figured this applied to humans as well.
I couldn't help but interrupt the lady and say, "Um, I was just looking through your book, and I couldn't help notice there's some stuff I disagree with. For instance, this rabbit study on cholesterol. The problem is… rabbits… aren't… humans."
She wasn't swayed, and soon Chris and I moved on.
Speaking of not humans, this expo was also where the now-famous photo of yours truly was taken by Chris. The weirdness later gave him nightmares. I have to admit, it's pretty easy to see why: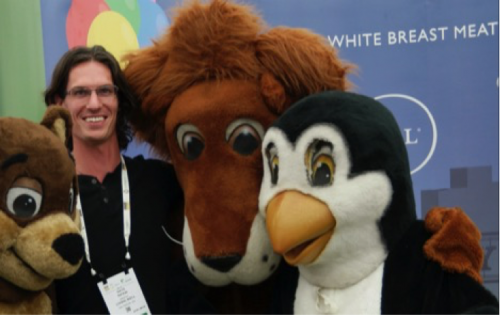 Hey, Chris… How have you been sleeping lately? Eh?!
When the clock stretched into the dark hours of 4 p.m.… the liquor began flowing: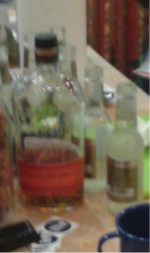 That's a rapidly emptying bottle of bourbon.
When I mentioned the early happy hour to the editor of our Natural Health Solutions newsletter, Brad Lemley, he remarked, "Nobody drinks like people in the mass-market, shelf-stable "health food" industry. Living a lie takes its toll…"
I'll wrap things up on that note. Eat some steak. Drink some liquor. Maybe visit the post office. In that order.
Have a good weekend,

Nate Rifkin
Underground Health Researcher

Written By Nate Rifkin
Nate Rifkin is an obsessed health and mind-power researcher and author. To hear more from Nate, sign up to receive Living Well Daily for free, here.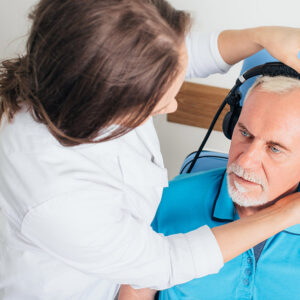 Hearing loss has a habit of sneaking up on folks. Typically, it happens so slowly that you don't notice it until you've lost a SIGNIFICANT amount of hearing. According to the National Institutes of Health, about 8 percent of adults 55 to 64 have disabling hearing loss. That number jumps to 25 percent for people...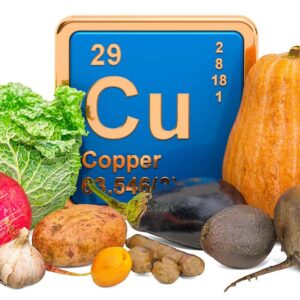 Dear Living Well Daily Reader, Some nutrients get all the glory. There are the vitamin A-Listers like C, D, and E. And although minerals like calcium, potassium, and magnesium might be considered B-List stars, they ALSO get their fair share of attention. But one vital nutrient never gets to walk the red carpet. And that...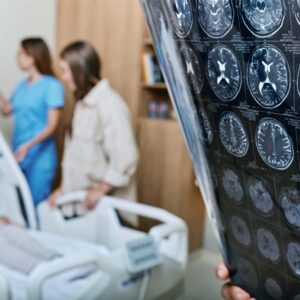 It's NOT good news. A recent report by the World Health Organization (WHO), confirmed that the chance of having a stroke has skyrocketed by a whopping 50 percent in the last twenty years. According to the WHO, that means your stroke risk is now about one in four. Next time you're in a crowd, look...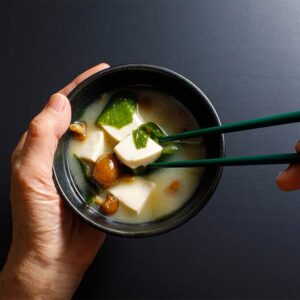 I often wonder why so many people are passionate about tofu. There's something about it that triggers strong emotions. Some folks HATE it, while others LOVE it. But is it good for you? Well, it's complicated. Tofu is a fermented soy product. It tastes bland alone. But it takes on the taste of whatever you...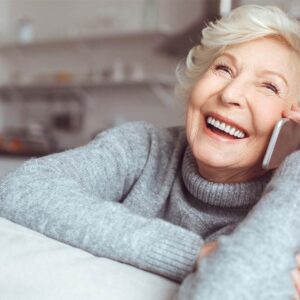 I sometimes joke with my (adult) kids. "Do you know," I ask, "that the PHONE you carry around with you all the time can make phone calls?" They laugh and mumble, "Old," under their breath. I swear the generations who grew up with a cell phone attached to their palm will do almost anything to...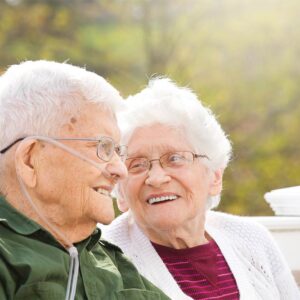 "Got any natural treatments for COPD?" – Mike, Ann Arbor, MI Dear Mike, Unfortunately, COPD, or chronic obstructive pulmonary disorder, is a common condition. In fact, it's now the third leading cause of death in the United States. COPD causes the airways to constrict, making breathing difficult or uncomfortable. Persistent coughing, excess mucus production, wheezing,...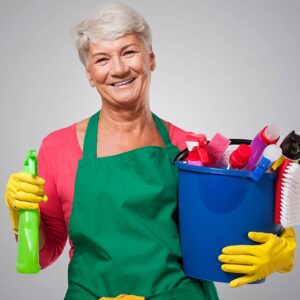 Boy, a LOT has changed in the last few years. COVID altered our lives in so many ways. I used to largely ignore hearing a cough or sneeze in public. But now they get my attention EVERY time. In fact, protecting myself from them has a side benefit. I've dodged many of the other sniffle-and-...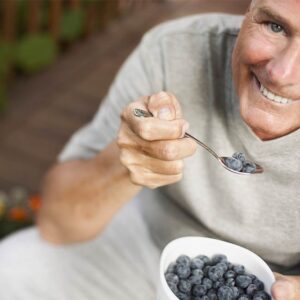 Aging often gets a bad rap. But there are a bunch of advantages to getting older (and wiser). And honestly, it sure beats the heck out of the alternative. But we can all agree that getting older has one BIG drawback… Over the years, you start to collect illnesses. First, it could be your blood...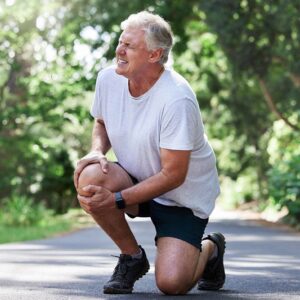 Dear Living Well Daily Reader, You might know the old saying, "Walk a mile in his shoes." Well, it's a perfect fit when talking about knee pain. Except it might be more accurate to say, "Limp a mile." Because all too often, when you tell someone you suffer from chronic knee pain, they blow you...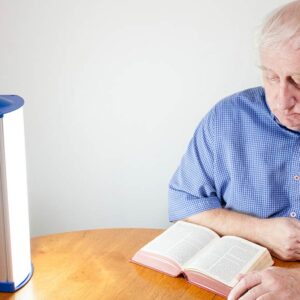 Mainstream medicine giving the thumbs up to a drug-free, non-invasive treatment for ANYTHING is like spotting a unicorn. But that's precisely what's happened with dementia. You probably already know how poor the options are for treating this disease. Heck, even the MOST enthusiastic supporter of drug therapies will admit the existing Alzheimer's meds are a...