Strengthens Your Body at Any Age
Let me tell you about my mom.
Even though we argue incessantly about politics (because she's wrong), I still love her very much.
And I'm in awe of how she's transformed her health and her entire life just in the past five years. I could write a short book about everything, so here's just one example:
She lives way up north and does not have a house heated by oil. Or electricity.
Instead, she had her home completely rebuilt to stay warm through the bitter winter months with good old-fashioned firewood.
It's an ingenious design centered around a massive stone oven situated squarely under her shower. The firewood heats the oven, warming the stone. The stone heats the water, which can be used for hot showers. And the heat from cooking food radiates throughout the entire house.
I might have gotten some of the details wrong, but I'm sure you get the idea.
One part of this system, however, is quite "inefficient." And that's powering the oven with firewood. Someone has to source the wood, chop it, stack it inside, and feed the oven when needed.
Who does it?
She does!
And it counts as her exercise, as well. She uses a special hand-held log splitter where the actual blade remains wedged into the wood, but you hammer the blade with a pump action. It's much safer, but still requires plenty of elbow grease.
Because of this unique (at least in modern times) heating system, her knowledge of how to cook with fire, and the ability to do it… she's more self-sufficient than most people I know, regardless of age.
Plus, her health is better than it was 10 years ago. Maybe 20. That's for many reasons, but the exercise is a big one.
Now, that inspires me… and I hope it does for you, especially if you're female and are hesitant to try out resistance training.
You don't have to leap halfway into lumberjack territory to get started. Some simple workouts in an air-conditioned fitness center will do.
If you're still on the fence, let me ask you some questions:
Are you concerned about your bone health, osteoporosis, or suffering from a sudden bone injury?
A study out of the Human Nutrition Research Center on Aging at Tufts University found lifting weights protects against osteoporosis by making your bones stronger and improving your strength and balance and toning your muscles. Drugs and food aren't as good for those last three.
If you want to read the science-speak, here are their exact words:
"High-intensity resistance training, in contrast to traditional pharmacological and nutritional approaches for improving bone health in older adults, has the added benefit of influencing multiple risk factors for osteoporosis including improved strength and balance and increased muscle mass."
Perhaps your bones feel fine… but maybe you're frustrated because your body can't keep up with the projects you want to accomplish every day?
A study out of Veterans Affairs Medical Center found women aged 65-79 who lifted weights three days per week increased their muscle strength between 36-40% in just 15 weeks.
How would you feel if your hands, arms, and hips were 40% stronger? That could come true for you.
Or perhaps you're happy with your body… but you feel a little more sad these days or worry too much?
A study out of Boston University found adults (average age: 68 years old) who lifted weights for 12 weeks experienced a better mood, less anxiety, and more physical confidence. This is in addition, by the way, to stronger muscles and fat melting off their bodies.
A few weeks ago, Brad Lemley, senior editor of Natural Health Solutions, and I were discussing human longevity and what our potential is.
We both agreed that signaling to your body that it's still needed is a crucial and often overlooked factor in staying alive and thriving.
Putting your body through a rigorous workout, like resistance training, is the perfect way of signaling to your body, "Hey! We're still experiencing challenges! The world's still a tough place! And we're still fighting back!"
If the science is right, as well as my mom (at least when it comes to exercise), then your body will respond with more health, strength, and energy, and you'll feel darn good too.
Regards,
Nate Rifkin
Underground Health Researcher

Written By Nate Rifkin
Nate Rifkin is an obsessed health and mind-power researcher and author. To hear more from Nate, sign up to receive Living Well Daily for free, here.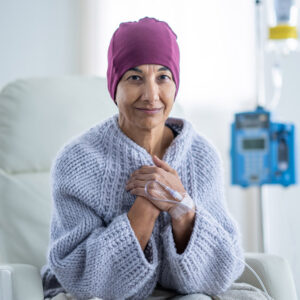 "Why does chemo also destroy good cells?" Martha from Kansas City, MO Hi Martha, We tend to think of "chemotherapy" as a single treatment. But the truth is, there are various types of chemotherapies. And they work in different ways. In general, chemotherapy destroys healthy cells, not just the cancerous ones, because it's a non-specific or...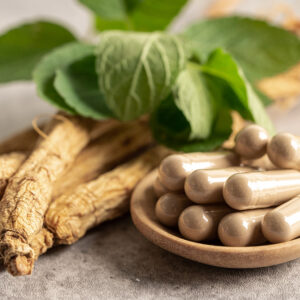 Ginseng is the very definition of an "ancient cure." In fact, you can find the potent herb mentioned in 2,000-year-old Chinese books as a treatment for a wide range of illnesses. But what's made ginseng stand the test of time… remaining nearly as popular TODAY as it was hundreds of years ago… is its apparent...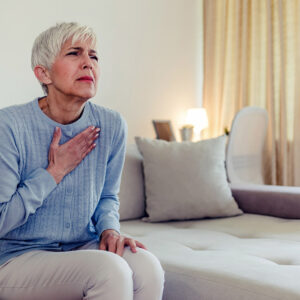 After every meal, millions of Americans pop a pill. Folks are convinced that proton pump inhibitors (PPIs) such as Prilosec or Nexium are necessary to head off heartburn. But what these drugs REALLY do is liable to shock you. To begin with, they block your body from properly digesting your food. But that's just the...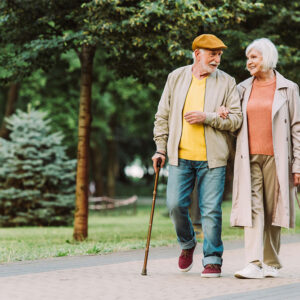 Once you pass a certain age, the medical ads start haunting you. You find them shoved into your mailbox. Then they show up in your email. And you even start spotting them hovering in the corner of every website you visit. It seems EVERYONE is trying to sell you a drug to relieve your arthritis...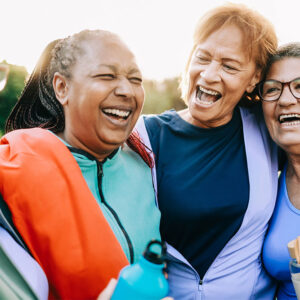 Our healthcare system has a fatal flaw. It's set up to react to illness, NOT prevent it. So, doctors are stuck in a losing game of whack-a-mole. They spend all their energy and time scrambling to knock down symptoms. That means prescriptions for preventative care are virtually nonexistent. And that's certainly the case with memory...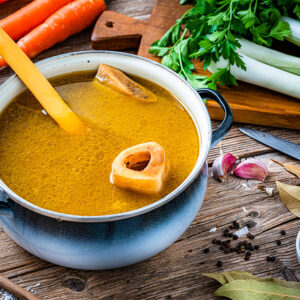 I was in a small grocery store in the mountains recently, and noticed that they had bone broth for sale. I thought, "Wow, we've come a long way!" And that's a good thing. Here's why… Bone broth used to be nearly impossible to find in modern-day grocery stores. But to eke out as much nutritional...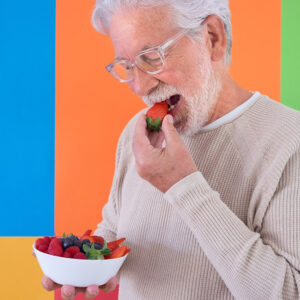 You can't turn on the T.V. or flip through a newspaper anymore without seeing a new drug breakthrough they claim will FINALLY rid humanity of our aging brain issues. These medicines hit the market promising miracles. But it typically isn't long before we start seeing their dark side. Meanwhile, a safe, natural remedy to boost...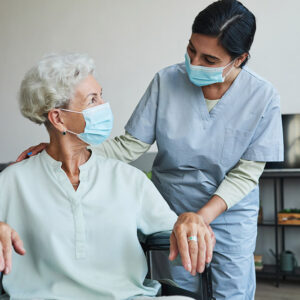 "We've unfortunately had to put my 90-year-old mother in a home. I'm so worried she's going to get sick (especially with COVID still around). Is there anything I can do to help protect her?" Sam from Prattville, AL Hi Sam, Your situation sounds familiar. My father is in a senior living center with about 300...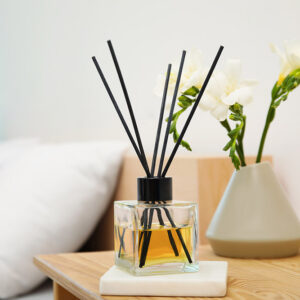 You have five primary senses: sight, hearing, taste, touch, and smell. (The sixth one doesn't count. Only your Aunt Mable claims that one.) But you've likely noticed that only your sight and hearing get tested when you visit the doctor. Your senses of taste, touch, and smell are almost entirely ignored. And ignoring one of...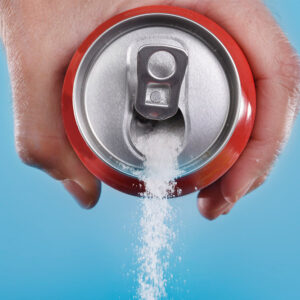 People often ask me what's the WORST thing for their health. Cigarettes, alcohol, and illegal drugs often pop to mind. But everyone KNOWS those things are bad. But there's in fact, a popular "harmless" daily habit that has HUGE health consequences. And it can be every bit as bad as a cigarette or booze habit....