The Free, Simple Japanese Secret for Conquering Stress
I feel wonderful right now.
I've felt this way for nearly two weeks.
I'm calm. Focused. Infused with a sense that the world is unfolding pretty much as it should.
Why?
Well, theoretically, it could due to several factors. Teasing apart the components of "mood states," as psychology researchers call them, can be tricky.
Nutrition, social connection, exercise, sleep quality, and a dozen more variables all contribute to our personal emotional climate.
But I haven't changed much about how I eat, work out, socialize, or anything else lately.
So I think the reason for my good mood is this: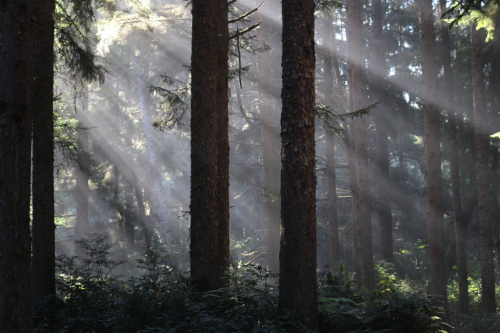 Another day in paradise — Patrick's Point State Park near Eureka, California.
In early September, my wife, Laurie, son Alex, and I spent several days camping in various wild settings up and down the coast of Oregon and northern California.
That's where we enjoyed the scene above — the morning light slanting through the Sitka spruce adjacent to our tent at Patrick's Point State Park's campground.
The joy in this setting wasn't just from the soul-stirring vista.
The only sound was the wind and the distant ocean's roar. The scent of fresh pine, spruce, and forest-floor humus was intoxicating.
It was a multisensory feast. I didn't know how hungry I had been for it until it was set before me. Honestly — while I am generally a cheerful and positive guy, this trip took me to a new and better place.
Poets, philosophers, and spiritual leaders have long extolled the redemptive power of the woods:
"The clearest way into the Universe is through a forest wilderness." — John Muir
"The forest is a peculiar organism of unlimited kindness and benevolence that makes no demands for its sustenance and extends generously the products of its life activity; it provides protection to all beings, offering shade even to the axe man who destroys it." — Attributed to Gautama Buddha
Now science is starting to confirm these insights.
The Japanese — who know a few things about stress and the psychic toll that concrete vistas can exact — lead the world in studying what's called "forest medicine" or "forest bathing."
One particularly revealing Japanese paper (1) reviewed experiments involved 420 subjects who were taken to 35 different forests throughout Japan. After sitting in natural surroundings, these folks were compared with control groups who stayed in urban settings.
The forest visitors showed lowered levels of biological markers indicating stress, including, on average:
12.4 percent decrease in cortisol level
7.0 percent decrease in sympathetic nervous activity
1.4 percent decrease in systolic blood pressure
5.8 percent decrease in heart rate.
If a drug could do all of that reliably, and with no side effects, it would be worth billions.
But I've been back in not-so-forested Tempe, Arizona, for more than a week. Why do I still feel so calm and focused?
Well, after pointing out that immune function activity (which usually accompanies lowered stress levels) in their subjects improved in the woods by 56 percent, the researchers noted that:
"A significant increase of 23% was maintained for one month even after returning to urban life, clearly illustrating the preventive benefits of forest therapy."
So… the benefits persist.
But what if you just can't get to the woods? There's hope for you, too:
"In an indoor room experiment, we conducted tests with the following: 1) olfactory stimulation using wood smell, 2) tactile stimulation using wood, and 3) auditory stimulation using forest sounds. These indoor stimulations also decreased the blood pressure and pulse rate, and induced a physiological relaxation effect."
Patrick's Point, thrust into the Pacific Ocean, was particularly calming because it's precisely the kind of environment in which our ancestors thrived — by an ocean full of nutritious fish, next to a forest with shade, berries to eat, and shelter to keep us safe from predators. But any wilderness is better than none at all.
Bottom line: Human beings are not meant to stare at drywall, concrete, asphalt, and fluorescent lights day after day without surcease. Forest environments heal us because they evoke our ancestral home, the place where we know, deep in our DNA, we truly belong.
So find your own Patrick's Point. In whatever way you can, invite natural places like this into your life.
Regards,

Brad Lemley
Editor, Natural Health Solutions
Citations:
1. Miyazaki Y, Ikei H, Song C. Forest medicine research in Japan. Nihon Eiseigaku Zasshi. 2014.

Written By Brad Lemley
Brad Lemley is a science and health writer and former senior correspondent for The Washington Post and Discover magazine. He is a tireless advocate for safe, natural, self-directed healthy living practices and therapies.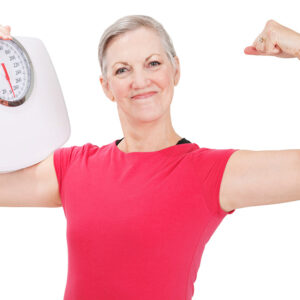 Dear Living Well Daily Reader, There's more weight-loss advice out there than there are stars in the sky. Much of it's complicated, strenuous, or downright impossible to follow. With the promise of slimming down, people push everything from extreme exercise to gross drinks you must hold your nose to gulp down. But the MOST common...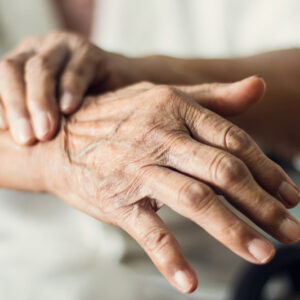 Diabetes is HARD on seniors. Sure, younger people can also develop diabetes-linked kidney disease, heart disease, or even brain problems. But when you mix high blood sugar with advanced age, all those conditions tend to progress faster and become more severe. Case in point: peripheral neuropathy. Peripheral neuropathy occurs when blood sugar levels rise and...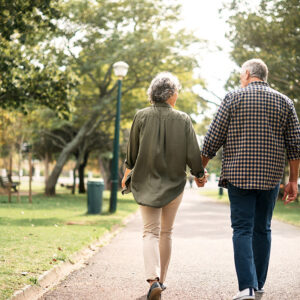 We live in a fast-paced society. And we're expected to keep the pedal to the metal at work and fill the little leisure time we allow ourselves with as many activities as possible… We demand a 24/7 news cycle, instant updates on our phones, and lightning-fast internet speeds… In a culture where most people judge...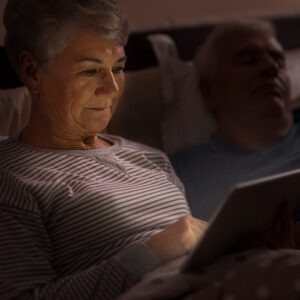 I'm a sleep evangelist. Because getting quality sleep is CRITICAL for good health. You simply can't have one without the other. In fact, regularly missing out on a good night's sleep raises your risks for heart issues, mood disorders, weight gain, blood sugar irregularities, and brain problems. Bur new research raises a red flag about...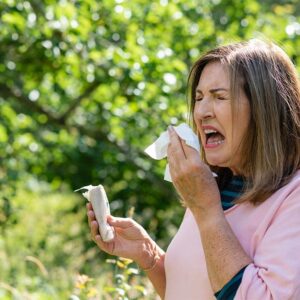 "My allergies have been so terrible the last few weeks and my allergy medicine isn't really doing anything. What can I do?" – Darlene from Chesapeake, Virginia Hi Darlene, There are two steps I typically recommend to tackle troublesome allergies. The first is to focus on nutrients. Begin by getting enough magnesium, folic acid, and carotenoids...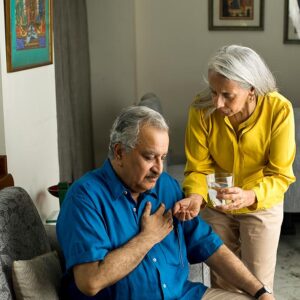 Type the word "Zantac" into any search engine, and the first thing likely to come up is "Zantac lawsuit." And the reason WHY people are suing the drug's maker, GlaxoSmithKline (GSK), is a twisted tale that'll turn your stomach… The drug company allegedly took a page straight out of big tobacco's playbook. And as a...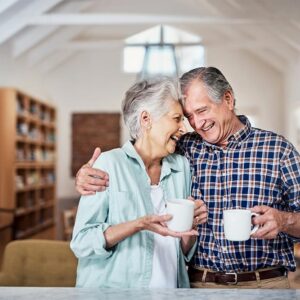 I love coffee. I roast my own beans. I have a fancy coffee maker. The WHOLE nine yards. Of course, I love the bright, bitter punch of flavor I get in every sip. And there's nothing like the jump-start coffee gives my brain in the morning. But I also know that coffee has bunches of...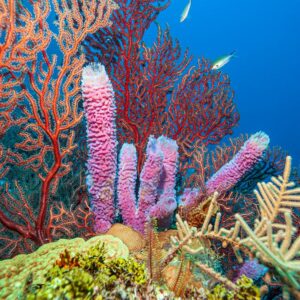 Cancer treatments essentially come in two "flavors." There are the sickening meds that poison the cancerous cells (and sometimes the healthy ones, too), like chemotherapy. Or there are the physical "slash and burn" options such as surgery and radiation. There are times that either or both might be necessary. But let's face it, cancer treatments...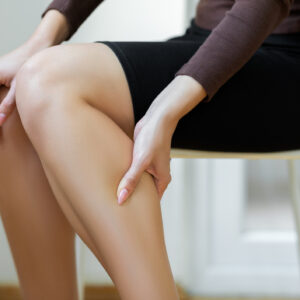 Venous thromboembolism is what I call an "orphan condition." The chances are high that you've never even heard of it before. But we should discuss it more often because it's underdiagnosed, SERIOUS, and preventable. A (VTE) happens when a blood clot forms in a vein. When that clot is in a DEEP vein (usually in...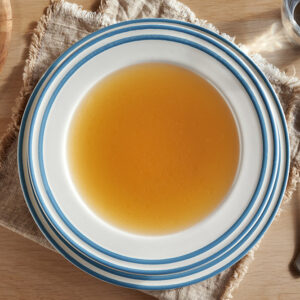 Bone broth has popped up on grocery store shelves nationwide in the last few years. And I couldn't be happier about it! I love to drink bone broth. But I used to have to make my own "liquid gold." And to be honest… it's time-consuming. Now, you can pop down to your local supermarket and...