Three Hassle-Free Ways to Cook Healthy Meals
Free yourself from boring meals and wasted time at the grocery store. Find out more…
Dietary restrictions? No problem. Discover three services that help you stick to your diet without extra hassle
Plus, learn how to feel satisfied in less time that it takes to get a pizza
Dear Living Well Daily Reader,
These days, most of us barely have time to tie our shoes, let alone go shopping for groceries.
Your busy schedule with work, exercise, and taking care of your family can sometimes make you settle for something "quick and easy," which typically translates into overheated frozen foods or not-so-healthy takeout.
And even when you do find a little time to shop, you may run out of time to cook. If you're anything like me, this means your fresh groceries end up rotting in the fridge — along with your good intentions to cook a meal for yourself or your family.
Not to mention the hassle of finding new recipes or tracking down rare and often expensive ingredients that you never use again.
Well, it doesn't have to be this way. You can cook new and exciting recipes every week without wasting time scouring the Web for new culinary creations or wasting your money on costly one-time  or unused ingredients.
In fact, with the availability of meal delivery services, cooking fresh, healthy, and delicious meals at home while experimenting with new flavors and ingredients has never been easier or more affordable.
With just the click of a mouse, pre-portioned, fresh, and unique dinners will be sent directly to your home along with complete cooking instructions and package recycling information.
Plus, as a Living Well Daily reader, you are entitled to discounts on some of the best in the business. We will share these in just a bit.
First, I am going to share three meal delivery options I found to have fresh and unique ingredients: Marley Spoon, Sun Basket, and GreenChef. Plus, they all come with easy-to-follow directions and recyclable packaging.
But the most important thing — all three make really good meals.
Let's take a closer look

Marley Spoon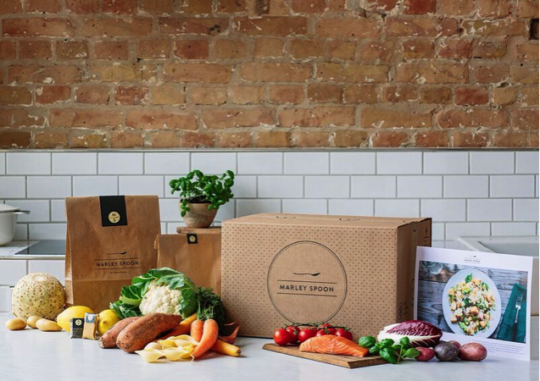 Source: Marleyspoon.com
Marley Spoon sent us two meals. One was steak, onion rings, and a fresh celery salad. The other was salmon with herbed potatoes. Both meats were very good-quality cuts and well-sized portions. And the blue cheese included was absolutely delightful.
The vegetables and herbs were very fresh, and since Marley Spoon sources organic produce when available, it makes for better-quality ingredients. However, other options have all-organic ingredients. We will get to those in a second.
I would share photos with you, but unfortunately, my camera skills do the food no justice. I found the meals to have unique recipes and felt very satisfied with the portions.
Meal choices include vegan, vegetarian, and low-carb meals. In addition, lots of meals can easily be made paleo or gluten-free by omitting certain ingredients. For example, I omitted breading the onion rings with the steak meal and sautéed them instead. This made my meal gluten-free.
Marley Spoon offers six meal boxes (three different meals, two portions each) for about $62 a week. This includes free shipping. Click here to explore Marley Spoon's menu.

GreenChef
GreenChef uses all organic ingredients and has paleo, gluten-free, vegan, and vegetarian options. These selections make meal planning very easy for folks with dietary restrictions.
Of the three meals they sent, my favorite was vegetarian Buffalo-blue cheese sweet potatoes with black bean-and-corn salsa. The ingredients were fresh and extremely flavorful in this recipe. Plus, even though there was no meat, this meal surprisingly filling.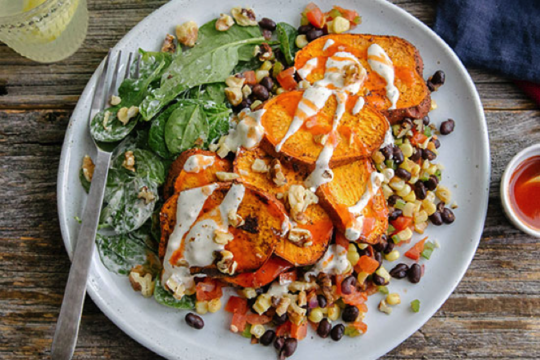 Source: Greenchef.com
The other selections included milk-brined chicken and insalata Caprese. All of the ingredients were high quality, and the organic chicken was top-notch. GreenChef collaborates with organic and sustainable food sources. You can learn more about their partners' operations on the GreenChef website.
GreenChef offers six meal boxes with meat and vegetables (three different meals, two portions each) for about $72 a week. Click here to learn more about GreenChef.

Sun Basket
Sun Basket offers paleo, gluten-free, vegetarian, and breakfast menu options. Plus, they have menu items that are soy and dairy free. Basically, Sun Basket's got you covered when it comes to most dietary restrictions. They sent us three meals: Mexican meatball soup, salmon with orange-jicama salad, and sautéed kale with chickpeas and tomato-olive relish.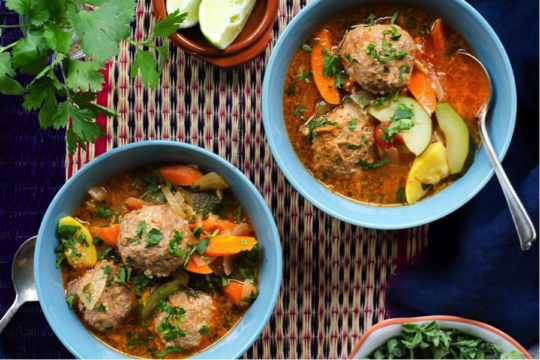 Mexican meatball soup. Source: sunbasket.com
While the salmon filets weren't as fatty and rich as the ones from Marley Spoon, they were wild-caught and antibiotic free. Plus, they were absolutely delicious.
All of the produce was extremely crisp and perfectly ripened. The vegetarian kale and chickpea dish was easy to make and had a robust flavor and texture and was, once again, surprisingly filling.
But of the three, my favorite was the Mexican meatball soup. The grass-fed ground beef made delicious meatballs, and the spices were well selected. When all ingredients were combined, the flavor and texture were unlike anything I would've ever come up with on my own. It made the perfect meal and was enough for four portions.
Sun Basket uses all-organic produce; grass-fed, antibiotic-free pastured meats; and sustainable seafood. In addition, they offer recycling pickup if you aren't able to recycle the packaging properly in your area. Sun Basket costs roughly $70 a week for the six-meal options. Click here to learn more about Sun Basket.
The greatest part of all these services was learning new cooking techniques while making my own meal with quality ingredients. Plus, they were all quick and easy. All meals were cooked in less than 40 minutes which makes it quicker than most pizza deliveries.
If you're looking for a new way to experience dinner, give one a shot.
Live well,

Natalie Moore
Managing editor, Living Well Daily

Written By Natalie Moore
Natalie Moore is a dedicated health researcher with a passion for finding healthy, natural, and science-based solutions. After a decade of direct healthcare experience in western and natural medicine, she was involved in public health research before joining Living Well Daily.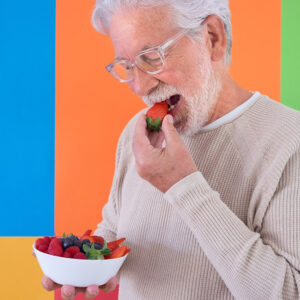 You can't turn on the T.V. or flip through a newspaper anymore without seeing a new drug breakthrough they claim will FINALLY rid humanity of our aging brain issues. These medicines hit the market promising miracles. But it typically isn't long before we start seeing their dark side. Meanwhile, a safe, natural remedy to boost...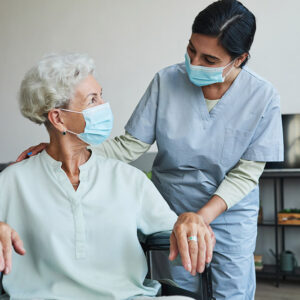 "We've unfortunately had to put my 90-year-old mother in a home. I'm so worried she's going to get sick (especially with COVID still around). Is there anything I can do to help protect her?" Sam from Prattville, AL Hi Sam, Your situation sounds familiar. My father is in a senior living center with about 300...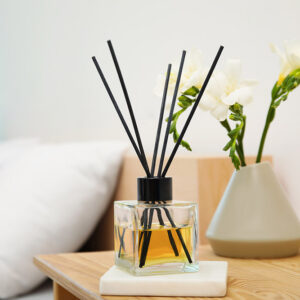 You have five primary senses: sight, hearing, taste, touch, and smell. (The sixth one doesn't count. Only your Aunt Mable claims that one.) But you've likely noticed that only your sight and hearing get tested when you visit the doctor. Your senses of taste, touch, and smell are almost entirely ignored. And ignoring one of...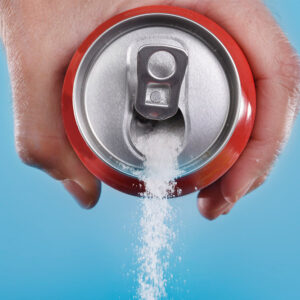 People often ask me what's the WORST thing for their health. Cigarettes, alcohol, and illegal drugs often pop to mind. But everyone KNOWS those things are bad. But there's in fact, a popular "harmless" daily habit that has HUGE health consequences. And it can be every bit as bad as a cigarette or booze habit....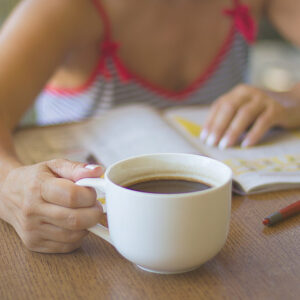 I have a foolproof plan for maintaining clear thinking and a steel-trap memory as you age. Ready to hear it? Stop plaques and tangles from building up in your brain. Unfortunately, it's the perfect example of "Easy to say, but not so easy to do." Or, it was until NOW. Because scientists have discovered a...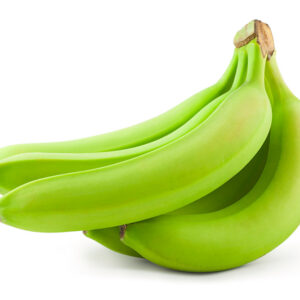 The science of aging is growing at breakneck speed. It seems like hardly a week passes when we don't learn something new. And now, one study in particular could upend everything we THINK we know about aging. Most importantly, it could unlock a way to "SLOW" it down…. And, incredibly, it may even help extend...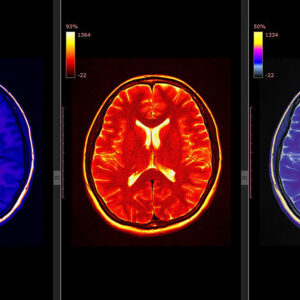 It's funny how an idea will ebb and flow. "You only use 10 percent of your brain." It's an idea I haven't heard in a long time. But it's getting a lot of play again lately. It has some serious staying power. But is it true? It might surprise you to learn this odd claim...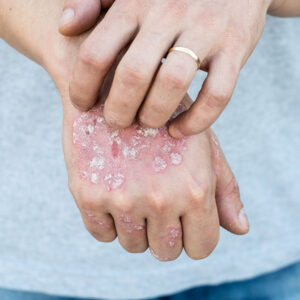 Folks with psoriasis never get a break. It's not just the dry air in the winter that can cause painful flare-ups. The hot air in the summer can trigger them too. Then, despite the heat, you're forced to wear more clothes to hide the embarrassing rash. But you may not have to suffer any longer....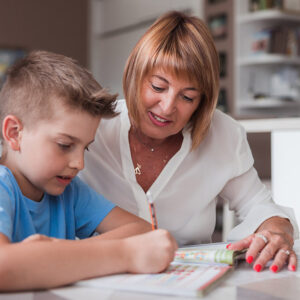 "I watch my grandson for a bit once he gets home from school. Can I do anything to prevent myself from getting the school kids germs?" Darlene from Fairhope, Alabama Hi Darlene, Kids pick up lots of different bugs at school. They're like little petri dishes. So, it can be difficult to avoid getting sick. But...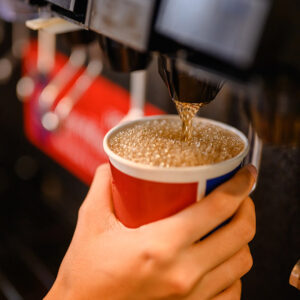 Let's be clear about one thing. Drug company execs will stop at NOTHING to line their pockets with MORE cash. And their influence on mainstream medicine is undeniable. So, I'm not surprised to see talk of a "prescribing gap" being tossed around in the wake of a new study. Researchers have issued a critical blood...