It's Time to Talk About Hemorrhoids (And How to Fix Them)
Nobody likes to talk about them – but hemorrhoids can make life absolutely miserable.
It hurts to sit… going the bathroom leaves you in agony… and discussing the problem with your doctor can be embarrassing.
But you don't have to suffer in silence any longer.
I'm going to show you how to beat hemorrhoids – and how to keep them from coming back.
Hemorrhoids are swollen veins in your anus or lower rectum.
The veins can protrude out of your anus–those are called external hemorrhoids and are the most likely to bleed.
Hemorrhoids are very common — around 75% of adults have them at some time in their lives.
While most doctors say they don't know what is causing hemorrhoids, it's clear to me that they are caused by two things: poor vein structure and irritation.
Poor vein structure is very common and the result of a lack of vitamin C and collagen in our diets.
The irritation is due to some food—often a food allergy—people are eating.
If you constantly have hemorrhoids, then you should look at your diet.
Dr. Scott's Anti-Hemorrhoid Protocol
Discover Allergies: Many foods irritate hemorrhoids. The most common are wheat and coffee. Other common food allergies are dairy, eggs, nuts, and shellfish. Try to avoid these foods for a few weeks and then eat or drink them again one by one to see if they cause a problem.
Topical: Witch hazel is probably the best topical treatment to apply. Use a cotton pad and soak it in witch hazel and hold it to your anus after you go to the bathroom. Some people use tea bags instead of witch hazel (any green or black tea will do).
Stay regular: This includes using fiber and probiotics to make sure you are going to the bathroom often and your stool size is never too big. Use magnesium or vitamin C if you need help pushing things along.
Use wipes: When you have hemorrhoids, they can be painful to wipe using toilet paper. Try using wipes instead.
Health and Happiness,
Dr. Scott Olson
Ed. Note: Please send your feedback: feedback@livingwelldaily.com – and click here to like us on Facebook.

Written By Dr. Scott Olson
Nearly 25 years ago, failed mainstream medical treatments left Dr. Olson in constant pain – and his health in ruins. And that's when he did something REVOLUTIONARY. He began his career in medicine – and dedicated his life to uncovering the true, underlying causes of disease.
Through his innovative medical practices in Tennessee and Colorado, Dr. Olson has helped cure countless seniors from across America of arthritis… heart disease… diabetes… and even cancer. All without risky prescription drugs or painful surgeries.
Dr. Scott Olson reveals how a powerhouse supplement can REBUILD your joints!
Dr. Scott Olson reveals how a weird condition is ruining your health!
Dr. Scott Olson reveals what your BP drugs are doing to your health.
Dr. Scott Olson reveals which diabetes meds are causing serious genital infections.
Dr. Scott Olson reveals his secret to never having another migraine!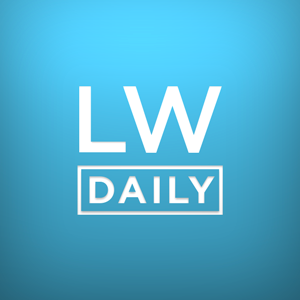 Dr. Scott Olson reveals which six foods men should NEVER eat.
Dr. Scott Olson reveals the best way to fight cancer!
Dr. Scott Olson reveals how antibiotics are draining your energy.