To Live Longer, Drink More Coffee
Being an adult has a few downsides, such as a receding hairline, more jiggling when jogging, and, you know, being that much closer to dead.
But it also offers compensations.
As a kid, I vividly remember that adulthood seemed to be defined by coffee. My parents both drank copious coffee from the percolator.
My mother at age 86 is still going strong with two or three cups each day.
True to form, I typically drink three cups of coffee daily.
And now, I am delighted to report that according to at least some research, the key to making this daily habit more healthful for Mom and me is to…
Drink more coffee.
The Coffee-Longevity Connection
In 2012, a big study in The New England Journal of Medicine showed that coffee drinkers lived longer than abstainers. 1
(I'm not kidding about "big." This info was taken from the National Institutes of Health-AARP Diet and Health Study and included more than 400,000 participants.)
What was especially remarkable was what physicians call the "dose response."
As it turns out, there was an almost perfect correlation — the more coffee the subjects drank, they less likely they were to die.
This, obviously, can't go on indefinitely or continually chugging café noir would make one immortal. But men who drank a hefty six or more cups of coffee daily were 10 percent less likely to die over the course of the study than the java-rejecting controls.
And six-cups-daily women fared even better. They were 15 percent less likely to die.
To be clear, that's less likely to die of almost anything.
As the research team put it, "Coffee appeared to be inversely associated with most major causes of death in both men and women, including heart disease, respiratory disease, stroke, injuries and accidents, diabetes, and infections."
Only cancer seemed to be left out: There was a small, "borderline" association between coffee drinking with lower cancer risk in men. No advantage at all was seen for women.
Especially interesting — these healthy effects were seen whether the joe-chuggers drank regular or decaf.
This suggests coffee's life-extending benefits may be due to a combination of compounds including chlorogenic acid — also found in potatoes, peaches, and prunes.
Chlorogenic acid appears to blunt blood sugar surges that can happen after meals — suggesting one gets the most benefit from coffee then. 2
But it's likely even more complex than that. Coffee contains over 1,000 compounds, any one of which might affect health status.
In nutrition science, it's very tough to tease out which compound makes a whole food healthy. Better off just to consume the food.
So I believe I'll have another cup.

Brad Lemley
Editor, Natural Health Solutions
---
[1] Freedman, N. D., Y. Park, C. C. Abnet, A. R. Hollenbeck, and R. Sinha. "Association of Coffee Drinking with Total and Cause-Specific Mortality." New England Journal of Medicine 366, no. 20 (May 17 2012): 1891-904
[2] Kempf K, Herder C, Erlund I, et al. Effects of coffee consumption on subclinical inflammation and other risk factors for type 2 diabetes: a clinical trial. Am J Clin Nutr. 2010

Written By Brad Lemley
Brad Lemley is a science and health writer and former senior correspondent for The Washington Post and Discover magazine. He is a tireless advocate for safe, natural, self-directed healthy living practices and therapies.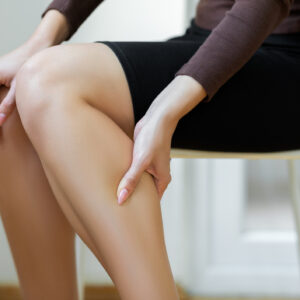 Venous thromboembolism is what I call an "orphan condition." The chances are high that you've never even heard of it before. But we should discuss it more often because it's underdiagnosed, SERIOUS, and preventable. A (VTE) happens when a blood clot forms in a vein. When that clot is in a DEEP vein (usually in...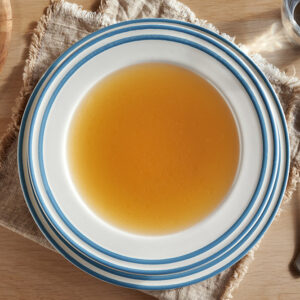 Bone broth has popped up on grocery store shelves nationwide in the last few years. And I couldn't be happier about it! I love to drink bone broth. But I used to have to make my own "liquid gold." And to be honest… it's time-consuming. Now, you can pop down to your local supermarket and...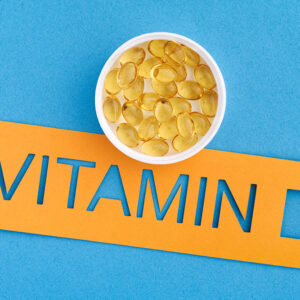 I've got to be honest with you. When it comes to health, the future is looking a bit grim. If you're no spring chicken, a tsunami of poor health could be headed your way. Recent research has found that 25 percent of people over 65 ALREADY have diabetes. But it gets worse. Over 50 percent...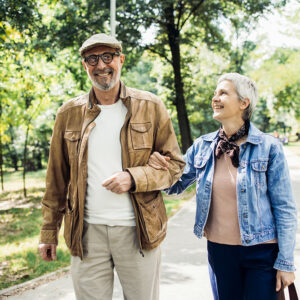 "My wife had a heart attack a few months ago. She's sitting around and doing even less than she did before. I'm a regular reader and know you've mentioned moving is important for heart attack patients. What are some safe things she can do to keep moving? How much should she move?" – Rob from...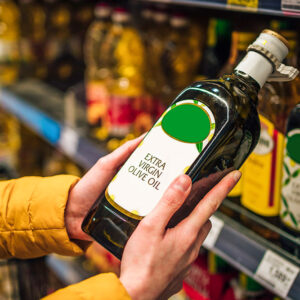 Olive oil has been getting some well-deserved attention the last few years. So it would be easy to assume that the golden oil's status as a health food was recently earned. But the truth is, olive oil has been considered a healthy staple in the human diet since it was first developed 600 years ago....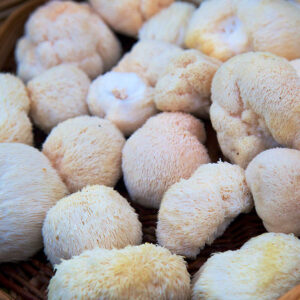 I'm a big fan of medicinal mushrooms. Almost everyone has eaten a standard mushroom on a pizza or in a spaghetti sauce, of course. But most folks have yet to experience medical mushrooms' power to improve our health. Medicinal mushrooms are already used to treat heart, liver, and brain conditions. They can boost the immune...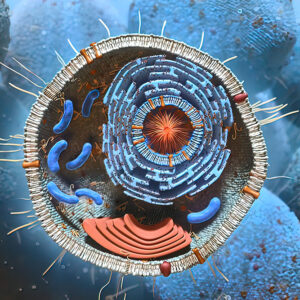 Aging isn't for sissies, that's for sure. But hey, I always remind myself the alternative is FAR worse! Besides, when you sit back and take stock, you'll realize that a life well lived – like your own – is something to be proud of. But those accomplishments, unfortunately, don't reduce your risk of suffering the...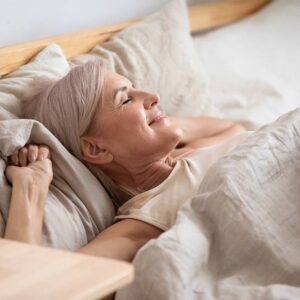 If you're concerned about diabetes, you've probably done your research. You likely focused on all the common problem areas to ward off rising blood sugar: the grocery store… the gym… and the bathroom scale. And those ARE all great places to start! Eating better, exercising, and losing weight can go a long way toward bringing your...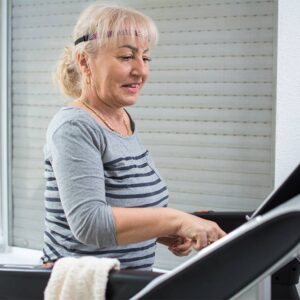 This time of year, I start to feel a little stir-crazy. Cabin fever sets in as I tire of the cold and snow. And I start thinking about the warmer weather that's right around the corner (but still feels SO far away). You see, I enjoy walking, hiking, and running outside. It's good for both...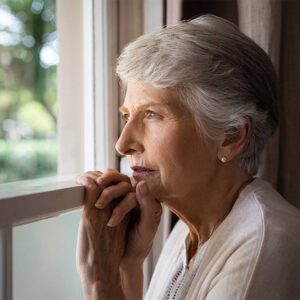 Before the pandemic, we didn't talk much about being lonely. But when the virus locked us down in our homes, the issue of isolation could no longer be ignored. Some of us were experiencing that kind of loneliness for the first time. But the truth is social isolation has ALWAYS been a common problem for...