U.N. Targets Deadly Health Threat
Dear Living Well Daily Reader,
Think about how many times you've been prescribed an antibiotic in your life.
I bet you can't even wrap your head around the total number.
Personally, I have no idea. I would guess somewhere between 40–50 times. Maybe 60?
But the thing is I've been a pretty healthy person. In fact, I've even managed to avoid hospitalization as an adult. And I certainly can't recall 40–60 times in my life that I was sick enough to warrant the use of these bacteria-busting drugs.
So why is this such a common occurrence in my life?
Because it's a common occurrence in almost everyone's life. The CDC estimates there are 47 million unnecessary antibiotic prescriptions written in the U.S. annually — and they're killing hundreds of thousands of people every year.
You see, due to this blatant overuse of these powerful prescriptions, certain strains of bacteria, called superbugs, have mutated and become resistant to antibiotics.
And it's become such a looming threat to the health of every person on Earth that the United Nations has decided to step in.

Fight the Resistance
According to the CDC, over 2 million Americans suffer from antibiotic-resistant infections every year, and tens of thousands of these cases result in death.
One reason for these alarming stats is because it's becoming increasingly difficult to treat common infections like pneumonia and urinary tract infections. Not to mention, more and more superbugs are becoming resistant to last-resort medications.
Globally, antibiotic resistance is killing over 700,000 people every year. Many experts believe this number may be much larger, but many cases go unreported because there is no global reporting system in place to monitor antibiotic resistance deaths.
These astronomical numbers have created a global health threat like no other.
And last week, the United Nations declared they are going to fight it.
This declaration requires countries to design a two-year plan that will impede the proliferation of antibiotic resistant bacteria and ensure the potency of antibiotics. This includes ways to monitor antibiotic use in medicine and agriculture. It's also requires countries to start creating antibiotics that work and controlling the use of the use of existing drugs.
Each country's plan will be checked by the U.N.'s general secretary after two years to ensure progress.
The U.N. has only had high-level meetings about three other health topics in the past: HIV/AIDS, Ebola and noncommunicable diseases.
Unlike with Ebola and HIV/AIDS, the U.N. is taking measures to curtail the antibiotic resistance problem before it gets out of hand. Though this new plan does not have any hard targets, which leaves a weak spot in the plan.
While the world waits to see if this new plan works, there is one thing you can do to protect yourself from taking unnecessary antibiotics — ask questions.
If your doctor prescribes you an antibiotic, ask them specific questions:
 What illness are you prescribing this for?
Are you prescribing this for a viral infection? (viral infections cannot be treated with antibiotics)
How greatly will this drug increase my chances of recovery?
Are there ways for me to recover from this illness without antibiotics?
Most importantly, tell you doctor you're concerned about antibiotic resistance and are only interested in taking drugs that will target the specific bacteria that's making you sick.
Live well,
Natalie Moore
Managing editor, Living Well Daily
---
Sources
[1] Antimicrobial Resistance: Tackling a crisis for the health and wealth of nations
[2] U.N. Pledges To Fight Antibiotic Resistance In Historic Agreement
[3] UN meeting tackles the 'fundamental threat' of antibiotic-resistant superbugs

Written By Natalie Moore
Natalie Moore is a dedicated health researcher with a passion for finding healthy, natural, and science-based solutions. After a decade of direct healthcare experience in western and natural medicine, she was involved in public health research before joining Living Well Daily.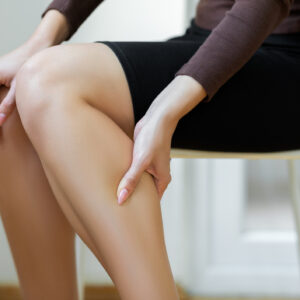 Venous thromboembolism is what I call an "orphan condition." The chances are high that you've never even heard of it before. But we should discuss it more often because it's underdiagnosed, SERIOUS, and preventable. A (VTE) happens when a blood clot forms in a vein. When that clot is in a DEEP vein (usually in...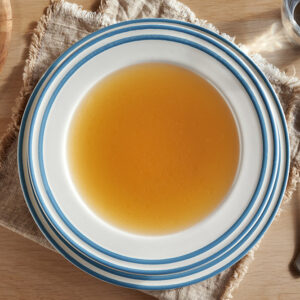 Bone broth has popped up on grocery store shelves nationwide in the last few years. And I couldn't be happier about it! I love to drink bone broth. But I used to have to make my own "liquid gold." And to be honest… it's time-consuming. Now, you can pop down to your local supermarket and...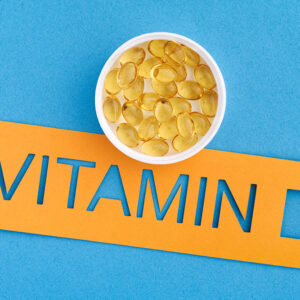 I've got to be honest with you. When it comes to health, the future is looking a bit grim. If you're no spring chicken, a tsunami of poor health could be headed your way. Recent research has found that 25 percent of people over 65 ALREADY have diabetes. But it gets worse. Over 50 percent...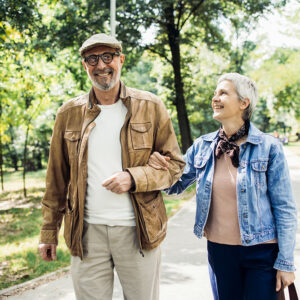 "My wife had a heart attack a few months ago. She's sitting around and doing even less than she did before. I'm a regular reader and know you've mentioned moving is important for heart attack patients. What are some safe things she can do to keep moving? How much should she move?" – Rob from...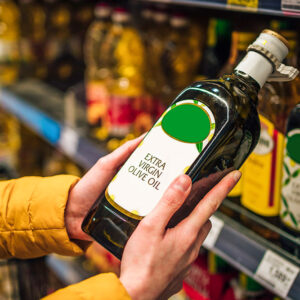 Olive oil has been getting some well-deserved attention the last few years. So it would be easy to assume that the golden oil's status as a health food was recently earned. But the truth is, olive oil has been considered a healthy staple in the human diet since it was first developed 600 years ago....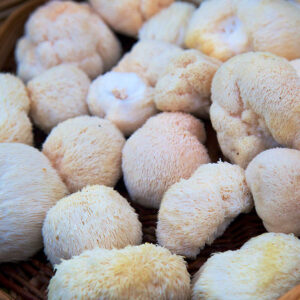 I'm a big fan of medicinal mushrooms. Almost everyone has eaten a standard mushroom on a pizza or in a spaghetti sauce, of course. But most folks have yet to experience medical mushrooms' power to improve our health. Medicinal mushrooms are already used to treat heart, liver, and brain conditions. They can boost the immune...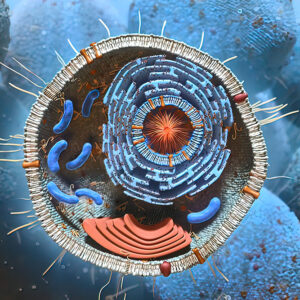 Aging isn't for sissies, that's for sure. But hey, I always remind myself the alternative is FAR worse! Besides, when you sit back and take stock, you'll realize that a life well lived – like your own – is something to be proud of. But those accomplishments, unfortunately, don't reduce your risk of suffering the...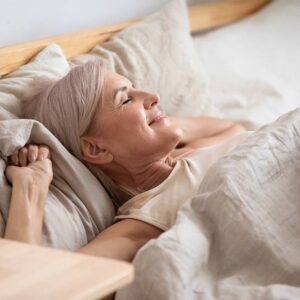 If you're concerned about diabetes, you've probably done your research. You likely focused on all the common problem areas to ward off rising blood sugar: the grocery store… the gym… and the bathroom scale. And those ARE all great places to start! Eating better, exercising, and losing weight can go a long way toward bringing your...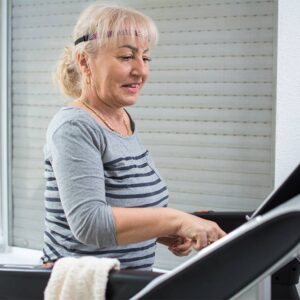 This time of year, I start to feel a little stir-crazy. Cabin fever sets in as I tire of the cold and snow. And I start thinking about the warmer weather that's right around the corner (but still feels SO far away). You see, I enjoy walking, hiking, and running outside. It's good for both...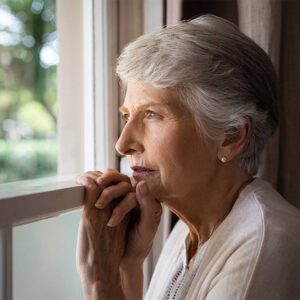 Before the pandemic, we didn't talk much about being lonely. But when the virus locked us down in our homes, the issue of isolation could no longer be ignored. Some of us were experiencing that kind of loneliness for the first time. But the truth is social isolation has ALWAYS been a common problem for...