U.N. Targets Deadly Health Threat
Dear Living Well Daily Reader,
Think about how many times you've been prescribed an antibiotic in your life.
I bet you can't even wrap your head around the total number.
Personally, I have no idea. I would guess somewhere between 40–50 times. Maybe 60?
But the thing is I've been a pretty healthy person. In fact, I've even managed to avoid hospitalization as an adult. And I certainly can't recall 40–60 times in my life that I was sick enough to warrant the use of these bacteria-busting drugs.
So why is this such a common occurrence in my life?
Because it's a common occurrence in almost everyone's life. The CDC estimates there are 47 million unnecessary antibiotic prescriptions written in the U.S. annually — and they're killing hundreds of thousands of people every year.
You see, due to this blatant overuse of these powerful prescriptions, certain strains of bacteria, called superbugs, have mutated and become resistant to antibiotics.
And it's become such a looming threat to the health of every person on Earth that the United Nations has decided to step in.

Fight the Resistance
According to the CDC, over 2 million Americans suffer from antibiotic-resistant infections every year, and tens of thousands of these cases result in death.
One reason for these alarming stats is because it's becoming increasingly difficult to treat common infections like pneumonia and urinary tract infections. Not to mention, more and more superbugs are becoming resistant to last-resort medications.
Globally, antibiotic resistance is killing over 700,000 people every year. Many experts believe this number may be much larger, but many cases go unreported because there is no global reporting system in place to monitor antibiotic resistance deaths.
These astronomical numbers have created a global health threat like no other.
And last week, the United Nations declared they are going to fight it.
This declaration requires countries to design a two-year plan that will impede the proliferation of antibiotic resistant bacteria and ensure the potency of antibiotics. This includes ways to monitor antibiotic use in medicine and agriculture. It's also requires countries to start creating antibiotics that work and controlling the use of the use of existing drugs.
Each country's plan will be checked by the U.N.'s general secretary after two years to ensure progress.
The U.N. has only had high-level meetings about three other health topics in the past: HIV/AIDS, Ebola and noncommunicable diseases.
Unlike with Ebola and HIV/AIDS, the U.N. is taking measures to curtail the antibiotic resistance problem before it gets out of hand. Though this new plan does not have any hard targets, which leaves a weak spot in the plan.
While the world waits to see if this new plan works, there is one thing you can do to protect yourself from taking unnecessary antibiotics — ask questions.
If your doctor prescribes you an antibiotic, ask them specific questions:
 What illness are you prescribing this for?
Are you prescribing this for a viral infection? (viral infections cannot be treated with antibiotics)
How greatly will this drug increase my chances of recovery?
Are there ways for me to recover from this illness without antibiotics?
Most importantly, tell you doctor you're concerned about antibiotic resistance and are only interested in taking drugs that will target the specific bacteria that's making you sick.
Live well,
Natalie Moore
Managing editor, Living Well Daily
---
Sources
[1] Antimicrobial Resistance: Tackling a crisis for the health and wealth of nations
[2] U.N. Pledges To Fight Antibiotic Resistance In Historic Agreement
[3] UN meeting tackles the 'fundamental threat' of antibiotic-resistant superbugs

Written By Natalie Moore
Natalie Moore is a dedicated health researcher with a passion for finding healthy, natural, and science-based solutions. After a decade of direct healthcare experience in western and natural medicine, she was involved in public health research before joining Living Well Daily.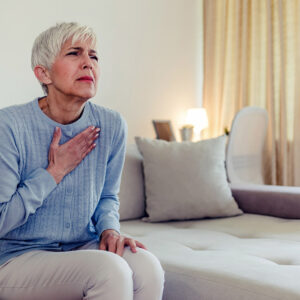 After every meal, millions of Americans pop a pill. Folks are convinced that proton pump inhibitors (PPIs) such as Prilosec or Nexium are necessary to head off heartburn. But what these drugs REALLY do is liable to shock you. To begin with, they block your body from properly digesting your food. But that's just the...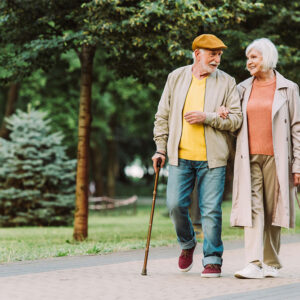 Once you pass a certain age, the medical ads start haunting you. You find them shoved into your mailbox. Then they show up in your email. And you even start spotting them hovering in the corner of every website you visit. It seems EVERYONE is trying to sell you a drug to relieve your arthritis...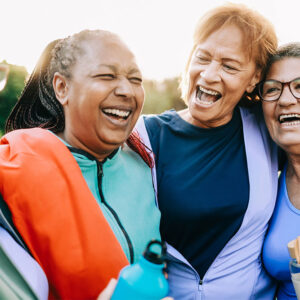 Our healthcare system has a fatal flaw. It's set up to react to illness, NOT prevent it. So, doctors are stuck in a losing game of whack-a-mole. They spend all their energy and time scrambling to knock down symptoms. That means prescriptions for preventative care are virtually nonexistent. And that's certainly the case with memory...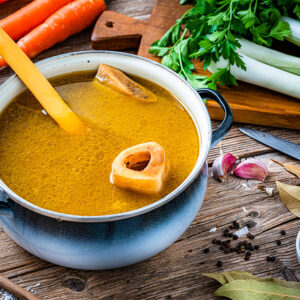 I was in a small grocery store in the mountains recently, and noticed that they had bone broth for sale. I thought, "Wow, we've come a long way!" And that's a good thing. Here's why… Bone broth used to be nearly impossible to find in modern-day grocery stores. But to eke out as much nutritional...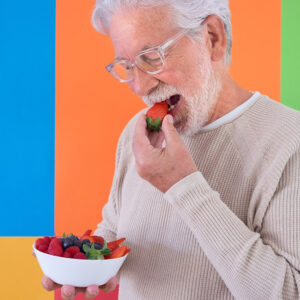 You can't turn on the T.V. or flip through a newspaper anymore without seeing a new drug breakthrough they claim will FINALLY rid humanity of our aging brain issues. These medicines hit the market promising miracles. But it typically isn't long before we start seeing their dark side. Meanwhile, a safe, natural remedy to boost...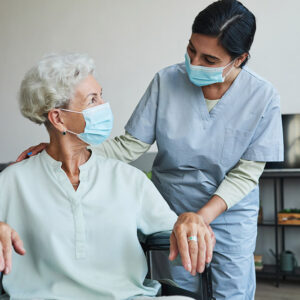 "We've unfortunately had to put my 90-year-old mother in a home. I'm so worried she's going to get sick (especially with COVID still around). Is there anything I can do to help protect her?" Sam from Prattville, AL Hi Sam, Your situation sounds familiar. My father is in a senior living center with about 300...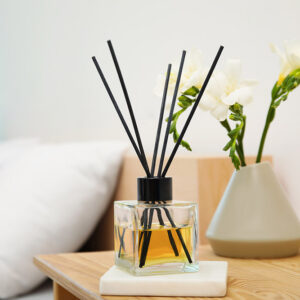 You have five primary senses: sight, hearing, taste, touch, and smell. (The sixth one doesn't count. Only your Aunt Mable claims that one.) But you've likely noticed that only your sight and hearing get tested when you visit the doctor. Your senses of taste, touch, and smell are almost entirely ignored. And ignoring one of...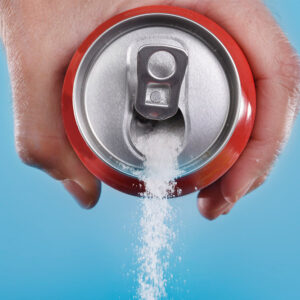 People often ask me what's the WORST thing for their health. Cigarettes, alcohol, and illegal drugs often pop to mind. But everyone KNOWS those things are bad. But there's in fact, a popular "harmless" daily habit that has HUGE health consequences. And it can be every bit as bad as a cigarette or booze habit....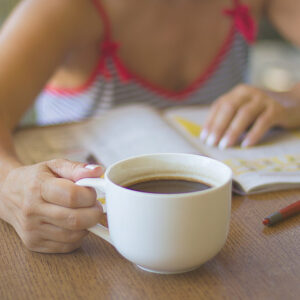 I have a foolproof plan for maintaining clear thinking and a steel-trap memory as you age. Ready to hear it? Stop plaques and tangles from building up in your brain. Unfortunately, it's the perfect example of "Easy to say, but not so easy to do." Or, it was until NOW. Because scientists have discovered a...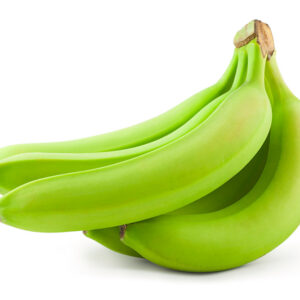 The science of aging is growing at breakneck speed. It seems like hardly a week passes when we don't learn something new. And now, one study in particular could upend everything we THINK we know about aging. Most importantly, it could unlock a way to "SLOW" it down…. And, incredibly, it may even help extend...