Update: Top-Secret Studies Prove Monsanto Knew Its Best-Seller Caused Cancer 40 Years Ago
Researchers unveil Monsanto's long-hidden studies to find unbelievable results
As many false results as it takes — doing science the Monsanto way
Some members of the EPA were hoodwinked by junk science into approving the health destroyer.
Dear Reader,
A while back, Living Well Daily brought you an article about how the World Health Organization (WHO) declared glyphosate, the active ingredient in Monsanto's weed killer Roundup, a probable human carcinogen.
In the same article, we reported how the EPA approved glyphosate and allowed most of our food supply to be drowned in the toxin.
Today, we have an update on the toxicity of this weed-killer and will reveal the shocking truth behind the science that deemed it safe.
And even more surprising, how some of these documents show signs of the EPA's resistance to Roundup's approval.
A study published in the Journal of Biological Physics and Chemistry now reveals the World Health Organization (WHO) was right about glyphosate.
However, it's not just a probable carcinogen. It's a definite carcinogen.
The truth came out when researchers Dr. Stephanie Seneff from the Massachusetts Institute of Technology (MIT) and Anthony Samsel of the Collaborative on Health and the Environment uncovered toxicology studies proving Monsanto is aware glyphosate causes cancer.
And here's the kicker: Monsanto has known for almost 40 years.
We will dig into the not-so-credible experimental practices of this cancer-peddling chemical giant that led to the approval of this lethal herbicide in just a moment.
First, let's explore how the researchers dug up this secret data and the shocking results of these buried studies.
Here's a hint at what is going on with the numbers — two words: data manipulation.
Junk Science and Monsanto: A Match Made in Hell
 Samsel obtained the documents by petitioning the EPA.
Once both researchers started sifting through the documents, it quickly became apparent something was amiss.
The Monsanto-conducted experiments to evaluate the safety of human consumption of glyphosate either clearly indicated a correlation with disease or showed altered data.
As it appears, Monsanto has a long-standing tradition of working the numbers in its favor when it comes to glyphosate.
Some of these cancer-indicative studies went as far back as 40 years ago, to the 1970s.
Often when a study has not yielded the results the chemical goliath needs to get one of its noxious creations approved for human use, Monsanto will "play" with the data.
By "play," I mean handpick specific statistics or controls from a wide range of studies in order to alter the results, thus creating junk science.
Seneff and Samsel had this to say about Monsanto's tamperings:
It should be noted that significant incidence of tumors was found during these investigations. However, to create doubt and obscure the statistical significance of inconvenient findings, which may have prevented product registration, Monsanto used experimental noise from three, five, seven, and even 11 unrelated study controls to effectively eliminate results, as needed.1
In fact, the researchers reported that in some instances, the experiment's controls would show a zero occurrence rate for tumors. However, results for glyphosate-treated groups would show a significant increase for tumors.
Samsel and Seneff went on to call these findings "dishonest magic of comparing the findings to data from unrelated historical controls… and were explained away as a mystery and deemed not to be related to administration of the glyphosate."1
Chances are had the untampered results seen the light of day, Roundup may have never reached product registration.
And what is even more shocking, the researchers found documents proving the EPA's decision to approve glyphosate was, in fact, not unanimous.
It seems not all members of the EPA review committee for glyphosate were blinded by Monsanto's junk science.
Members that did not approve signed "DO NOT CONCUR" on the document.
Unfortunately, there weren't enough nays to keep glyphosate out of our food supply.
In conclusion, Samsel and Seneff said:
"We believe that the available evidence warrants a reconsideration of the risk/benefit trade-off with respect to glyphosate usage to control weeds, and we advocate much stricter regulation of glyphosate."1
The researchers thoroughly explain how glyphosate causes cancer in the body through biological processes. If you would like to learn more, you can read the study here.
If you have anything to say about glyphosate, send me a line! Nmoore@lfb.org
Live well,

Natalie Moore
Managing editor, Living Well Daily
---
Source
[1] Glyphosate, pathways to modern diseases IV: cancer and related pathologies

Written By Natalie Moore
Natalie Moore is a dedicated health researcher with a passion for finding healthy, natural, and science-based solutions. After a decade of direct healthcare experience in western and natural medicine, she was involved in public health research before joining Living Well Daily.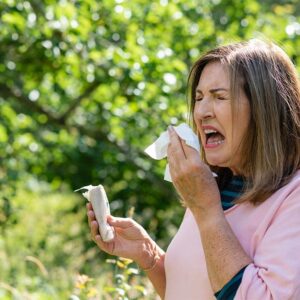 "My allergies have been so terrible the last few weeks and my allergy medicine isn't really doing anything. What can I do?" – Darlene from Chesapeake, Virginia Hi Darlene, There are two steps I typically recommend to tackle troublesome allergies. The first is to focus on nutrients. Begin by getting enough magnesium, folic acid, and carotenoids...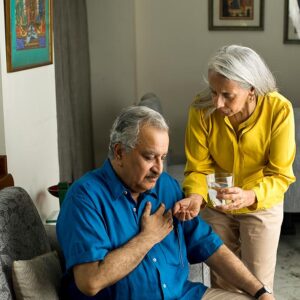 Type the word "Zantac" into any search engine, and the first thing likely to come up is "Zantac lawsuit." And the reason WHY people are suing the drug's maker, GlaxoSmithKline (GSK), is a twisted tale that'll turn your stomach… The drug company allegedly took a page straight out of big tobacco's playbook. And as a...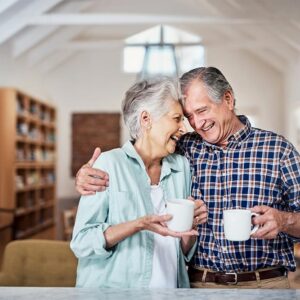 I love coffee. I roast my own beans. I have a fancy coffee maker. The WHOLE nine yards. Of course, I love the bright, bitter punch of flavor I get in every sip. And there's nothing like the jump-start coffee gives my brain in the morning. But I also know that coffee has bunches of...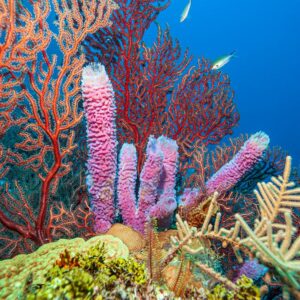 Cancer treatments essentially come in two "flavors." There are the sickening meds that poison the cancerous cells (and sometimes the healthy ones, too), like chemotherapy. Or there are the physical "slash and burn" options such as surgery and radiation. There are times that either or both might be necessary. But let's face it, cancer treatments...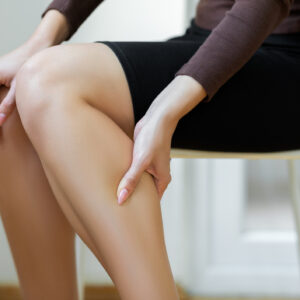 Venous thromboembolism is what I call an "orphan condition." The chances are high that you've never even heard of it before. But we should discuss it more often because it's underdiagnosed, SERIOUS, and preventable. A (VTE) happens when a blood clot forms in a vein. When that clot is in a DEEP vein (usually in...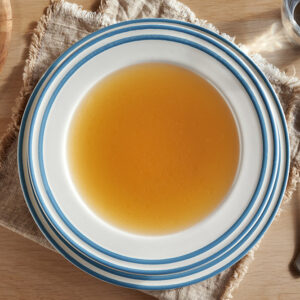 Bone broth has popped up on grocery store shelves nationwide in the last few years. And I couldn't be happier about it! I love to drink bone broth. But I used to have to make my own "liquid gold." And to be honest… it's time-consuming. Now, you can pop down to your local supermarket and...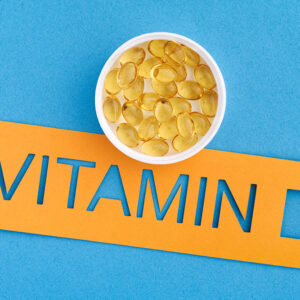 I've got to be honest with you. When it comes to health, the future is looking a bit grim. If you're no spring chicken, a tsunami of poor health could be headed your way. Recent research has found that 25 percent of people over 65 ALREADY have diabetes. But it gets worse. Over 50 percent...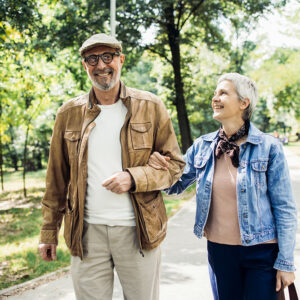 "My wife had a heart attack a few months ago. She's sitting around and doing even less than she did before. I'm a regular reader and know you've mentioned moving is important for heart attack patients. What are some safe things she can do to keep moving? How much should she move?" – Rob from...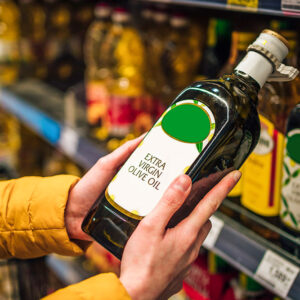 Olive oil has been getting some well-deserved attention the last few years. So it would be easy to assume that the golden oil's status as a health food was recently earned. But the truth is, olive oil has been considered a healthy staple in the human diet since it was first developed 600 years ago....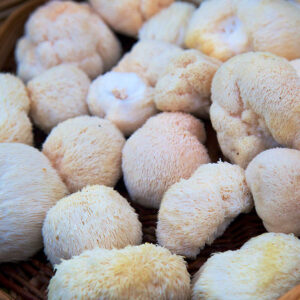 I'm a big fan of medicinal mushrooms. Almost everyone has eaten a standard mushroom on a pizza or in a spaghetti sauce, of course. But most folks have yet to experience medical mushrooms' power to improve our health. Medicinal mushrooms are already used to treat heart, liver, and brain conditions. They can boost the immune...