Ward off Diseases and Avoid Toxins This Summer
Hidden toxins are secretly ruining your summertime fun. Discover how…
Don't let this synthetic reduce your protection and increase your chances of  cancer, asthma, and heart problems.
Say good-bye to pests, cancer, and disease with one natural solution. Find out more…
Dear Reader,
Summer is just about a month away.
And with it come the long and sunny days that often lead us outdoors. Pretty soon (if not already), you may find yourself relaxing in a hammock while sipping on a cocktail or hosting a backyard BBQ.
But as it starts to heat up and we all head outside, there is no doubt you will come face to face with summertime's ultimate killjoy — mosquitoes.
It never fails.
Only minutes into a backyard party or a nice dinner on the patio, you're faced with a swarm of tiny, aggressive vampires.
And these days, they can cause bigger problems than itchy bites and annoying buzzing — they carry diseases.
While Zika virus isn't a full-blown threat for the U.S. quite yet it's definitely on the rise. Just last week, the CDC confirmed the number of pregnant U.S. women with Zika has tripled.1
But don't forget, these obnoxious vectors carry other health-threatening diseases like West Nile and dengue. Both of these diseases can lead to health issues and sometimes even death.
So the logical solution is to keep yourself protected while outdoors.
However, there's just one problem — your go-to mosquito protection might be full of dangerous synthetics! And I am not talking about bug spray…
This common back-porch staple could even being emitting carcinogens and other harmful toxins. We will dig deeper into this in just a moment.
But what makes this news even more disappointing — this carcinogenic mess may not offer any real protection from mosquitoes! Well, unless you know what to look for. We will give you a few tips in a bit.
So what could this summertime toxin be?
Citronella candles.
Let me explain further…

Skip the Toxins Not the Protection
While there are plenty of chemicals out there for fighting off mosquitos, natural options seem like a better choice. For most folks, this means making a citronella candle barricade around your outdoor space.
And when it's pure citronella oil, this a good choice.
A study shows that citronella oil shows "strong irritating effects" against mosquitoes.2
Another study published in the Journal of the American Mosquito Control Association found that citronella candles decrease mosquito bites by 42.5 percent. 3
Perhaps this isn't an astonishing number or a perfect solution, but it's an extra line of much needed defense.
However, this is only the case if your citronella candles are made with natural, pure products.
Unfortunately, this isn't the case most of the time.
These days, some citronella candles are made with "citronella scent" — a synthetic substitute for real citronella oil.
Not only is this chemical imposter not as effective in deflecting mosquitos, but it can lead to some nasty health issues, including allergies, asthma attacks, and migraines. 4
I should also mention that most inexpensive citronella candles are made with paraffin wax, a cheap product made from petroleum waste that can emit cancer-causing toxins.
In fact, scientists at South Carolina State University compared both paraffin wax candles and vegetable-based candles that were unscented and contained no colorings.
When the results came back, they found that the vegetable-based candles did not emit pollutants, but the paraffin wax candles "released unwanted chemicals into the air," according to Ruhullah Massoudi, the lead researcher of the study.5
Two of these chemicals are toluene and benzene, which can cause kidney, brain, heart, and lung damage as well as cancer.6,7
To back this up, Professor Massoudi reports:
For a person who lights a candle every day for years or just uses them frequently, inhalation of these dangerous pollutants drifting in the air could contribute to the development of health risks like cancer, common allergies and even asthma.5
To be fair, Massoudi's study focused on indoor air quality, and most folk are firing up their citronella supplies outside.
However, given the dangers associated with these ingredients, you're still gambling with your health even when used outdoors.
Because of these dangers, we will give a few hints on how to find nontoxic and effective mosquito candles.

Keep the Pests Away!
When going to purchase a citronella candle, be sure to look for the following two qualities:
Citronella oil: Studies showing citronella repels mosquitoes use only citronella oil, so lighting a candle with the artificial scent will not deter mosquitoes. Citronella "scent" is a synthetic fragrance, and you want avoid its toxic danger.
Beeswax or Vegetable Wax: Since research indicates paraffin candles can lead to cancer and other health issues, avoiding them is vital. Beeswax is a natural choice but not so easy to find. Soy candles are quite popular, and there aren't any known health dangers associated with them at this time. But if you are totally GMO-free, you may want to avoid these too.
Check the labels of your candle for this information. If you can't find the information there, go to the manufacturer's website or reach out to their customer service.
If you are looking to purchase a beeswax citronella candle, click here.
In addition to citronella, grapefruit and lemongrass can repel mosquitos. Using a combination of these candles may help you win back your outdoor space this summer.
Live well,

Natalie Moore
Managing editor, Living Well Daily
---
Sources
[1] Number of pregnant women with Zika virus in U.S. triples, CDC says
[2] Avoidance Behavior to Essential Oils by Anopheles minimus, a Malaria Vector in Thailand.
[3] Ability of essential oil candles to repel biting insects in high and low biting pressure environments.
[4] The Big Problem With Scented Candles
[5] Frequent use of certain candles produces unwanted chemicals
[6] Toluene
[7] Benzene

Written By Natalie Moore
Natalie Moore is a dedicated health researcher with a passion for finding healthy, natural, and science-based solutions. After a decade of direct healthcare experience in western and natural medicine, she was involved in public health research before joining Living Well Daily.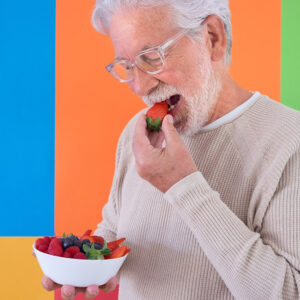 You can't turn on the T.V. or flip through a newspaper anymore without seeing a new drug breakthrough they claim will FINALLY rid humanity of our aging brain issues. These medicines hit the market promising miracles. But it typically isn't long before we start seeing their dark side. Meanwhile, a safe, natural remedy to boost...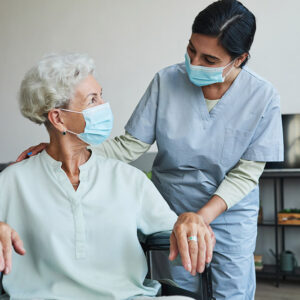 "We've unfortunately had to put my 90-year-old mother in a home. I'm so worried she's going to get sick (especially with COVID still around). Is there anything I can do to help protect her?" Sam from Prattville, AL Hi Sam, Your situation sounds familiar. My father is in a senior living center with about 300...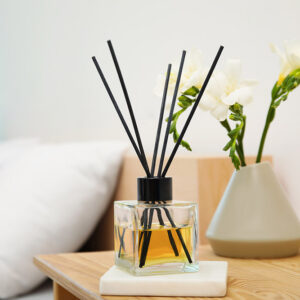 You have five primary senses: sight, hearing, taste, touch, and smell. (The sixth one doesn't count. Only your Aunt Mable claims that one.) But you've likely noticed that only your sight and hearing get tested when you visit the doctor. Your senses of taste, touch, and smell are almost entirely ignored. And ignoring one of...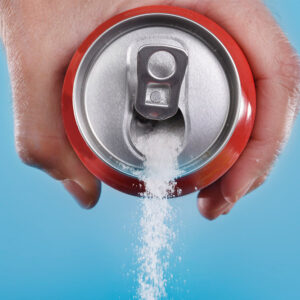 People often ask me what's the WORST thing for their health. Cigarettes, alcohol, and illegal drugs often pop to mind. But everyone KNOWS those things are bad. But there's in fact, a popular "harmless" daily habit that has HUGE health consequences. And it can be every bit as bad as a cigarette or booze habit....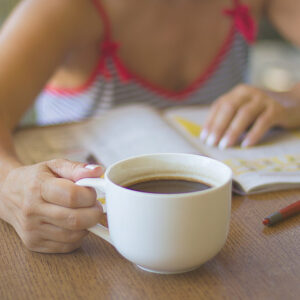 I have a foolproof plan for maintaining clear thinking and a steel-trap memory as you age. Ready to hear it? Stop plaques and tangles from building up in your brain. Unfortunately, it's the perfect example of "Easy to say, but not so easy to do." Or, it was until NOW. Because scientists have discovered a...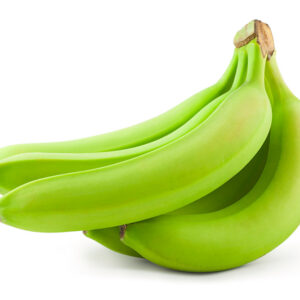 The science of aging is growing at breakneck speed. It seems like hardly a week passes when we don't learn something new. And now, one study in particular could upend everything we THINK we know about aging. Most importantly, it could unlock a way to "SLOW" it down…. And, incredibly, it may even help extend...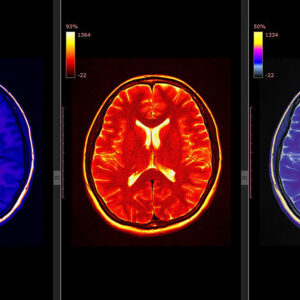 It's funny how an idea will ebb and flow. "You only use 10 percent of your brain." It's an idea I haven't heard in a long time. But it's getting a lot of play again lately. It has some serious staying power. But is it true? It might surprise you to learn this odd claim...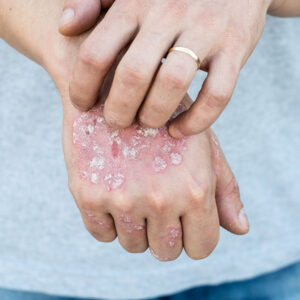 Folks with psoriasis never get a break. It's not just the dry air in the winter that can cause painful flare-ups. The hot air in the summer can trigger them too. Then, despite the heat, you're forced to wear more clothes to hide the embarrassing rash. But you may not have to suffer any longer....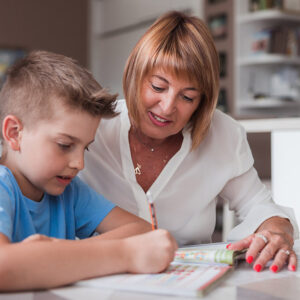 "I watch my grandson for a bit once he gets home from school. Can I do anything to prevent myself from getting the school kids germs?" Darlene from Fairhope, Alabama Hi Darlene, Kids pick up lots of different bugs at school. They're like little petri dishes. So, it can be difficult to avoid getting sick. But...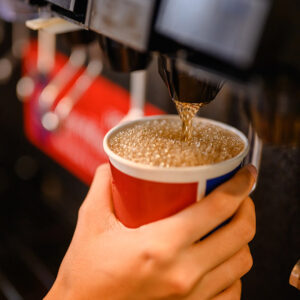 Let's be clear about one thing. Drug company execs will stop at NOTHING to line their pockets with MORE cash. And their influence on mainstream medicine is undeniable. So, I'm not surprised to see talk of a "prescribing gap" being tossed around in the wake of a new study. Researchers have issued a critical blood...