[Warning] A Cancer Agent Hiding in Your Home?
Dear Reader, 
For years, the mainstream has blamed skyrocketing cancer rates on just three things: smoking… poor diet… and bad genetics. 
But now we know that's just another one of their HUGE LIES. 
Because new research shows that a common household toxin can send your cancer risk into the stratosphere. 
And IT'S EVERYWHERE. 
Fortunately, there are a few ways to STOP your exposure… and PROTECT yourself from this deadly toxin.  
Formaldehyde is a chemical used in building materials such as particleboard, plywood, and fiberboard. It is used in glues and adhesives throughout your house. 
But you can also find formaldehyde in permanent-press fabrics, paper product coatings, and certain personal care products. 
In other words, formaldehyde is EVERYWHERE! 
It has long been known that only a small exposure can give you headaches and cause nausea.  
And now, according to a report from the Environmental Protection Agency (EPA), it could give you leukemia, too.  
The EPA is dragging their feet when it comes to officially releasing this report (surprise, surprise).  But there are plenty of other studies that prove formaldehyde causes leukemia.  
In fact, other research has shown that long-term formaldehyde exposure can alter the DNA in your bone marrow, which can lead to leukemia and other cancers.  
The problem with all this is that it is almost impossible to get away from formaldehyde.  
Things like air filtration systems and avoiding household items that contain formaldehyde can help reduce your exposure.  
And here are a few other ways to protect yourself.  
Dr. Scott's Toxic Protection Protocol:  
Antioxidants

: 

T

here are many antioxidants to choose from like vitamin A, C, E

,

 and others, but I prefer the plant phytonutrients such as carotenoids, polyphenols, flavonoids for great antioxidant protection. Examples include green tea extract – called EGCG (epigallocatechin 

gallate

), red wine extract (resveratrol), pycnogenol, olive leaf extract, curcumin, and others.

 

Cruciferous vegetables:

 B

roccoli, cauliflower, cabbage, Brussels sprouts, 

bok

 choy, and turnip greens, contain high amounts of good chemicals called glucosinolates. The liver uses

 

glucosinolates

 to purge toxins 

from your body. 

 

Indole-3-carbinol (I3C) and 3,3′-diindolylmethane (DIM):

 These are both found in cruciferous vegetables, but it is best to supplement with them. I suggest taking I3C 200 mg of I3C and 100 milligrams of DIM every day. 

 

B Vitamins

: Your liver ne

eds your help removing formaldehyde

 and the B Vitamins (especially Vitamin B12, Folate, Betaine, and Choline) are great at doing this. These nutrients, known as methyl donors, a biochemical process known as methylation 

–

 

which boost the 

detoxification

 process

. Good dietary sources include meat, fish, shellfish, eggs, spinach, beets, and quinoa.

 

Written By Dr. Scott Olson, ND
Nearly 25 years ago, failed mainstream medical treatments left Dr. Olson in constant pain – and his health in ruins. And that's when he did something REVOLUTIONARY. He began his career in medicine – and dedicated his life to uncovering the true, underlying causes of disease.
Through his innovative medical practices in Tennessee and Colorado, Dr. Olson has helped cure countless seniors from across America of arthritis… heart disease… diabetes… and even cancer. All without risky prescription drugs or painful surgeries.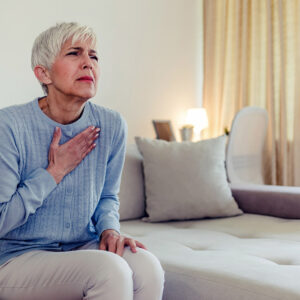 After every meal, millions of Americans pop a pill. Folks are convinced that proton pump inhibitors (PPIs) such as Prilosec or Nexium are necessary to head off heartburn. But what these drugs REALLY do is liable to shock you. To begin with, they block your body from properly digesting your food. But that's just the...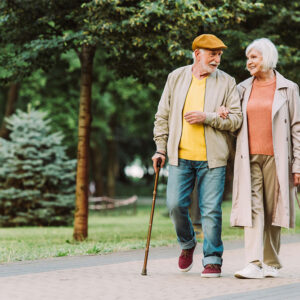 Once you pass a certain age, the medical ads start haunting you. You find them shoved into your mailbox. Then they show up in your email. And you even start spotting them hovering in the corner of every website you visit. It seems EVERYONE is trying to sell you a drug to relieve your arthritis...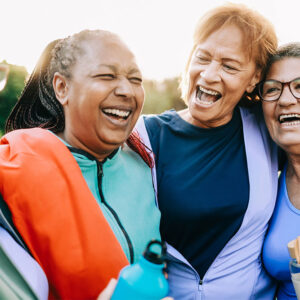 Our healthcare system has a fatal flaw. It's set up to react to illness, NOT prevent it. So, doctors are stuck in a losing game of whack-a-mole. They spend all their energy and time scrambling to knock down symptoms. That means prescriptions for preventative care are virtually nonexistent. And that's certainly the case with memory...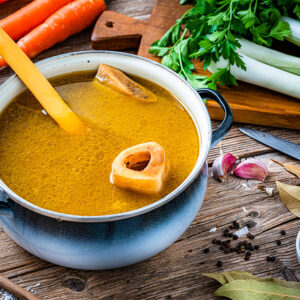 I was in a small grocery store in the mountains recently, and noticed that they had bone broth for sale. I thought, "Wow, we've come a long way!" And that's a good thing. Here's why… Bone broth used to be nearly impossible to find in modern-day grocery stores. But to eke out as much nutritional...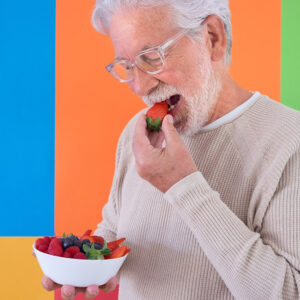 You can't turn on the T.V. or flip through a newspaper anymore without seeing a new drug breakthrough they claim will FINALLY rid humanity of our aging brain issues. These medicines hit the market promising miracles. But it typically isn't long before we start seeing their dark side. Meanwhile, a safe, natural remedy to boost...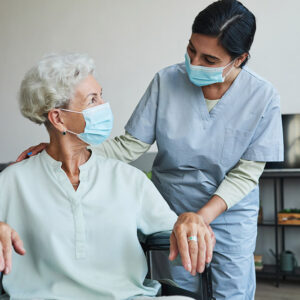 "We've unfortunately had to put my 90-year-old mother in a home. I'm so worried she's going to get sick (especially with COVID still around). Is there anything I can do to help protect her?" Sam from Prattville, AL Hi Sam, Your situation sounds familiar. My father is in a senior living center with about 300...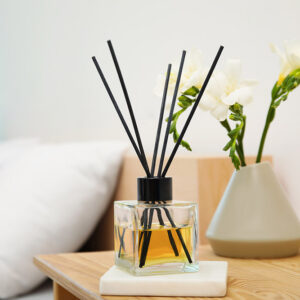 You have five primary senses: sight, hearing, taste, touch, and smell. (The sixth one doesn't count. Only your Aunt Mable claims that one.) But you've likely noticed that only your sight and hearing get tested when you visit the doctor. Your senses of taste, touch, and smell are almost entirely ignored. And ignoring one of...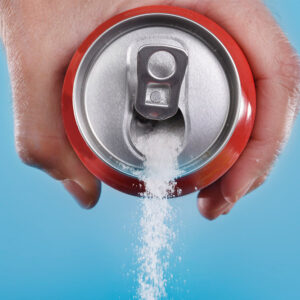 People often ask me what's the WORST thing for their health. Cigarettes, alcohol, and illegal drugs often pop to mind. But everyone KNOWS those things are bad. But there's in fact, a popular "harmless" daily habit that has HUGE health consequences. And it can be every bit as bad as a cigarette or booze habit....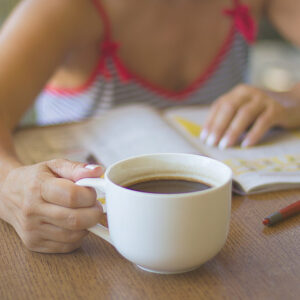 I have a foolproof plan for maintaining clear thinking and a steel-trap memory as you age. Ready to hear it? Stop plaques and tangles from building up in your brain. Unfortunately, it's the perfect example of "Easy to say, but not so easy to do." Or, it was until NOW. Because scientists have discovered a...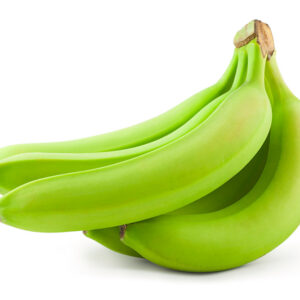 The science of aging is growing at breakneck speed. It seems like hardly a week passes when we don't learn something new. And now, one study in particular could upend everything we THINK we know about aging. Most importantly, it could unlock a way to "SLOW" it down…. And, incredibly, it may even help extend...