[Wow] Doctors Measuring Your Health WRONG?
How do you know if you're healthy?
You can go by how you feel… or how far you can run… or how many prescription drugs you're taking.
But how do doctors tell if you are healthy?
There is common measure that doctors have been using for YEARS to make a snap decision on how healthy you are.
The only problem? We're starting to learn that this test isn't all it's been cracked up to be.
Let me show you…
Body mass index (BMI) is a traditional measurement doctors use to divide the healthy from the unhealthy.
I've used it myself for years.
BMI is a calculation where you divide a person's weight by their height and it gives you a number (there are many online calculators that will give you your BMI if you want to find out your number).
If you've heard the statistic that two-thirds of people in the United States are either overweight or obese, they are using BMI.
Here is what the numbers look like:
Underweight: Your BMI is less than 18.5
Healthy weight: Your BMI is 18.5 to 24.9
Overweight: Your BMI is 25 to 29.9
Obese: Your BMI is 30 or higher
Insurance companies, health organization, doctors… all use BMI to determine health.
But should they be using it? Should I or any other doctor be using it?
That's where things get interesting…
A recent set of studies has found that the distribution of fat (where you store fat) – rather than the total amount — may give us more clues about the risk of conditions such as insulin resistance, diabetes, high blood pressure, heart disease, and even some cancers.
Belly fat is particularly harmful, research shows, with some studies showing it can raise the risk of diabetes and heart disease.
So, it might be time to throw away BMI and focus on belly fat instead.
What do you do if you have too much belly fat?
Dr. Scott's Plan to Destroy Belly Fat:
Blood sugar is one of the biggest factors in belly fat storage. Control your blood sugar by limiting sugars and other carbohydrates. You can also help your body control blood sugar by using the mineral chromium, and the herbs berberine, garcinia, and sphaeranthus.
Protein, especially good quality proteins (such as beef, fish, chicken etc.), is great for balancing blood sugar.
Alcohol is another belly-fat promoter. Yes, a beer-belly can be caused by beer. Reduce or eliminate alcohol from your diet as much as possible.
Exercise is a great way to build muscle and lose belly fat. It helps to burn calories and balance blood sugar.
Health and Happiness,
Dr. Scott Olson
Ed. Note: Please send your feedback: feedback@livingwelldaily.com – and click here to like us on Facebook.

Written By Dr. Scott Olson
Nearly 25 years ago, failed mainstream medical treatments left Dr. Olson in constant pain – and his health in ruins. And that's when he did something REVOLUTIONARY. He began his career in medicine – and dedicated his life to uncovering the true, underlying causes of disease.
Through his innovative medical practices in Tennessee and Colorado, Dr. Olson has helped cure countless seniors from across America of arthritis… heart disease… diabetes… and even cancer. All without risky prescription drugs or painful surgeries.
Dr. Scott Olson reveals why you should NEVER skip the salt.
Dr. Scott Olson reveals how a powerhouse supplement can REBUILD your joints!
Dr. Scott Olson reveals how a weird condition is ruining your health!
Dr. Scott Olson reveals what your BP drugs are doing to your health.
Dr. Scott Olson reveals which diabetes meds are causing serious genital infections.
Dr. Scott Olson reveals his secret to never having another migraine!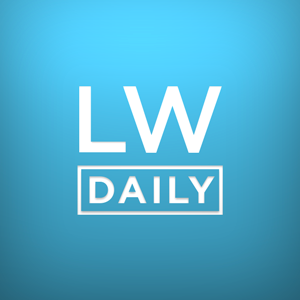 Dr. Scott Olson reveals which six foods men should NEVER eat.
Dr. Scott Olson reveals the best way to fight cancer!