Xylitol: From Natural Begins to Hydrogenated Endings
It shouldn't take a chemistry kit to produce a natural sweetener
To chew or not to chew? It might make an oral health difference
This sweetener could result in a bitter end for your four-legged best friend
Dear Reader,
As promised in Friday's article about stevia, today I am going to profile the sugar-free sweetener xylitol.
Again, I want to thank you all for writing in with your article suggestions, like this one.
On to the subject at hand…
Before researching and writing this article, my knowledge of xylitol was limited.
I knew to never use it in my own home for a very specific reason — I will get into in just a bit. But beyond that key information, all I had heard about it was that it may have oral health benefits and is a natural sweetener.
As the research deepened, I found some of my discoveries to be surprising.
I hope you find them informative.
Let's start by sorting out what xylitol is.
Xylose to Xylitol: An Unnatural Process
Xylitol is a sugar alcohol derived from xylose, a natural sugar. Xylose exists in many fruits and vegetables, including corn, as well as in the bark of birch trees.
However, xylitol is not in these sources and therefore, not technically natural.
While xylose is a natural ingredient, research going back as far as the 1950s indicates it's not digestible by single-stomach animals. This can lead to side effects like diarrhea, bloating, and gas when consumed by humans.1
Xylitol is the product of xylose hydrogenated through a process typically using chemicals and other compounds such as nickel.
In "Xylitol: Should We Stop Calling It Natural?" Shane Ellison, an organic chemist, reports on this process:
"Xylitol is a molecular cousin to sugar and is derived from the crushed fibers of …[birch wood or corn]… using a multi-step chemical reaction that involves the use of sulfuric acid, calcium oxide, phosphoric acid, and active charcoal. The end product is a bleached, powdery blend of sugar alcohols that taste sweet on the tongue but are not absorbed by the body."2
Wowza!
That sounds more like the contents of a chemistry kit than something you'd find in your kitchen cabinet.
It makes sense that a product requiring a refinement process this advanced is far from what most would consider natural.
Ellison went on to say:
"Xylitol will rip up your insides, namely the digestive tract.  It's being touted as a natural product, most likely so that it can bypass regulation. Thus, very little studies exist on its side effects."
In addition to its possible gastric issues, the fact that it's a hydrogenated food is bad news. While xylitol isn't directly linked, hydrogenated foods may cause health issues like cancer, obesity, diabetes, and Alzheimer's.3
And some xylitol manufacturers use corn. Just like the case with some stevia products, there is no way to know if this corn is a GMO product.
To further concern, one of the leading xylitol manufacturers is Danisco, a member of the DuPont business family. The same company known for manufacturing Teflon and other health-hazardous products.
They produce a xylitol product named Xivia. On their website they boast "healthy image" as one of its key benefits. Sounds about as synthetic as the product.4
Given its manufacturing processes, xylitol needs more research. Particularly for long-term health effects and dosages.
But there has been some positive health research done on xylitol, especially good news for those who like to have fresh breath.
Chew Gum to Treat Your Cavities?
Xylitol is the subject of much dental research. However, the results are conflicting.
While some studies find xylitol can improve overall oral health and others claim xylitol can prevent cavities, there are still some that find it has no cavity-preventative benefits.
The journal Caries Research published a review that concluded:
"There is no evidence for a caries [cavities]-therapeutic effect of xylitol."5
Pretty straight-forward results.
But the European Journal of Dentistry reported:
"Xylitol has beneficial effects on the oral flora not shared by other polyols. The evidence so far supports specific xylitol-effects on oral bacteria, but not on saliva. Xylitol cannot be metabolized by plaque bacteria, contrary to sorbitol and other six-carbon polyols, and may thus favor mineralization."6
In a nutshell, the above study is saying that xylitol might promote good oral health and help the mineralization of tooth enamel.
While the jury is still out on the dental benefits of xylitol, it would seem that enjoying a low dose of it in chewing gum or candy would likely not hurt your overall oral health.
However, this may not be the case for one of your family members.
Not So Sweet for All Members of the Family
Xylitol may not kill you, but it could kill your best friend.
That's right…
Xylitol is lethal to dogs.
And since xylitol is lethal for dogs, it has never been in my home.
I have two dogs, one of which is very, well… curious? I can't trust him to stay out of low kitchen cabinets, and he's very swift to clean up spills.
In fact, I even avoid products that contain xylitol like chewing gum, sugar-free candies, and even some athletic clothing.
To be fair, there are other doggie-dangerous foods in my home. Garlic, onions, chocolate, and grapes, to name a few.
While ingestion of any dog-toxic food is bad for your little buddy, most require a relatively large quantity to have a severe or even fatal health impact. But it takes only 3 grams of xylitol to kill a 65-pound dog.5
When ingested by a dog, it can cause a dangerous or even fatal drop in blood sugar. The dog will show symptoms of lethargy or loss of coordination, and may even collapse as quickly as 30 minutes after ingestion.
If the dog doesn't get medical treatment, brain damage, liver damage, and even death can occur.5
Maybe I am a bit of helicopter pet mom, but any xylitol in my home seems too risky to have around considering both my pups weigh only a fraction of 65 pounds.
If you don't have dogs, or you have better behaved ones than I do, having xylitol in your home should involve little risk.
For me, there is no crystal-clear answer about the safety of long-term use of xylitol.
As I mentioned in my stevia article, I try to avoid anything that is synthetic or extensively processed. It seems that xylitol is extensively processed.
And just like stevia and sugar-based sweeteners, xylitol is best used sparingly.
Adding a teaspoon to your coffee or enjoying a piece of gum or candy sweetened with xylitol seems like a reasonable use of it — just like any other sweetener.
It's 33 percent less caloric than sugar, so it helps with caloric restriction, but It's important to remember xylitol does have calories.
Should you choose to use xylitol, this brand is GMO-free, comes from birch bark, and claims it is chemical-free. I have never tried it, but it seems like a good option.
If you have any information on xylitol I have missed, let me know! nmoore@lfb.org
Live well,

Natalie Moore
Managing editor, Living Well Daily
---
Sources
[1] EFFECTS OF PROLONGED INGESTION
OF XYLOSE ON RATS
[2] Xylitol: Should We Stop Calling It Natural?
[3] Xylitol Side Effects: Safe or Dangerous?
[4] XIVIA™ Xylitol
[5] Sugar alcohols: what is the evidence for caries-preventive and caries-therapeutic effects?
[6] Controversies around Xylitol
[7] Xylitol Danger

Written By Natalie Moore
Natalie Moore is a dedicated health researcher with a passion for finding healthy, natural, and science-based solutions. After a decade of direct healthcare experience in western and natural medicine, she was involved in public health research before joining Living Well Daily.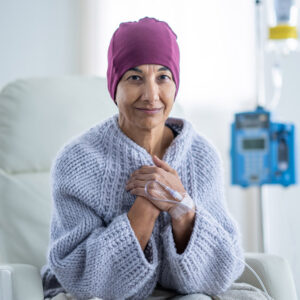 "Why does chemo also destroy good cells?" Martha from Kansas City, MO Hi Martha, We tend to think of "chemotherapy" as a single treatment. But the truth is, there are various types of chemotherapies. And they work in different ways. In general, chemotherapy destroys healthy cells, not just the cancerous ones, because it's a non-specific or...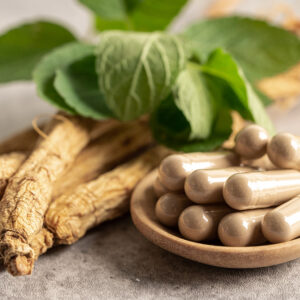 Ginseng is the very definition of an "ancient cure." In fact, you can find the potent herb mentioned in 2,000-year-old Chinese books as a treatment for a wide range of illnesses. But what's made ginseng stand the test of time… remaining nearly as popular TODAY as it was hundreds of years ago… is its apparent...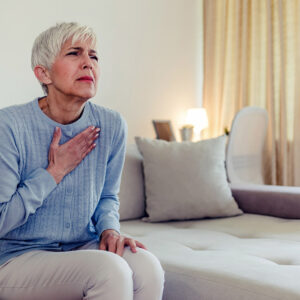 After every meal, millions of Americans pop a pill. Folks are convinced that proton pump inhibitors (PPIs) such as Prilosec or Nexium are necessary to head off heartburn. But what these drugs REALLY do is liable to shock you. To begin with, they block your body from properly digesting your food. But that's just the...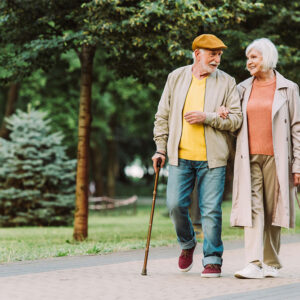 Once you pass a certain age, the medical ads start haunting you. You find them shoved into your mailbox. Then they show up in your email. And you even start spotting them hovering in the corner of every website you visit. It seems EVERYONE is trying to sell you a drug to relieve your arthritis...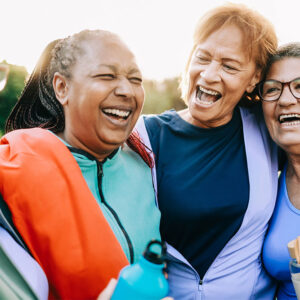 Our healthcare system has a fatal flaw. It's set up to react to illness, NOT prevent it. So, doctors are stuck in a losing game of whack-a-mole. They spend all their energy and time scrambling to knock down symptoms. That means prescriptions for preventative care are virtually nonexistent. And that's certainly the case with memory...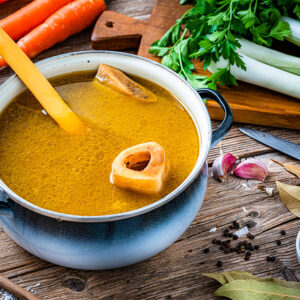 I was in a small grocery store in the mountains recently, and noticed that they had bone broth for sale. I thought, "Wow, we've come a long way!" And that's a good thing. Here's why… Bone broth used to be nearly impossible to find in modern-day grocery stores. But to eke out as much nutritional...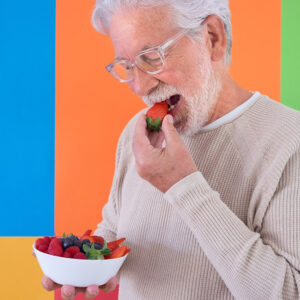 You can't turn on the T.V. or flip through a newspaper anymore without seeing a new drug breakthrough they claim will FINALLY rid humanity of our aging brain issues. These medicines hit the market promising miracles. But it typically isn't long before we start seeing their dark side. Meanwhile, a safe, natural remedy to boost...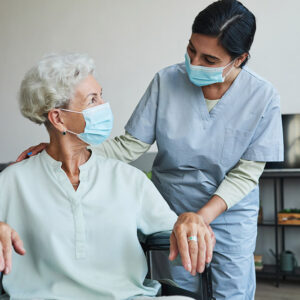 "We've unfortunately had to put my 90-year-old mother in a home. I'm so worried she's going to get sick (especially with COVID still around). Is there anything I can do to help protect her?" Sam from Prattville, AL Hi Sam, Your situation sounds familiar. My father is in a senior living center with about 300...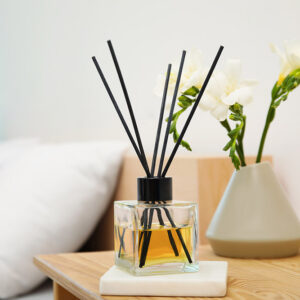 You have five primary senses: sight, hearing, taste, touch, and smell. (The sixth one doesn't count. Only your Aunt Mable claims that one.) But you've likely noticed that only your sight and hearing get tested when you visit the doctor. Your senses of taste, touch, and smell are almost entirely ignored. And ignoring one of...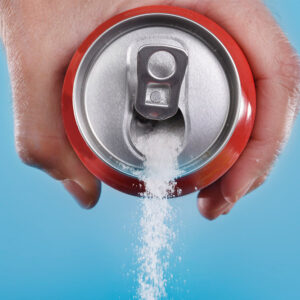 People often ask me what's the WORST thing for their health. Cigarettes, alcohol, and illegal drugs often pop to mind. But everyone KNOWS those things are bad. But there's in fact, a popular "harmless" daily habit that has HUGE health consequences. And it can be every bit as bad as a cigarette or booze habit....