You Say Tomato, I Say (Tangerine) Tomahto
Toasted white bread. Mayo. American cheese. Salt, pepper, and two thick slices of fresh-picked red ripe tomato.
Growing up, that was our family's classic summer sandwich. On a hot day, there really wasn't anything better.
We now know that the white bread, mayo, and processed cheese are best avoided or eaten only as a very special treat. But the tomato? That's one of the healthiest summer fruits you can find. And if you grow it yourself or get it local and organic, you really can't go wrong.
Thanks to the clever marketing of Heinz ketchup, many people are aware that it's the lycopene content of tomatoes that researchers believe hold most of their health benefits.
Lycopene has been shown to have strong antioxidant properties, and numerous studies have linked diets high in lycopene-rich foods, like tomatoes, to reduced risk of cancer, heart disease, and eye diseases. And it's been found to be especially protective against prostate cancer.
Just last week, I wrote about how women who ate lycopene-rich tomato paste for 12 weeks experienced protection against sunburn and sun damage compared with women who did not eat the tomato paste.
And since then, I've come across two more studies showing lycopene-rich foods can help protect against sunburn and sun damage. (1) (2)
Eating red tomatoes is a great way to get lycopene; they supply about 80% of lycopene in the American diet. And unlike with many other vitamins and phytonutrients, cooking tomatoes actually increases the bioavailability of lycopene (meaning how much you absorb). Cooking tomatoes in olive oil can increase the bioavailability of lycopene even further. (3)
And now a new study published in Molecular Nutrition & Food Research suggests there is an even better source of lycopene than red tomatoes: the bright orange tangerine tomato. (4)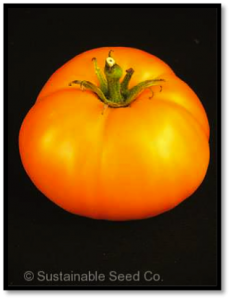 Tangerine tomato
In this study, researchers gave participants a meal containing either tangerine tomato juice or red tomato juice and then measured their blood levels of lycopene. Then after a washout period, the participants switched to the other type of tomato and the researchers again measured their lycopene blood levels.
Surprisingly, the tangerine tomatoes boosted blood levels of lycopene about 8.5-fold better than the red tomatoes!
It was a small study — only 11 participants — and the researchers noted there were a lot of individual differences in absorption among the study participants.
But another study published in back in 2009 had similar findings. In this study, 21 men and women were fed either red or tangerine tomato chili for one week. Again, the tangerine tomatoes boosted lycopene levels greater than the red tomatoes. The researchers also found that while both types of tomatoes decreased markers of oxidative damage, the tangerine tomatoes produced better results. (5)
The reason for the enhanced bioavailability in tangerine tomatoes appears to be due to the form of lycopene in them: Red tomatoes contain mostly trans-lycopene, while tangerine tomatoes have more tetra-cis-lycopene.
So where can you find tangerine tomatoes? I can't say I've ever seen them in any chain grocery stores, so checking for them at a local farmer's market is your best bet. Shopping at the farmer's market is a great idea, anyway, as the produce is going to be much fresher and nutrient dense than what you get at the grocery store. If you can't find them anywhere, you can buy tangerine tomato seeds online and plant them in your garden next year.
Either way, be sure to take advantage of fresh local tomatoes this summer. They're a great source of antioxidants that can help protect you against free radicals that can damage DNA and lead to cancer. Tomatoes are also rich in vitamins C and A and are a good source of potassium, which helps keep blood pressure levels in the healthy range.
Stew them in some oil to make a tomato sauce. Layer the sauce on zucchini sliced length-wise, top with some parmesan cheese and bake for a low carb "pizza." Or make a caprese salad: slice them up, layer with fresh organic mozzarella cheese, drizzle with balsamic and olive oil, and top with fresh chopped garlic and basil.
Have you ever tried or grown tangerine tomatoes? Let me know! livingwelldaily@lfb.org
To living well,
Jasmine LeMaster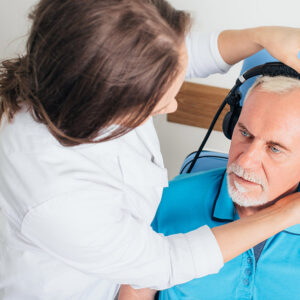 Hearing loss has a habit of sneaking up on folks. Typically, it happens so slowly that you don't notice it until you've lost a SIGNIFICANT amount of hearing. According to the National Institutes of Health, about 8 percent of adults 55 to 64 have disabling hearing loss. That number jumps to 25 percent for people...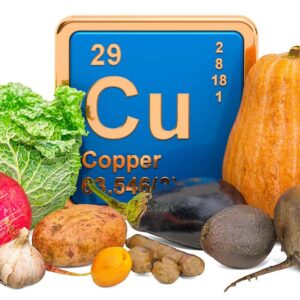 Dear Living Well Daily Reader, Some nutrients get all the glory. There are the vitamin A-Listers like C, D, and E. And although minerals like calcium, potassium, and magnesium might be considered B-List stars, they ALSO get their fair share of attention. But one vital nutrient never gets to walk the red carpet. And that...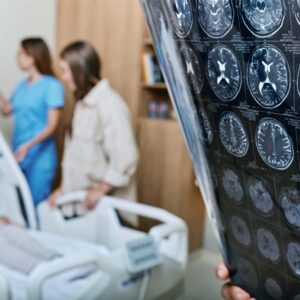 It's NOT good news. A recent report by the World Health Organization (WHO), confirmed that the chance of having a stroke has skyrocketed by a whopping 50 percent in the last twenty years. According to the WHO, that means your stroke risk is now about one in four. Next time you're in a crowd, look...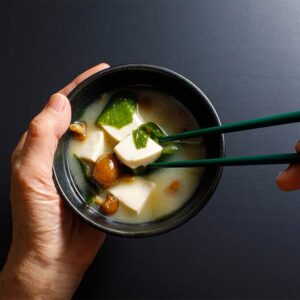 I often wonder why so many people are passionate about tofu. There's something about it that triggers strong emotions. Some folks HATE it, while others LOVE it. But is it good for you? Well, it's complicated. Tofu is a fermented soy product. It tastes bland alone. But it takes on the taste of whatever you...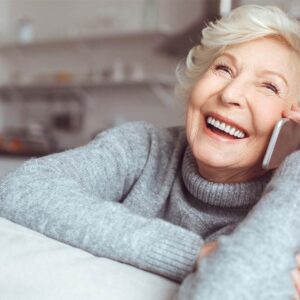 I sometimes joke with my (adult) kids. "Do you know," I ask, "that the PHONE you carry around with you all the time can make phone calls?" They laugh and mumble, "Old," under their breath. I swear the generations who grew up with a cell phone attached to their palm will do almost anything to...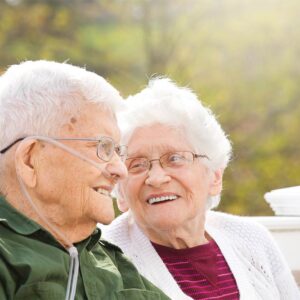 "Got any natural treatments for COPD?" – Mike, Ann Arbor, MI Dear Mike, Unfortunately, COPD, or chronic obstructive pulmonary disorder, is a common condition. In fact, it's now the third leading cause of death in the United States. COPD causes the airways to constrict, making breathing difficult or uncomfortable. Persistent coughing, excess mucus production, wheezing,...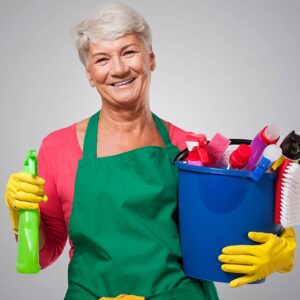 Boy, a LOT has changed in the last few years. COVID altered our lives in so many ways. I used to largely ignore hearing a cough or sneeze in public. But now they get my attention EVERY time. In fact, protecting myself from them has a side benefit. I've dodged many of the other sniffle-and-...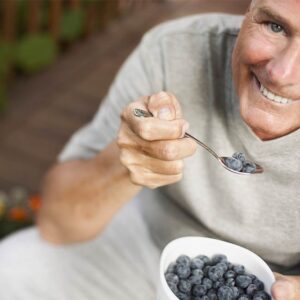 Aging often gets a bad rap. But there are a bunch of advantages to getting older (and wiser). And honestly, it sure beats the heck out of the alternative. But we can all agree that getting older has one BIG drawback… Over the years, you start to collect illnesses. First, it could be your blood...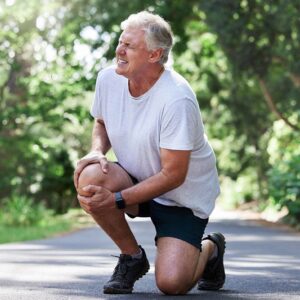 Dear Living Well Daily Reader, You might know the old saying, "Walk a mile in his shoes." Well, it's a perfect fit when talking about knee pain. Except it might be more accurate to say, "Limp a mile." Because all too often, when you tell someone you suffer from chronic knee pain, they blow you...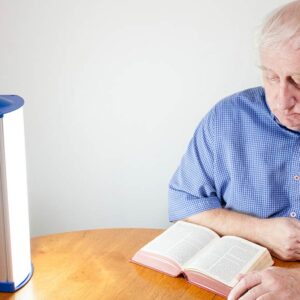 Mainstream medicine giving the thumbs up to a drug-free, non-invasive treatment for ANYTHING is like spotting a unicorn. But that's precisely what's happened with dementia. You probably already know how poor the options are for treating this disease. Heck, even the MOST enthusiastic supporter of drug therapies will admit the existing Alzheimer's meds are a...