2-Minute Trick SLASHES Blood Sugar Levels
Dear Living Well Daily Reader,
If you have problems maintaining a healthy blood sugar level, I feel your pain. Reigning in those numbers and getting them to behave can be a constant challenge.
A lot of folks turn to the internet for some help. But that can sometimes backfire.
After all, more often than not, you're presented with super-healthy-looking people pushing complicated exercise routines that would kill an Olympian.
They suggest you try things like running 10 miles a day or bench-pressing your body weight. And let's be honest, that's just NOT happening.
But maintaining healthy blood sugar doesn't have to be that hard.
There's a MUCH easier way to slash your diabetes (and heart disease) risk.
It takes just TWO minutes. And it's backed by science.
Grab your sneakers. We're going for a walk.
A new study published in the journal Sports Medicine found that a moderate walk of two to five minutes after a meal can send blood sugar and insulin levels plummeting.
Here's how it works…
When you eat a meal, your blood sugar starts to climb. That number will continue to rise for about 60 to 90 minutes. If you don't move during that time, your blood sugar can spike to very high levels.
But you can stop that upward march simply by unseating your seat.
When you get up and do something active, your muscles gobble up some of that blood sugar to use as fuel for you to move. And that naturally keeps your blood sugar from spiking so high.
In fact, simply STANDING can make a difference. When study volunteers were asked to stand in place for 60 to 90-minutes, it significantly reduced their blood sugar. Although, they didn't see any change in their insulin levels.
Keeping your blood sugar and insulin levels in check can lower your risk of developing diabetes, heart disease, and more.
I suggest setting a timer for 60 minutes after you've finished your last bite of every meal. Get up and move around for a few minutes when the buzzer goes off.
You can slip in some daily chores like doing laundry or the dishes, climbing up and down your stairs a few times, or simply stepping outside for a quick walk. WHAT you do isn't all that important, just that you're being active.
P.S. A little light activity can slash your risk for diabetes. But that work could be undone in the blink of an eye if you're not careful because scientists say this one common food additive could give you diabetes.
Source:
"The Acute Effects of Interrupting Prolonged Sitting Time in Adults with Standing and Light-Intensity Walking on Biomarkers of Cardiometabolic Health in Adults: A Systematic Review and Meta-analysis." Sports Med 52, 1765–1787 (2022). https://doi.org/10.1007/s40279-02

Written By Dr. Scott Olson, ND
Nearly 25 years ago, failed mainstream medical treatments left Dr. Olson in constant pain – and his health in ruins. And that's when he did something REVOLUTIONARY. He began his career in medicine – and dedicated his life to uncovering the true, underlying causes of disease.
Through his innovative medical practices in Tennessee and Colorado, Dr. Olson has helped cure countless seniors from across America of arthritis… heart disease… diabetes… and even cancer. All without risky prescription drugs or painful surgeries.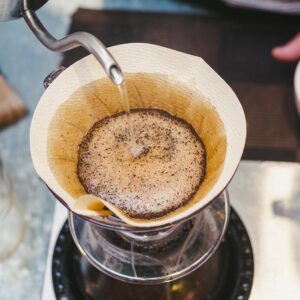 Dear Living Well Daily Reader, Coffee has been the victim of a misinformation campaign for decades. The idea that java juice could be bad for your health began to bubble up around the turn of the 20th century. Folks checking into sanatoriums for burnout and other mental health issues were counseled that all "stimulants," including...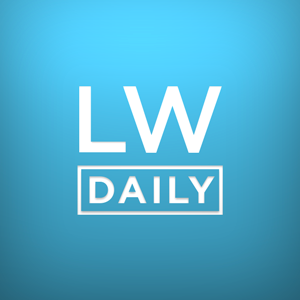 Dear Living Well Daily Reader, The message has been received loud and clear: "Fat is BAD!" Conventional medicine has been preaching the anti-fat message for decades now. We've been told we should avoid it… That eating "too much" fat will make US fat… And that fat on our bodies triggers disease and death… Here's the...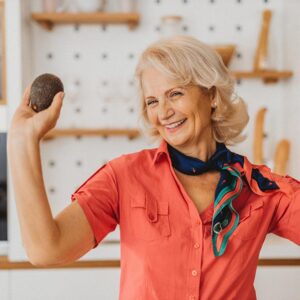 One day, we'll look back at our discovery of the nervous system in our guts in much the same way as other giant leaps in medicine like germ theory, vaccinations, and antibiotics. Knowing it exists and how important it is has changed EVERYTHING. We now understand that the enteric nervous system, or our "second brain"...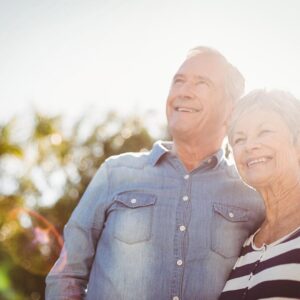 Dear Living Well Daily Reader, One thing no one ever thinks to warn you about a cancer diagnosis is the RUSH. While you're still trying to process the news that you have cancer, you're already asked to make decisions about your treatments. You're told there's no time to waste. And warned delays could lead to...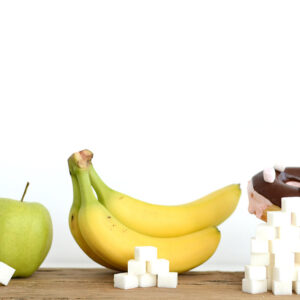 "I'm diabetic and I don't quite understand the differences in sugar. There's sugar you make cookies with but also fruits have sugar. Can I have fruits even though they have sugar too?" – Annette, from Helen, GA Hi Annette, For something that seems so simple, sugar sure gets complicated very quickly. That table sugar you...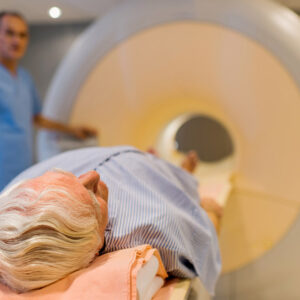 I'm not going to pull any punches here. Getting a prostate cancer diagnosis is downright terrifying. And that's especially true because for YEARS there weren't any remarkable advancements in the treatments for this cancer. Watchful waiting (active surveillance) was the best we could do for men with small tumors that didn't appear aggressive. And for...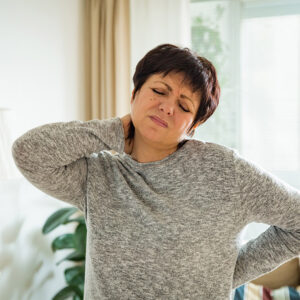 We've lived with COVID-19 for nearly three years now. That means we KNOW what it looks like, right? Wrong. The dominant COVID strain infecting people today doesn't look exactly like the one that infected people last year. The virus is constantly changing. And so are the symptoms when you catch it. Different COVID strains appear...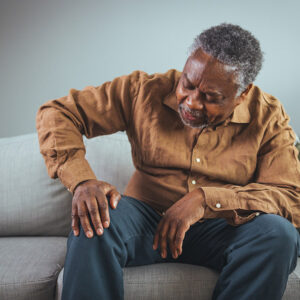 My excellent editor told me the other day that she gave in and took some naproxen for her psoriatic arthritis pain. And she's not alone. Occasionally even people who are passionate about natural medicine turn to over-the-counter or prescription drugs for pain relief. After all, joint pain can be downright debilitating. But before you reach...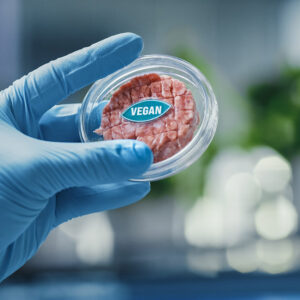 People ask me all the time what I think about meat substitutes. My reply is simple: "They're junk!" The labels claim that these fake meats are better for your health and the environment. But nothing could be further from the truth… If you're a regular Living Well Daily reader, you know I'm constantly warning you...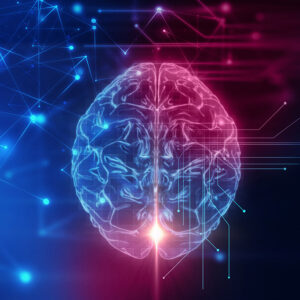 Ask a group of middle-aged people about their biggest fear, and they will almost universally say, "losing their minds." And I agree. The thought of my precious memories fading away is at the top of MY "no thanks" list. But just wanting your brain to be healthy isn't enough. You have to work at protecting...