Add 4 Years to Your Life (FREE!)
We all want to live longer.  
That's why you exercise… eat right… and take your supplements.  
But if you want to REALLY extend your life, there's one more thing you should do.  
Because researchers have found a dead simple way to add FOUR EXTRA YEARS to your life.  
And believe it or not – it doesn't cost a thing.  
Have you heard this?  
Being more spiritual can help you live longer. 
A new nationwide study of obituaries found that people with religious affiliations lived nearly FOUR YEARS LONGER than those with no ties to religion. 
Researchers believe a reason for the boost in longevity could be because many religious people also volunteer and belong to social organizations – which previous research has linked to a longer life. 
Having a spiritual practice also reduces stress and includes health-promoting activities like gratitude, prayer, and meditation. 
And the best part? Being more spiritually active won't cost you a dime!  
If you have your doubts… let me reassure you. This study was NO FLUKE. 
More than 3000 studies have examined relationships between religion and health.  
And many of them show that being more spiritual can guard you against:  
Heart disease

 

High blood pressure

 

Immune disorders 

 

And stress-related disorders. 

 
Even better? It can do wonders for cancer patients, too.  
Researchers from Moffitt Cancer Center looked at the results of several studies that included about 32,000 cancer patients.  
After careful analysis, they found a that patients with higher levels of spiritual well-being also reported better physical health 
So if you're not already involved in a spiritual practice, now is the time. 
You can use this online directory to find a church or other religious center near you.
Health and Happiness,
Dr. Scott Olson
Ed. Note: Please send your feedback: feedback@livingwelldaily.com – and click here to like us on Facebook.

Written By Dr. Scott Olson
Nearly 25 years ago, failed mainstream medical treatments left Dr. Olson in constant pain – and his health in ruins. And that's when he did something REVOLUTIONARY. He began his career in medicine – and dedicated his life to uncovering the true, underlying causes of disease.
Through his innovative medical practices in Tennessee and Colorado, Dr. Olson has helped cure countless seniors from across America of arthritis… heart disease… diabetes… and even cancer. All without risky prescription drugs or painful surgeries.
The mainstream has all kinds of ways of predicting what's going on in your body.   They harp on your blood pressure… your blood sugar… and your weight as insights to your level of health.     But they fail to mention the REAL crystal ball when it comes to your wellbeing… your poop!  The color and shape of your bowel movement tells you lot about what's...
In this life, you only get one brain.   So, you go to great lengths to protect it.   You eat right… you exercise… and you always take your supplements.   But new research shows that the things that cause the most damage to your brain are a TOTALLY out of your control.   That's why I've created by Brain...
The mainstream will blame just about everything for your arthritis pain.   They'll say it's your age… your genetics… and even your hormones.    But what they won't say? The REAL CAUSE of your arthritis issues has nothing to do with any of that.   Scientists have discovered that an often-ignored health issue could be causing your joint...
If you're like most of us, you'd do just about anything to keep a health brain.   So you exercise… take your supplements… and you never miss the Sunday crossword.   But if you're not eating enough of a certain type of food, all of your hard work could be for nothing.   Because research shows these superfoods can provide the EXACT...
Stress can really turn your life upside down.   And when left unchecked… it can wreak havoc on your health.   Conditions like high blood pressure heart disease and even diabetes have all been linked to stress.  But what if you could STOP stress for good?   I know it sounds too good to be true… but it's NOT.  ...
It's like clockwork.   Every couple years Big Pharma introduces some "breakthrough" cancer treatment that's supposed to change everything.   They raved about chemo… endorsed radiation… even pushed dangerous surgeries.   But all of these treatments end in life-change side effects… and you still have CANCER.   Now, they are pushing a new type of treatment.   And it might be the...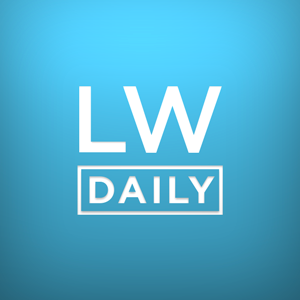 If you have diabetes, you already know that taking insulin is the WORST part of managing this disease. The constant finger pricks and painful injections are enough to drive your mad. And the worst part? It doesn't really work. As a doctor, I can tell you that putting more insulin into a body that already...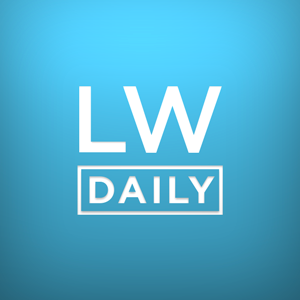 We all want to live long, healthy lives.   But most of what you read about anti-aging is TOTAL BULL.   Everyone out there has a magic cream or miracle pill that will allegedly stop the hands of time.  And some of them might actually give you results in the short-term.   But if you want REAL results, there's...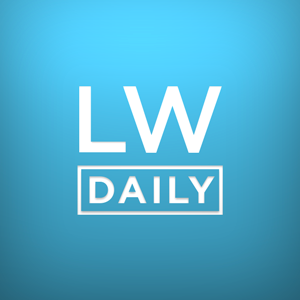 Your mainstream doc talks a lot about how important your heart is. And he probably suggests expensive scans, blood work and other tests to make sure your heart is healthy. The only problem is… they DON'T WORK. It's almost impossible to know if your heart is in good shape. Case in point? My father-in-law died...
If you didn't already know that the American health system is the pits, a new study just confirmed it. In a new ranking put out by Commonwealth Fund, the United States hit the bottom of the list for health care quality in developed countries. This fills me with rage. We should have the best and...