Aggressive Prostate Cancer Caves to Powerful Nutrients
Dear Living Well Daily Reader,
Hourly trips to the bathroom during the night, painful and frequent urination and difficulty in the bedroom.
If any of this sounds familiar, you need to read on.
While these symptoms can be indicative of other health issues, they're common symptoms of prostate cancer.
But it's also possible to be afflicted with this killer disease and never know.
You see, sometimes prostate cancers can grow (and grow aggressively) in your body without ever giving you a single symptom.
And since one out of every seven men in the U.S. will develop prostate cancer in their lifetime, there's a chance you could be suffering from this debilitating disease right now and not know it.
But what's more terrifying than having a silent danger in your prostate?
Some of the treatment options for aggressive types of prostate cancer — they're downright cringeworthy.
However, new research shows you could significantly lower your risk of experiencing aggressive prostate cancer — by up to 72 percent, to be exact — with one easy step: adding more antioxidants to your diet.

Powerful Prostate Protectors
These powerful nutrients are found in foods like berries, vegetables and supplements and help protect your body from the damaging effects of oxidative stress. Consuming antioxidants can help you age slower, have better skin and even reduce your risk of cancer.
In fact, recent research published in the journal Nutrition and Cancer found there was one common dietary connection between folks with a low risk of aggressive prostate cancer — antioxidants.
The team of scientists, led by Dr. Terrence M. Vance, Ph.D., of the University of Connecticut, analyzed the health data of 945 Americans of European descent and 855 African-Americans. All participants were enrolled in the North Carolina-Louisiana Prostate Cancer Projects and were diagnosed with prostate cancer.
Using information from dietary and supplement surveys, researchers were able to analyze the participants' intake of antioxidants.
Next, they classified the cases of cancer by level of aggressiveness. The levels — low, intermediate and high — were based on PSA levels, Gleason score results and the clinical stage of the disease at diagnosis.
And the results were incredible!
Men who had the highest levels of antioxidants in their diets had a much lower risk of experiencing highly aggressive prostate cancer — a 69 percent reduction for European American men and 72 percent reduction for African-American men.
This means that men who ate antioxidant-rich foods or took antioxidant supplements were naturally protected from aggressive forms of this painful and often deadly cancer.
While the research doesn't prove that eating an antioxidant-rich diet could prevent prostate cancer from forming, it makes sense that getting more antioxidants in your diet would be a great step in the right direction for anyone wanting to boost their prostate health and possibly ward off this silent killer.
Thankfully, there are lots of ways to get more antioxidants in your diet.

Two Ingredients, One Tasty Way to Boost Your Health
Certain foods are naturally high in antioxidants. These include berries, beans, apples, plums, cherries, dark chocolate, pecans and leafy greens.
There are other ways to get your antioxidants besides eating, though.
Many superfood drink mixes are loaded with fruits, veggies and supplements that can increase your antioxidant levels. Plus, they are super-convenient to make — just add a few scoops to water and voilà, you have a nutrient-dense, prostate-protecting tasty beverage!
Just be sure the mix you choose is made from non-GMO products so you don't get added pesticides in your health tonic. (Let's face it: Those toxins probably aren't doing your prostate any favors.)
And I should mention there is a type of water that can also provide you with high levels of antioxidants.
It's called hydrogen water, and it contains a special type of hydrogen that can help combat the oxidative stress that can cause the negative effects of aging.
So if you want to really increase your chances against aggressive prostate cancer and the negative effects of aging, you can add your superfood mix to hydrogen water!
Live well,
Natalie Moore
Managing editor, Living Well Daily
---
Sources
[1] Dietary Total Antioxidant Capacity is Inversely Associated with Prostate Cancer Aggressiveness in a Population-Based Study.
[2] 20 Common Foods With the Most Antioxidants

Written By Natalie Moore
Natalie Moore is a dedicated health researcher with a passion for finding healthy, natural, and science-based solutions. After a decade of direct healthcare experience in western and natural medicine, she was involved in public health research before joining Living Well Daily.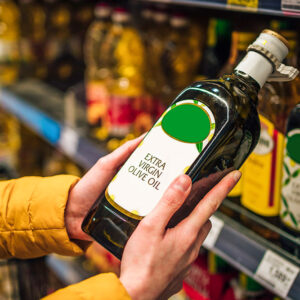 Olive oil has been getting some well-deserved attention the last few years. So it would be easy to assume that the golden oil's status as a health food was recently earned. But the truth is, olive oil has been considered a healthy staple in the human diet since it was first developed 600 years ago....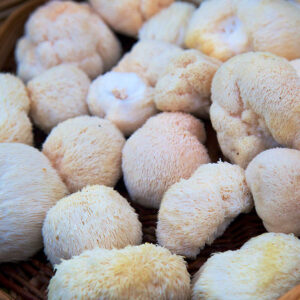 I'm a big fan of medicinal mushrooms. Almost everyone has eaten a standard mushroom on a pizza or in a spaghetti sauce, of course. But most folks have yet to experience medical mushrooms' power to improve our health. Medicinal mushrooms are already used to treat heart, liver, and brain conditions. They can boost the immune...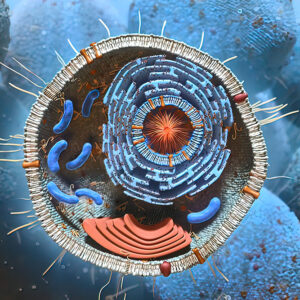 Aging isn't for sissies, that's for sure. But hey, I always remind myself the alternative is FAR worse! Besides, when you sit back and take stock, you'll realize that a life well lived – like your own – is something to be proud of. But those accomplishments, unfortunately, don't reduce your risk of suffering the...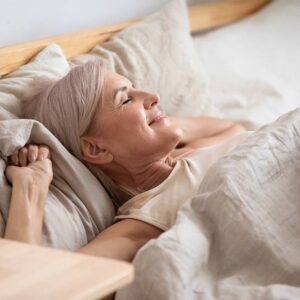 If you're concerned about diabetes, you've probably done your research. You likely focused on all the common problem areas to ward off rising blood sugar: the grocery store… the gym… and the bathroom scale. And those ARE all great places to start! Eating better, exercising, and losing weight can go a long way toward bringing your...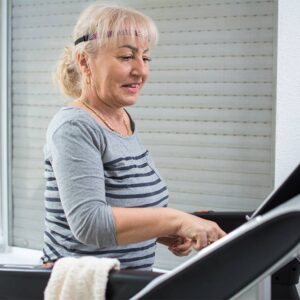 This time of year, I start to feel a little stir-crazy. Cabin fever sets in as I tire of the cold and snow. And I start thinking about the warmer weather that's right around the corner (but still feels SO far away). You see, I enjoy walking, hiking, and running outside. It's good for both...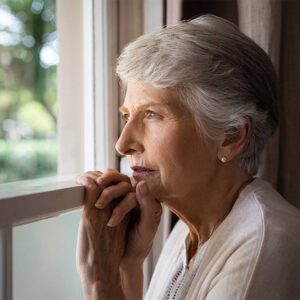 Before the pandemic, we didn't talk much about being lonely. But when the virus locked us down in our homes, the issue of isolation could no longer be ignored. Some of us were experiencing that kind of loneliness for the first time. But the truth is social isolation has ALWAYS been a common problem for...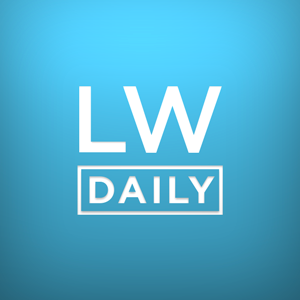 "Are there any natural solutions for an enlarged prostate?" -Mike from Summerville, South Carolina Hi Mike, There are many things you can do to improve your prostate health. Eating better is the first step. This means loading up on nutritious foods, including plenty of fresh organic vegetables and lean meats. (And yes, that DOES mean...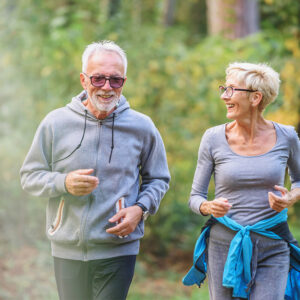 You think that when you reach "your golden years," you won't have much to worry about anymore. After all, many of life's major stressors, like work, kids, and relationships, are pretty much settled by the time you hit your sixties. So why the heck are we all so darned depressed then?! According to a recent...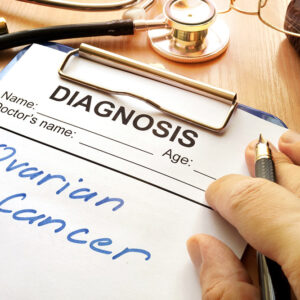 Cancer research is nothing new. In fact, we've been studying this killer since the 1800s. Yet despite all that investigating, there's still so much we DON'T know. That's why each time we reach a new milestone in our understanding of cancer, it should be celebrated. And a recent study has helped us make another large...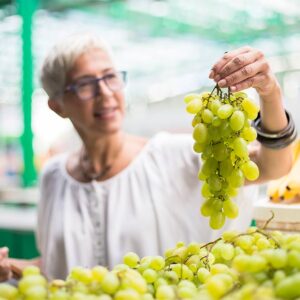 In the winter, we tend to ignore the importance of protecting our skin from the sun's powerful rays. But where I live, in Colorado, I see many folks come down from the ski areas with "raccoon eyes." This happens when skiers' faces burn, but the areas around their eyes remain pale because they wear goggles....