At-Home Test Predicts Your Longevity?
Dear Living Well Daily Reader,
These days it's common to have a blood pressure cuff at home.
They're a great way to monitor your health and can help track the effects of your supplement and exercise routines.
But another simple tool can provide even GREATER insights into your health. And most folks have never heard of them before…
They're easy to find and typically cost LESS than most at-home blood pressure machines.
I'm talking about a dynamometer. It's a tool that measures handgrip strength.
And incredibly, owning one is an awful lot like having a crystal ball when it comes to your health status.
Recent research reveals it can help predict life expectancy and warn you of serious health threats heading your way.
If you're a regular Living Well Daily reader, you know I'm always urging folks to work on keeping their muscles in tip-top shape as they age.
That's because the amount of healthy, strong muscle you carry is directly linked to your health and longevity.
Scientists and doctors can literally use measurements of lean body mass (the amount of muscle you have) to predict how long you'll live. In fact, muscle mass is one of the BEST longevity predictors we have.
In a recent study, a group of researchers used a dynamometer to see if testing handgrip strength was a good stand-in for whole-body muscle mass. And it was.
Their research, published in the journal BMJ Open, confirmed a strong link between the strength of your grip and how long you live.
Past studies have uncovered a connection between handgrip strength and heart and lung issues. Plus, research shows poor handgrip strength is linked to a shorter lifespan.
Incredibly, this method of predicting health and longevity works not just for older people but for younger folks too!
Typically, you first spot a loss of handgrip strength when something that's always been easy to do becomes challenging (or impossible), like opening jars or carrying groceries into the house.
Generally, a healthy handgrip strength for men is around 72.6 pounds, measured on a dynamometer. While healthy women should expect to squeeze about 44 pounds. Consult with your doctor about the best goal for yourself based on your age and health.
But while having low muscle mass can be a sign of an underlying condition, the opposite is true too. If you work to maintain and build your muscles as the years pass, it can help you stay healthier and live FAR longer.
Exercise is the key to muscle building, of course. And for the best results, that means a combination of aerobic exercise (such as walking, biking, swimming, and golf) and weightlifting.
Plus, you can support those growing muscles with nutrition. You should be sure to get enough of the following five critical nutrients to grow and maintain healthy muscles.
Magnesium builds muscles, promotes muscle relaxation, and prevents cramping.
Iron helps bring oxygen to your muscles. This is critical because, without enough oxygen, your muscles can't function properly. Don't take iron supplements if you're postmenopausal or a man unless you have a blood test proving you're low and your doctor has advised you to. Eat iron-rich foods instead, such as red meat, pork, poultry, seafood, dark leafy greens, and beans.
Vitamin B12 also supports oxygen delivery to your muscles.
Vitamin D is necessary for immune function and to strengthen your bones, of course. But this vital vitamin is ALSO crucial for muscle growth and maintenance. D helps build testosterone levels, which is critical for bone and muscle building in both men and women.
Protein is absolutely essential for building muscles and promoting their repair.
P.S. Research published in the Journal of Applied Physiology uncovered a quick and easy way for older adults to build and maintain muscle… "activity snacks." I've got all the details RIGHT HERE.
Source:
"Thresholds for clinical practice that directly link handgrip strength to remaining years of life: estimates based on longitudinal observational data" by Sergei Scherbov, Sonja Spitzer and Nadia Steiber, 22 July 2022, BMJ Open. DOI: 10.1136/bmjopen-2021-05848

Written By Dr. Scott Olson, ND
Nearly 25 years ago, failed mainstream medical treatments left Dr. Olson in constant pain – and his health in ruins. And that's when he did something REVOLUTIONARY. He began his career in medicine – and dedicated his life to uncovering the true, underlying causes of disease.
Through his innovative medical practices in Tennessee and Colorado, Dr. Olson has helped cure countless seniors from across America of arthritis… heart disease… diabetes… and even cancer. All without risky prescription drugs or painful surgeries.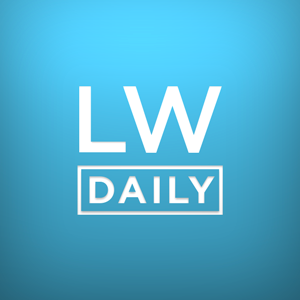 Dear Living Well Daily Reader, The message has been received loud and clear: "Fat is BAD!" Conventional medicine has been preaching the anti-fat message for decades now. We've been told we should avoid it… That eating "too much" fat will make US fat… And that fat on our bodies triggers disease and death… Here's the...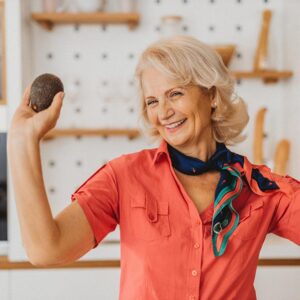 One day, we'll look back at our discovery of the nervous system in our guts in much the same way as other giant leaps in medicine like germ theory, vaccinations, and antibiotics. Knowing it exists and how important it is has changed EVERYTHING. We now understand that the enteric nervous system, or our "second brain"...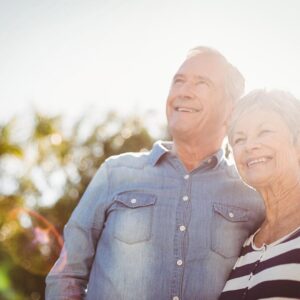 Dear Living Well Daily Reader, One thing no one ever thinks to warn you about a cancer diagnosis is the RUSH. While you're still trying to process the news that you have cancer, you're already asked to make decisions about your treatments. You're told there's no time to waste. And warned delays could lead to...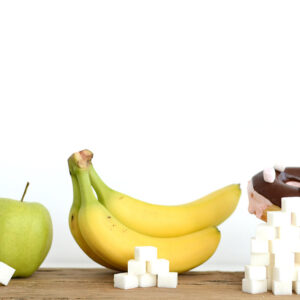 "I'm diabetic and I don't quite understand the differences in sugar. There's sugar you make cookies with but also fruits have sugar. Can I have fruits even though they have sugar too?" – Annette, from Helen, GA Hi Annette, For something that seems so simple, sugar sure gets complicated very quickly. That table sugar you...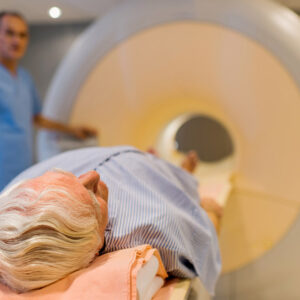 I'm not going to pull any punches here. Getting a prostate cancer diagnosis is downright terrifying. And that's especially true because for YEARS there weren't any remarkable advancements in the treatments for this cancer. Watchful waiting (active surveillance) was the best we could do for men with small tumors that didn't appear aggressive. And for...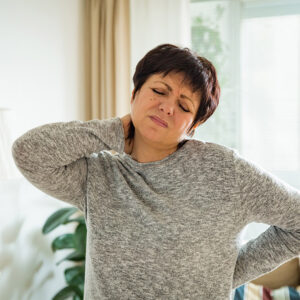 We've lived with COVID-19 for nearly three years now. That means we KNOW what it looks like, right? Wrong. The dominant COVID strain infecting people today doesn't look exactly like the one that infected people last year. The virus is constantly changing. And so are the symptoms when you catch it. Different COVID strains appear...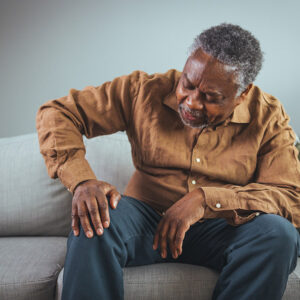 My excellent editor told me the other day that she gave in and took some naproxen for her psoriatic arthritis pain. And she's not alone. Occasionally even people who are passionate about natural medicine turn to over-the-counter or prescription drugs for pain relief. After all, joint pain can be downright debilitating. But before you reach...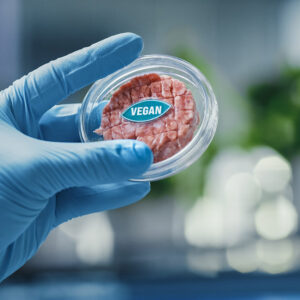 People ask me all the time what I think about meat substitutes. My reply is simple: "They're junk!" The labels claim that these fake meats are better for your health and the environment. But nothing could be further from the truth… If you're a regular Living Well Daily reader, you know I'm constantly warning you...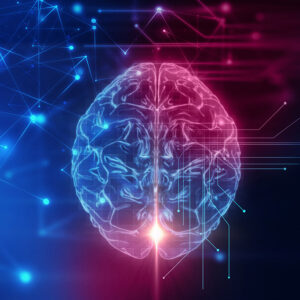 Ask a group of middle-aged people about their biggest fear, and they will almost universally say, "losing their minds." And I agree. The thought of my precious memories fading away is at the top of MY "no thanks" list. But just wanting your brain to be healthy isn't enough. You have to work at protecting...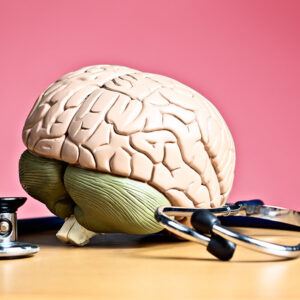 "What's your take on the drugs for Alzheimer's?" – Timothy, from Bel Air, MD Hi Timothy, Let me make it simple: They're junk. You've seen the breathless headlines, I'm sure. After all, they're almost impossible to ignore! They make exciting claims like "New breakthrough in Alzheimer's Treatment Is a Game Changer!" or "FINALLY an Alzheimer's...