Banish Fatigue Instantly
One of the first booths my colleague Nate Rifkin and I stopped at during the natural products expo we attended recently was for a product I am already quite familiar with. I saw their sign and immediately dragged Nate over to their stand. They gave us a sample, and I poured the sweet-tasting powder onto my tongue and washed it down with a swig of water. Within 15 minutes, I felt my sleepiness start to fade away and my body become more energized. D-ribose was at work.
Some sufferers of chronic fatigue, or even just the general fatigue that comes with aging or lack of sleep, will resort to anything just to get through the day — from endless cups of coffee or caffeine pills to sugary energy drinks and herbal stimulants. In my own personal battle with fatigue, I know I've tried many an energy product, and the ones that work typically come with jittery side effects or a crash that leaves me more tired than before.
D-ribose is different.
It's actually a type of simple sugar, but your body doesn't store it as fat, because it prefers to use it to make energy. It's different than other sugars, like glucose, because your body uses ribose to produce ATP, whereas other sugars are directly burned as fuel or stored as fat.
Your body naturally produces ribose, but not very efficiently. After prolonged exercise, as you age, or for those with chronic fatigue syndrome and fibromyalgia, ribose levels are especially low in the body.
That's where supplementing with ribose can be helpful.
In fact, it's been proven in human studies to reduce fatigue and improve heart function for those with heart disease, reduce muscle pain for fibromyalgia sufferers, and reduce muscle fatigue and soreness following exercise for healthy people. And it's amazing at helping people with chronic fatigue feel better.
In one study published in The Journal of Alternative and Complementary Medicine, researchers gave 41 patients with fibromyalgia/chronic fatigue 5 grams of ribose three times per day. They found that ribose supplementation significantly helped 66% of the patients, with an average 45% increase in energy levels[1]. Anyone who suffers from fatigue knows that that could be the difference between needing to take an afternoon nap and being able to get out for a daily walk, work in your garden, or take your grandkids to the park.
Dr. Jacob Teitelbaum, lead author of the study and a renowned expert on chronic fatigue syndrome and fibromyalgia treatment, highly recommends D-ribose to all sufferers of fatigue. If you experience daily fatigue, I urge you to check out his website at vitality101.com. I can also personally attest to the helpfulness of ribose, as I've used it for the past three years to help keep fatigue at bay. For me, it usually works within minutes, though best results are when you use it consistently every day.
Ribose has been shown to be safe in doses up to 20 grams per day, with the typical dose being 5 grams one-to three times per day. It's slightly sweet, so you can mix it with water or juice, add it to your morning smoothie, or just pour it directly on your tongue and follow with water (that's what I typically do). It also works well in coffee or tea if you want a bit of caffeine as well.
Living well daily,
Jasmine LeMaster
[1] Teitelbaum, Jacob et al. The Use of D-Ribose in Chronic Fatigue Syndrome and Fibromyalgia: A Pilot Study. The Journal of Alternative and Complementary Medicine. Vol 12, no 9. 2006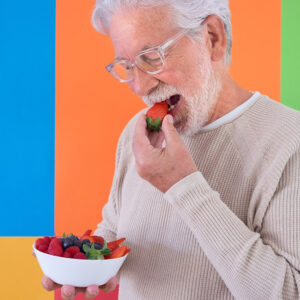 You can't turn on the T.V. or flip through a newspaper anymore without seeing a new drug breakthrough they claim will FINALLY rid humanity of our aging brain issues. These medicines hit the market promising miracles. But it typically isn't long before we start seeing their dark side. Meanwhile, a safe, natural remedy to boost...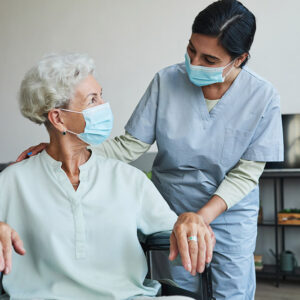 "We've unfortunately had to put my 90-year-old mother in a home. I'm so worried she's going to get sick (especially with COVID still around). Is there anything I can do to help protect her?" Sam from Prattville, AL Hi Sam, Your situation sounds familiar. My father is in a senior living center with about 300...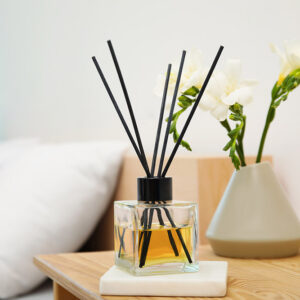 You have five primary senses: sight, hearing, taste, touch, and smell. (The sixth one doesn't count. Only your Aunt Mable claims that one.) But you've likely noticed that only your sight and hearing get tested when you visit the doctor. Your senses of taste, touch, and smell are almost entirely ignored. And ignoring one of...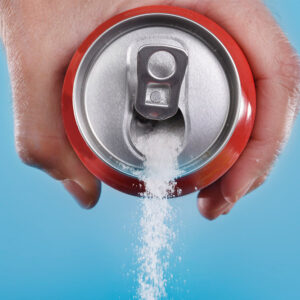 People often ask me what's the WORST thing for their health. Cigarettes, alcohol, and illegal drugs often pop to mind. But everyone KNOWS those things are bad. But there's in fact, a popular "harmless" daily habit that has HUGE health consequences. And it can be every bit as bad as a cigarette or booze habit....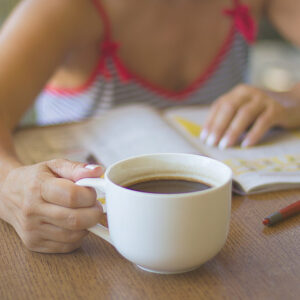 I have a foolproof plan for maintaining clear thinking and a steel-trap memory as you age. Ready to hear it? Stop plaques and tangles from building up in your brain. Unfortunately, it's the perfect example of "Easy to say, but not so easy to do." Or, it was until NOW. Because scientists have discovered a...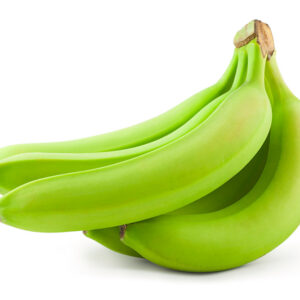 The science of aging is growing at breakneck speed. It seems like hardly a week passes when we don't learn something new. And now, one study in particular could upend everything we THINK we know about aging. Most importantly, it could unlock a way to "SLOW" it down…. And, incredibly, it may even help extend...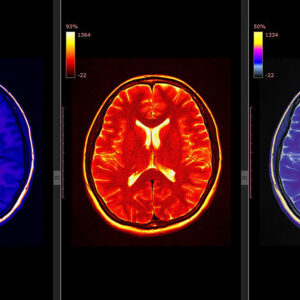 It's funny how an idea will ebb and flow. "You only use 10 percent of your brain." It's an idea I haven't heard in a long time. But it's getting a lot of play again lately. It has some serious staying power. But is it true? It might surprise you to learn this odd claim...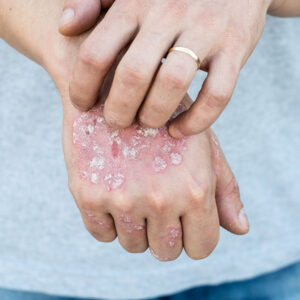 Folks with psoriasis never get a break. It's not just the dry air in the winter that can cause painful flare-ups. The hot air in the summer can trigger them too. Then, despite the heat, you're forced to wear more clothes to hide the embarrassing rash. But you may not have to suffer any longer....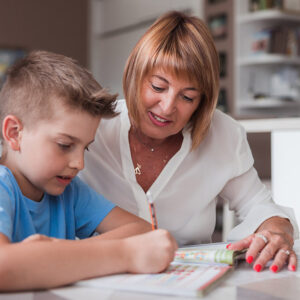 "I watch my grandson for a bit once he gets home from school. Can I do anything to prevent myself from getting the school kids germs?" Darlene from Fairhope, Alabama Hi Darlene, Kids pick up lots of different bugs at school. They're like little petri dishes. So, it can be difficult to avoid getting sick. But...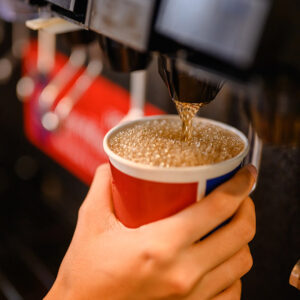 Let's be clear about one thing. Drug company execs will stop at NOTHING to line their pockets with MORE cash. And their influence on mainstream medicine is undeniable. So, I'm not surprised to see talk of a "prescribing gap" being tossed around in the wake of a new study. Researchers have issued a critical blood...