Best-Selling Diabetes Drug Dropped by CVS
Discover why CVS is making an unexpected and unconventional change to their formulary
Find out how a new type of drug may slaughter Big Pharma's cash cows
Plus, the proven way to reverse diabetes naturally without expensive pills and painful injections.
Dear Reader,
"But I've been taking this for years! Why can't I still get it? And what is this replacement? A bio-what?!"
If you have diabetes, this could be what you're saying at the pharmacy in the coming year.
Last week, CVS announced it will drop the insulin drug Lantus from its list of insurance-reimbursed medications — making this the biggest commercial product ever cut from a formulary.
This means if you're one of the hundreds of thousands of people taking Lantus and getting your prescriptions from CVS, you'll either be forced to take a new drug, find a new pharmacy or perhaps pay full price.
While this change seems a bit unconventional considering that Lantus is one of the best-selling drugs of all time, CVS has a reason for making the switch — money.
And it might be your reason for switching as well.

Making the Switch
CVS, the largest chain of drug stores in the U.S., has chosen to replace Lantus with Eli Lilly's biosimilar Basaglar.
Lantus, whose patent expired last year, is a high-priced type of drug called a biologic. Biologic drugs are made from living organisms, rather than the chemical compounds found in traditional drugs. But since its patent is up, it can be replaced with a biosimilar drug.
Basaglar and other biosimilar drugs are cheaper copies of protein-based biologics. In other words, biosimilars are the generic equivalent versions of high-priced, patent-protected biologics.
To be clear, biosimilars aren't exact copies of biologic drugs. Yet biosimilar replacements have shown to be equivalent to patent-protected biologics in terms of efficacy and side effects.
The big appeal of biosimilar drugs for CVS and other pharmacies is cost. Biosimilars cost 15–30 percent less than their branded counterparts. Even though these discounts are a far cry from the 50–80 percent savings seen with traditional generics, it's enough to get insurance providers' attention. This switch will undoubtedly cut costs for insurers and perhaps customers.
CVS's decision to adopt Basaglar came out as a new study from Johns Hopkins University and Brigham and Women's Hospital found that biosimilars had similar treatment effects as biologics on rheumatoid arthritis and inflammatory bowel disease.
Biosimilar drugs have been used in Europe for decades with no reported health problems. While the U.S. has stricter reporting and approval processes for drugs than Europe, this is still a good indicator of the safety and efficacy of biosimilar drugs.
Troyen Brennan, CVS's chief health officer and a physician, reports that this formulary change shouldn't be controversial as the company has reviewed the drug's efficacy with a panel of experts. Though, if a customer has a problem with taking a biosimilar, they should seek a "formulary exception." If approved, the requested drug should be covered in full by CVS. If not, you may end up paying full price.
Even with this anecdotal evidence and the promise of reduced drug costs, there is one group that has an issue with biosimilar drugs…
You guessed it — Big Pharma.

Biosimilar Drugs Don't Make Similar Profits
The introduction of biosimilar drugs to the market means less profits for some pharmaceutical companies.
Since CVS is the second-largest pharmacy benefit manager and the first to adopt a biosimilar drug over a biologic here in the U.S., there's a good chance other groups will follow.
If this happens, it could threaten drugmakers' biggest cash cows.
In fact, Express Scripts, the only pharmacy benefit manager larger than CVS, reports that if biosimilars are created for the 11 leading drugs in the U.S., it would save the country over $250 billion during the next decade.
The good news is, there's a proven way to fight diabetes that doesn't require a trip to the pharmacy and doesn't cost you a dime. It's all outlined in your free copy of Daniel's Diabetic Miracle, which you received when you became a subscribe to Brad Lemley's Natural Health Solutions.
Inside this report, you'll discover the one simple way to rid yourself of the complications of diabetes and live a life free from the painful injections, expensive pills and irritating blood tests that so often come along with diabetes.
Here are some of the amazing health results Natural Health Solutions readers have experienced using Daniel's Diabetic Miracle:
I've been following your dietary guidelines and have lost weight, lowered my blood sugar, And best of all, been able to get off my diabetic medicine! – Ruth R.
Over the last month, I have lost 26 pounds. I'm off all my diabetes medications. And my blood sugar appears to be well under control. -K.M.
If you're not a subscriber to Brad Lemley's Natural Health Solutions and would like to get access to this groundbreaking report, click here.
Live well,

Natalie Moore
Managing editor, Living Well Daily
---
Sources
[1] Biologic drugmakers use patents, suits to thwart generic competition
[2] CVS drops Sanofi's diabetes drugs for biosimilars
[3] Bioequivalence of Biosimilar Tumor Necrosis Factor-α Inhibitors Compared With Their Reference Biologics: A Systematic Review
[4] 'Audacious' CVS formulary drops key meds from Sanofi, Medivation and Novartis. Yours could be next
[5] 'Biosimilar' drugs could save patients, USA billions
[6] FDA approves Adlyxin to treat type 2 diabetes

Written By Natalie Moore
Natalie Moore is a dedicated health researcher with a passion for finding healthy, natural, and science-based solutions. After a decade of direct healthcare experience in western and natural medicine, she was involved in public health research before joining Living Well Daily.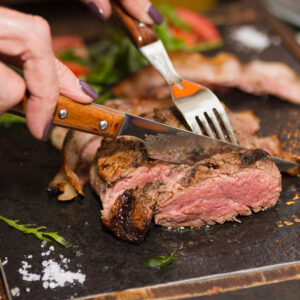 If you're old enough, you're ALSO lucky enough to recall a time when red meat wasn't considered the enemy. Up until the mid to late 1950s, it was understood that red meat wasn't JUST mouthwateringly delicious…  it was ALSO a valuable source of nutrition. And saturated fat wasn't the bogeyman it was suddenly being portrayed...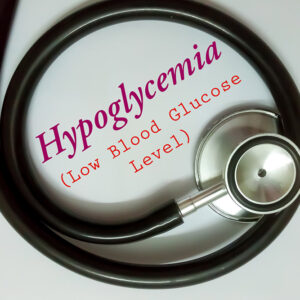 "Everyone talks about high blood sugar. What are tricks for low blood sugar?" – Tom Hi Tom, A common cause of low blood sugar (hypoglycemia) is taking too much insulin or another glucose-lowering drug. These drugs reduce blood sugar, but they can cause it to drop TOO low depending on… when you eat, how many...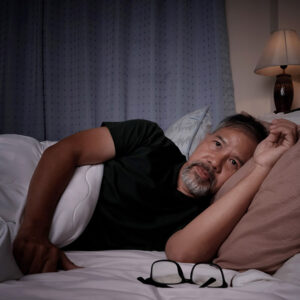 We tend to take sleep for granted. Well, until we're no longer getting ENOUGH of it, that is. It's not unusual to start having sleep issues as we age. In fact, it's SO common that folks often chalk it up to "getting older" and they ignore it. But that's dangerous. And not just because you...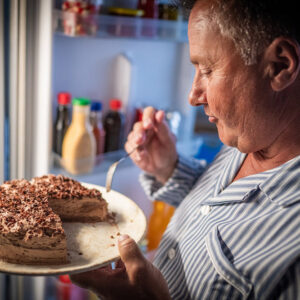 Seasons EATINGS! It's a few weeks into the holiday season, and I ALREADY feel as stuffed as a Christmas Turkey. And I don't know about you… but all the rich food has MY tummy giving me a bit of trouble. Anyone can get indigestion from time to time, of course. But if there's no known...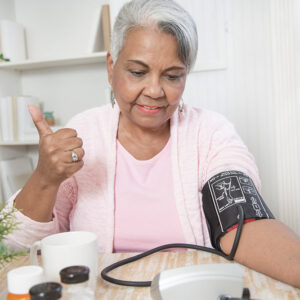 A staggering 40 percent of the world's population has high blood pressure. And all of those folks are at a significantly higher risk for developing related conditions, including heart disease, stroke, and kidney failure. Doctors typically treat high blood pressure with drugs. But these meds have some disturbing side effects. So, if they can be...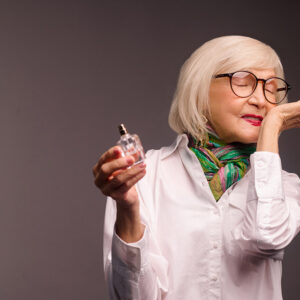 Maybe it's the midafternoon slump when your mind starts to wander… Or perhaps it's that fuzzy-headed feeling you get when burning the midnight oil. Whatever the cause, your brain power is fading fast. If you're like many folks (including me), that's when you head to the coffee machine. But caffeine isn't the only way to...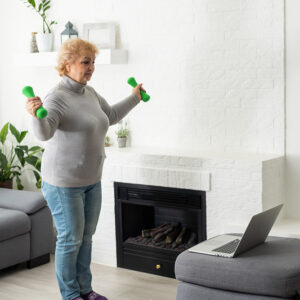 Sitting is DEADLY. Yes, I know that sounds extreme. But it's also true. Sitting for long periods forces your body into a position that isn't natural. Do it too long, and it harms your health. Too much sitting reduces circulation, weakens bones, tightens muscles, triggers blood sugar issues, and, ultimately, SHORTENS your life. And you…...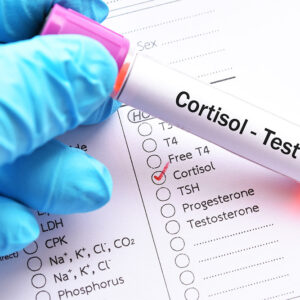 Wait… the holidays are supposed to be relaxing, right? So, why is it they often feel anything BUT? From now until New Years can feel like a footrace you're about to lose. Now that we've made it through Thanksgiving, Black Friday, and Cyber Monday the pressure is REALLY on. And all that stress doesn't just...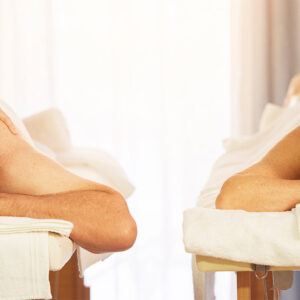 "What's your take on massages? Acupuncture? Are they worth the hype? I can't imagine they'd do that much for your health." – Pete As with many things, massage and acupuncture ARE effective when used for the right conditions. Massage therapy has many proven health benefits, including… lowering stress, relieving muscle pain and tension, improving circulation,...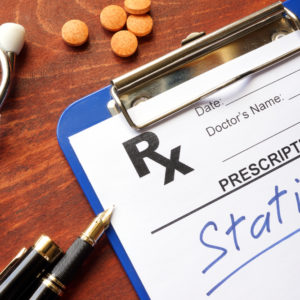 Statins are the MOST commonly prescribed drug in the United States. They're taken by MILLIONS to lower cholesterol and prevent heart attack and stroke. But a new study published in the British Medical Journal links these drugs to elevated blood sugars and a raised diabetes risk again. That's right… AGAIN! Because the Food and Drug...