Broccoli Deep-Fried in Chocolate Sauce
If you're a fan of the hit TV show Seinfeld, you might remember an episode where a chicken restaurant opens right next to Jerry's apartment and Kramer becomes addicted to their meals.
While there, Jerry spots Newman picking up a "Family Feast" of chicken. The assistant manager hands him a cup of steamed broccoli. Sensing something's awry, Jerry grabs his arm.
"Broccoli? Newman, you wouldn't eat broccoli if it was deep fried in chocolate sauce."
Trying to hide the fact that he's smuggling some of the food for Kramer, Newman attempts a lie: "I love… broccoli, it's… good for you."
"Really? Then maybe you'd like to have a piece."
"Gladly!" Newman pops a broccoli floret into his mouth and begins chewing, steeling himself against the taste that revolts him so much.
Within seconds, his willpower evaporates, and he spits/coughs the half-eaten vegetable onto the floor, cursing it: "VILE WEED!"
As funny as this scene was, Newman's reaction wasn't too different from the average person's, especially as a youngster.
It seems like we've been trained from birth to despise vegetables. They're relatively flavorless and often poorly cooked. Which is too bad, because veggies can be among the greatest assets for your health. Broccoli alone is rich in vitamin C (more than an orange!) and vitamin K.
But just in case your tastes are still similar to Newman's, I've got good news about saturated fat (the form of fat castigated by the government for decades, even though recent studies have shown there's no conclusive evidence it's unhealthy for your heart… and in fact, there was no decent evidence to begin with… which just goes to show how disgustingly incompetent, corrupt, and vindictive the power-hungry, malevolent government is and h-… well, anyway…)
The good news is you can use saturated fat to "spice up" an otherwise dreary pile of vegetables like broccoli. Same with salt. Natural salt is healthy too (which you'd never hear from our corrupt, incompetent government, yada, yada, same deal… )
How can these forbidden ingredients help you wolf down veggies? Whenever you're hankering for a midday snack, heat up a cup of broccoli. Then smother some grass-fed butter and salt on top… and enjoy.
Unlike Newman, you won't have to scream out for an emergency shot of "honey mustard!" afterward to wash the taste out.
Have a good weekend. For the next couple days, it's "serenity now."
Nate Rifkin
Underground Health Researcher

Written By Nate Rifkin
Nate Rifkin is an obsessed health and mind-power researcher and author. To hear more from Nate, sign up to receive Living Well Daily for free, here.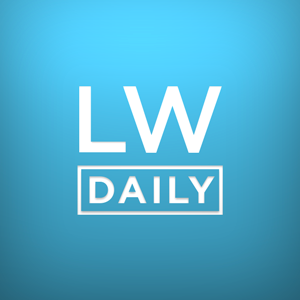 If you're like most of my patients, you've probably struggled with your weight as you age. And it can be DOWNRIGHT FRUSTRATING. You work out like crazy… you starve yourself… and the scale NEVER seems to budge. Well, those days could be behind you. Because there's a way to lose weight up to FOUR TIMES faster… It's...
If you're a woman over the age of 50, chances are you've struggled with "the change". The hot flashes… headaches… and mood swings are enough to drive anyone crazy. And according to new research, the mainstream can take things from bad to WORSE. That's because their #1 menopause "cure" can put you on the fast...
If you're anything like my diabetic patients, you would probably do just about anything NOT to have blood sugar problems. But the mainstream's risky drugs… painful injections… and restrictive diet WON'T help you. You see, these "treatments" just treat your symptoms. They DON'T actually REVERSE the disease. Fortunately, there's a powerful "maidenhair" tree that strikes...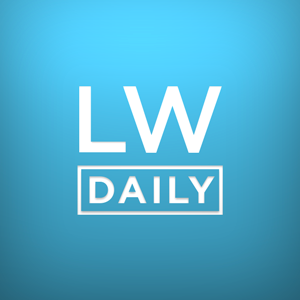 If you've got heart problems, you already know how important it is to get your triglyceride levels in check. And with good reason, high levels of these blood fats can send your risk of heart attack and stroke through the roof. But the mainstream has NOTHING to offer you but risk drugs and Navy SEAL...
If you have cancer, you'd probably do just about anything not to. But the mainstream won't help you. Instead, they'll put you through sickening chemo… and scorching radiation. And the worst part? You'll probably STILL have cancer. Fortunately, it doesn't have to be this way any longer. Researchers have found that following a certain" fatty"...
If you've had a heart attack, you already know how important it is to avoid having a second one. And your mainstream doc doesn't make that easy. They'll tell you to eat better… exercise… and take risky statins. But what they don't tell you is that a heart attack causes massive damage to your heart....
If you've got diabetes, your mainstream doc is full of bad advice. And this is especially true when it comes to your diet. They'll tell you to ditch the fat… and load up on complex carbs and swear it will make your blood sugar nosedive. Well, I'm here to tell you these ideas are BOGUS....
If you suffer from inflammatory bowel disease (IBD), you already know how miserable it is. The chronic stomach pain… indigestion… and endless trips to the bathroom can really interrupt your life. And mainstream treatments can make these symptoms go from bad to WORSE. But you don't need to take risky drugs to get IBD relief....
When it comes to your heart health, it seems like you NEVER get a second chance. That whatever you've done to your ticker in the past… you'll have to pay for in future. But I'm here to tell you that's a bunch of NONSENSE! Because my colleague, Dr. Glenn Rothfeld, M.D, has discovered a unique...
When it comes to who gets heart disease… and who doesn't… your mainstream doc will blame the same old things. Cholesterol… diet… and mostly your bad genes. But according to research, there's something else that can TRIGGER this deadly disease. And it could be affecting your health right now. Here's how to stay safe. If...