Ditch Inflammation with POWERFUL "Light Fix"
Dear Living Well Daily Reader,
Inflammation gets a bad rap.
Commercials try to sell us the latest pills and potions to fight it. And drug-store shelves are lined with products designed to target it.
We're told to wipe out inflammation at all costs because it's bad for your body.
But that's not entirely true.
In fact, short-term inflammation is an essential tool for your continued good health. (More on this in just a moment.)
It's long-term or chronic inflammation that you want to avoid. It wreaks havoc on your body, damaging cells, tissues, and organs.
Many doctors will insist that this type of inflammation is a normal part of aging that you can't do anything about. Don't buy that nonsense.
There are various safe and easy ways to REDUCE inflammation in your body, such as quitting smoking or ditching processed sugar. But research just revealed one of the easiest inflammation-soothing moves you can make is also one of the most effective.
When you have an injury or develop an infection, your body reacts with short-term or acute inflammation. It triggers white blood cells to rush to the scene to help protect your body from invaders.
This process raises blood flow to the area, ultimately promoting healing. On the other hand, chronic inflammation isn't such a welcome visitor.
If you were going to pick a single trigger for almost every modern disease we face today, chronic inflammation would be a good candidate.
After all, type 2 diabetes, heart disease, autoimmune diseases, Alzheimer's disease, and cancer can all be traced back to this type of inflammation.
Chronic inflammation can be caused by a variety of things:
Autoimmune conditions such as rheumatoid arthritis, lupus, and psoriatic arthritis
Exposure to pollution, chemicals, and toxins
Smoking, a diet full of refined sugars, obesity, stress, sleep issues, and dropping hormone levels
Untreated acute inflammation
But now, new research published in the International Journal of Epidemiology has revealed a powerful drug-free solution that can help us fight back against this killer.
It turns out our old friend vitamin D can help lower inflammation.
A molecule called C-reactive protein (CRP) is used to measure inflammation. Researchers used a high-powered computer to compare vitamin D levels and CRP in 294,970 people in the new study.
The team found a direct link between low vitamin D and high inflammation levels.
Getting enough vitamin D is vital. D not only helps with inflammation but also supports better health from head to toe, including boosting bone, muscle, and skin health and better blood sugar, heart, brain, and immune health.
The good news is getting enough vitamin D isn't difficult.
Assess your vitamin D status. Start at your doctor's office with a blood test to check your levels. Keep in mind most of us have sagging levels after a long winter, and our highest numbers show up during the summer months.
Get enough sun. Vitamin D is produced in your body when sunlight hits your skin. The key is to get enough without overdoing it. I believe most of us need far more than the 15 minutes of sun exposure a day you often hear recommended. Just make sure to not burn your skin.
Consider supplements. We can get a lot of our necessary nutrients from our diet. But many of us fall short in vitamin D. So taking a daily vitamin D supplement is a good idea, especially in winter.
P.S. Beware of these 6 Conditions that STEAL your vitamin D.
Source: "Vitamin D deficiency and C-reactive protein: a bidirectional Mendelian randomization study," International Journal of Epidemiology, 2022;, dyac087

Written By Dr. Scott Olson, ND
Nearly 25 years ago, failed mainstream medical treatments left Dr. Olson in constant pain – and his health in ruins. And that's when he did something REVOLUTIONARY. He began his career in medicine – and dedicated his life to uncovering the true, underlying causes of disease.
Through his innovative medical practices in Tennessee and Colorado, Dr. Olson has helped cure countless seniors from across America of arthritis… heart disease… diabetes… and even cancer. All without risky prescription drugs or painful surgeries.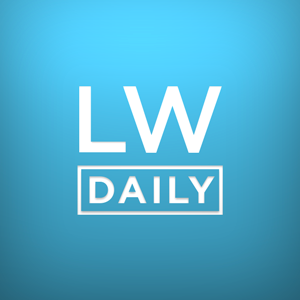 Dear Living Well Daily Reader, The message has been received loud and clear: "Fat is BAD!" Conventional medicine has been preaching the anti-fat message for decades now. We've been told we should avoid it… That eating "too much" fat will make US fat… And that fat on our bodies triggers disease and death… Here's the...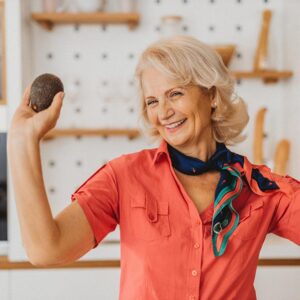 One day, we'll look back at our discovery of the nervous system in our guts in much the same way as other giant leaps in medicine like germ theory, vaccinations, and antibiotics. Knowing it exists and how important it is has changed EVERYTHING. We now understand that the enteric nervous system, or our "second brain"...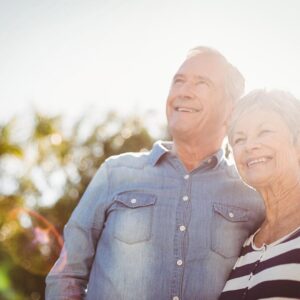 Dear Living Well Daily Reader, One thing no one ever thinks to warn you about a cancer diagnosis is the RUSH. While you're still trying to process the news that you have cancer, you're already asked to make decisions about your treatments. You're told there's no time to waste. And warned delays could lead to...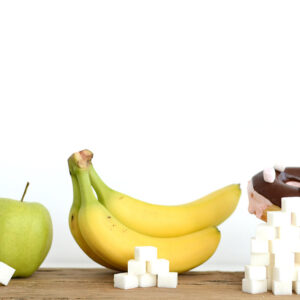 "I'm diabetic and I don't quite understand the differences in sugar. There's sugar you make cookies with but also fruits have sugar. Can I have fruits even though they have sugar too?" – Annette, from Helen, GA Hi Annette, For something that seems so simple, sugar sure gets complicated very quickly. That table sugar you...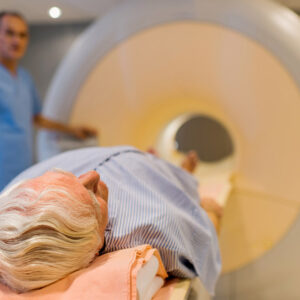 I'm not going to pull any punches here. Getting a prostate cancer diagnosis is downright terrifying. And that's especially true because for YEARS there weren't any remarkable advancements in the treatments for this cancer. Watchful waiting (active surveillance) was the best we could do for men with small tumors that didn't appear aggressive. And for...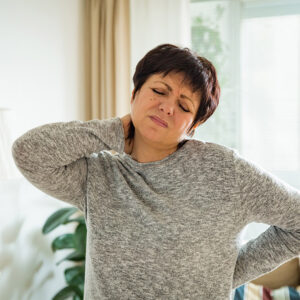 We've lived with COVID-19 for nearly three years now. That means we KNOW what it looks like, right? Wrong. The dominant COVID strain infecting people today doesn't look exactly like the one that infected people last year. The virus is constantly changing. And so are the symptoms when you catch it. Different COVID strains appear...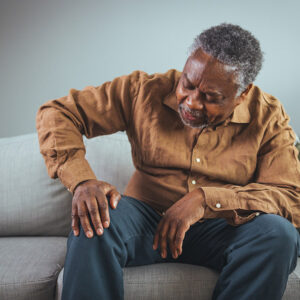 My excellent editor told me the other day that she gave in and took some naproxen for her psoriatic arthritis pain. And she's not alone. Occasionally even people who are passionate about natural medicine turn to over-the-counter or prescription drugs for pain relief. After all, joint pain can be downright debilitating. But before you reach...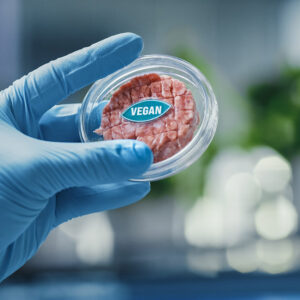 People ask me all the time what I think about meat substitutes. My reply is simple: "They're junk!" The labels claim that these fake meats are better for your health and the environment. But nothing could be further from the truth… If you're a regular Living Well Daily reader, you know I'm constantly warning you...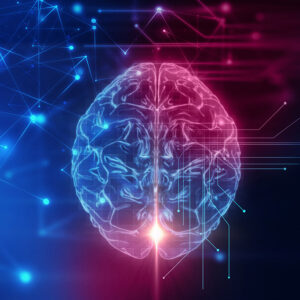 Ask a group of middle-aged people about their biggest fear, and they will almost universally say, "losing their minds." And I agree. The thought of my precious memories fading away is at the top of MY "no thanks" list. But just wanting your brain to be healthy isn't enough. You have to work at protecting...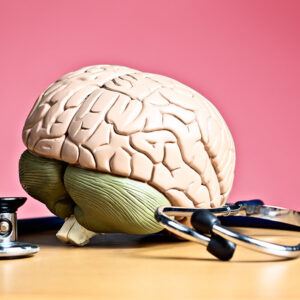 "What's your take on the drugs for Alzheimer's?" – Timothy, from Bel Air, MD Hi Timothy, Let me make it simple: They're junk. You've seen the breathless headlines, I'm sure. After all, they're almost impossible to ignore! They make exciting claims like "New breakthrough in Alzheimer's Treatment Is a Game Changer!" or "FINALLY an Alzheimer's...