Former Big Pharma CEO Martin Shkreli Pleads the Fifth When Questioned About Drug Gouging
Almost 60 percent of Americans have to live in fear of losing their health or their lifestyle
"Pharma Bro" finally shuts up, but only while in court
 Easy tips to keep your money out of Big Pharma's pockets.
Dear Reader,
Prescription drug price gouging isn't an uncommon theme in the American health care system.
Chances are you have had firsthand experience. Like when you open a hospital bill and see a $30 charge for Tylenol. Or when you get to the pharmacy and find out your allergy medication is 250 bucks.
It's one of the worst feelings — you're trapped. Trapped between having a possible health improvement and paying your bills or enjoying a more comfortable lifestyle.
It's terrifying to know that your health and financial well-being depend on the arbitrary decisions of drugmakers.
And while prescription drugs may not always be the healthiest or most natural choice, there are times in life when they are the only choice — making you the victim of Big Pharma's greed.
With almost 60 percent of Americans using prescription drugs, it's no wonder Big Pharma is only getting bigger. 1
Recently, the American public has been raising more questions about Big Pharma pricing and their despicable practices.
In fact, just last Thursday, the House Committee on Oversight and Government Reform had a face-off with "Pharma Bro" Martin Shkreli about his recent price gouging. But it was just that — a face-off, from Shkreli at least.
Let's take a look at what Shkreli was up too while he was in the House last week.

Poster Villain
You may remember Martin Shkreli from his unfathomable actions last year when he upped the price of an HIV medication, Daraprim, 50-fold.2
Shkreli had big plans for this price hike even before he had acquired the drug. He even sent emails out to his company, Turing Pharmaceuticals, boasting, "$1 billion, here we come" while still in the process of getting the rights to the drug.3
He refused to speak to members of Congress when they asked him several questions about his nefarious decision to drive up the price of Daraprim from $13.50 a pill to $750 a pill back in September.
In fact, some members asked him direct questions about the Daraprim scandal.
For instance, committee Chairman Jason Chaffetz questioned Shkreli about what he would say to an HIV-positive pregnant woman in need of Daraprim but unable pay for it. Shkreli invoked the Fifth Amendment.
As several other members of Congress attempted to get a response from Shkreli, he maintained his typically arrogant air and proceeded to smirk and roll his eyes throughout questioning.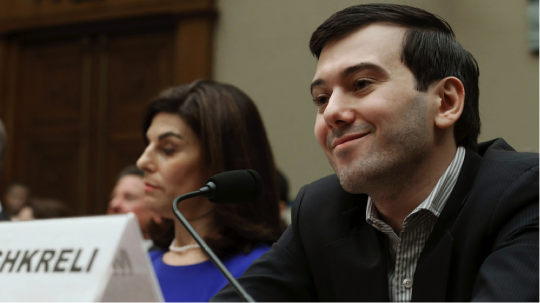 Martin Shkreli smiling while before the House.
Photo Credit: Mark Wilson, Ghetty Images
At one point, Shkreli looked as though he were about to burst into laughter as lawmakers discussed the victims of Turing Pharmaceuticals and his personal greed.
His snide laughter and facial expression evoked Maryland ranking Democrat Rep. Elijah Cummings into furiously bellowing, "It's not funny, Mr. Shkreli. People are dying. And they're getting sicker and sick."2
Shkreli's antics continued outside of the courtroom. He later used social media platform Twitter to reveal his feelings about Congress: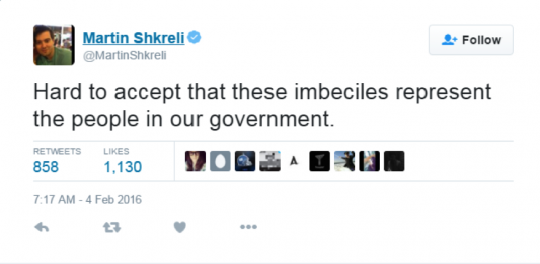 Photo Credit: Twitter
While Shkreli's statement about the government isn't a far cry from the truth in most instances, it's his blatant greed and disrespect for the consumer that makes him such a scoundrel.
Valeant Pharmaceuticals is another member of the Big Pharma club that has recently come under scrutiny due it its drastic price increases for two cardiac drugs. And these weren't minor inflation adjustments. The prices increased by 212 percent and 525 percent.4
When questioned by the House, Valeant interim CEO Howard Schiller had this to say in a prepared statement:
While, like most other pharmaceutical companies, we will from time to time raise prices, I expect those price increases to be within industry norms and much more modest than the ones that drew this committee's legitimate concern.
Schiller went on to tell the committee, "Where we've made mistakes, we're listening and we're changing."3
While it's pretty obvious the government is making examples of these two poster villains, Valeant and Turing are certainly not alone in the price gouging of American health care.
Many other pharmaceutical companies are making a killing too. Actually, Merck netted $11.9 billion last year. It seems reasonable to assume they made some of that fortune through the increased costs of prescription drugs.5
But you don't have to bow down to Big Pharma. There are a few ways to keep people like Martin Shkreli from untying your purse strings.
One way to do this is to take an inventory of your current meds. If you are taking more than one med to treat the same disease or symptom, ask your doctor if that is necessary.
Also, you can look for a natural alternative. There are natural solutions to lots of common ailments for which we take prescriptions. Do your research about your condition and ask your doctor if the natural options you find are a good match for you.
If you have any medicine cost-cutting tips, please share! nmoore@lfb.org
Live well,

Natalie Moore
Managing editor, Living Well Daily
---
Sources
[1] Nearly 60 percent of Americans — the highest ever — are taking prescription drugs
[2] 'Pharma Bro' Shkreli Invokes the Fifth Before Congress
[3] Former Pharma Big Martin Shkreli Boasted '$1 Bn Here We Come,' Documents Say
[4] Valeant, Turing Slammed as Shkreli Calls Congress 'Imbeciles'
[5] 2015 ranking of the global top 10 biotech and pharmaceutical companies based on net income (in billion U.S. dollars)

Written By Natalie Moore
Natalie Moore is a dedicated health researcher with a passion for finding healthy, natural, and science-based solutions. After a decade of direct healthcare experience in western and natural medicine, she was involved in public health research before joining Living Well Daily.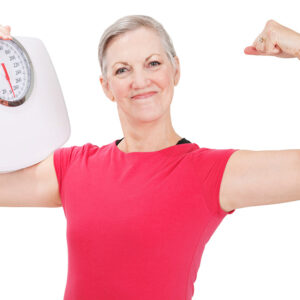 Dear Living Well Daily Reader, There's more weight-loss advice out there than there are stars in the sky. Much of it's complicated, strenuous, or downright impossible to follow. With the promise of slimming down, people push everything from extreme exercise to gross drinks you must hold your nose to gulp down. But the MOST common...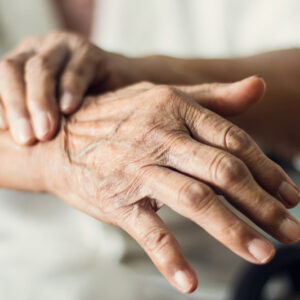 Diabetes is HARD on seniors. Sure, younger people can also develop diabetes-linked kidney disease, heart disease, or even brain problems. But when you mix high blood sugar with advanced age, all those conditions tend to progress faster and become more severe. Case in point: peripheral neuropathy. Peripheral neuropathy occurs when blood sugar levels rise and...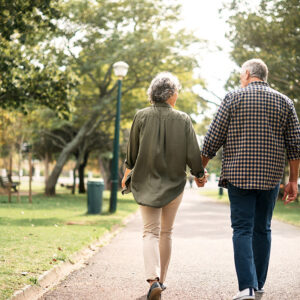 We live in a fast-paced society. And we're expected to keep the pedal to the metal at work and fill the little leisure time we allow ourselves with as many activities as possible… We demand a 24/7 news cycle, instant updates on our phones, and lightning-fast internet speeds… In a culture where most people judge...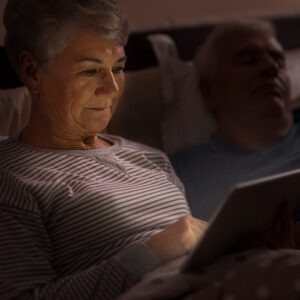 I'm a sleep evangelist. Because getting quality sleep is CRITICAL for good health. You simply can't have one without the other. In fact, regularly missing out on a good night's sleep raises your risks for heart issues, mood disorders, weight gain, blood sugar irregularities, and brain problems. Bur new research raises a red flag about...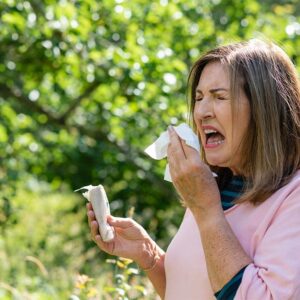 "My allergies have been so terrible the last few weeks and my allergy medicine isn't really doing anything. What can I do?" – Darlene from Chesapeake, Virginia Hi Darlene, There are two steps I typically recommend to tackle troublesome allergies. The first is to focus on nutrients. Begin by getting enough magnesium, folic acid, and carotenoids...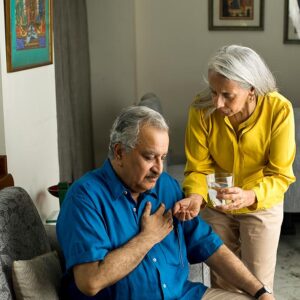 Type the word "Zantac" into any search engine, and the first thing likely to come up is "Zantac lawsuit." And the reason WHY people are suing the drug's maker, GlaxoSmithKline (GSK), is a twisted tale that'll turn your stomach… The drug company allegedly took a page straight out of big tobacco's playbook. And as a...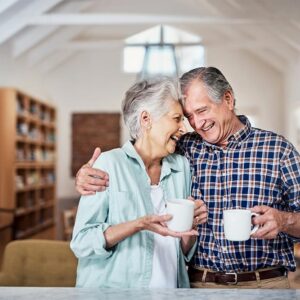 I love coffee. I roast my own beans. I have a fancy coffee maker. The WHOLE nine yards. Of course, I love the bright, bitter punch of flavor I get in every sip. And there's nothing like the jump-start coffee gives my brain in the morning. But I also know that coffee has bunches of...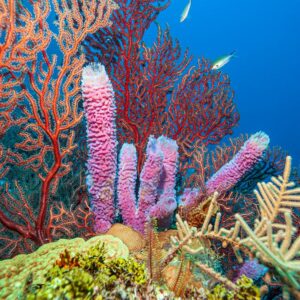 Cancer treatments essentially come in two "flavors." There are the sickening meds that poison the cancerous cells (and sometimes the healthy ones, too), like chemotherapy. Or there are the physical "slash and burn" options such as surgery and radiation. There are times that either or both might be necessary. But let's face it, cancer treatments...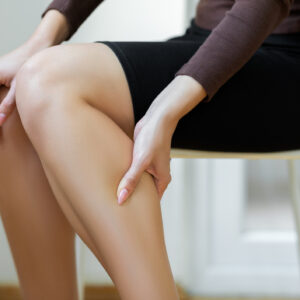 Venous thromboembolism is what I call an "orphan condition." The chances are high that you've never even heard of it before. But we should discuss it more often because it's underdiagnosed, SERIOUS, and preventable. A (VTE) happens when a blood clot forms in a vein. When that clot is in a DEEP vein (usually in...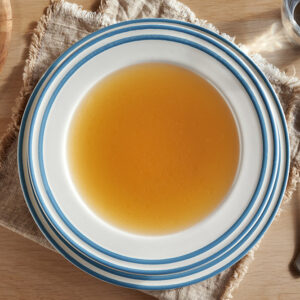 Bone broth has popped up on grocery store shelves nationwide in the last few years. And I couldn't be happier about it! I love to drink bone broth. But I used to have to make my own "liquid gold." And to be honest… it's time-consuming. Now, you can pop down to your local supermarket and...