Grow Your This Cholesterol Crusher in Your Kitchen
Dear Living Well Daily Reader,
If you have high cholesterol, then you already know you should be eating more leafy greens.
And with good reason. These tasty veggies are chock-full of heart healthy vitamins, minerals and fiber.
But let's face it — they can be tough, bitter and easily dismissed from your dinner plate.
Fortunately, you can get all of the heart benefits of leafy greens in a tender, tasty and convenient new way.
And believe it or not, you can grow it year-round — no matter where you live.
This leafy-green miracle is microgreens. These are the tiny, tender, immature versions of lettuces, cabbages and herbs that require only a week or two of growth before they're ready to hit your plate.
Microgreens have been hot on the foodie scene for a bit, but according to a new study, they also have a place in a heart-healthy diet.
For this study, researchers divided 60 obese mice into groups by different diets — some on a low-fat diet or high-fat diet and with or without additional mature red cabbage or red cabbage microgreens.
At the end of the study, the scientists found that both the microgreens and mature cabbage lowered levels of liver cholesterol and reduced weight gain.
However, the research found that the microgreens contained more cholesterol-lowering compound than the mature cabbage and lowered dangerous LDL ("bad") cholesterol and triglyceride levels in the mice. This finding is significant since elevated LDL cholesterol levels can lead to heart issues like heart attack and stroke.
To grow your own microgreens, all you need is an old plastic prepackaged-salad container, soil, seeds, water and a sunny spot in your home.
Simply add 2–3 inches of potting soil to the bottom of the container, gently plant organic green mix seeds, water and set in a sunny windowsill. You'll have fresh, cholesterol-fighting microgreens in three– seven days.
Live well,
Natalie Moore
Managing editor, Living Well Daily
Ed. Note: Please send your feedback: nmoore@lfb.org – and click here to like us on Facebook.
---
Sources
[1] Red cabbage microgreens lower 'bad' cholesterol in animal study

Written By Natalie Moore
Natalie Moore is a dedicated health researcher with a passion for finding healthy, natural, and science-based solutions. After a decade of direct healthcare experience in western and natural medicine, she was involved in public health research before joining Living Well Daily.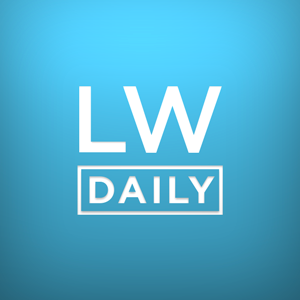 We all want to live long, healthy lives.   But most of what you read about anti-aging is TOTAL BULL.   Everyone out there has a magic cream or miracle pill that will allegedly stop the hands of time.  And some of them might actually give you results in the short-term.   But if you want REAL results, there's...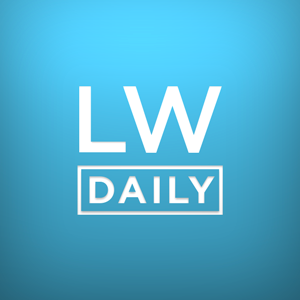 Your mainstream doc talks a lot about how important your heart is. And he probably suggests expensive scans, blood work and other tests to make sure your heart is healthy. The only problem is… they DON'T WORK. It's almost impossible to know if your heart is in good shape. Case in point? My father-in-law died...
If you didn't already know that the American health system is the pits, a new study just confirmed it. In a new ranking put out by Commonwealth Fund, the United States hit the bottom of the list for health care quality in developed countries. This fills me with rage. We should have the best and...
It seems to happen more and more as you age. The newspapers are piling up on the sidewalk… your sink is full of dishes… and you haven't cooked a real meal in weeks. You simply don't have the energy you need to get anything done. And when your energy levels are this low, t's easy...
When you get diabetes… or cancer… or any other chronic disease, your mainstream doc will point a finger at all sorts of things. They'll blame your diet… your age… and even your genes. What they'll never point a finger at is the one thing that determines who gets sick… and who doesn't. But I will....
Be honest: when was the last time you felt sharp, strong, and full of energy… Or made it through the day without reaching for a coffee or an energy drink? If it's too long ago to remember, I have good news for you. My colleague, Dr. Richard Gerhauser, has just created a revolutionary 3-in-1 formula...
Dear Living Well Daily Reader, For most of us, nothing is more terrifying than being diagnosed with Alzheimer's. And it's not just because this devastating disease can make you lose your memories. It' can also strip you of your INDEPENDENCE. Fortunately, there are a few ways to catch Alzheimer's before it steals your future. And...
Dear Living Well Daily Reader, For years, the mainstream has been telling you the same old lies about how long you're going to live. They'll tell you it's all about your genes… your diet… and even what you ate as a kid. Even worse, they'll hand you a bag full of expensive, risky pills that...
Dear Living Well Daily Reader, A recent survey quizzed men and asked them about their prostate cancer risk. When asked what the most common signs of prostate cancer were… most men had no clue. Why? They are afraid of telling the doctor about anything to do with their prostate because they don't want to be...
Talk to your mainstream doc about your Alzheimer's risk and they'll say something like: "You're going to get Alzheimer's or you're not. Nothing you can do about it." Well, I'm here to tell you that's nonsense. Because there are many ways to lower your risk of Alzheimer's. In fact, I'm going to show you a...