Here's Why You Can't Lower Your Blood Pressure
Dear Living Well Daily Reader,
Managing high blood pressure can be next to impossible sometimes.
You're constantly watching what you eat, exercising like crazy and popping risky blood pressure meds.
But if you're not getting enough of a certain mineral, you could be doing all of this hard work for nothing.
Because British researchers have discovered a simple mineral deficiency could be sending your blood pressure numbers sky-high.
But correcting it could be the secret to reaching your lowest blood pressure numbers in years.
There have been plenty of previous studies that show magnesium can lower blood pressure.
But this latest study is the first to show how not getting enough magnesium can make your blood pressure problem worse.
For the research, scientists looked at the dietary profiles of folks with and without high blood pressure.
As it turns outs, folks who ate the least amount of magnesium-rich foods were much more likely to have serious blood pressure problems.
And those who got the most magnesium had a much better chance of achieving perfect numbers.
Magnesium helps to relax your blood vessels, which is critical if you're battling hypertension.
But most older folks are getting just a fraction of the dietary magnesium they need to maintain a healthy heart.
Fortunately, it couldn't be easier to up your magnesium intake.
All you have to do is eat more delicious magnesium-rich foods like dark, leafy greens, nuts and fish.
Not a cook? Try a recipe from The Magnesium-Rich Cook, which is available for free by clicking here. It's that easy.
Additionally, other studies have shown that taking about 400 mg of magnesium a day in supplement form can help get your blood pressure down. You can get magnesium supplements from your local pharmacy or vitamin shop.
Live well,
Natalie Moore
Managing editor, Living Well Daily
Ed. Note: Please send your feedback: feedback@livingwelldaily.com – and click here to like us on Facebook.
---
Sources
[1] University of Hertfordshire Study Finds Link Between Low Dietary Magnesium and High Blood Pressure

[2] Magnesium may modestly lower blood pressure


Written By Natalie Moore
Natalie Moore is a dedicated health researcher with a passion for finding healthy, natural, and science-based solutions. After a decade of direct healthcare experience in western and natural medicine, she was involved in public health research before joining Living Well Daily.
Dr. Scott Olson gives us the final word on the effects of turmeric.
Dr. Olson reveals the brain disease symptoms you'd never expect…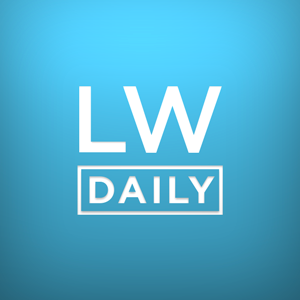 Quick belly fat loss makes for great headlines, but for awful reality. The truth is that you can destroy belly fat, but it takes more than a few leg exercises.
Dr. Olson exposes the truths and myths of apple cider vinegar.
Nyctalopia is the scientific term for night blindness and it is no joke in the modern world.
Dr. Scott Olson provides an arsenal of delicious foods that help digestion.
Dr. Scott Olson brings you a new solution to all your joint pain.
Dr. Olson tells you the right way to lose all the weight you want!
Dr. Olson dishes the truth about the medical advertising industry.
Dr. Olson provides several natural solutions to combatting depression.