How Old Are You... Really?
In the 1930s and '40s, legendary pitcher Satchel Paige dominated the Negro leagues. Sometimes, he invited his fielders to sit behind him on the mound, where they relaxed and watched him smoke the opposition with blinding fastballs, usually one inch above the batters' knees.
Seeking new challenges, on July 7, 1948, he signed with the Cleveland Indians. And that's how two days later — at 42 years and two days of age — he became the oldest rookie in the history of American Major League Baseball.
After joining the roster late in the season, he went on to a 6-1 record, including two shutouts… and nearly won Rookie of the Year.
When reporters asked Paige if he worried about his relatively advanced age when making this new start, he replied, "If someone asked you how old you were and you didn't know your age, how old would you think you were?"
Good question.
Paige himself clearly refused to acknowledge that his 42 circuits around the sun mattered as much as how he felt, and what he could actually do.
The popular notion that "age is just a number" is, of course, not quite true — those who ignore their chronology still inevitably senesce, as the biologists say, as the years roll by.
Even the formidable Paige, who pitched professionally until age 59, could not befuddle batters quite so decisively near the end of his career.
But while age may, indeed, be more than just a number, it is less than a destiny.
The concept of "fitness age," developed by a team of Norwegian researchers, explores and exploits this fact.
Since abundant research shows that people with high levels of cardiovascular fitness live longer than the chronically inert, the team from Norwegian University of Science and Technology in Trondheim reasoned that people of identical chronological ages could have widely disparate fitness ages.
Based on an intensive study of 5,000 Norwegian adults, they developed an online test that anyone can use to determine his or her fitness age.
Recently, this test yielded some fascinating results when a University of Maryland researcher, Pamela Peeke, sent it to participants in the 2015 National Senior Games, popularly known as the Senior Olympics. The games are underway over the first half of this month in Minneapolis, Minnesota.
While the athletes taking part are not professionals, they must qualify to participate in the games and typically train intensively.
Results of their survey?
Of the nearly 4,300 takers, the average chronological age was 68.
Average fitness age: 43.
A 25-year difference.
I took the test. I am 60, but my fitness age is 33. A 27-year difference!
While a nice ego boost, I found some of the questions less than perfect. The short version asks nothing about diet. The long version does have a basic set of food intake questions, but several are odd, and rather Norwegian-specific.
These include a query regarding how often one eats "High-fat fish on bread for dinner (salmon, trout, herring, mackerel, haddock)."
I eat fish at least twice a week. But on bread? Always for dinner? Not so much.
Still, it's a worthwhile test to take, even if knowing how to answer properly can be a bit challenging. Your results will serve either as encouragement to remain on the healthy living path or a swift kick to place you on one.
Beyond that, I would simply encourage you to remember Paige's wise advice. While modern life requires us to memorize multiple personal data points, rejoice in the fact that chronological age is a good one to forget — or, at least, to shove to the back of the mental file cabinet.
Brad Lemley
Editor, Natural Health Solutions

Written By Brad Lemley
Brad Lemley is a science and health writer and former senior correspondent for The Washington Post and Discover magazine. He is a tireless advocate for safe, natural, self-directed healthy living practices and therapies.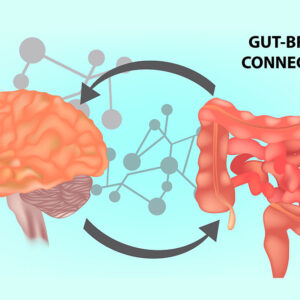 I'm always encouraging patients to focus on their gastrointestinal health. It's often overlooked—and well-balanced belly bugs are vital for overall good health. So I'm not surprised that I've seen a lot of folks lately who have told me that working on their gut balance has been absolutely LIFE-CHANGING. But it's NOT in the way you're...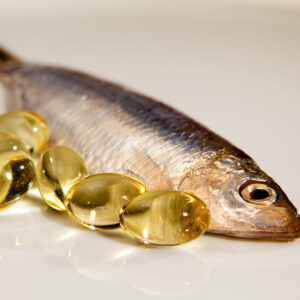 I love talking about the active elements in foods because it highlights the powerful health benefits of those individual ingredients. Take fish oil, for instance. If you search the Living Well Daily archives, you'd likely find THOUSANDS of references to this golden fish extract. Fish oil contains the essential fatty acids eicosapentaenoic acid (EPA) and...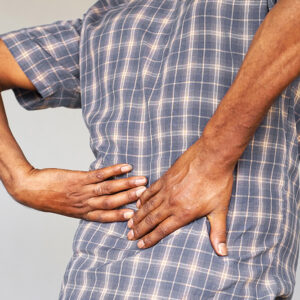 "I feel like I can barely do anything anymore because of my back pain. I'm always taking pain meds. What else can help?" – Ed, Huntsville, AL Hi Ed, Brace yourself. What I'm about to tell you about back pain will no doubt come as a surprise. It might even seem downright unbelievable at first....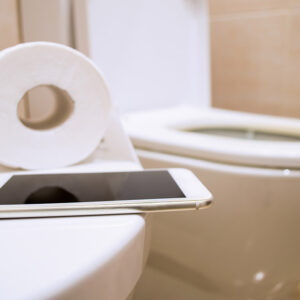 Taking a trip to the bathroom used to be a break from the chaos of daily life. It's likely at least partially responsible for the nickname restroom. After all, there wasn't much to do in that room unless you had a magazine to read. But nowadays, for many of us, the restroom is anything BUT...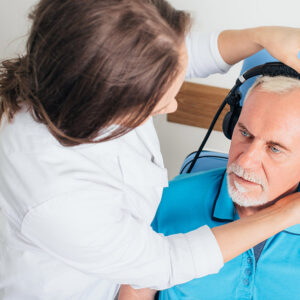 Hearing loss has a habit of sneaking up on folks. Typically, it happens so slowly that you don't notice it until you've lost a SIGNIFICANT amount of hearing. According to the National Institutes of Health, about 8 percent of adults 55 to 64 have disabling hearing loss. That number jumps to 25 percent for people...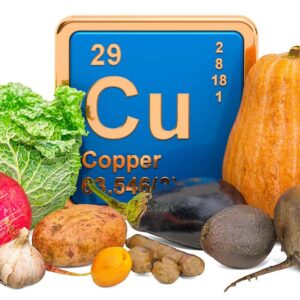 Dear Living Well Daily Reader, Some nutrients get all the glory. There are the vitamin A-Listers like C, D, and E. And although minerals like calcium, potassium, and magnesium might be considered B-List stars, they ALSO get their fair share of attention. But one vital nutrient never gets to walk the red carpet. And that...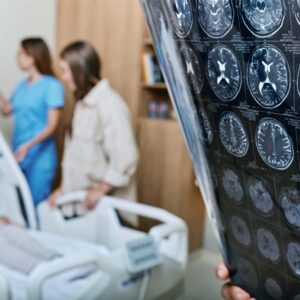 It's NOT good news. A recent report by the World Health Organization (WHO), confirmed that the chance of having a stroke has skyrocketed by a whopping 50 percent in the last twenty years. According to the WHO, that means your stroke risk is now about one in four. Next time you're in a crowd, look...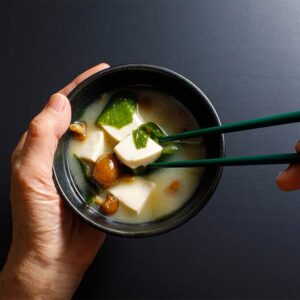 I often wonder why so many people are passionate about tofu. There's something about it that triggers strong emotions. Some folks HATE it, while others LOVE it. But is it good for you? Well, it's complicated. Tofu is a fermented soy product. It tastes bland alone. But it takes on the taste of whatever you...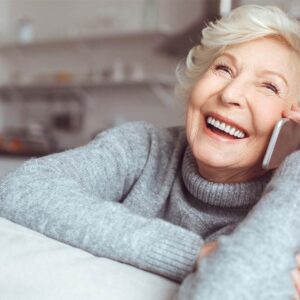 I sometimes joke with my (adult) kids. "Do you know," I ask, "that the PHONE you carry around with you all the time can make phone calls?" They laugh and mumble, "Old," under their breath. I swear the generations who grew up with a cell phone attached to their palm will do almost anything to...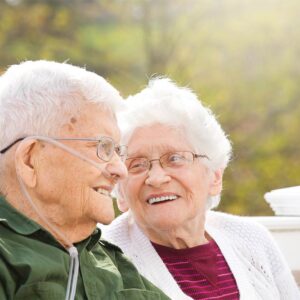 "Got any natural treatments for COPD?" – Mike, Ann Arbor, MI Dear Mike, Unfortunately, COPD, or chronic obstructive pulmonary disorder, is a common condition. In fact, it's now the third leading cause of death in the United States. COPD causes the airways to constrict, making breathing difficult or uncomfortable. Persistent coughing, excess mucus production, wheezing,...