How to Ward off Cancer in Just 60 Seconds a Day
Dear Living Well Daily Reader,
Imagine you're about to be dropped off on a deserted island for a year and you can only bring the seeds for one vegetable.
Which would you choose?
Well, if you're looking to significantly increase your body's ability to fight cancer cells, there's a clear winner: broccoli seeds.
The consumption of broccoli and other cruciferous vegetables has long been linked to reduced rates of cancer in epidemiological studies, and recent research is showing that one of the compounds in broccoli may hold the key to optimizing the body's ability to ward of cancer.
And in just a minute, I'll show you how you can get up to 30 times the cancer-busting benefits of broccoli without eating a single floret (and no, it's not by taking a supplement).
Broccoli contains a compound called glucoraphanin, which is a precursor to a compound called sulforaphane.
Sulforaphane has strong anti-cancer properties and works against cancer in two ways.
First, it helps block the initiation of cancer by inhibiting the metabolism of procarcinogenic substances into carcinogens. That means it helps stop those could-be cancerous substances from becoming cancerous. Sulforaphane also helps the body detoxify carcinogenic substances and excrete them from the body.
And second, if cancer has already begun to grow in the body, sulforaphane can help shut it down by modulating cell growth and cell death.
Sulforaphane has been shown in in vitro studies to have anti-cancer effects against prostate, breast, colon, and urinary cancer cells. Most importantly, it has been shown to inhibit cancer stem cells.
The stem cells are the parent cells of cancer, and if they are not destroyed, the chances of the cancer returning are high. Most conventional cancer treatments, including radiation and some forms of chemotherapy, do not affect cancer stems cells.
Compounds that can inhibit or kill cancer stem cells are the best defense in the fight against cancer.
And that's good news. But when researchers tried to calculate the amount of broccoli one would have to eat to have a significant amount of protection against cancer, they found that it would take about two pounds per week.
And that's raw broccoli, since cooking can destroy the enzymes that are necessary for sulforaphane to be absorbed in the body.
The thought of that much raw broccoli makes my stomach groan. Not because I don't like broccoli, but because it's quite hard to digest in its raw state.
(Fun fact: Tom "Broccoli" Landers holds the world record for eating a pound of raw broccoli in just 92 seconds. I'd want to be far, far away from Mr. Landers about an hour or two after that competition.)
But there's a much easier way to get all the cancer-busting benefit of broccoli without having to stuff yourself with it every day: broccoli sprouts!
Broccoli sprouts may actually be even more powerful for fighting cancer than mature broccoli, as they are extremely rich in glucoraphanin. In fact, just 5 grams of broccoli sprouts contain the same amount of glucoraphanin as 150 grams of mature broccoli.
With broccoli spouts, just a few tablespoons a couple of times a week is enough to offer significant protection.
Broccoli sprouts have also been shown to help protect against gastritis (stomach inflammation) caused by H. pylori infection, and may also help protect the skin against UV radiation.
Though you can find sprouts in the grocery store, they are very easy to grow. I've been growing sprouts every couple of weeks for the past year, and all it takes is about 60 seconds a day.
First, you'll need a bowl, a mason jar, some sprouting seeds, and a sprouting lid that fits the mason jar. You can also use a reusable coffee filter instead of a sprouting lid.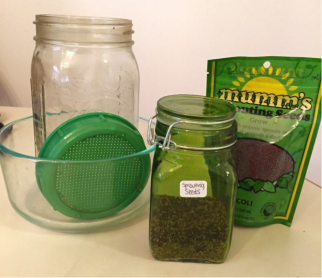 The seeds in the jar are for a mixture of broccoli, alfalfa, and other plants. The package is all broccoli seeds.
First, put about a tablespoon of the seeds into the jar and cover them with water. Let them sit in the water for about eight hours.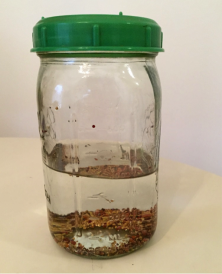 Then, drain the water and rinse the sprouts. Prop the mason jar in the bowl like so: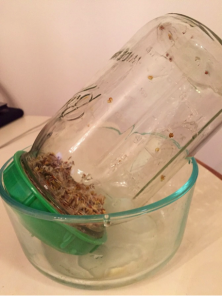 These are the sprouts after about two days. You'll notice the little white roots starting to emerge
Twice a day, rinse the sprouts by filling the jar through the sprouting lid and draining the water. Then prop it in the bowl again. Keep the sprout jar on your counter, but not in direct sunlight.
After about five-seven days, you'll have a decent amount of sprouts: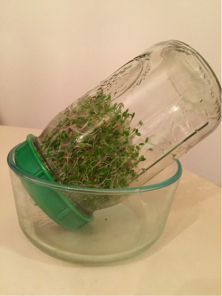 On the day before you want to use them, put them in a sunny window to help them get greener.
To store them, I like to take the sprouts out of the jar, leaving them attached to the lid, and let them sit on the counter for a couple hours to dry out just a bit. Then I carefully remove them from the lid and put them in a storage container that's been lined with a paper towel.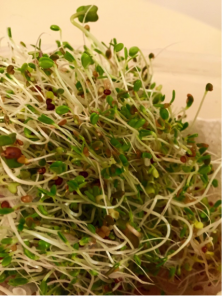 And voila! You just grew you own cancer-fighting superfood.
You can use the sprouts in your morning omelet, on your salad, or even just by themselves as a side with your dinner. They taste pretty neutral, not nearly as strong as mature broccoli.
To living well,

Jasmine LeMaster
Health Researcher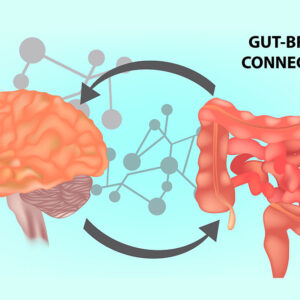 I'm always encouraging patients to focus on their gastrointestinal health. It's often overlooked—and well-balanced belly bugs are vital for overall good health. So I'm not surprised that I've seen a lot of folks lately who have told me that working on their gut balance has been absolutely LIFE-CHANGING. But it's NOT in the way you're...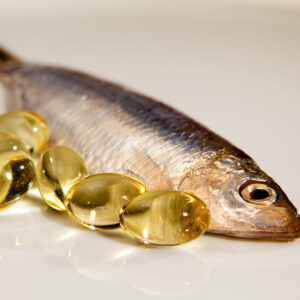 I love talking about the active elements in foods because it highlights the powerful health benefits of those individual ingredients. Take fish oil, for instance. If you search the Living Well Daily archives, you'd likely find THOUSANDS of references to this golden fish extract. Fish oil contains the essential fatty acids eicosapentaenoic acid (EPA) and...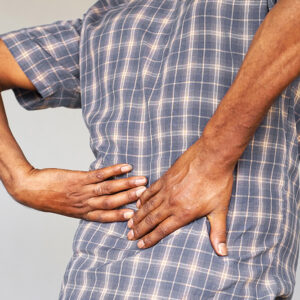 "I feel like I can barely do anything anymore because of my back pain. I'm always taking pain meds. What else can help?" – Ed, Huntsville, AL Hi Ed, Brace yourself. What I'm about to tell you about back pain will no doubt come as a surprise. It might even seem downright unbelievable at first....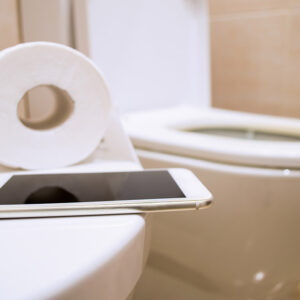 Taking a trip to the bathroom used to be a break from the chaos of daily life. It's likely at least partially responsible for the nickname restroom. After all, there wasn't much to do in that room unless you had a magazine to read. But nowadays, for many of us, the restroom is anything BUT...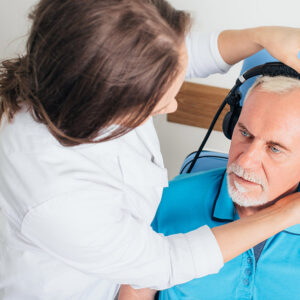 Hearing loss has a habit of sneaking up on folks. Typically, it happens so slowly that you don't notice it until you've lost a SIGNIFICANT amount of hearing. According to the National Institutes of Health, about 8 percent of adults 55 to 64 have disabling hearing loss. That number jumps to 25 percent for people...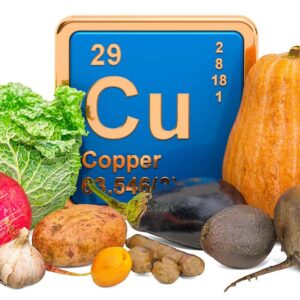 Dear Living Well Daily Reader, Some nutrients get all the glory. There are the vitamin A-Listers like C, D, and E. And although minerals like calcium, potassium, and magnesium might be considered B-List stars, they ALSO get their fair share of attention. But one vital nutrient never gets to walk the red carpet. And that...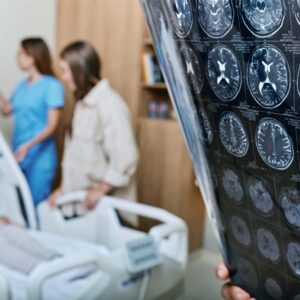 It's NOT good news. A recent report by the World Health Organization (WHO), confirmed that the chance of having a stroke has skyrocketed by a whopping 50 percent in the last twenty years. According to the WHO, that means your stroke risk is now about one in four. Next time you're in a crowd, look...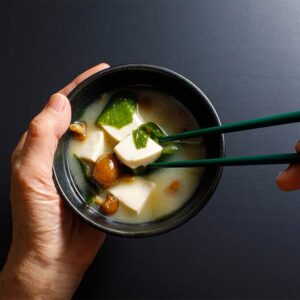 I often wonder why so many people are passionate about tofu. There's something about it that triggers strong emotions. Some folks HATE it, while others LOVE it. But is it good for you? Well, it's complicated. Tofu is a fermented soy product. It tastes bland alone. But it takes on the taste of whatever you...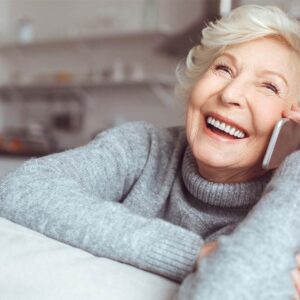 I sometimes joke with my (adult) kids. "Do you know," I ask, "that the PHONE you carry around with you all the time can make phone calls?" They laugh and mumble, "Old," under their breath. I swear the generations who grew up with a cell phone attached to their palm will do almost anything to...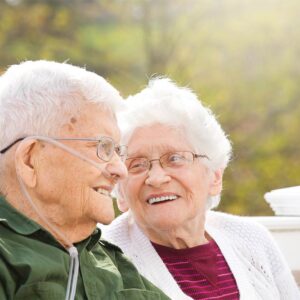 "Got any natural treatments for COPD?" – Mike, Ann Arbor, MI Dear Mike, Unfortunately, COPD, or chronic obstructive pulmonary disorder, is a common condition. In fact, it's now the third leading cause of death in the United States. COPD causes the airways to constrict, making breathing difficult or uncomfortable. Persistent coughing, excess mucus production, wheezing,...