Kill Cancer for 3 Cents a Day?!?
Dear Living Well Daily Reader,
Few things are as scary as being diagnosed with cancer.
Except for maybe the treatments that follow — painful surgeries and sickening chemo that can take your health and your bank account straight to rock bottom.
Even worse, these uncomfortable treatments often miss the source of your cancer — the stem cells that fuel the disease.
But it looks like this may all be about to change.
According to some U.K. researchers, a cheap, abundant nutrient could be the cancer stem cell killer science has been searching for.
And the best part — you can take it for just 3 cents a day without devastating side effects.
This cancer fighter is vitamin C.
And you may already be taking it for everything from an immune boost to anti-aging support.
Recently, researchers from the University of Salford discovered there's one more important reason to take it — vitamin C can kill tough cancer stem cells.
In a laboratory, researchers tested experimental drugs and natural substances, including vitamin C, on cancer stem cells.
After examining the results, the scientists were absolutely dumbfounded…
The vitamin C was 10 times more effective at preventing the formation of cancer stem cells than an experimental new drug Big Pharma is raving about.
That's right — vitamin C ran circles around the best that the drug companies had to offer.
Tricky stem cells are thought to be the root cause of chemotherapy resistance, which can lead to failing treatments and even trigger the regeneration of tumor cells.
This means that by simply taking vitamin C, you may be able stop cancer at its source!
Researchers believe vitamin C is so effective because it prevents the breakdown of sugar in the mitochondria, or "powerhouses," of the cell, which use those sugars to fuel cancer growth.
Additionally, vitamin C is a powerful antioxidant that can fight free radicals and oxidative stress — two key drivers of cancer.
Foods rich in vitamin C include citrus, red peppers and leafy greens.
But if you're not getting enough of these foods in your diet, you can take a vitamin C supplement. You can pick one up at your local pharmacy for about 3 cents a dose.
Imagine that… you can shut off the cancer valve for just pennies a day without terrifying treatments or long-lasting side effects — something you'll never hear about from the mainstream.
Live well,
Natalie Moore
Managing editor, Living Well Daily
Ed. Note: Please send your feedback: feedback@livingwelldaily.com – and click here to like us on Facebook.
---
Sources
[1] Vitamin C effective in targeting cancer stem cells
[3] Kirkland Vitamin C with Rose Hips and Citrus Bioflavonoid Complex (1000 mg), 500-Count Tablets

Written By Natalie Moore
Natalie Moore is a dedicated health researcher with a passion for finding healthy, natural, and science-based solutions. After a decade of direct healthcare experience in western and natural medicine, she was involved in public health research before joining Living Well Daily.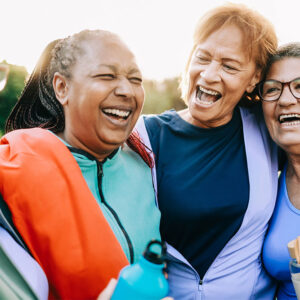 Our healthcare system has a fatal flaw. It's set up to react to illness, NOT prevent it. So, doctors are stuck in a losing game of whack-a-mole. They spend all their energy and time scrambling to knock down symptoms. That means prescriptions for preventative care are virtually nonexistent. And that's certainly the case with memory...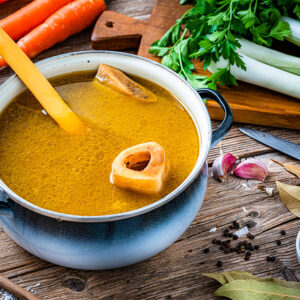 I was in a small grocery store in the mountains recently, and noticed that they had bone broth for sale. I thought, "Wow, we've come a long way!" And that's a good thing. Here's why… Bone broth used to be nearly impossible to find in modern-day grocery stores. But to eke out as much nutritional...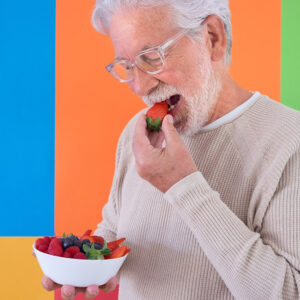 You can't turn on the T.V. or flip through a newspaper anymore without seeing a new drug breakthrough they claim will FINALLY rid humanity of our aging brain issues. These medicines hit the market promising miracles. But it typically isn't long before we start seeing their dark side. Meanwhile, a safe, natural remedy to boost...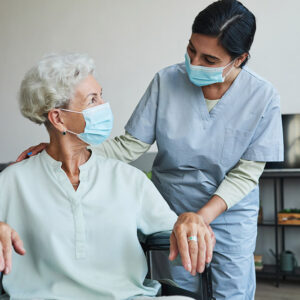 "We've unfortunately had to put my 90-year-old mother in a home. I'm so worried she's going to get sick (especially with COVID still around). Is there anything I can do to help protect her?" Sam from Prattville, AL Hi Sam, Your situation sounds familiar. My father is in a senior living center with about 300...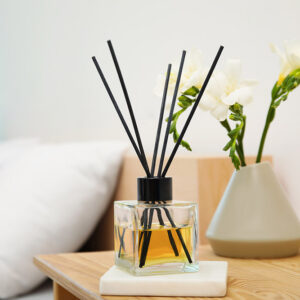 You have five primary senses: sight, hearing, taste, touch, and smell. (The sixth one doesn't count. Only your Aunt Mable claims that one.) But you've likely noticed that only your sight and hearing get tested when you visit the doctor. Your senses of taste, touch, and smell are almost entirely ignored. And ignoring one of...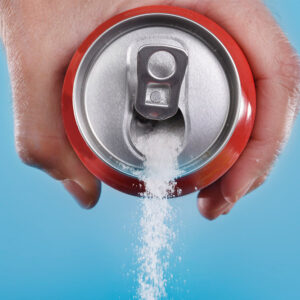 People often ask me what's the WORST thing for their health. Cigarettes, alcohol, and illegal drugs often pop to mind. But everyone KNOWS those things are bad. But there's in fact, a popular "harmless" daily habit that has HUGE health consequences. And it can be every bit as bad as a cigarette or booze habit....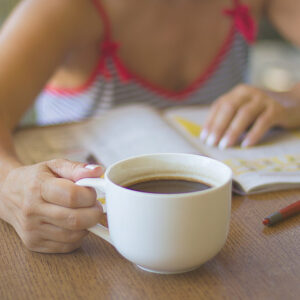 I have a foolproof plan for maintaining clear thinking and a steel-trap memory as you age. Ready to hear it? Stop plaques and tangles from building up in your brain. Unfortunately, it's the perfect example of "Easy to say, but not so easy to do." Or, it was until NOW. Because scientists have discovered a...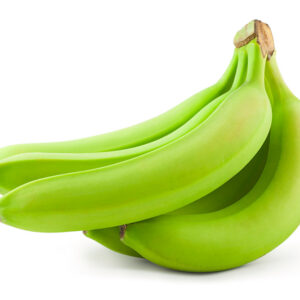 The science of aging is growing at breakneck speed. It seems like hardly a week passes when we don't learn something new. And now, one study in particular could upend everything we THINK we know about aging. Most importantly, it could unlock a way to "SLOW" it down…. And, incredibly, it may even help extend...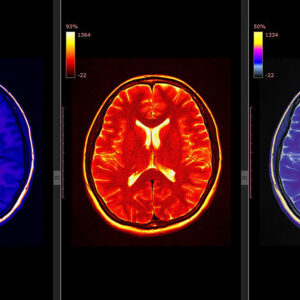 It's funny how an idea will ebb and flow. "You only use 10 percent of your brain." It's an idea I haven't heard in a long time. But it's getting a lot of play again lately. It has some serious staying power. But is it true? It might surprise you to learn this odd claim...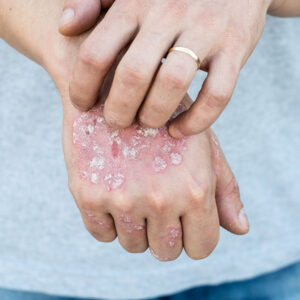 Folks with psoriasis never get a break. It's not just the dry air in the winter that can cause painful flare-ups. The hot air in the summer can trigger them too. Then, despite the heat, you're forced to wear more clothes to hide the embarrassing rash. But you may not have to suffer any longer....