MAILBAG: Are Potatoes "OFF LIMITS"? (Surprising!)
"What's the deal with carbs and starches? Are they really that bad?
Potatoes are from nature, yet there are people telling me to ditch my potatoes because they're not healthy. It's very confusing."
– Paul, from Clifton, New Jersey
Hi Paul,
You hit the nail on the head.
There's no doubt that keeping your blood sugar low is vital for a healthy life. That's why you've seen the advice to steer clear of starchy vegetables.
But the topic isn't as straightforward as it might appear. That's a lesson I learned early on as a young doctor.
When I first started practicing medicine, I would tell people to eat brown rice instead of white to help keep their blood sugar low. But it turned out I was wrong.
A researcher tested the theory by measuring a volunteer's blood sugar before and after eating brown and white rice. And their blood sugar increased about the same.
Later, that researcher and other scientists put MANY different foods to the test. The result was the creation of the glycemic index.
The system ranks foods from 1 to 100 based on their effect on blood sugar levels. The higher the food's glycemic index, the more it raises your blood sugar.
It's far from a perfect tool.
After all, we rarely eat only one food at a time. There isn't an easy way to understand what happens when you mix a low-glycemic and a high-glycemic food. And we're all unique individuals, so our bodies may respond differently.
But the glycemic index has provided us with some invaluable information. The brown and white rice wasn't the only surprising finding. We also learned that although hot potatoes ARE a high glycemic food, as expected, cold potatoes are NOT.
(Plus, high-carb pasta doesn't typically raise blood sugar nearly as much as you might imagine. The wheat from the pasta interacts with the water it's cooked in to form a gel that slows down the absorption of the sugars.)
Insights like these are why the glycemic index is still a good place to start. You can easily find almost any food's ranking on the scale online. It's recommended that you stay away from those high on the index.
What will work best for YOU depends on a few different factors. And it starts with some questions.
Do you have high or erratic blood sugar?
Are you overweight?
Do you have a chronic disease such as diabetes, cancer, or heart disease?
If you answered "yes" to two or more of those you SHOULD limit the starchy foods in your diet to keep your blood sugar in check.
But when you choose to eat starchy vegetables, make sure to include protein or fat in the same meal. This slows down the absorption of the sugars preventing blood sugar spikes.
However, if you're relatively healthy, eating potatoes is probably not a problem.
P.S. Need more blood sugar help? Scientists have pinpointed the one fruit you should eat daily if you want to feel full… and CRUSH your diabetes risk at the same time.

Written By Dr. Scott Olson, ND
Nearly 25 years ago, failed mainstream medical treatments left Dr. Olson in constant pain – and his health in ruins. And that's when he did something REVOLUTIONARY. He began his career in medicine – and dedicated his life to uncovering the true, underlying causes of disease.
Through his innovative medical practices in Tennessee and Colorado, Dr. Olson has helped cure countless seniors from across America of arthritis… heart disease… diabetes… and even cancer. All without risky prescription drugs or painful surgeries.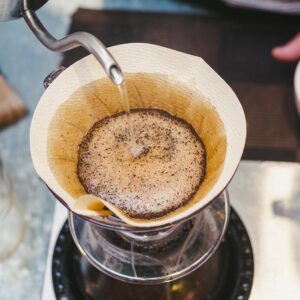 Dear Living Well Daily Reader, Coffee has been the victim of a misinformation campaign for decades. The idea that java juice could be bad for your health began to bubble up around the turn of the 20th century. Folks checking into sanatoriums for burnout and other mental health issues were counseled that all "stimulants," including...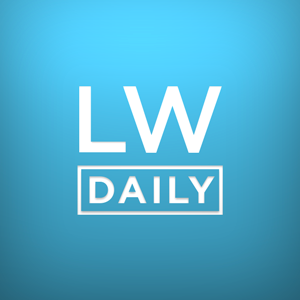 Dear Living Well Daily Reader, The message has been received loud and clear: "Fat is BAD!" Conventional medicine has been preaching the anti-fat message for decades now. We've been told we should avoid it… That eating "too much" fat will make US fat… And that fat on our bodies triggers disease and death… Here's the...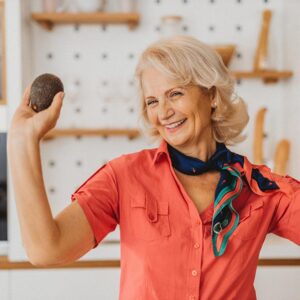 One day, we'll look back at our discovery of the nervous system in our guts in much the same way as other giant leaps in medicine like germ theory, vaccinations, and antibiotics. Knowing it exists and how important it is has changed EVERYTHING. We now understand that the enteric nervous system, or our "second brain"...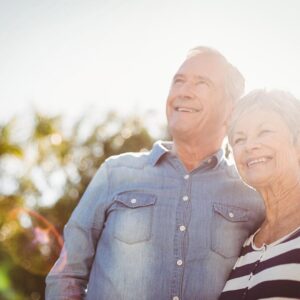 Dear Living Well Daily Reader, One thing no one ever thinks to warn you about a cancer diagnosis is the RUSH. While you're still trying to process the news that you have cancer, you're already asked to make decisions about your treatments. You're told there's no time to waste. And warned delays could lead to...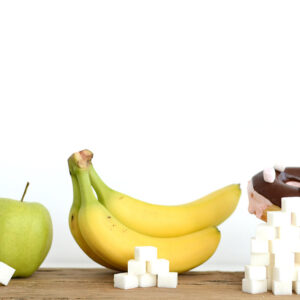 "I'm diabetic and I don't quite understand the differences in sugar. There's sugar you make cookies with but also fruits have sugar. Can I have fruits even though they have sugar too?" – Annette, from Helen, GA Hi Annette, For something that seems so simple, sugar sure gets complicated very quickly. That table sugar you...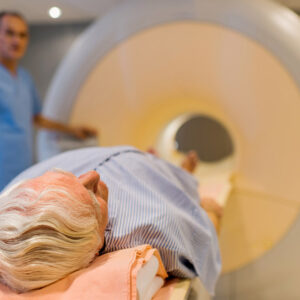 I'm not going to pull any punches here. Getting a prostate cancer diagnosis is downright terrifying. And that's especially true because for YEARS there weren't any remarkable advancements in the treatments for this cancer. Watchful waiting (active surveillance) was the best we could do for men with small tumors that didn't appear aggressive. And for...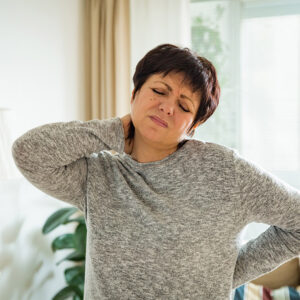 We've lived with COVID-19 for nearly three years now. That means we KNOW what it looks like, right? Wrong. The dominant COVID strain infecting people today doesn't look exactly like the one that infected people last year. The virus is constantly changing. And so are the symptoms when you catch it. Different COVID strains appear...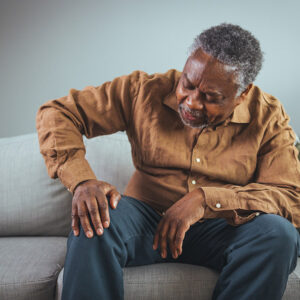 My excellent editor told me the other day that she gave in and took some naproxen for her psoriatic arthritis pain. And she's not alone. Occasionally even people who are passionate about natural medicine turn to over-the-counter or prescription drugs for pain relief. After all, joint pain can be downright debilitating. But before you reach...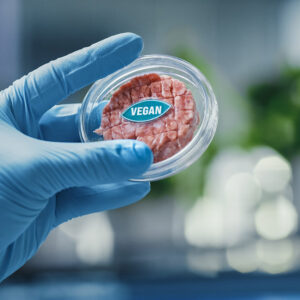 People ask me all the time what I think about meat substitutes. My reply is simple: "They're junk!" The labels claim that these fake meats are better for your health and the environment. But nothing could be further from the truth… If you're a regular Living Well Daily reader, you know I'm constantly warning you...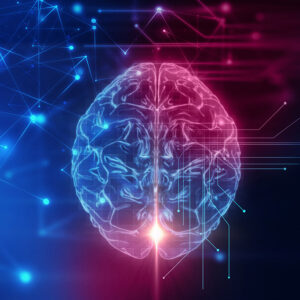 Ask a group of middle-aged people about their biggest fear, and they will almost universally say, "losing their minds." And I agree. The thought of my precious memories fading away is at the top of MY "no thanks" list. But just wanting your brain to be healthy isn't enough. You have to work at protecting...