MAILBAG: Ease Bathroom Misses NATURALLY
Dear Living Well Daily Reader,
"I've been dealing with urinary incontinence for a little over a year. Are there any natural remedies to keep it from happening?"
– Rosemary from Tallahassee, FL
Hi Rosemary,
Urinary incontinence (UI) can have many different causes. It's essential to see a doctor to have UI properly diagnosed.
Before we talk about what has helped some folks manage their symptoms without drugs, let's go over some of the most common triggers for this frustrating condition.
UI is often caused by an overactive bladder. When stimulated, the bladder releases a bit of urine. The question is, what's causing the over-activity?
UI can be the result of certain health conditions, including…
diabetes
kidney disease
nerve damage
weak pelvic muscles (especially in women who have had children)
multiple sclerosis
Parkinson's disease
Certain medications can stimulate UI. These include…
diuretics (water pills)
muscle relaxants
narcotics
antihistamines
some blood pressure medications (alpha-adrenergic antagonists)
Anyone battling urinary incontinence who hasn't seen a doctor yet should make an appointment. Your doc can help you rule out medications and medical conditions to pinpoint the cause of your symptoms.
Now let's talk about a few drug-free solutions. Keep in mind no solution works for everyone, but you may find one or more of these simple approaches helps ease your own symptoms:
Kegel Exercises: Kegels are pelvic floor exercises. Contracting the muscles of your pelvic floor can help make them stronger.
The Mayo Clinic has some simple instructions for doing these easy-to-master exercises.
The key is to do Kegels regularly. They only take a few minutes and can dramatically reduce urinary incontinence.
Avoid Triggers: Many foods can irritate your bladder wall, stimulating urinary incontinence. This list includes caffeine (coffee, chocolate, and soda), alcohol, citrus foods/juices, spicy foods, artificial sweeteners, and sugar.
To find your own triggers, try an elimination diet. You remove each group of potential trigger foods one at a time for two to three weeks.
If there are any improvements, remove the offending foods permanently. If there's no change, you can go ahead and add it back into your diet.
Double–Voiding: Double-voiding is just what it sounds like. You urinate, wait a few minutes, and then go again.
Double-voiding is a great technique to use before going to bed.
Acupuncture: Acupuncture certainly doesn't work for everyone with UI. But for some folks, it's a game changer.
So it may be worth giving this ancient practice a try to see if it helps ease your own symptoms.
P.S. Need a bit more help avoiding those bathroom dashes and unfortunate misses? Researchers say this crucial vitamin can help RELIEVE overactive bladder symptoms.

Written By Dr. Scott Olson, ND
Nearly 25 years ago, failed mainstream medical treatments left Dr. Olson in constant pain – and his health in ruins. And that's when he did something REVOLUTIONARY. He began his career in medicine – and dedicated his life to uncovering the true, underlying causes of disease.
Through his innovative medical practices in Tennessee and Colorado, Dr. Olson has helped cure countless seniors from across America of arthritis… heart disease… diabetes… and even cancer. All without risky prescription drugs or painful surgeries.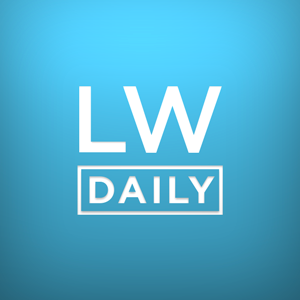 Dear Living Well Daily Reader, The message has been received loud and clear: "Fat is BAD!" Conventional medicine has been preaching the anti-fat message for decades now. We've been told we should avoid it… That eating "too much" fat will make US fat… And that fat on our bodies triggers disease and death… Here's the...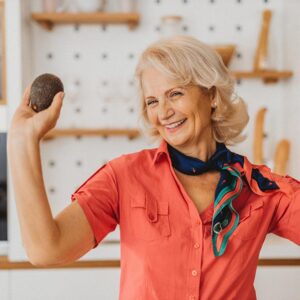 One day, we'll look back at our discovery of the nervous system in our guts in much the same way as other giant leaps in medicine like germ theory, vaccinations, and antibiotics. Knowing it exists and how important it is has changed EVERYTHING. We now understand that the enteric nervous system, or our "second brain"...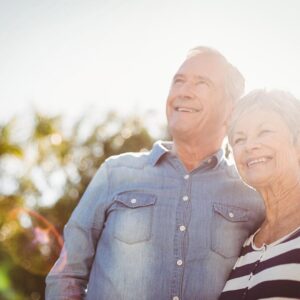 Dear Living Well Daily Reader, One thing no one ever thinks to warn you about a cancer diagnosis is the RUSH. While you're still trying to process the news that you have cancer, you're already asked to make decisions about your treatments. You're told there's no time to waste. And warned delays could lead to...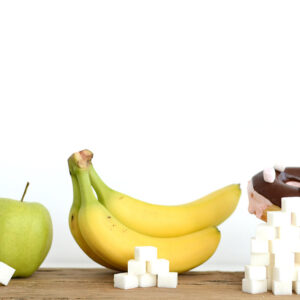 "I'm diabetic and I don't quite understand the differences in sugar. There's sugar you make cookies with but also fruits have sugar. Can I have fruits even though they have sugar too?" – Annette, from Helen, GA Hi Annette, For something that seems so simple, sugar sure gets complicated very quickly. That table sugar you...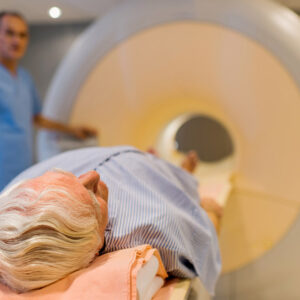 I'm not going to pull any punches here. Getting a prostate cancer diagnosis is downright terrifying. And that's especially true because for YEARS there weren't any remarkable advancements in the treatments for this cancer. Watchful waiting (active surveillance) was the best we could do for men with small tumors that didn't appear aggressive. And for...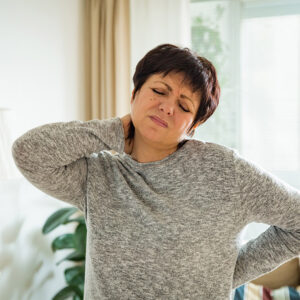 We've lived with COVID-19 for nearly three years now. That means we KNOW what it looks like, right? Wrong. The dominant COVID strain infecting people today doesn't look exactly like the one that infected people last year. The virus is constantly changing. And so are the symptoms when you catch it. Different COVID strains appear...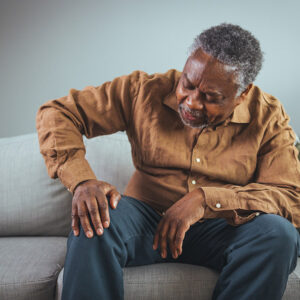 My excellent editor told me the other day that she gave in and took some naproxen for her psoriatic arthritis pain. And she's not alone. Occasionally even people who are passionate about natural medicine turn to over-the-counter or prescription drugs for pain relief. After all, joint pain can be downright debilitating. But before you reach...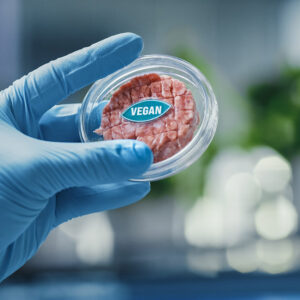 People ask me all the time what I think about meat substitutes. My reply is simple: "They're junk!" The labels claim that these fake meats are better for your health and the environment. But nothing could be further from the truth… If you're a regular Living Well Daily reader, you know I'm constantly warning you...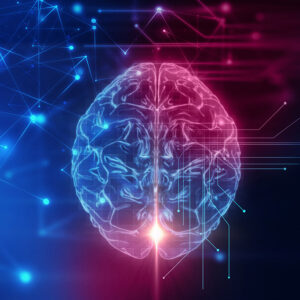 Ask a group of middle-aged people about their biggest fear, and they will almost universally say, "losing their minds." And I agree. The thought of my precious memories fading away is at the top of MY "no thanks" list. But just wanting your brain to be healthy isn't enough. You have to work at protecting...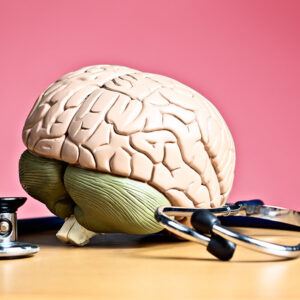 "What's your take on the drugs for Alzheimer's?" – Timothy, from Bel Air, MD Hi Timothy, Let me make it simple: They're junk. You've seen the breathless headlines, I'm sure. After all, they're almost impossible to ignore! They make exciting claims like "New breakthrough in Alzheimer's Treatment Is a Game Changer!" or "FINALLY an Alzheimer's...