Mainstream Breast Cancer Scare FOUND
Dear Living Well Daily Reader,
Happy Fourth of July!
As we celebrate the land of the free and the home of the brave, it's important to make sure you know about ALL of your rights when it comes to your healthcare.
And part of exercising that liberty is knowing what you might be up against… especially when it comes to cancer.
Because believe it or not, the mainstream DOESN'T have your health in mind when it's making decisions about your care (hard to believe, right!?).
Recently, researchers have discovered a startling mainstream breast cancer scare… and it's going to have you thinking twice about your healthcare providers.
When it comes to your healthcare, it's important to always get a second opinion.
But how many of you have actually had the time – or energy – to get one?
This latest research may have you thinking differently, especially when it comes to breast cancer.
A new study, published in the Annals of Internal Medicine, explains why. It discovered that one in seven women who were told they had breast cancer did not have it. This comes out to a wrong diagnosis about 14 percent of the time.
While this sounds already like a lot, earlier studies have put the number closer to 30 percent.
Either way, aging makes it worse. The study showed an 11 percent miss for women in their 50s and a 23 percent miss for women in their 70s.
What's going on?
While we all tend to think modern diagnostic machines can see everything inside of you, the truth is that there is a lot that's open to interpretation… resulting in misdiagnosis.
The problem is that test (usually a mammogram) is read by both a technician and a doctor, and it can be very difficult for BOTH of them to make the right diagnosis.
While you may be shy about asking for another diagnosis, I recommend it to anyone with a severe illness—not only cancer, but also autoimmune diseases, multiple sclerosis, or Alzheimer's disease. Nothing sharpens the focus of the experts reading the test results than knowing it's a second attempt.
The researchers in this study suggested closing the gap and making the right diagnosis could save thousands of women from unnecessary surgery and treatment.
Make sure you get a second diagnosis—it may not only save your life, but also keep you away from unnecessary pain and misery.
View More Living Well Daily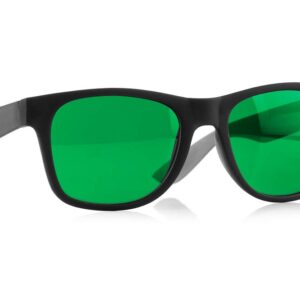 Being an adult HURTS. Well, for nearly 20 percent of us, at least, it does. Because that's how many folks are suffering from some sort of pain, according to studies. We battle migraines, arthritis, cancer, muscle aches, fibromyalgia, and more. Many folks turn to over-the-counter painkillers, including aspirin, acetaminophen, and ibuprofen. But with chronic pain,...
Dear Living Well Daily Reader, If you're like most folks, I'm guessing you have a few insurance policies. You probably have one on your house, on your cars, as well as a policy for your health. Well, what if you could buy an "age insurance" policy… specifically, for your memory? A new study shows that...
My doctor diagnosed me with interstitial cystitis a few months ago, and I was hoping you could suggest something to make my symptoms easier to deal with. –Leslie from Kansas City, MO Leslie, Interstitial cystitis is a chronic inflammatory condition that affects the bladder. About five percent of women suffer from it. Scientists point to...
Dear Living Well Daily Readers, Are you one of those folks who gets stomach problems every time you take an antibiotic? If so, you're not alone. Whether it's stomachaches, nausea, gas, or diarrhea dealing with painful stomach issues can make you feel even more sick as you're trying to get better! Now, scientists are getting...
Dear Living Well Daily Reader, If you're a senior woman concerned about gout, you're not alone. Gout affects 9.2 million Americans each year and women are a large percentage of this statistic. Unfortunately, the mainstream has NOTHING that's going to help you in any real way. Sure, they can give you drugs to calm inflammation,...
Dear Living Well Daily Reader, Long-time readers know that I believe in keeping your muscles strong as you age. After all, sarcopenia (muscle loss) is a very real threat to seniors. And the reality is, your muscles are vital to your overall health. From maintaining your brain, keeping you mobile, and avoiding falls, you have...
Dear Living Well Daily Reader, We've all grown far too used to side effects of mainstream medicine. To be frank, we basically expect them! Headaches… nausea… sleeplessness… It all comes with the territory when you're prescribed more of Big Pharma's quick fixes. But what happens when the "side effects" are heart disease and cancer? Unfortunately,...
Dear Living Well Daily Reader, There's something most people don't realize about exercise. A lot of people think they can go for a walk, jump in the pool, or go to an aerobics class and then sit around for the rest of the day. Even people who are training for long races will run 12...
I've been dealing with a case of bacterial vaginosis, but I can't take any of the conventional remedies for it. I was wondering if you knew of any non-prescription treatments that could help. –Renée from Point Pleasant, WV Renee, You'd be surprised by how many women are affected by bacterial vaginosis. For those who don't...
Dear Living Well Daily Reader, Want to be active later in life? If you answered "yes" (I'm assuming most people did!), then I have another question for you… How far can you walk in six minutes? If you can make it around a racing track (400 meters) more than once in six minutes, then you...