Meditation Benefits Continue to GROW
I'll admit it. Many of the folks promoting meditation in the past were hippy-dippy types. And the "woo" surrounding it could be a bit too much to take.
But, ironically, those incense-burning, chanting New Agers were RIGHT about meditation's BENEFITS all along.
A growing pile of research leaves little doubt that meditation… sitting quietly for a while focusing on your breath, health, or even religious thoughts… can have REAL-WORLD payoffs.
In fact, some are SO impressive they seem almost too good to be true.
If you feel you need to be busy and entertained every moment you're awake, you're in good company. Most of us feel that way these days.
So we fill every potentially silent moment with things like listening to music, watching TV, and playing on our smartphones. Our poor overworked brains never get a break.
But studies have already shown that slowing down and sitting quietly in meditation helps to:
Reduce stress and anxiety
Ease depression
Improve sleep
Boost self-confidence
Curb negative thoughts and emotions
Lower inflammation
Ease pain
Decrease blood pressure
And as impressive as that list is, it's still NOT all these good bugs can do!
A group of researchers found that meditating for a few minutes every day could protect your brain from getting Alzheimer's.
The study published in JAMA Neurology followed 137 men and women for a year and a half. The researchers found that volunteers who meditated had an increased global composite score and better attention regulation and socioemotional and self-knowledge capacities compared to their peers.
If that last sentence made you say, "Huh?" don't worry. It's just a bunch of scientific jargon that essentially boils down to "their brains worked significantly better."
Scientists aren't completely clear yet why meditation brings all these benefits. But one thing is for sure, and that is it works.
So if you haven't already made it a part of your regular routine, it's high time you do. And I can help you get started. I prefer to start with a type of meditation called "mindfulness." It's easy to understand and simple to do.
To practice mindfulness, simply pay close attention to whatever task you're doing at the moment. For example, if you're washing dishes notice how the water feels, smell the subtle scent of the soap, and listen to the sound of the water splashing.
Focus all of your attention on your senses and shut out any outside thoughts.
If you're up for trying something more ambitious, sit comfortably in a quiet place and focus all your attention on your breath. Slowly breathe in through your nose for about three seconds, hold that breath for three seconds, and then breathe out slowly for three seconds.
Do this for several minutes a few times a week to start.
I recently watched a video from Dan Harris, a former ABC News anchor who turned to meditation after an on-air panic attack. It's a funny video, worth the watch. And it demonstrates how life-changing meditation can be even for someone who steers clear of anything "new age."
If you have trouble meditating and feel like giving up, try changing tactics instead. Sit in a quiet place for 10-15 minutes a day and do nothing at all. This "timeout" can be nearly as beneficial for your brain.
P.S. New research reveals a DRUG-FREE way to dial down your blood sugar that rivals prescription meds. Click here to find out how it directly ties in with today's topic.
Source:
"Effect of an 18-Month Meditation Training on Regional Brain Volume and Perfusion in Older Adults: The Age-Well Randomized Clinical Trial," JAMA Neurol. Published online 10.10.22. doi:10.1001/jamaneurol.2022.3185

Written By Dr. Scott Olson, ND
Nearly 25 years ago, failed mainstream medical treatments left Dr. Olson in constant pain – and his health in ruins. And that's when he did something REVOLUTIONARY. He began his career in medicine – and dedicated his life to uncovering the true, underlying causes of disease.
Through his innovative medical practices in Tennessee and Colorado, Dr. Olson has helped cure countless seniors from across America of arthritis… heart disease… diabetes… and even cancer. All without risky prescription drugs or painful surgeries.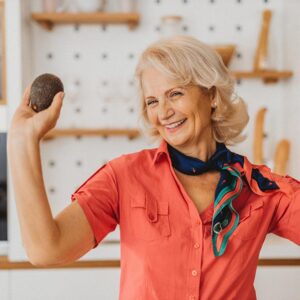 One day, we'll look back at our discovery of the nervous system in our guts in much the same way as other giant leaps in medicine like germ theory, vaccinations, and antibiotics. Knowing it exists and how important it is has changed EVERYTHING. We now understand that the enteric nervous system, or our "second brain"...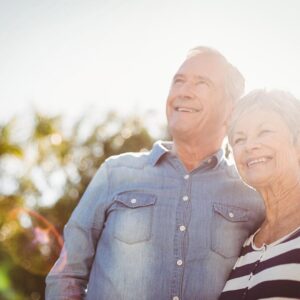 Dear Living Well Daily Reader, One thing no one ever thinks to warn you about a cancer diagnosis is the RUSH. While you're still trying to process the news that you have cancer, you're already asked to make decisions about your treatments. You're told there's no time to waste. And warned delays could lead to...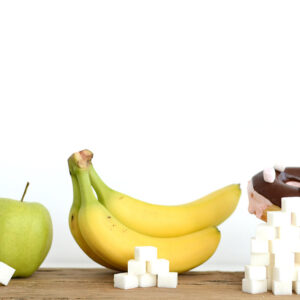 "I'm diabetic and I don't quite understand the differences in sugar. There's sugar you make cookies with but also fruits have sugar. Can I have fruits even though they have sugar too?" – Annette, from Helen, GA Hi Annette, For something that seems so simple, sugar sure gets complicated very quickly. That table sugar you...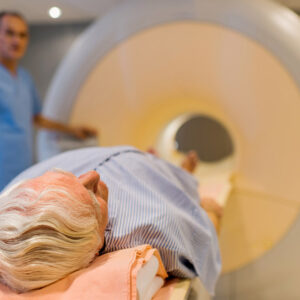 I'm not going to pull any punches here. Getting a prostate cancer diagnosis is downright terrifying. And that's especially true because for YEARS there weren't any remarkable advancements in the treatments for this cancer. Watchful waiting (active surveillance) was the best we could do for men with small tumors that didn't appear aggressive. And for...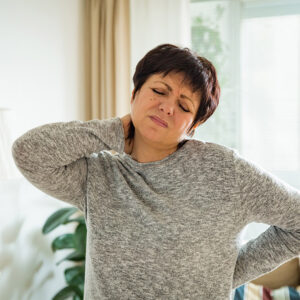 We've lived with COVID-19 for nearly three years now. That means we KNOW what it looks like, right? Wrong. The dominant COVID strain infecting people today doesn't look exactly like the one that infected people last year. The virus is constantly changing. And so are the symptoms when you catch it. Different COVID strains appear...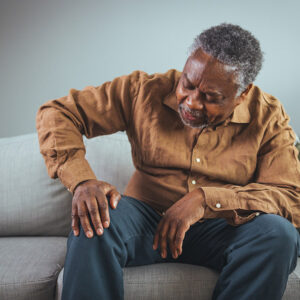 My excellent editor told me the other day that she gave in and took some naproxen for her psoriatic arthritis pain. And she's not alone. Occasionally even people who are passionate about natural medicine turn to over-the-counter or prescription drugs for pain relief. After all, joint pain can be downright debilitating. But before you reach...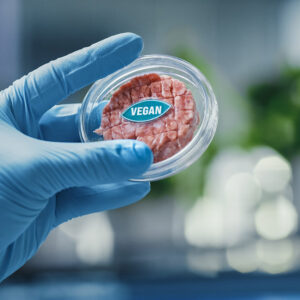 People ask me all the time what I think about meat substitutes. My reply is simple: "They're junk!" The labels claim that these fake meats are better for your health and the environment. But nothing could be further from the truth… If you're a regular Living Well Daily reader, you know I'm constantly warning you...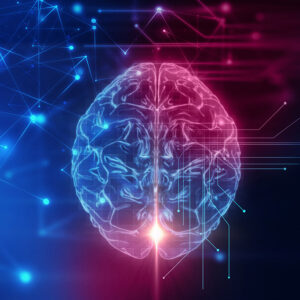 Ask a group of middle-aged people about their biggest fear, and they will almost universally say, "losing their minds." And I agree. The thought of my precious memories fading away is at the top of MY "no thanks" list. But just wanting your brain to be healthy isn't enough. You have to work at protecting...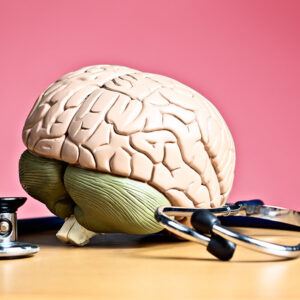 "What's your take on the drugs for Alzheimer's?" – Timothy, from Bel Air, MD Hi Timothy, Let me make it simple: They're junk. You've seen the breathless headlines, I'm sure. After all, they're almost impossible to ignore! They make exciting claims like "New breakthrough in Alzheimer's Treatment Is a Game Changer!" or "FINALLY an Alzheimer's...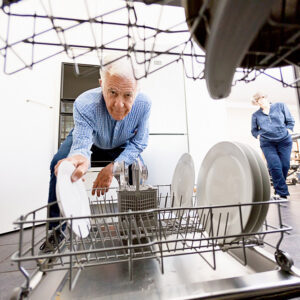 For YEARS, modern medicine essentially ignored the gastrointestinal tract. Sure, it's where you digest and absorb your food. But that was the end of the story. They were clueless about how intertwined our digestive system is with our OVERALL well-being. We now understand our gut is so closely linked to our health that it's impossible...