Murdered Doctors Don't Lie
On June 19, 2015, the Rutherford County Sheriff's Office received a report about a body found in the Rocky Broad River in Chimney Rock, North Carolina.
A fisherman found the body, which was later identified as that of Dr. James Jeffrey Bradstreet.
Rather than drowning, however, his cause of death was declared a gunshot wound to the chest. Henderson County Rescue Squad divers recovered a handgun from the river.
According to the Rutherford County Sheriff's Office website, the case is still under investigation. However, they are already claiming the shot was self-inflicted.
Hmmm.
A successful doctor decides to commit suicide, and does so by shooting himself in the chest… in a river?
It's possible… but as you'll soon discover, there is much more to this case than meets the eye. And it might have a direct impact on your health and the health of your family.
Normally, I like to keep these Friday missives lighthearted. Today is going to be different. I first began reading about Dr. Bradstreet only a couple weeks ago. Within days, coincidentally, I talked with someone who's been researching this story for much longer.
I asked to interview him about this suspicious death, and why anyone concerned about their health needs to know about it. He accepted. For now, we'll refer to my contact as Edward to preserve his privacy.
Nate: Thank you for joining us today, Edward.
Edward: Thanks for giving me this opportunity!
Nate: First, could you tell us a little about your background, as it relates to these deaths?
Edward: As any young, fit, inquisitive soul of our generation, I like to stay informed on the inner workings of the world, especially in regard to health and wellness. I accomplish this by doing my own research, investigations, and analysis daily on subjects of intrigue. In the case of Dr. Bradstreet and his untimely death, this one hit especially close to home. I had actually met Dr. Bradstreet in person, and had a jovial exchange with him at the AutismOne conference on May 21, 2015, roughly one month before he was found belly down in a backwoods river of North Carolina.
What originally intrigued me about the circumstances surrounding his death was how happy and vibrant he was when we talked. They say that sometimes those who are going through personal strife and are considering committing suicide put on a face to hide the woes of their mind from the world, but I just didn't see that when we connected.
What makes this aspect of the story that much more interesting is the fact that the U.S. government gave the green light for a raid on Dr. Bradstreet's clinic three days before he was found mysteriously dead in the river, specifically seeking to shut down his research.
Nate: The more I read about Dr. Bradstreet's death, the more unusual it seemed. Then when we talked, you revealed other suspicious deaths have occurred that might be connected. Could you elaborate on that?
Edward: There have been other deaths of holistic doctors since Dr. Bradstreet's body was found.
Dr. Teresa Sievers, who was found murdered in her Florida home, with the murder weapon being a hammer.
Osteopath Dr. Lisa Riley, who was found in Georgia at her home with a gunshot wound to her head.
Dr. Ronald Schwartz was found murdered in his home on July 19, 2015. This was a month to the day after the death of the first physician.
Holistic doctors Bruce Hedendal and Baron Holt both died over Father's Day weekend.
The list is actually now up to 14 since the initial story of Dr. Bradstreet's death.
Nate: These are unsettling facts. Where do you believe they're pointing?
Edward: Though not all these deaths were under dubious circumstances, these doctors were, however, all doing similar breakthrough research with alternative protocols for disease treatment that would have specifically cut deeply into the margins of the pharmaceutical industry.
Dr. Bradstreet was doing some groundbreaking work with globulin component macrophage-activating factor (GcMAF), a human protein that the body makes naturally but some people lack or cannot produce in adequate volume. He was using it to naturally treat cancer and other diseases where there is immune dysfunction or a compromised immune system. He had even experienced spectacular results with these protocols on his own son, who developed autism spectrum disorder as a child and has since seen a great reversal in the prevalence of the symptoms of his ASD. Here is a video of GcMAF in action against breast cancer cells.
The government initiated the raid on Dr. Bradstreet to confiscate GcMAF in order to shut down his research and halt his treatment of the now 4,000-plus children he has helped recover from autism and other related conditions with this protocol
I think there's a concerted effort to silence and intimidate practitioners in our country who are willing to tackle the pharmaceutical-industrial complex, which has left our country one of the unhealthiest in the world. Lastly, I unfortunately, don't think this is the end of it. I believe these deaths will increase in frequency over the next year as the health and wellness industry continues to explode in our country.
Nate: I'll be frank. Many of our readers are going to be extremely skeptical of this. In fact, there are many websites online that address these deaths and why they believe there is essentially no story here. One of them is Snopes. It would be fantastic if we could talk again and address their counterpoints. From what you've told me, the story gets even bigger.
Edward: Yes, of course!
Nate: Excellent.
Next week in Living Well Daily, we'll dive even deeper into this story. Stay tuned.
Regards,

Nate Rifkin
Underground Health Researcher

Written By Nate Rifkin
Nate Rifkin is an obsessed health and mind-power researcher and author. To hear more from Nate, sign up to receive Living Well Daily for free, here.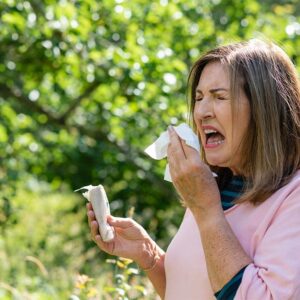 "My allergies have been so terrible the last few weeks and my allergy medicine isn't really doing anything. What can I do?" – Darlene from Chesapeake, Virginia Hi Darlene, There are two steps I typically recommend to tackle troublesome allergies. The first is to focus on nutrients. Begin by getting enough magnesium, folic acid, and carotenoids...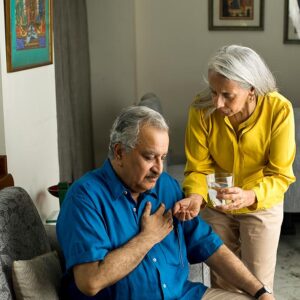 Type the word "Zantac" into any search engine, and the first thing likely to come up is "Zantac lawsuit." And the reason WHY people are suing the drug's maker, GlaxoSmithKline (GSK), is a twisted tale that'll turn your stomach… The drug company allegedly took a page straight out of big tobacco's playbook. And as a...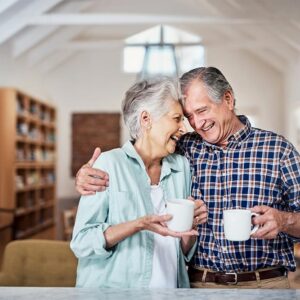 I love coffee. I roast my own beans. I have a fancy coffee maker. The WHOLE nine yards. Of course, I love the bright, bitter punch of flavor I get in every sip. And there's nothing like the jump-start coffee gives my brain in the morning. But I also know that coffee has bunches of...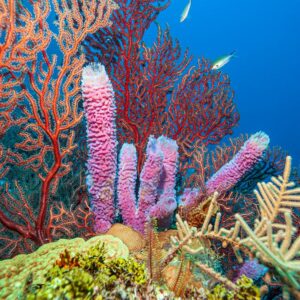 Cancer treatments essentially come in two "flavors." There are the sickening meds that poison the cancerous cells (and sometimes the healthy ones, too), like chemotherapy. Or there are the physical "slash and burn" options such as surgery and radiation. There are times that either or both might be necessary. But let's face it, cancer treatments...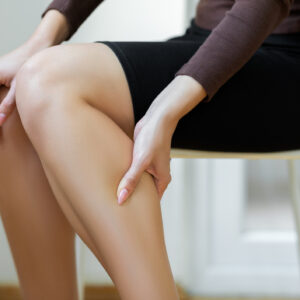 Venous thromboembolism is what I call an "orphan condition." The chances are high that you've never even heard of it before. But we should discuss it more often because it's underdiagnosed, SERIOUS, and preventable. A (VTE) happens when a blood clot forms in a vein. When that clot is in a DEEP vein (usually in...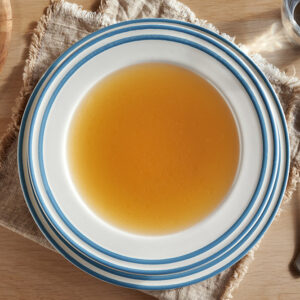 Bone broth has popped up on grocery store shelves nationwide in the last few years. And I couldn't be happier about it! I love to drink bone broth. But I used to have to make my own "liquid gold." And to be honest… it's time-consuming. Now, you can pop down to your local supermarket and...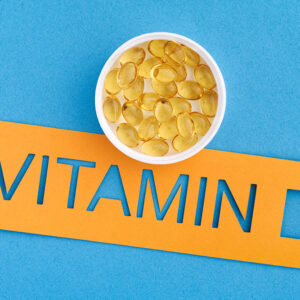 I've got to be honest with you. When it comes to health, the future is looking a bit grim. If you're no spring chicken, a tsunami of poor health could be headed your way. Recent research has found that 25 percent of people over 65 ALREADY have diabetes. But it gets worse. Over 50 percent...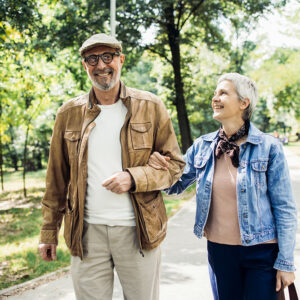 "My wife had a heart attack a few months ago. She's sitting around and doing even less than she did before. I'm a regular reader and know you've mentioned moving is important for heart attack patients. What are some safe things she can do to keep moving? How much should she move?" – Rob from...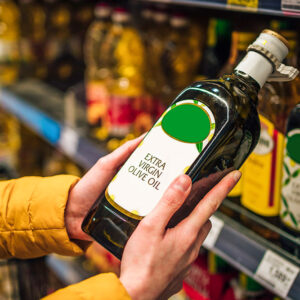 Olive oil has been getting some well-deserved attention the last few years. So it would be easy to assume that the golden oil's status as a health food was recently earned. But the truth is, olive oil has been considered a healthy staple in the human diet since it was first developed 600 years ago....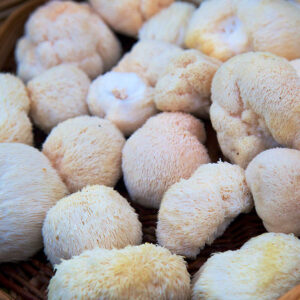 I'm a big fan of medicinal mushrooms. Almost everyone has eaten a standard mushroom on a pizza or in a spaghetti sauce, of course. But most folks have yet to experience medical mushrooms' power to improve our health. Medicinal mushrooms are already used to treat heart, liver, and brain conditions. They can boost the immune...