Odd "Oil Solution" Delivers Drug-Free Pain Relief
Drug reps descended on doctor's offices for years, insisting they had the perfect solution for every twinge, ache, or pain.
Opioids were put on a pedestal and pitched as the non-addictive choice for pain relief.
And doctors bought it.
In fact, the drugs appeared to work so well that they began prescribing them in record numbers.
It wasn't long before folks with pain (that could have been handled with FAR milder solutions) were being handed prescriptions for heavy-duty opioids. And patients started popping them like they were Tic-Tacs.
Now we know that synthetic opioids (like oxycontin and fentanyl) kill around 70,000 people every year. And that doesn't include those who turn to illegal drugs like heroin to ease their pain and addiction.
But what if your doctor had started with the simplest solution to ease your pain FIRST?
What if his "prescription" was for you to leave his office, walk down the street to the grocery store, and purchase something natural, WITHOUT side effects, and proven to help control pain?
Even better, it's something we should ALREADY be taking anyway.
I've been recommending fish oil to my patients for over 30 years.
Fish oil contains the omega-3 fatty acids eicosapentaenoic acid (EPA) and docosahexaenoic acid (DHA). These fats naturally help calm inflammation and keep chronic pain at bay.
Now a new study published in the journal Proceedings of the National Academy of Sciences confirms, yet again, that I've been on the right track.
You see, your body naturally produces a compound called adenosine triphosphate (ATP). Your nerve cells use this neurotransmitter for pain signaling.
But the researchers found that EPA can block nerve cells from releasing the compound without interfering with other critical neurotransmitters.
In other words, the omega-3 stops nerve cells from transmitting pain singles.
This means EPA works especially well for easing chronic pain such as lower backaches, arthritis, gout, and other inflammation-related conditions.
But the omega-3 benefits don't end there, of course. Studies have also found that omega-3-rich fish oil can help reduce heart disease and diabetes risks, improve cholesterol levels, and promote healthy blood flow.
You can raise your omega-3 levels by eating more cold-water fatty fish, including salmon, sardine, cod, and herring.
Most folks should consider a supplement, too, especially if you're battling inflammation or chronic pain. I typically recommend between 1 and 3 grams of EPA/DHA fish oil daily.
P.S. Fish oil is a fantastic solution for easing chronic pain. But don't stop there. There's another all-natural approach that can deliver real relief for FREE. I've got all the details… including why it works and how to get it… right here.
Source:
"Vesicular nucleotide transporter is a molecular target of eicosapentaenoic acid for neuropathic and inflammatory pain treatment," PNAS, July 18, 2022, Volume 119 (No. 30) e2122158119, https://doi.org/10.1073/pnas.2122158119

Written By Dr. Scott Olson, ND
Nearly 25 years ago, failed mainstream medical treatments left Dr. Olson in constant pain – and his health in ruins. And that's when he did something REVOLUTIONARY. He began his career in medicine – and dedicated his life to uncovering the true, underlying causes of disease.
Through his innovative medical practices in Tennessee and Colorado, Dr. Olson has helped cure countless seniors from across America of arthritis… heart disease… diabetes… and even cancer. All without risky prescription drugs or painful surgeries.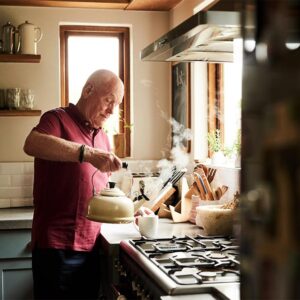 Dear Living Well Daily Reader, "Weight-loss month" is nearly over. If you resolved to lose weight this year, I'm betting you started off January strong. But, if you're like many of folks, those efforts are beginning to fade. Many of us make the mistake of coming on too strong at the beginning of January, so...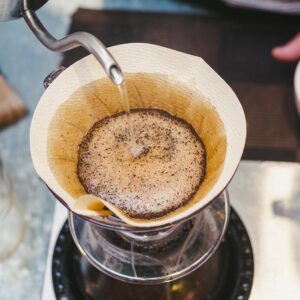 Dear Living Well Daily Reader, Coffee has been the victim of a misinformation campaign for decades. The idea that java juice could be bad for your health began to bubble up around the turn of the 20th century. Folks checking into sanatoriums for burnout and other mental health issues were counseled that all "stimulants," including...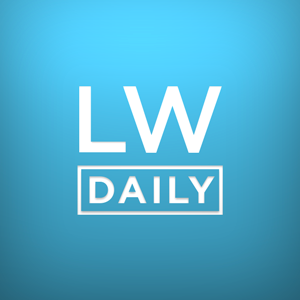 Dear Living Well Daily Reader, The message has been received loud and clear: "Fat is BAD!" Conventional medicine has been preaching the anti-fat message for decades now. We've been told we should avoid it… That eating "too much" fat will make US fat… And that fat on our bodies triggers disease and death… Here's the...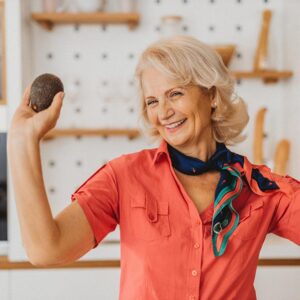 One day, we'll look back at our discovery of the nervous system in our guts in much the same way as other giant leaps in medicine like germ theory, vaccinations, and antibiotics. Knowing it exists and how important it is has changed EVERYTHING. We now understand that the enteric nervous system, or our "second brain"...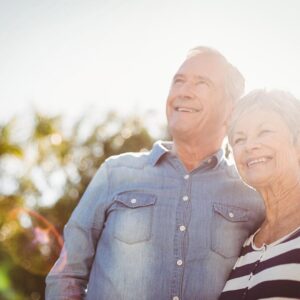 Dear Living Well Daily Reader, One thing no one ever thinks to warn you about a cancer diagnosis is the RUSH. While you're still trying to process the news that you have cancer, you're already asked to make decisions about your treatments. You're told there's no time to waste. And warned delays could lead to...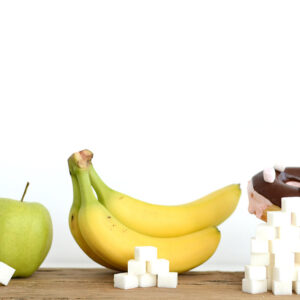 "I'm diabetic and I don't quite understand the differences in sugar. There's sugar you make cookies with but also fruits have sugar. Can I have fruits even though they have sugar too?" – Annette, from Helen, GA Hi Annette, For something that seems so simple, sugar sure gets complicated very quickly. That table sugar you...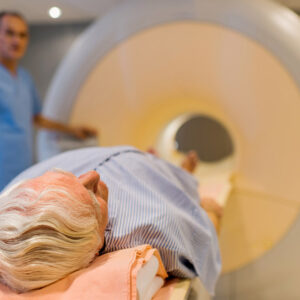 I'm not going to pull any punches here. Getting a prostate cancer diagnosis is downright terrifying. And that's especially true because for YEARS there weren't any remarkable advancements in the treatments for this cancer. Watchful waiting (active surveillance) was the best we could do for men with small tumors that didn't appear aggressive. And for...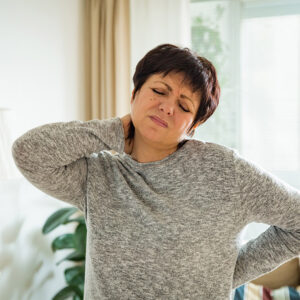 We've lived with COVID-19 for nearly three years now. That means we KNOW what it looks like, right? Wrong. The dominant COVID strain infecting people today doesn't look exactly like the one that infected people last year. The virus is constantly changing. And so are the symptoms when you catch it. Different COVID strains appear...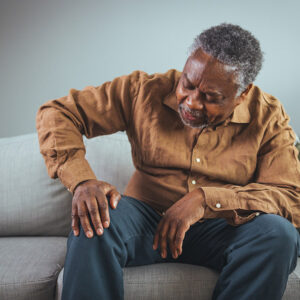 My excellent editor told me the other day that she gave in and took some naproxen for her psoriatic arthritis pain. And she's not alone. Occasionally even people who are passionate about natural medicine turn to over-the-counter or prescription drugs for pain relief. After all, joint pain can be downright debilitating. But before you reach...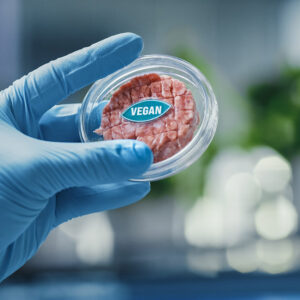 People ask me all the time what I think about meat substitutes. My reply is simple: "They're junk!" The labels claim that these fake meats are better for your health and the environment. But nothing could be further from the truth… If you're a regular Living Well Daily reader, you know I'm constantly warning you...