Olympians Using the Wrong Supplements Could Result in Cancer
Discover which supplements some Olympians are using to combat the dangers of Rio's "latrine bay"
Living Well health researcher uncovers unbelievable scandal about this Olympian-approved pill. Find out more…
Plus, the only certification to look for when shopping for this powerful supplement.
Dear Reader,
Mattresses, cars, washing machines, trees, tables, dead horses, dogs, cats, couches, televisions, chairs and at least four human bodies.
This is a list of the alarming things sailors have seen while training in Rio's Guanabara Bay.
Because of these contaminants, sailors competing in the 2016 Summer Olympic Games have been training to navigate a wide variety of unusual pollutants.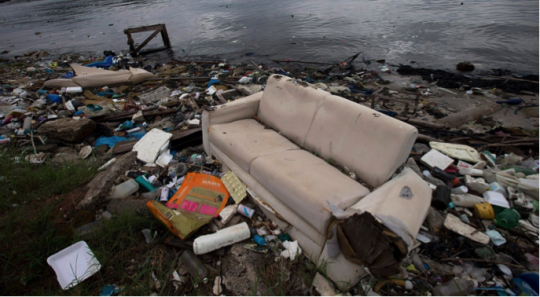 Just a glimpse of what sailors are up against in Guanabara Bay. Unfortunately, the gravest dangers aren't visible to the naked eye. Source: sportsnet.ca
But back in March, members of the British Olympic Sailing Team adopted a different strategy to help protect themselves against the various health dangers of the Rio games.
And these precautions didn't just include learning to dodge submerged furniture or how to alert Brazilian authorities to a washed-up body.
Instead, these sailors were preparing their bodies for the dangers lurking in the Brazilian waters that aren't visible — the onslaught of bacteria and viruses they would face during their Olympic experience.
You see, in addition to the endless barrage of dangerous physical pollutants, Guanabara Bay is full of raw sewage. In fact, it's so full of feces that Brazilian biologist Mario Moscatelli called it "a latrine."
And he's right — it's teeming with human waste, dangerous bacteria and hazardous viruses that can all lead to serious illness.
So what do the Brits have up their sleeves to protect themselves as they sail through the sewage?
Supplements.

Good for the Gut
According to the British Sailing Team manager, Stephen Park, "The sailors are on various supplements to mitigate against it, but we can't do anything about the water."
While brand, strain or dosage information wasn't divulged, it was reported that some British sailors are taking a combination of probiotics and fish oil to "strengthen the gut."
Probiotics are live bacteria that are beneficial for your digestive system and overall health. Probiotics are naturally found in your gut but can also be found in cultured foods and supplements. These little organisms are sometimes referred to as "good" bacteria. Researchers think that probiotics help balance the "good" and "bad" bacteria in the gut.
Supplementing with probiotics is a good choice for the sailors.
Research indicates that some probiotics are effective at combating infectious diarrhea and shortening the length and frequency if they do end up infected.
And since the Guanabara Bay is fraught with infectious diarrhea-causing bacteria and viruses and the sailors will undoubtedly come in contact with the "latrine" water during their events, this precaution may pay off for the Brits.
But the fish oil part is a bit confusing…
There's no doubt fish oil has plenty of important health benefits like heart and brain support, but I've struggled to find research (in humans) indicating fish oil can "strengthen the gut" or, more specifically, strengthen the gut's "good" bacteria.
Perhaps since fish oil is so rich in other health benefits, the addition of fish oil may enhance their overall well-being, not just their gut health.
The only problem is if they are taking a low-quality fish oil, they may have more to worry about than a case of infectious diarrhea.

Diarrhea Over Cancer
You see, recently, one of the health researchers here at Living Well discovered a set of little-known court documents revealing that some of the top fish oil products sold in grocery stores and health food stores tested positive for toxic chemicals called PCBs.
PCBs are suspected carcinogens.
The U.S. banned these nasty chemicals over 30 years ago. But before the ban, 1.5 billion pounds were manufactured, and incredible amounts have made their way into the world's oceans and into the organisms living there.
This includes the fish used to make fish oil supplements.
I don't know about you, but I would rather deal with diarrhea than cancer.
To avoid fish oil that's not contaminated with PCBs, select a supplement that has been through a unique form of purification called molecular distillation. This process removes PCBs and other contaminants to below detectable levels.
The best way to do this is to select a fish oil supplement that comes from a member of the Global Organization for EPA and DHA Omega-3, or GOED.
GOED sets strict standards for concentration, freshness and limits for any toxic heavy metals or PCBs.
You can look for an oil that has been awarded the rare 5 Star Certification from the International Fish Oil Standards program. This program is the leading third-party testing and certification program for fish oil supplements and has the world's highest standards for purity, potency and freshness.
Knowing the incredible health benefits from clean, certified fish oil, the Living Well research and development team spent months searching for the best oil. And we're proud to say we've finally found it. It's called UltraOmega and it's now available to you.
The concentrated source of omega-3s in UltraOmega comes from wild-caught Alaskan Pollock. The oil is molecularly distilled and purified in Ohio — making it 100% American-made.  Not to mention, the company who purifies our oil is a member of GOED, and they actually have stricter standards for contaminants than GOED. It's also be awarded the five star certification from the International Fish Oil Standards program.
Plus, it comes in small, easy to swallow softgels and you won't get any fish burps.
To discover more about this pure, potent and fresh fish oil supplement, click here.
Hopefully, the Brits chose a high-quality fish oil supplement. If not, they may be swallowing more than dirty bay water this summer.
Live well,

Natalie Moore
Managing editor, Living Well Daily
---
Sources
[1] SAILING THROUGH THE TRASH AND SEWAGE OF GUANABARA BAY
[2] Sailors' nightmare in Rio Games: Plastic bags, trash in water
[4] Probiotics for treating acute infectious diarrhoea.

Written By Natalie Moore
Natalie Moore is a dedicated health researcher with a passion for finding healthy, natural, and science-based solutions. After a decade of direct healthcare experience in western and natural medicine, she was involved in public health research before joining Living Well Daily.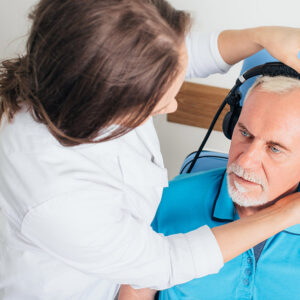 Hearing loss has a habit of sneaking up on folks. Typically, it happens so slowly that you don't notice it until you've lost a SIGNIFICANT amount of hearing. According to the National Institutes of Health, about 8 percent of adults 55 to 64 have disabling hearing loss. That number jumps to 25 percent for people...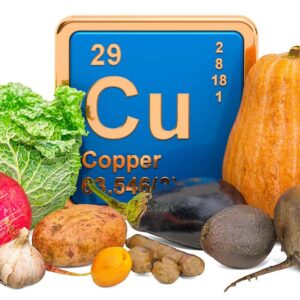 Dear Living Well Daily Reader, Some nutrients get all the glory. There are the vitamin A-Listers like C, D, and E. And although minerals like calcium, potassium, and magnesium might be considered B-List stars, they ALSO get their fair share of attention. But one vital nutrient never gets to walk the red carpet. And that...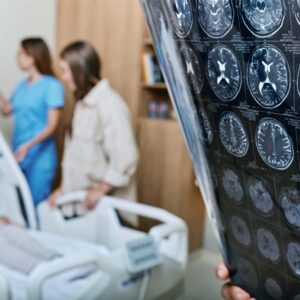 It's NOT good news. A recent report by the World Health Organization (WHO), confirmed that the chance of having a stroke has skyrocketed by a whopping 50 percent in the last twenty years. According to the WHO, that means your stroke risk is now about one in four. Next time you're in a crowd, look...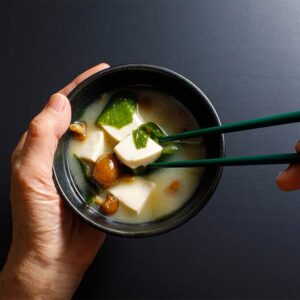 I often wonder why so many people are passionate about tofu. There's something about it that triggers strong emotions. Some folks HATE it, while others LOVE it. But is it good for you? Well, it's complicated. Tofu is a fermented soy product. It tastes bland alone. But it takes on the taste of whatever you...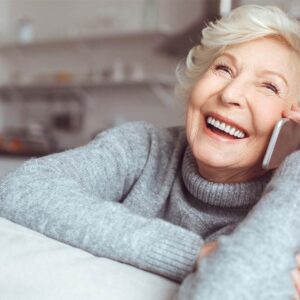 I sometimes joke with my (adult) kids. "Do you know," I ask, "that the PHONE you carry around with you all the time can make phone calls?" They laugh and mumble, "Old," under their breath. I swear the generations who grew up with a cell phone attached to their palm will do almost anything to...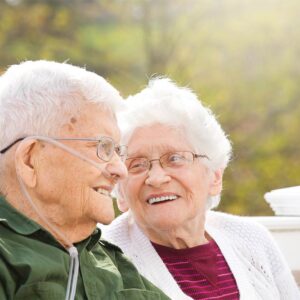 "Got any natural treatments for COPD?" – Mike, Ann Arbor, MI Dear Mike, Unfortunately, COPD, or chronic obstructive pulmonary disorder, is a common condition. In fact, it's now the third leading cause of death in the United States. COPD causes the airways to constrict, making breathing difficult or uncomfortable. Persistent coughing, excess mucus production, wheezing,...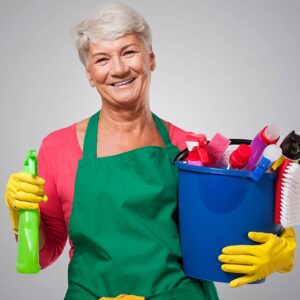 Boy, a LOT has changed in the last few years. COVID altered our lives in so many ways. I used to largely ignore hearing a cough or sneeze in public. But now they get my attention EVERY time. In fact, protecting myself from them has a side benefit. I've dodged many of the other sniffle-and-...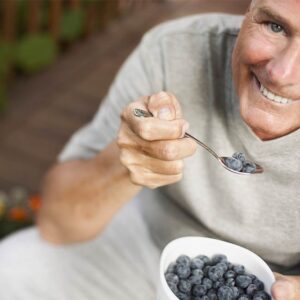 Aging often gets a bad rap. But there are a bunch of advantages to getting older (and wiser). And honestly, it sure beats the heck out of the alternative. But we can all agree that getting older has one BIG drawback… Over the years, you start to collect illnesses. First, it could be your blood...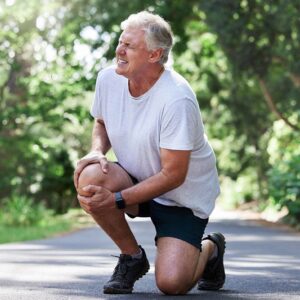 Dear Living Well Daily Reader, You might know the old saying, "Walk a mile in his shoes." Well, it's a perfect fit when talking about knee pain. Except it might be more accurate to say, "Limp a mile." Because all too often, when you tell someone you suffer from chronic knee pain, they blow you...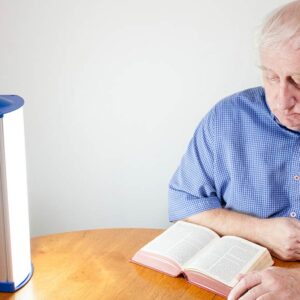 Mainstream medicine giving the thumbs up to a drug-free, non-invasive treatment for ANYTHING is like spotting a unicorn. But that's precisely what's happened with dementia. You probably already know how poor the options are for treating this disease. Heck, even the MOST enthusiastic supporter of drug therapies will admit the existing Alzheimer's meds are a...