REVERSE Heart Disease for 10 Cents a Day
Dear Living Well Daily Reader,
It seems like everyone is telling you to eat more fiber these days.
And with good reason — this miracle nutrient is key to keeping your blood sugar balanced, your bowels healthy and your waist trim.
But there's one more reason you should be eating fiber — your heart.
You see, according to European researchers, a certain type of fiber can help you REVERSE heart disease.
And the best part — it only costs about a dime a day.
I'm talking about inulin, a powerful prebiotic fiber that encourages the growth of "good" gut bacteria.
And since having a balanced gut can boost your overall health, a team of French and Belgian scientists wanted to see if inulin had a direct effect on heart disease.
For the study, researchers split mice that were already suffering from heart disease into two groups.
They were both fed unhealthy, Western-style diets — but one group also got inulin supplements
Next, they tracked damage in endothelial cells, which line the walls of blood vessels. Any damage to these special cells is a clear indication of heart disease.
After the 12-week trial, the scientists found that the inulin had completely REVERSED endothelial damage.
It's as if this special fiber erased any damage done by the poor diet.
This means the inulin can help negate the effects of poor diet and stop heart disease before it starts!
Of course, this doesn't give you the green light to gorge on French fries and doughnuts. Instead, it's an all-natural way to help keep your heart in tiptop shape while following a healthy diet.
Experts believe inulin is so effective at shielding your heart because it increases the number of bacteria in your gut that produce nitric oxide, a powerful chemical that improves blood flow.
Plus, inulin ups the amount of a special gut bug called Akkermansia, which helps fight the negative effects of obesity, like heart disease.
You can get inulin supplements at your local natural health store or through internet retailers like vitacost.com for about 10 cents a day.
Better heart health for pennies a day? Sounds good to me.
Live well,
Natalie Moore
Managing editor, Living Well Daily
Ed. Note: Please send your feedback: feedback@livingwelldaily.com – and click here to like us on Facebook.
---
Sources
[1] Targeting the gut microbiota with inulin-type fructans: preclinical demonstration of a novel approach in the management of endothelial dysfunction

Written By Natalie Moore
Natalie Moore is a dedicated health researcher with a passion for finding healthy, natural, and science-based solutions. After a decade of direct healthcare experience in western and natural medicine, she was involved in public health research before joining Living Well Daily.
Dr. Scott Olson gives us the final word on the effects of turmeric.
Dr. Olson reveals the brain disease symptoms you'd never expect…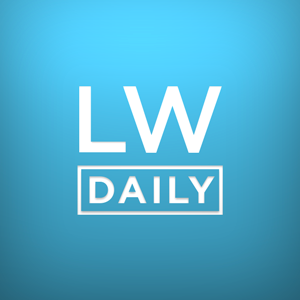 Quick belly fat loss makes for great headlines, but for awful reality. The truth is that you can destroy belly fat, but it takes more than a few leg exercises.
Dr. Olson exposes the truths and myths of apple cider vinegar.
Nyctalopia is the scientific term for night blindness and it is no joke in the modern world.
Dr. Scott Olson provides an arsenal of delicious foods that help digestion.
Dr. Scott Olson brings you a new solution to all your joint pain.
Dr. Olson tells you the right way to lose all the weight you want!
Dr. Olson dishes the truth about the medical advertising industry.
Dr. Olson provides several natural solutions to combatting depression.