Scientists Discover Unlikely Cause of Loneliness
Dear Living Well Daily Reader,
Ever sat at home alone on Saturday night?
Or sat in a crowded restaurant surrounded by people laughing, drinking and socializing yet felt like you're totally alone? Like you're an island in a sea of people?
Then you may know the sadness, depression, isolation and even anger that you feel as the empty, lonely hours go by.
In fact, the deep, longing pain of loneliness is so powerful and takes such a toll on your health that it's a better predictor of early death than obesity.
And while there are some folks who argue spending a weekend night in your own company sounds like a dream come true, everyone has experienced the all-consuming darkness that is being lonely during their life.
And recently, researchers have found that being lonely takes on many different definitions for those who experience this drab feeling.
You see, some folks feel lonely only when they are actually alone, while others can feel isolated when they're in a crowd of people or even in the company of friends and family. Additionally, this feeling of loneliness can be permanent for some folks.
According to new research from the University of California, San Diego School of Medicine, these endless pangs for human contact could be linked to a factor beyond our social circle — our genetics.

Wired for Sadness
Using information from a longitudinal study on health, aging and retirement called the Health and Retirement Study, the researchers collected the genetic data on over 10,700 Americans. All participants were age 50 or older and answered three questions designed to reliably measure loneliness, though none of the questions actually used the word "lonely," since people aren't always keen on admitting they feel this way.
The questions were:
How often do you feel that you lack companionship?
How often do you feel isolated from others?
How often do you feel left out?
At the conclusion of the study, the scientists found that experiencing lifetime loneliness (versus experiencing occasionally loneliness due to circumstances) is 14–27 percent genetic, making it a modestly heritable trait.
The scientists also concluded that loneliness is usually inherited alongside neuroticism, a trait that causes long-term negative feelings and depression.
A team led by Dr. Abraham Palmer Ph.D., vice chair for basic research at UC, San Diego School of Medicine and lead researcher for the study, is currently trying to decipher specific genetic variations that contribute to the heredity of loneliness. These findings help us further understand the how genes influence our feelings.
That said, whether you're genetically wired to be lonely or not, there are things you can do to get out in the world and establish connections.
Volunteer at a local hospital, join a gardening club or reconnect with an old friend or neighbor — it might just build a bridge to your island.
Live well,
Natalie Moore
Managing editor, Living Well Daily
---
Sources
[1] Loneliness and social isolation as risk factors for mortality: a meta-analytic review.

Written By Natalie Moore
Natalie Moore is a dedicated health researcher with a passion for finding healthy, natural, and science-based solutions. After a decade of direct healthcare experience in western and natural medicine, she was involved in public health research before joining Living Well Daily.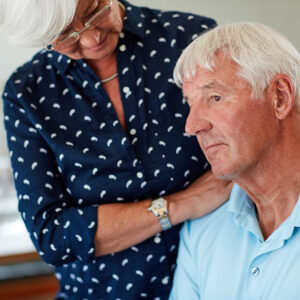 When someone you love is battling Alzheimer's, it's heartbreaking. You want to do everything possible to ensure they live the happiest and most fulfilled life possible. And yet, all too often, you're left feeling helpless in the face of overwhelming symptoms that threaten to destroy their quality of life. One of the MOST disturbing for...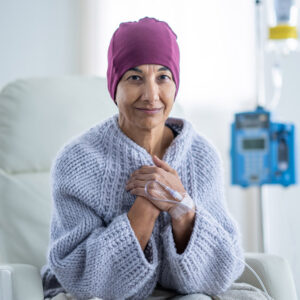 "Why does chemo also destroy good cells?" Martha from Kansas City, MO Hi Martha, We tend to think of "chemotherapy" as a single treatment. But the truth is, there are various types of chemotherapies. And they work in different ways. In general, chemotherapy destroys healthy cells, not just the cancerous ones, because it's a non-specific or...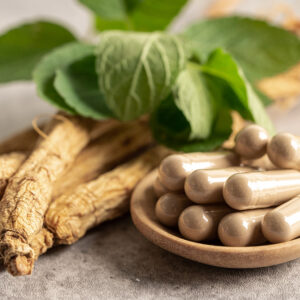 Ginseng is the very definition of an "ancient cure." In fact, you can find the potent herb mentioned in 2,000-year-old Chinese books as a treatment for a wide range of illnesses. But what's made ginseng stand the test of time… remaining nearly as popular TODAY as it was hundreds of years ago… is its apparent...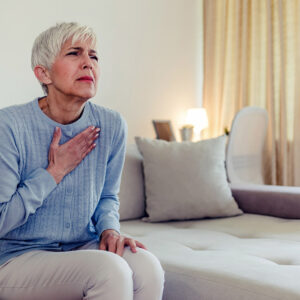 After every meal, millions of Americans pop a pill. Folks are convinced that proton pump inhibitors (PPIs) such as Prilosec or Nexium are necessary to head off heartburn. But what these drugs REALLY do is liable to shock you. To begin with, they block your body from properly digesting your food. But that's just the...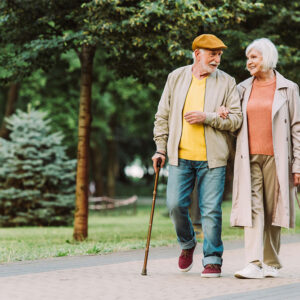 Once you pass a certain age, the medical ads start haunting you. You find them shoved into your mailbox. Then they show up in your email. And you even start spotting them hovering in the corner of every website you visit. It seems EVERYONE is trying to sell you a drug to relieve your arthritis...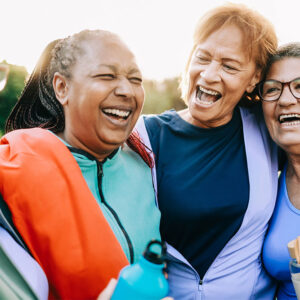 Our healthcare system has a fatal flaw. It's set up to react to illness, NOT prevent it. So, doctors are stuck in a losing game of whack-a-mole. They spend all their energy and time scrambling to knock down symptoms. That means prescriptions for preventative care are virtually nonexistent. And that's certainly the case with memory...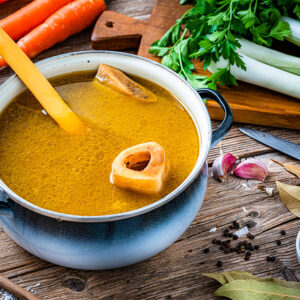 I was in a small grocery store in the mountains recently, and noticed that they had bone broth for sale. I thought, "Wow, we've come a long way!" And that's a good thing. Here's why… Bone broth used to be nearly impossible to find in modern-day grocery stores. But to eke out as much nutritional...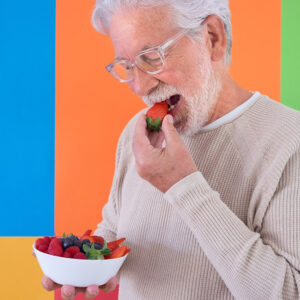 You can't turn on the T.V. or flip through a newspaper anymore without seeing a new drug breakthrough they claim will FINALLY rid humanity of our aging brain issues. These medicines hit the market promising miracles. But it typically isn't long before we start seeing their dark side. Meanwhile, a safe, natural remedy to boost...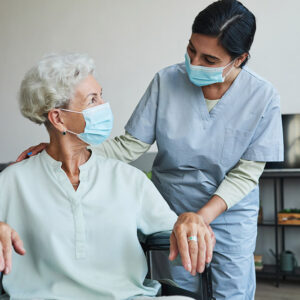 "We've unfortunately had to put my 90-year-old mother in a home. I'm so worried she's going to get sick (especially with COVID still around). Is there anything I can do to help protect her?" Sam from Prattville, AL Hi Sam, Your situation sounds familiar. My father is in a senior living center with about 300...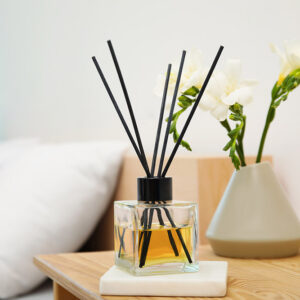 You have five primary senses: sight, hearing, taste, touch, and smell. (The sixth one doesn't count. Only your Aunt Mable claims that one.) But you've likely noticed that only your sight and hearing get tested when you visit the doctor. Your senses of taste, touch, and smell are almost entirely ignored. And ignoring one of...