Secret Poison Hiding in Your Water
Something absolutely disgusting is going on with our fish right now.
So many Americans are taking antidepressants… and peeing them out… that the drugs are ending up in our waterways and contaminating fish.
The fish are becoming slow, lethargic, and sexless – just like the rest of us get on these drugs.
Maybe you've even seen reports of this on the news.
But here's something you may not have heard.
Antidepressants and lots of other drugs aren't just ending up in our lakes and streams. They're finding their way into your tap water, too.
And it's never been more important to take a couple steps to keep yourself safe.
Fish aren't only drinking antidepressants — they are drinking estrogens, antibiotics, pain killers, heart medications, and thousands of other drugs that make their way through our bodies and into the waterways.
But here is the problem (besides fish dying): those drugs are making their way into our drinking water.
Why?
Because water companies don't test for these drugs in the water (no one ever thought they would survive the trip through our bodies and into our water supply).
And even if water companies tested for drugs, removing them is difficult and costly.
That is because about only 2% of all treated water is used as drinking water (the rest is used on your lawn, your shower, laundry, or used for farm or industrial use).
It's too time consuming and expensive to test and remove the thousands of chemicals that may be present in the water you drink.
The only way to ensure you have clean water is to filter it in your home.
You can't control what happens to the water before it gets to your house, but you can control what happens after.
Whole-house filtration systems can be pricey. But you can filter the water for the taps you use for drinking and cooking water.
An activated carbon filter can remove drug residue.
You also may want to consider a reverse osmosis system, which is basically a multi-step, very selective filter.
You can find these filters online, or at just about any home improvement store, like Home Depot.
Most filters are easy to install yourself, but you may need a plumber for a reverse osmosis system.
Health and Happiness,
Dr. Scott Olson
Ed. Note: Please send your feedback: feedback@livingwelldaily.com – and click here to like us on Facebook.

Written By Dr. Scott Olson
Nearly 25 years ago, failed mainstream medical treatments left Dr. Olson in constant pain – and his health in ruins. And that's when he did something REVOLUTIONARY. He began his career in medicine – and dedicated his life to uncovering the true, underlying causes of disease.
Through his innovative medical practices in Tennessee and Colorado, Dr. Olson has helped cure countless seniors from across America of arthritis… heart disease… diabetes… and even cancer. All without risky prescription drugs or painful surgeries.
Dr. Scott Olson reveals the villain behind your back pain.
Dr. Scott Olson reveals why you should NEVER skip the salt.
Dr. Scott Olson reveals how a powerhouse supplement can REBUILD your joints!
Dr. Scott Olson reveals how a weird condition is ruining your health!
Dr. Scott Olson reveals what your BP drugs are doing to your health.
Dr. Scott Olson reveals which diabetes meds are causing serious genital infections.
Dr. Scott Olson reveals his secret to never having another migraine!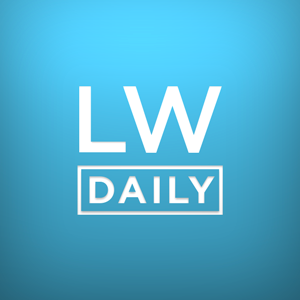 Dr. Scott Olson reveals which six foods men should NEVER eat.