Stop Diabetes Naturally With This Vitamin
Has the real cause of diabetes epidemic been discovered? Find out more…
Working out, eating right, and still not seeing results? One vitamin could change that
Easy ways to find the right source of this diabetes-fighter for you 
Dear Reader,
Diabetes is no longer a global health threat — it's a now full-blown modern epidemic.
In fact, this chronic disease is so threatening that the World Health Organization (WHO) issued a global call to action against these this deadly condition last month.
Why?
Because their first "Global Report on Diabetes" contained such grim and shocking news about this health-destroying disease, they had no choice but to urge the world to take action.
The report revealed that the number of adult living with diabetes has almost quadrupled in since 1980. The current total is 422 million adults.
The WHO also unveiled the factor driving this epidemic include the steadily growing number of overweight and obese adults.
This isn't shocking new when you consider the same report showed that more than one in three adults are overweight and one in 10 is considered obese.
And not surprisingly, WHO Director General Dr. Margaret Chan had the usual suggestions for combating diabetes and obesity:
"If we are to make any headway in halting the rise in diabetes, we need to rethink our daily lives: to eat healthily, be physically active, and avoid excessive weight gain."1
But obesity might not be the only contributor to the epidemic.
What if you're already eating healthy and getting exercise but your doctor is still telling you bad news after you're blood test? Or you are at a "healthy" weight but have pre-diabetes or metabolic syndrome?
Well, that's the case for a lot of folks.
There is a vital nutrient, though, that can provide your body added support in the fight against these metabolic disorders. We will get to that later on.
We're not suggesting you stop exercising or quit following a healthy food protocol.
Instead, research indicates you may increase your chances of beating diabetes and metabolic syndrome (a precursor for diabetes) if you add this powerful vitamin to your health regime, regardless of your weight.
So what is this health-boosting nutrient?
Vitamin D.

Not Just for Your Bones
As you have probably heard before, vitamin D is vital for bone support. But the truth is vitamin D does a lot more for your body.
You see, vitamin D is a steroid hormone that impacts just about every cell in your body. Vitamin D influences the functions of your brain, heart, and even immune system.
However, more recently, research has found that vitamin D is a powerful agent in the fight against diabetes and metabolic syndrome.
A study published in The Journal of Clinical Endocrinology and Metabolism found that folks with low vitamin D levels were more likely to have pre-diabetes, metabolic syndrome, or Type 2 diabetes no matter their weight.2
Of the obese people in the study, those without metabolic disorders had greater levels of vitamin D than those with metabolic disorders.
In addition, nonobese folks with metabolic disorders experienced lower levels of vitamin D.
The researchers of the study explained:
The major strength of this study is that it compares vitamin D levels in people at a wide range of weights (from lean to morbidly obese subjects) while taking whether they had diabetes into account… Our findings indicate that vitamin D is associated more closely with glucose metabolism than obesity. The study suggests that vitamin D deficiency and obesity interact synergistically to heighten the risk of diabetes and other metabolic disorders.3
But this isn't the first study to reveal vitamin D plays an essential role in combating diabetes.
A study in published in Nephrology News & Issues found that raising low levels of vitamin D lowers the chance of pre-diabetes progressing to full-blown diabetes.
The study found that for every unit (1 ml) increase in vitamin D level supplementation (when taken with a calcium supplement) the risk of progression to diabetes was lowered by 8 percent.4
Editor's Note: If you've heard of the dangers of taking calcium, you'll want to tune in Wednesday! Living Well Daily will reveal the one thing you need to do to make calcium supplementing safe and  also enhances the health benefits of Vitamin D.

Bring on the D!
To put a finer point on this, some research has indicated that up to 75 percent of the U.S. population is vitamin D deficient.5
So it makes sense that the current diabetes and metabolic crisis could be linked to this widespread vitamin D deficiency.
While more research is needed to prove the correlation, it's probably in your best interest to make sure you are getting enough vitamin D.
The most natural source of the vitamin D is sunlight. Ten–15 minutes a day full sunlight (without sunscreen) is best.6
However, depending on your schedule and where you live, this may not always be an option.
In that case, supplementation is your next best choice. Here are a few tips to get you started:
When choosing a vitamin D supplement, it's important to make sure you are purchasing a supplement that contains D-3 (cholecalciferol).
While vitamin D-2 (ergocalciferol) is acceptable, vitamin D-3 possesses qualities that make it a better choice. These include:
Vitamin D-3 is the natural form of vitamin D
Vitamin D-3 stays in your body longer than D-2
Vitamin D-3 is a more effective form
Vitamin D-3 is more stable than D-2
Vitamin D-2 and vitamin D-3 cost the same.
Since vitamin D is fat soluble, be sure your supplement choice is an oil-based softgel. Olive oil is the best type, if available.
Some supplement manufacturers use soybean oil, which is often a GMO ingredient. If you're not sure, look for a GMO-free label.
To reap all of the benefits of vitamin D-3, it's important to take it with another vitamin. We will talk more about this in the next episode of Living Well Daily. Stay tuned!
Live well,

Natalie Moore
Managing editor, Living Well Daily
P.S. Don't forget to tune in on Wednesday! We will reveal the special vitamin that's crucial to function of vitamin D-3. You don't want to miss this — your health might depend on it!
---
Sources
[1] World Health Day 2016: WHO calls for global action to halt rise in and improve care for people with diabetes
[2] Serum 25-hydroxyvitamin D and adipose tissue vitamin D receptor gene expression: relationship with obesity and type 2 diabetes.
[3] Vitamin D deficiency linked more closely to diabetes than obesity
[4] Raising low vitamin D levels lowers risk of prediabetes progressing to diabetes, in study
[5] Demographic Differences and Trends of Vitamin D Insufficiency in the US Population, 1988-2004
[7] Vitamin D

Written By Natalie Moore
Natalie Moore is a dedicated health researcher with a passion for finding healthy, natural, and science-based solutions. After a decade of direct healthcare experience in western and natural medicine, she was involved in public health research before joining Living Well Daily.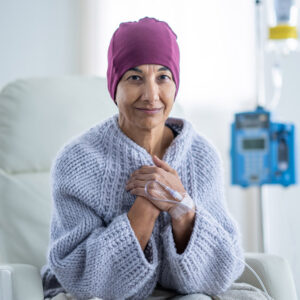 "Why does chemo also destroy good cells?" Martha from Kansas City, MO Hi Martha, We tend to think of "chemotherapy" as a single treatment. But the truth is, there are various types of chemotherapies. And they work in different ways. In general, chemotherapy destroys healthy cells, not just the cancerous ones, because it's a non-specific or...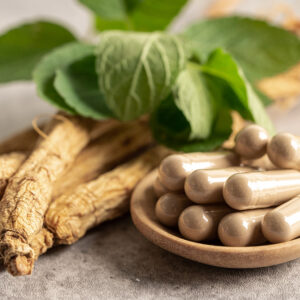 Ginseng is the very definition of an "ancient cure." In fact, you can find the potent herb mentioned in 2,000-year-old Chinese books as a treatment for a wide range of illnesses. But what's made ginseng stand the test of time… remaining nearly as popular TODAY as it was hundreds of years ago… is its apparent...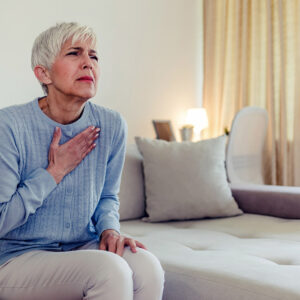 After every meal, millions of Americans pop a pill. Folks are convinced that proton pump inhibitors (PPIs) such as Prilosec or Nexium are necessary to head off heartburn. But what these drugs REALLY do is liable to shock you. To begin with, they block your body from properly digesting your food. But that's just the...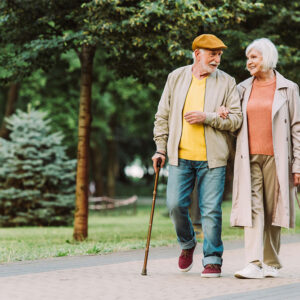 Once you pass a certain age, the medical ads start haunting you. You find them shoved into your mailbox. Then they show up in your email. And you even start spotting them hovering in the corner of every website you visit. It seems EVERYONE is trying to sell you a drug to relieve your arthritis...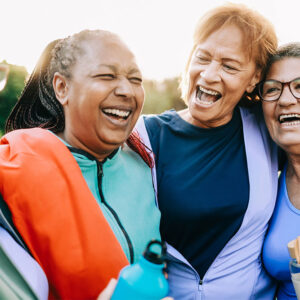 Our healthcare system has a fatal flaw. It's set up to react to illness, NOT prevent it. So, doctors are stuck in a losing game of whack-a-mole. They spend all their energy and time scrambling to knock down symptoms. That means prescriptions for preventative care are virtually nonexistent. And that's certainly the case with memory...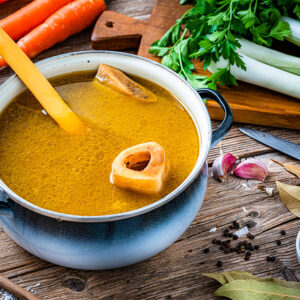 I was in a small grocery store in the mountains recently, and noticed that they had bone broth for sale. I thought, "Wow, we've come a long way!" And that's a good thing. Here's why… Bone broth used to be nearly impossible to find in modern-day grocery stores. But to eke out as much nutritional...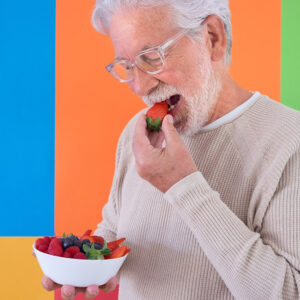 You can't turn on the T.V. or flip through a newspaper anymore without seeing a new drug breakthrough they claim will FINALLY rid humanity of our aging brain issues. These medicines hit the market promising miracles. But it typically isn't long before we start seeing their dark side. Meanwhile, a safe, natural remedy to boost...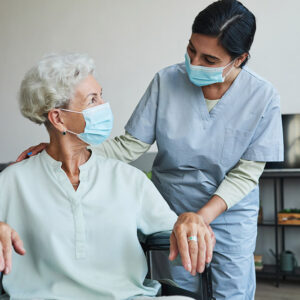 "We've unfortunately had to put my 90-year-old mother in a home. I'm so worried she's going to get sick (especially with COVID still around). Is there anything I can do to help protect her?" Sam from Prattville, AL Hi Sam, Your situation sounds familiar. My father is in a senior living center with about 300...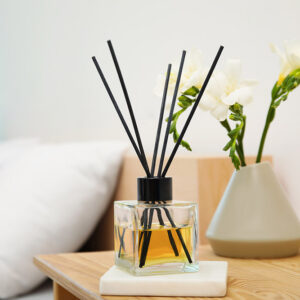 You have five primary senses: sight, hearing, taste, touch, and smell. (The sixth one doesn't count. Only your Aunt Mable claims that one.) But you've likely noticed that only your sight and hearing get tested when you visit the doctor. Your senses of taste, touch, and smell are almost entirely ignored. And ignoring one of...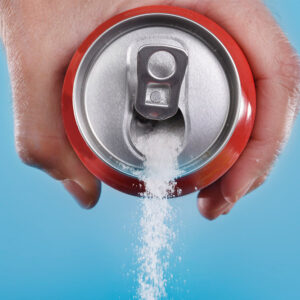 People often ask me what's the WORST thing for their health. Cigarettes, alcohol, and illegal drugs often pop to mind. But everyone KNOWS those things are bad. But there's in fact, a popular "harmless" daily habit that has HUGE health consequences. And it can be every bit as bad as a cigarette or booze habit....