Sugar: Watch out! It's Behind You!
Today, I watched a news story on a man named Damon Gameau who went on a high-sugar diet for 60 days. To be exact, he consumed 40 teaspoons of sugar per day. He turned his journey into a documentary called That Sugar Film.
I bet you can guess how things went for him.
Within 12 days… he was 5 pounds heavier.
Within 18 days… he developed fatty liver disease. We wrote about this before. It's not good.
Here's the catch to Gameau's experiment:
He didn't literally eat spoonfuls of sugar.
So how did he pack in an extra 40 teaspoons per day?
He must have had something like soda… or candy… or perhaps a heaping bowl of delicious ice cream, right?
No, no, and (unfortunately for him)… no.
Instead, he helped himself to "hidden sugar" in foods most people would consider healthy. For instance, his go-to meals included breakfast bars… low-fat yogurt… and apple juice.
Gameau goes on to say some of the sneakiest sources of sugar are condiments.
In a general sense, he's correct. Pick up ANY kind of sauce or flavoring in the supermarket and you're lucky if the first or second ingredient is anything other than high fructose corn syrup. For our purposes, we might as well consider high fructose corn syrup to be sugar, even though the FDA rejected the Corn Refiners Association trying to change its name to "corn sugar." (You know your product's awful when your propaganda tries to link it to sugar, rather than distance itself.)
Sometimes, for fun (I have some pretty odd definitions for fun), I'll go through every condiment I can grab in the aisle… and completely fail to find one lacking in corn syrup.
It's gotten so bad, even finding actual sucrose (real sugar!) can be a challenge. Last Thanksgiving, while shopping for dessert, I thought to myself, "If I'm going to enjoy an ice cream sundae, at least I want the real deal" and searched for some chocolate syrup made from sucrose and not HFCS.
Guess what?
There wasn't any. I had to settle for some hot fudge. Which was awful, because the stuff (apparently) has to be heated and mixed first. Otherwise you get hard bits of sugar and some weird gelatinous filler dumped into your bowl.
So disappointing…
Anyway, I'm now realizing if I wanted genuine sugar so much, I could have just piled my cart full of foods the government considers healthy. Good thing to keep in mind for this year.
So what happened to Mr. Gameau?
After just 60 days, he was on the verge of being Type 2 diabetic, showed signs of heart disease risk, and had gained 18 pounds. He even collected 4 inches of visceral fat around his organs.
"Well, hold up," some skeptics might say. "Of course eating more sugar led to all this! After all, more sugar means more calories!"
Nope. All the while, he ate the same amount of calories.
"Well, then it must have been lack of exercise!"
Wrong again. He didn't change his exercise schedule.
When interviewed, Gameau said the point of his film wasn't to demonize sugar.
Why not? You'd be better off drinking an equivalent amount of hard liquor.
Watch out for this stuff. It's lurking everywhere. Check your labels. And just in case you don't feel like memorizing the different names for sugar that manufacturers use to sneak the stuff into their products, we're working hard on a shopping guide. Armed with it, you'll have X-ray vision for all food labels.
Regards,

Nate Rifkin
Underground Health Researcher

Written By Nate Rifkin
Nate Rifkin is an obsessed health and mind-power researcher and author. To hear more from Nate, sign up to receive Living Well Daily for free, here.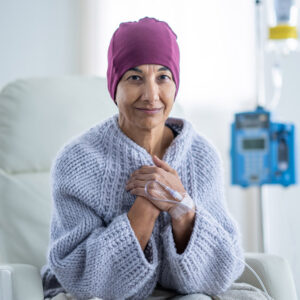 "Why does chemo also destroy good cells?" Martha from Kansas City, MO Hi Martha, We tend to think of "chemotherapy" as a single treatment. But the truth is, there are various types of chemotherapies. And they work in different ways. In general, chemotherapy destroys healthy cells, not just the cancerous ones, because it's a non-specific or...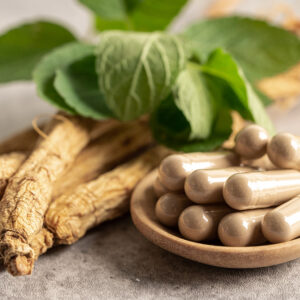 Ginseng is the very definition of an "ancient cure." In fact, you can find the potent herb mentioned in 2,000-year-old Chinese books as a treatment for a wide range of illnesses. But what's made ginseng stand the test of time… remaining nearly as popular TODAY as it was hundreds of years ago… is its apparent...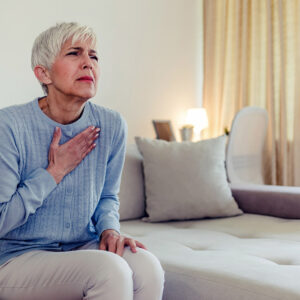 After every meal, millions of Americans pop a pill. Folks are convinced that proton pump inhibitors (PPIs) such as Prilosec or Nexium are necessary to head off heartburn. But what these drugs REALLY do is liable to shock you. To begin with, they block your body from properly digesting your food. But that's just the...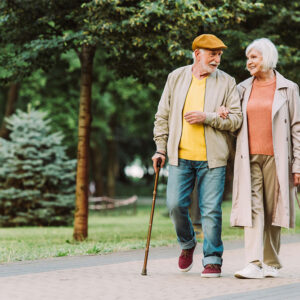 Once you pass a certain age, the medical ads start haunting you. You find them shoved into your mailbox. Then they show up in your email. And you even start spotting them hovering in the corner of every website you visit. It seems EVERYONE is trying to sell you a drug to relieve your arthritis...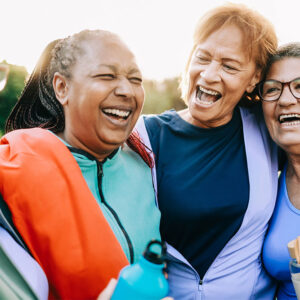 Our healthcare system has a fatal flaw. It's set up to react to illness, NOT prevent it. So, doctors are stuck in a losing game of whack-a-mole. They spend all their energy and time scrambling to knock down symptoms. That means prescriptions for preventative care are virtually nonexistent. And that's certainly the case with memory...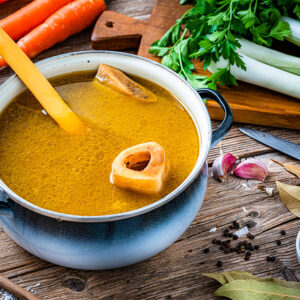 I was in a small grocery store in the mountains recently, and noticed that they had bone broth for sale. I thought, "Wow, we've come a long way!" And that's a good thing. Here's why… Bone broth used to be nearly impossible to find in modern-day grocery stores. But to eke out as much nutritional...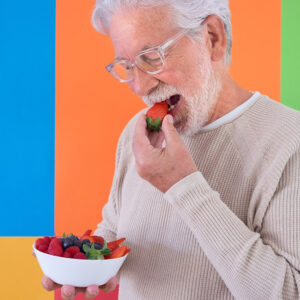 You can't turn on the T.V. or flip through a newspaper anymore without seeing a new drug breakthrough they claim will FINALLY rid humanity of our aging brain issues. These medicines hit the market promising miracles. But it typically isn't long before we start seeing their dark side. Meanwhile, a safe, natural remedy to boost...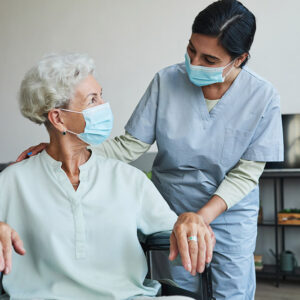 "We've unfortunately had to put my 90-year-old mother in a home. I'm so worried she's going to get sick (especially with COVID still around). Is there anything I can do to help protect her?" Sam from Prattville, AL Hi Sam, Your situation sounds familiar. My father is in a senior living center with about 300...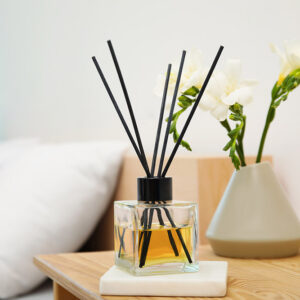 You have five primary senses: sight, hearing, taste, touch, and smell. (The sixth one doesn't count. Only your Aunt Mable claims that one.) But you've likely noticed that only your sight and hearing get tested when you visit the doctor. Your senses of taste, touch, and smell are almost entirely ignored. And ignoring one of...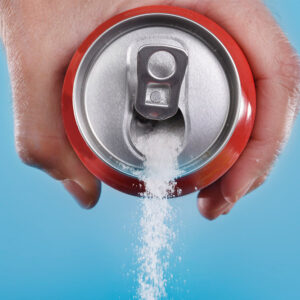 People often ask me what's the WORST thing for their health. Cigarettes, alcohol, and illegal drugs often pop to mind. But everyone KNOWS those things are bad. But there's in fact, a popular "harmless" daily habit that has HUGE health consequences. And it can be every bit as bad as a cigarette or booze habit....