Surprising Juice Lowers Blood Pressure, Improves Heart Health
New research reveals this juice can boost your heart health and lower blood pressure
Discover how only a few ounces a day can tell heart failure to "beet" it!
Plus, a few easy ways to start enjoying this hearty juice today!
Dear Living Well Daily Reader,
"Actually, that tastes really good! How did you make it?!?"
Over the weekend, I had my friend try a new type of juice. Due to its magenta color and earthy smell and the fact that he's not one to try new "health" foods with excitement, it was quite the challenge to get him to take the first swig.
But he was happy he did!
In fact, he loved this heart-healthy concoction so much, he finished the entire glass and asked if I would make him another one. So I did, partially because I was jazzed that he liked a healthy treat and also because it's good for his heart health.
And I made myself one too because a recent study shows that this cardiovascular supportive tonic may protect me well into old age. Maybe more so than my friend.

"Beet" It, Heart Failure!
So what was this earthy delight we were so enjoying?
Beetroot juice.
And recent research shows that folks who drink beet juice may have a significantly lower risk of a heart issue called heart failure with preserved ejection fraction (HFpEF). HFpEF happens when the left chamber of the heart pumps with each beat. This heart malfunction happens mostly in older women.
The most prevalent symptom of HFpEF is exercise intolerance or shortness of breath and fatigue accompanying a normal exertion level. And according to Wake Forest Baptist Medical Center, where the research was conducted, it's the "most rapidly increasing cardiovascular disorder" in the U.S.
It's thought that beetroot juice is heart-protective for people with HFpEF due to its high content of antioxidants and naturally occurring nitrates, which can improve blood flow.
To shed some light on its potency, scientists performed a randomized, double-blind safety study on 19 participants with HFpEF to see if beetroot juice could help boost exercise tolerance.
First, blood pressure and aerobic endurance were measured in the participants. Next, they were split into groups that received either beetroot juice over the course of a week, or a single beetroot juice dose.  After the dosing, the scientists tested the participants' aerobic tolerance and blood pressure again.
Those taking the single dose of beetroot juice showed no improvement.
However, the daily doses of beetroot juice improved participants' aerobic performance by 24 percent in just one week.  This means that drinking beetroot juice daily may help have a significant impact exercise endurance and heart health!
Plus, the juice also reduced resting systolic blood pressure by 5–10 mmHg.
Dalane Kitzman, MD, professor of internal medicine at Wake Forest Baptist and senior author of the study, reports:
Although larger trials need to be conducted, these initial findings suggest that one week of daily beetroot juice could be a potential therapeutic option to improve aerobic endurance in patients with HFpEF, which has implications for improving everyday activities and quality of life.
While this is great news for everybody, it may be most significant for women, since they have a higher chance of suffering from HFpEF.
And that's why I will continue to drink my beetroot juice every morning. You should too! Here's how to get started.

Juice Your Way to a Healthier Heart
If you have a mechanical juicer, follow the instructions in your owner's manual.
But if you're juicer-less like me, there's still an easy way to get fresh beet juice. But be warned, juicing a beet can be a messy job.
The first thing you're going to want to do is cover your work surface with wax paper or plastic wrap and put on some gloves.
Then finely grate one bunch of beets onto a cheesecloth-lined surface. Be sure to have wax paper under the cheesecloth. There is no need to peel the beets, but be sure to wash them thoroughly. The finer your grate, the more juice you will get.
Collect the grated beets in the cheesecloth and tightly twist until the top is closed. Squeeze the juice into a large glass storage container.
This juice can be stored in your fridge for up to three days. And since you only need a few ounces to get your heart juices flowing, you only need about 2½ shots a day!
If juicing your own beets isn't your thing, there is an easy shortcut. Beetroot powder is available. All you have to do is add it to water and voilà! You've got all the health benefits and none of the mess. Well, unless you spill it.
While I would like to say I juice fresh beets every morning, I don't always have the time. I use the beetroot powder and find it just as satisfying and delicious as the fresh stuff.
Vitacost has several brands to choose from, but I prefer Starwest Botanicals. Click here to check it out.
Live well,

Natalie Moore
Managing editor, Living Well Daily
---
Sources
[1] Daily Dose of Beetroot Juice Improved Endurance and Blood Pressure in Older Patients with Common Type of Heart Disease
[2] How to Peel and Juice a Beet

Written By Natalie Moore
Natalie Moore is a dedicated health researcher with a passion for finding healthy, natural, and science-based solutions. After a decade of direct healthcare experience in western and natural medicine, she was involved in public health research before joining Living Well Daily.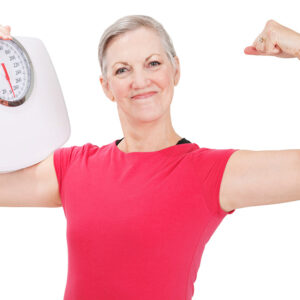 Dear Living Well Daily Reader, There's more weight-loss advice out there than there are stars in the sky. Much of it's complicated, strenuous, or downright impossible to follow. With the promise of slimming down, people push everything from extreme exercise to gross drinks you must hold your nose to gulp down. But the MOST common...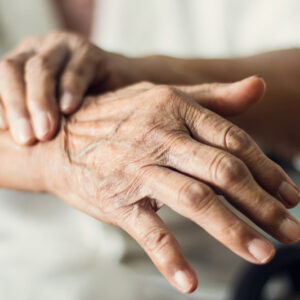 Diabetes is HARD on seniors. Sure, younger people can also develop diabetes-linked kidney disease, heart disease, or even brain problems. But when you mix high blood sugar with advanced age, all those conditions tend to progress faster and become more severe. Case in point: peripheral neuropathy. Peripheral neuropathy occurs when blood sugar levels rise and...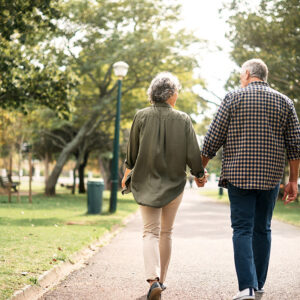 We live in a fast-paced society. And we're expected to keep the pedal to the metal at work and fill the little leisure time we allow ourselves with as many activities as possible… We demand a 24/7 news cycle, instant updates on our phones, and lightning-fast internet speeds… In a culture where most people judge...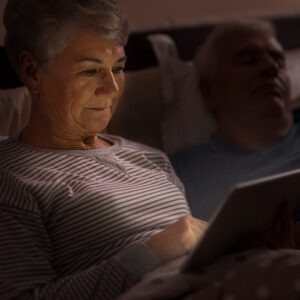 I'm a sleep evangelist. Because getting quality sleep is CRITICAL for good health. You simply can't have one without the other. In fact, regularly missing out on a good night's sleep raises your risks for heart issues, mood disorders, weight gain, blood sugar irregularities, and brain problems. Bur new research raises a red flag about...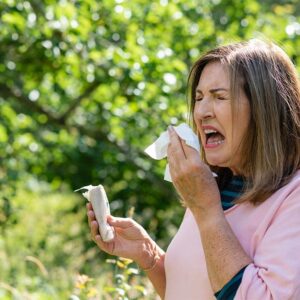 "My allergies have been so terrible the last few weeks and my allergy medicine isn't really doing anything. What can I do?" – Darlene from Chesapeake, Virginia Hi Darlene, There are two steps I typically recommend to tackle troublesome allergies. The first is to focus on nutrients. Begin by getting enough magnesium, folic acid, and carotenoids...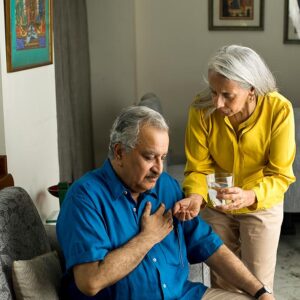 Type the word "Zantac" into any search engine, and the first thing likely to come up is "Zantac lawsuit." And the reason WHY people are suing the drug's maker, GlaxoSmithKline (GSK), is a twisted tale that'll turn your stomach… The drug company allegedly took a page straight out of big tobacco's playbook. And as a...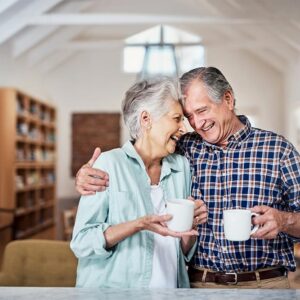 I love coffee. I roast my own beans. I have a fancy coffee maker. The WHOLE nine yards. Of course, I love the bright, bitter punch of flavor I get in every sip. And there's nothing like the jump-start coffee gives my brain in the morning. But I also know that coffee has bunches of...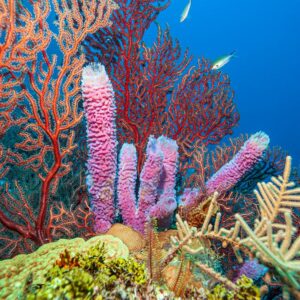 Cancer treatments essentially come in two "flavors." There are the sickening meds that poison the cancerous cells (and sometimes the healthy ones, too), like chemotherapy. Or there are the physical "slash and burn" options such as surgery and radiation. There are times that either or both might be necessary. But let's face it, cancer treatments...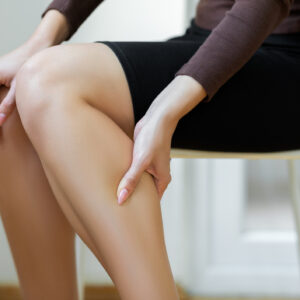 Venous thromboembolism is what I call an "orphan condition." The chances are high that you've never even heard of it before. But we should discuss it more often because it's underdiagnosed, SERIOUS, and preventable. A (VTE) happens when a blood clot forms in a vein. When that clot is in a DEEP vein (usually in...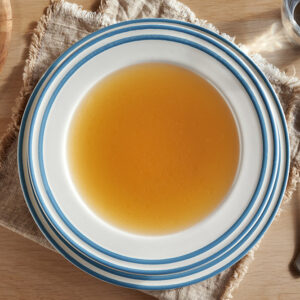 Bone broth has popped up on grocery store shelves nationwide in the last few years. And I couldn't be happier about it! I love to drink bone broth. But I used to have to make my own "liquid gold." And to be honest… it's time-consuming. Now, you can pop down to your local supermarket and...