The Best Kind of Water to Drink
On Friday, I wrote about antioxidants and how they are a key to reducing a cause of our aging. At the end of the article, I teased about one of the most powerful antioxidants of all.
Then on Monday, Jasmine wrote about water. While this may have seemed off topic, it actually wasn't.
In fact, a certain kind of water is exactly what I was hinting about last week.
Let me explain:
About half a decade ago, I met a 50-year-old man who looked no older than 30. Thing is, it wasn't just the fact that he was in shape (he had recently dropped 100 pounds… that's not a typo). He had a young-looking face as well. I had to know his secret, and he wasn't shy about telling it:
He drank a certain kind of water every day.
At first, I was skeptical. Then he gave me a few glasses to drink. And when I felt how energizing the water was, I was convinced.
But hey, it could have been the placebo effect, where simply because I imagined the water would do me good, it came true. Or maybe he spiked the water with caffeine or something!
So over the years, I researched like a madman. And I uncovered studies showing the antioxidant power of this water is both real and very beneficial. Most of this work was done in Japan… and I'm honestly shocked it hasn't made mainstream headlines here in the United States.
The water works by delivering hydrogen in a form in which it can act as an antioxidant. Normally, because it's attached to oxygen (in H2O, the H stands for hydrogen and the O stands for oxygen), it doesn't latch onto any free radicals in your body.
But with this special kind of water, some of the hydrogen is "freed up" so it can act as a bodyguard for your tissues.
Sounds like I'm off my rocker, right?
While I normally like to pepper these articles with a link or two to studies, in this case, I'm going to give you five. Because I want to show the skeptics out there that this isn't another goofy health remedy without science behind it.
So if you like to dive into the original research, get your game face on and have at it:
Here are studies showing this hydrogen-rich water…
Helps mice maintain brain power as they age.
Prevents the decline in learning and memory brought about by physical stress in mice…
Reduces hearing loss in guinea pigs…
And decreases triglycerides and fatty liver, among other important health markers…
Now at this point, you might be intrigued, but the natural question arises: Those are all on animals… What about humans?
Well, here you are:
This randomized, double-blind, placebo-controlled, human crossover study from the Kajiyama Clinic in Japan showed that drinking hydrogen-rich water is associated with significant decreases in LDL, decreases in oxidized LDL, and an improved glucose metabolism.
Wish there were more human studies?
Yeah… me too!
But don't hold your breath. Or dehydrate yourself, for that matter.
Hydrogen-rich water suffers from the same malady as any other natural nutrient. I believe the Latin term is Bigus Pharmas can't patentunumus, which means not many people are willing to fork over money to fund research.
If that weren't bad enough, it's suffering from another black eye: multilevel-marketing (MLM) companies that… how do I put this… make stuff up about how awesome this water is.
My friend who looked 20 years younger than his real age? Yup, he was part of an MLM. Maybe still is.
And he's a great guy. Unfortunately, many other distributors of machines that create this water tend to get, shall we say, overenthusiastic about how this water works. They say it eliminates all kinds of specific maladies, and only manage to stop short of claiming you'll leap tall buildings in a single bound.
It doesn't help that the science itself hasn't given the water the research spotlight it deserves.
In the midst of all the hype and dubious claims, however, there is a hefty grain of truth.
So instead of twiddling my thumbs and waiting for people to agree… as if that'll ever happen… I just keep drinking the water. And I feel fantastic as a result. People comment that my skin looks great. Not a bad deal for drinking some water.
I'll talk more about how this water is created in a bit.
For now, here's another way to potentially increase free hydrogen in your body for antioxidant benefits:
A Japanese study found eating turmeric increased the amount of hydrogen exhaled in the breath, possibly because it increases the hydrogen-producing bacterial flora in the gut.
Now, I don't know if that result translates to the hydrogen also acting as an antioxidant in your body… but eating more turmeric is almost always a good idea because of its amazing anti-inflammatory benefits.
Regards,
Nate Rifkin
Underground Health Researcher

Written By Nate Rifkin
Nate Rifkin is an obsessed health and mind-power researcher and author. To hear more from Nate, sign up to receive Living Well Daily for free, here.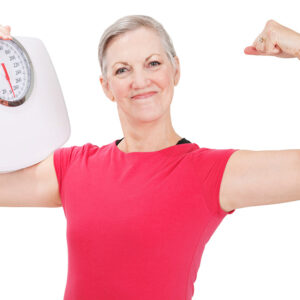 Dear Living Well Daily Reader, There's more weight-loss advice out there than there are stars in the sky. Much of it's complicated, strenuous, or downright impossible to follow. With the promise of slimming down, people push everything from extreme exercise to gross drinks you must hold your nose to gulp down. But the MOST common...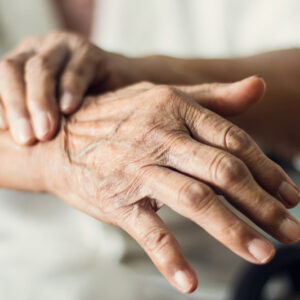 Diabetes is HARD on seniors. Sure, younger people can also develop diabetes-linked kidney disease, heart disease, or even brain problems. But when you mix high blood sugar with advanced age, all those conditions tend to progress faster and become more severe. Case in point: peripheral neuropathy. Peripheral neuropathy occurs when blood sugar levels rise and...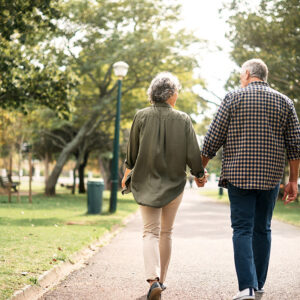 We live in a fast-paced society. And we're expected to keep the pedal to the metal at work and fill the little leisure time we allow ourselves with as many activities as possible… We demand a 24/7 news cycle, instant updates on our phones, and lightning-fast internet speeds… In a culture where most people judge...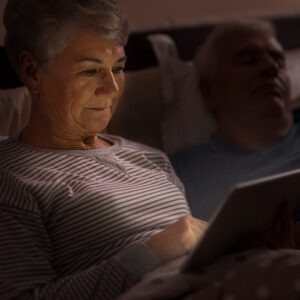 I'm a sleep evangelist. Because getting quality sleep is CRITICAL for good health. You simply can't have one without the other. In fact, regularly missing out on a good night's sleep raises your risks for heart issues, mood disorders, weight gain, blood sugar irregularities, and brain problems. Bur new research raises a red flag about...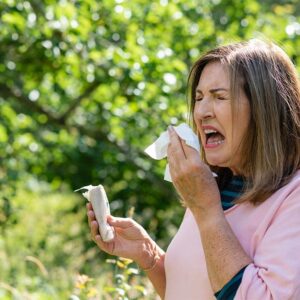 "My allergies have been so terrible the last few weeks and my allergy medicine isn't really doing anything. What can I do?" – Darlene from Chesapeake, Virginia Hi Darlene, There are two steps I typically recommend to tackle troublesome allergies. The first is to focus on nutrients. Begin by getting enough magnesium, folic acid, and carotenoids...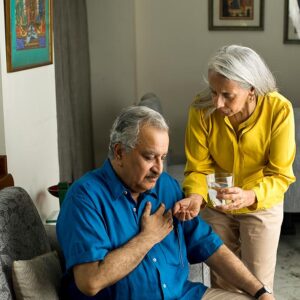 Type the word "Zantac" into any search engine, and the first thing likely to come up is "Zantac lawsuit." And the reason WHY people are suing the drug's maker, GlaxoSmithKline (GSK), is a twisted tale that'll turn your stomach… The drug company allegedly took a page straight out of big tobacco's playbook. And as a...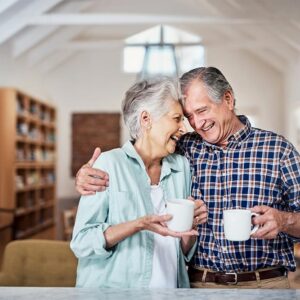 I love coffee. I roast my own beans. I have a fancy coffee maker. The WHOLE nine yards. Of course, I love the bright, bitter punch of flavor I get in every sip. And there's nothing like the jump-start coffee gives my brain in the morning. But I also know that coffee has bunches of...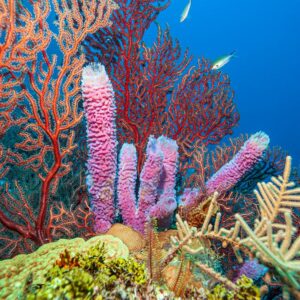 Cancer treatments essentially come in two "flavors." There are the sickening meds that poison the cancerous cells (and sometimes the healthy ones, too), like chemotherapy. Or there are the physical "slash and burn" options such as surgery and radiation. There are times that either or both might be necessary. But let's face it, cancer treatments...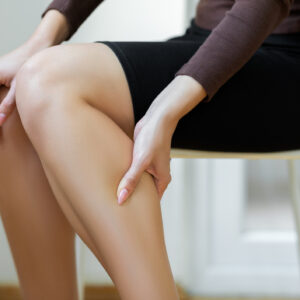 Venous thromboembolism is what I call an "orphan condition." The chances are high that you've never even heard of it before. But we should discuss it more often because it's underdiagnosed, SERIOUS, and preventable. A (VTE) happens when a blood clot forms in a vein. When that clot is in a DEEP vein (usually in...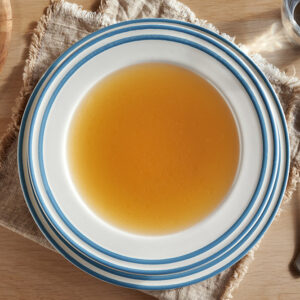 Bone broth has popped up on grocery store shelves nationwide in the last few years. And I couldn't be happier about it! I love to drink bone broth. But I used to have to make my own "liquid gold." And to be honest… it's time-consuming. Now, you can pop down to your local supermarket and...