This Popular Type of Soap Is Hazardous and Useless
Many labels on hand soap in a typical supermarket proclaim that the bar, liquid, or gel within is "antibacterial."
That's no lie. Most antibacterial soaps contain a substance called triclosan, a potent antimicrobial agent.
In fact, it's so potent that it's potentially a disaster for both personal and planetary health. An investigation by the Environmental Working Group concluded that:
"Triclosan is linked to liver and inhalation toxicity, and low levels of triclosan may disrupt thyroid function… Wastewater treatment does not remove all of the chemical, which means it ends up in our lakes, rivers, and water sources. That's especially unfortunate since triclosan is very toxic to aquatic life."
But hey, one does what one must. After all, germs are hard to kill.
Aren't they?
Well, no. New research (1) in the Journal of Antimicrobial Chemotherapy has found that hand cleaners laced with triclosan are no better than regular soap at killing germs.
In a study published Sept. 15, Korean University researchers set out to simulate typical hand-washing conditions.
They exposed 20 types of bacteria to regular soap and to soap containing 0.3 percent triclosan. That's the maximum legal concentration for hand soaps.
The exposure lasted for 20 seconds, roughly the time of a typical hand-washing session.
To be thorough, they did another experiment. They had volunteers dip their hands in a bacterial solution and then wash their hands with either regular soap or soap with triclosan
In both experiments, the result was the same. The researchers concluded:
"Antibacterial soap containing triclosan (0.3 percent) was no more effective than plain soap at reducing bacterial contamination when used under 'real life' conditions. The present study provides practical information that may prove useful for both industry and governments."
I'm not a polite, dignified antimicrobial researcher, so I'll put it a bit more plainly.
It should be illegal to put this stuff into personal care products, yet hand soap, body wash, shampoo, and even toothpaste all still contain triclosan.
According to its website, the FDA is "engaged in a comprehensive scientific and regulatory review of all the available safety and effectiveness data" regarding triclosan.
But given that this nasty chemical doesn't work — on hands, anyway — don't wait on a glacial government investigation.
The Korean researchers noted in their investigation that fewer products contain the chemical these days. It appears manufacturers are quietly removing it.
(Or not so quietly — a Google search for triclosan brings up the proud proclamation, "Crest Pro-Health toothpastes are formulated to deliver the same plaque and gingivitis benefits and more without triclosan.")
Until the government or market forces ban it entirely, check ingredient labels. Don't buy anything that contains triclosan or its close chemical cousin, triclocarban.
Beyond this, be wary of harsh chemicals of all kinds that promise antibacterial "benefit." The two potential problems with constant use of antimicrobial substances are:
The chemicals themselves may be toxic to people or environments
Shielding people — especially children — from exposure to common environmental microbes deprives their immune systems of an opportunity to "learn" which bugs are harmful and which are harmless or even beneficial. That may set them up for a lifetime of immune dysfunction. The idea that too-sterile environments can harm long-term health — the so-called "hygiene hypothesis" — is becoming more widely accepted by researchers each year.
How clean you keep yourself, your children, and your home is ultimately your own decision. But whatever level of cleanliness you choose — achieve it without these useless, hazardous chemicals.
Regards,

Brad Lemley
Editor, Natural Health Solutions
Citations
(1) S.A. Kim, et. al. Bacterial effects of triclosan in soap both in vitro and in vivo. Journal of Antimicrobial Chemotherapy. Published online Sept. 15, 2015

Written By Brad Lemley
Brad Lemley is a science and health writer and former senior correspondent for The Washington Post and Discover magazine. He is a tireless advocate for safe, natural, self-directed healthy living practices and therapies.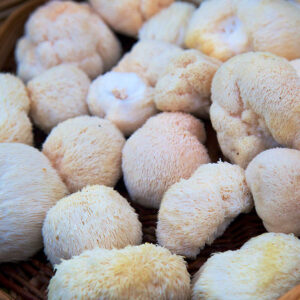 I'm a big fan of medicinal mushrooms. Almost everyone has eaten a standard mushroom on a pizza or in a spaghetti sauce, of course. But most folks have yet to experience medical mushrooms' power to improve our health. Medicinal mushrooms are already used to treat heart, liver, and brain conditions. They can boost the immune...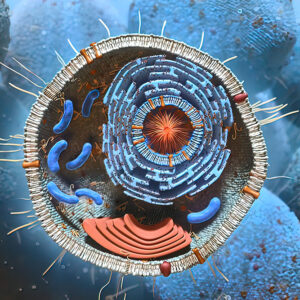 Aging isn't for sissies, that's for sure. But hey, I always remind myself the alternative is FAR worse! Besides, when you sit back and take stock, you'll realize that a life well lived – like your own – is something to be proud of. But those accomplishments, unfortunately, don't reduce your risk of suffering the...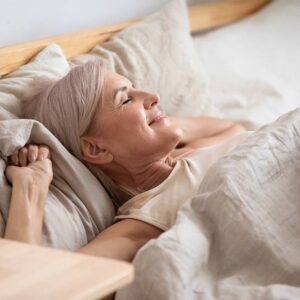 If you're concerned about diabetes, you've probably done your research. You likely focused on all the common problem areas to ward off rising blood sugar: the grocery store… the gym… and the bathroom scale. And those ARE all great places to start! Eating better, exercising, and losing weight can go a long way toward bringing your...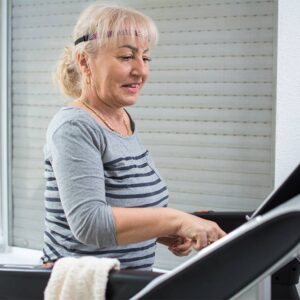 This time of year, I start to feel a little stir-crazy. Cabin fever sets in as I tire of the cold and snow. And I start thinking about the warmer weather that's right around the corner (but still feels SO far away). You see, I enjoy walking, hiking, and running outside. It's good for both...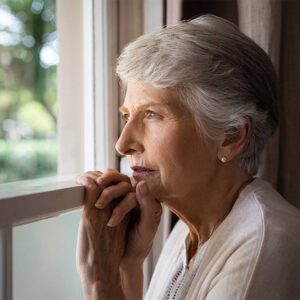 Before the pandemic, we didn't talk much about being lonely. But when the virus locked us down in our homes, the issue of isolation could no longer be ignored. Some of us were experiencing that kind of loneliness for the first time. But the truth is social isolation has ALWAYS been a common problem for...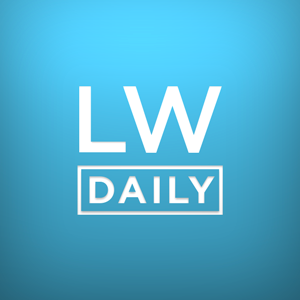 "Are there any natural solutions for an enlarged prostate?" -Mike from Summerville, South Carolina Hi Mike, There are many things you can do to improve your prostate health. Eating better is the first step. This means loading up on nutritious foods, including plenty of fresh organic vegetables and lean meats. (And yes, that DOES mean...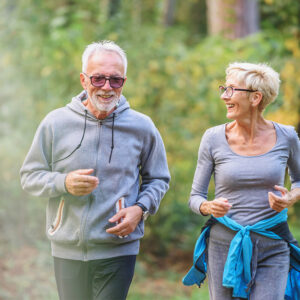 You think that when you reach "your golden years," you won't have much to worry about anymore. After all, many of life's major stressors, like work, kids, and relationships, are pretty much settled by the time you hit your sixties. So why the heck are we all so darned depressed then?! According to a recent...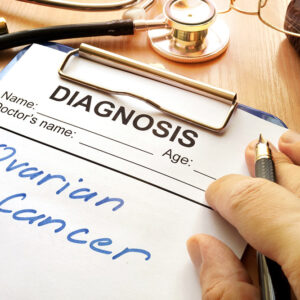 Cancer research is nothing new. In fact, we've been studying this killer since the 1800s. Yet despite all that investigating, there's still so much we DON'T know. That's why each time we reach a new milestone in our understanding of cancer, it should be celebrated. And a recent study has helped us make another large...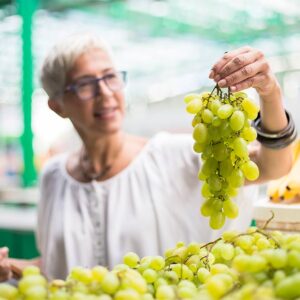 In the winter, we tend to ignore the importance of protecting our skin from the sun's powerful rays. But where I live, in Colorado, I see many folks come down from the ski areas with "raccoon eyes." This happens when skiers' faces burn, but the areas around their eyes remain pale because they wear goggles....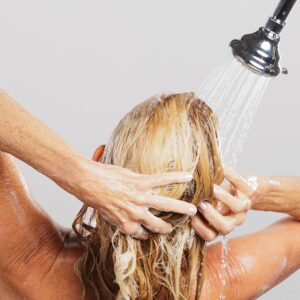 If I were to ask you what you think the risk of getting diabetes from your shampoo is, you'd probably do two things: Laugh Go looking for another doctor And to be honest, I wouldn't blame you. After all, connecting shampooing your hair to blood sugar levels seems absurd. But not so fast. The disturbing...