Top GMO Vitamins Are There Hidden GMOs in Your Supplements?
Dear Living Well Daily Reader,
First, forgive us for our technical difficulties on our "Stop the DARK" Act petition. It seems the response has been high, and the server keeps crashing. As soon as we realize it's down, we work hard to get it up and running again. So if you tried to sign the petition and encountered an error, please try again here.
Just put in your name and email and you'll automatically be added to our petition demanding that Congress not approve HR 1599. You'll get regular updates on the status of the bill.
One of the reasons this act is so troubling is that it would create extensive regulations for products to be labelled non-GMO. Many companies may not be able to afford to go through the regulatory process and get approval to label their product as non-GMO, even if they have testing or documentation to prove there are no genetically engineered ingredients in their product.
And that may be especially true for supplement companies. Unlike a single-ingredient food like corn or soy, supplements can have many ingredients in a single product, and that would make going through the governmental regulatory process that much more extensive.
Now, you already know the main food crops to watch out for genetic engineering, but here's a list to recap:
Soy, corn, alfalfa, zucchini, yellow squash, papaya, canola, and sugar beet.
But what you may not know is that there are likely hidden sources of GMOs in your supplements.
Some vitamins are actually synthesized from corn, and that corn is likely GM. Other ingredients, like whey protein, may not actually be genetically modified, but the cows the protein comes from may have been fed GM corn.
Here are the top 10 potentially GM vitamins and supplements:
Amino acids: Produced by GM microorganisms
Vitamin C as ascorbic acid: Can be synthesized from corn
B12 (cobalamin): Produced by GM microorganisms
B2 (riboflavin): Produced by GM microorganisms
Beta-carotene: May be produced by GM microorganisms
Vitamin E: Extracted from soy
Fish oil with vitamin E: Vitamin E is used as a natural preservative, extracted from soy
Whey protein: May come from cows fed GM corn
Probiotics: May have been fed GM ingredients
Citrate minerals (i.e., magnesium citrate): The citrate can be derived from corn
And here are the top six "filler" ingredients that are high risk of being GM:
Citric acid: This is derived from corn
Maltodextrin: A filler ingredient that is derived from corn
Corn starch: A common filler in supplements
Gelatin: Used in softgel capsules
Soybean oil: Common in softgel products
Lecithin: Usually derived from soy
As you can see, the list is pretty long. That's why it is so important to try to source supplements that are labelled non-GMO.
And it also why we really have to make sure HR 1599 does not get through the Senate. This act will make it so much harder for companies like us to be able to put non-GMO certification on the labels of our products.
And without being able to label our products as non-GMO, you'll be left in the dark.
So if you haven't yet, please sign our petition here to stop the DARK Act. (And if the server crashes again, please forgive us and try again in a few hours.) And once your sign it, please share it with your family and friends.
To living well,

Jasmine LeMaster
Health Researcher
PS: One reader wrote in asking how they can know if the seeds they are buying are genetically modified. The best way I know is to buy only seeds labeled "Organic". Organic seeds cannot be GMOs.

Written By Jasmine Lemaster
Jasmine LeMaster is head of quality assurance for Laissez Faire's Living Well brand and is an integral part of their product research and development team. To hear more from Jasmine, sign up to receive Living Well Daily for free, here.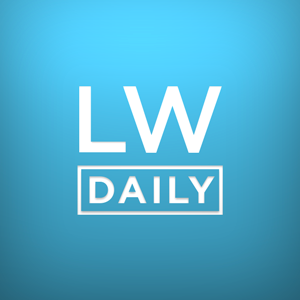 If you have diabetes, you already know that taking insulin is the WORST part of managing this disease. The constant finger pricks and painful injections are enough to drive your mad. And the worst part? It doesn't really work. As a doctor, I can tell you that putting more insulin into a body that already...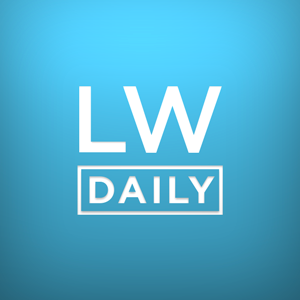 We all want to live long, healthy lives.   But most of what you read about anti-aging is TOTAL BULL.   Everyone out there has a magic cream or miracle pill that will allegedly stop the hands of time.  And some of them might actually give you results in the short-term.   But if you want REAL results, there's...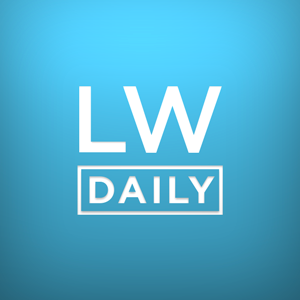 Your mainstream doc talks a lot about how important your heart is. And he probably suggests expensive scans, blood work and other tests to make sure your heart is healthy. The only problem is… they DON'T WORK. It's almost impossible to know if your heart is in good shape. Case in point? My father-in-law died...
If you didn't already know that the American health system is the pits, a new study just confirmed it. In a new ranking put out by Commonwealth Fund, the United States hit the bottom of the list for health care quality in developed countries. This fills me with rage. We should have the best and...
It seems to happen more and more as you age. The newspapers are piling up on the sidewalk… your sink is full of dishes… and you haven't cooked a real meal in weeks. You simply don't have the energy you need to get anything done. And when your energy levels are this low, t's easy...
When you get diabetes… or cancer… or any other chronic disease, your mainstream doc will point a finger at all sorts of things. They'll blame your diet… your age… and even your genes. What they'll never point a finger at is the one thing that determines who gets sick… and who doesn't. But I will....
Be honest: when was the last time you felt sharp, strong, and full of energy… Or made it through the day without reaching for a coffee or an energy drink? If it's too long ago to remember, I have good news for you. My colleague, Dr. Richard Gerhauser, has just created a revolutionary 3-in-1 formula...
Dear Living Well Daily Reader, For most of us, nothing is more terrifying than being diagnosed with Alzheimer's. And it's not just because this devastating disease can make you lose your memories. It' can also strip you of your INDEPENDENCE. Fortunately, there are a few ways to catch Alzheimer's before it steals your future. And...
Dear Living Well Daily Reader, For years, the mainstream has been telling you the same old lies about how long you're going to live. They'll tell you it's all about your genes… your diet… and even what you ate as a kid. Even worse, they'll hand you a bag full of expensive, risky pills that...
Dear Living Well Daily Reader, A recent survey quizzed men and asked them about their prostate cancer risk. When asked what the most common signs of prostate cancer were… most men had no clue. Why? They are afraid of telling the doctor about anything to do with their prostate because they don't want to be...