Top GMO Vitamins Are There Hidden GMOs in Your Supplements?
Dear Living Well Daily Reader,
First, forgive us for our technical difficulties on our "Stop the DARK" Act petition. It seems the response has been high, and the server keeps crashing. As soon as we realize it's down, we work hard to get it up and running again. So if you tried to sign the petition and encountered an error, please try again here.
Just put in your name and email and you'll automatically be added to our petition demanding that Congress not approve HR 1599. You'll get regular updates on the status of the bill.
One of the reasons this act is so troubling is that it would create extensive regulations for products to be labelled non-GMO. Many companies may not be able to afford to go through the regulatory process and get approval to label their product as non-GMO, even if they have testing or documentation to prove there are no genetically engineered ingredients in their product.
And that may be especially true for supplement companies. Unlike a single-ingredient food like corn or soy, supplements can have many ingredients in a single product, and that would make going through the governmental regulatory process that much more extensive.
Now, you already know the main food crops to watch out for genetic engineering, but here's a list to recap:
Soy, corn, alfalfa, zucchini, yellow squash, papaya, canola, and sugar beet.
But what you may not know is that there are likely hidden sources of GMOs in your supplements.
Some vitamins are actually synthesized from corn, and that corn is likely GM. Other ingredients, like whey protein, may not actually be genetically modified, but the cows the protein comes from may have been fed GM corn.
Here are the top 10 potentially GM vitamins and supplements:
Amino acids: Produced by GM microorganisms
Vitamin C as ascorbic acid: Can be synthesized from corn
B12 (cobalamin): Produced by GM microorganisms
B2 (riboflavin): Produced by GM microorganisms
Beta-carotene: May be produced by GM microorganisms
Vitamin E: Extracted from soy
Fish oil with vitamin E: Vitamin E is used as a natural preservative, extracted from soy
Whey protein: May come from cows fed GM corn
Probiotics: May have been fed GM ingredients
Citrate minerals (i.e., magnesium citrate): The citrate can be derived from corn
And here are the top six "filler" ingredients that are high risk of being GM:
Citric acid: This is derived from corn
Maltodextrin: A filler ingredient that is derived from corn
Corn starch: A common filler in supplements
Gelatin: Used in softgel capsules
Soybean oil: Common in softgel products
Lecithin: Usually derived from soy
As you can see, the list is pretty long. That's why it is so important to try to source supplements that are labelled non-GMO.
And it also why we really have to make sure HR 1599 does not get through the Senate. This act will make it so much harder for companies like us to be able to put non-GMO certification on the labels of our products.
And without being able to label our products as non-GMO, you'll be left in the dark.
So if you haven't yet, please sign our petition here to stop the DARK Act. (And if the server crashes again, please forgive us and try again in a few hours.) And once your sign it, please share it with your family and friends.
To living well,

Jasmine LeMaster
Health Researcher
PS: One reader wrote in asking how they can know if the seeds they are buying are genetically modified. The best way I know is to buy only seeds labeled "Organic". Organic seeds cannot be GMOs.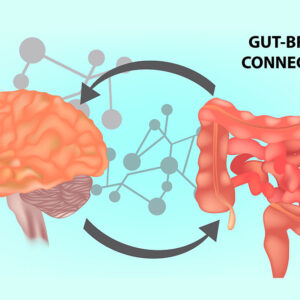 I'm always encouraging patients to focus on their gastrointestinal health. It's often overlooked—and well-balanced belly bugs are vital for overall good health. So I'm not surprised that I've seen a lot of folks lately who have told me that working on their gut balance has been absolutely LIFE-CHANGING. But it's NOT in the way you're...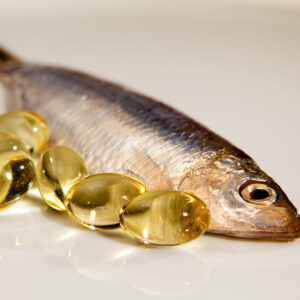 I love talking about the active elements in foods because it highlights the powerful health benefits of those individual ingredients. Take fish oil, for instance. If you search the Living Well Daily archives, you'd likely find THOUSANDS of references to this golden fish extract. Fish oil contains the essential fatty acids eicosapentaenoic acid (EPA) and...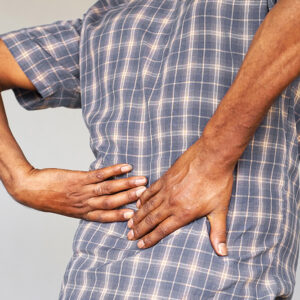 "I feel like I can barely do anything anymore because of my back pain. I'm always taking pain meds. What else can help?" – Ed, Huntsville, AL Hi Ed, Brace yourself. What I'm about to tell you about back pain will no doubt come as a surprise. It might even seem downright unbelievable at first....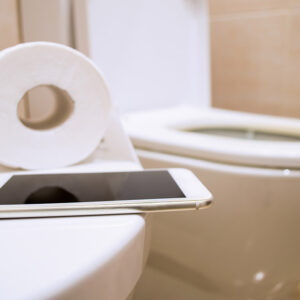 Taking a trip to the bathroom used to be a break from the chaos of daily life. It's likely at least partially responsible for the nickname restroom. After all, there wasn't much to do in that room unless you had a magazine to read. But nowadays, for many of us, the restroom is anything BUT...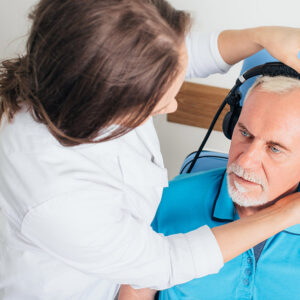 Hearing loss has a habit of sneaking up on folks. Typically, it happens so slowly that you don't notice it until you've lost a SIGNIFICANT amount of hearing. According to the National Institutes of Health, about 8 percent of adults 55 to 64 have disabling hearing loss. That number jumps to 25 percent for people...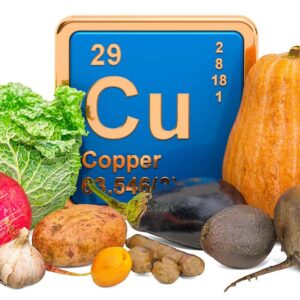 Dear Living Well Daily Reader, Some nutrients get all the glory. There are the vitamin A-Listers like C, D, and E. And although minerals like calcium, potassium, and magnesium might be considered B-List stars, they ALSO get their fair share of attention. But one vital nutrient never gets to walk the red carpet. And that...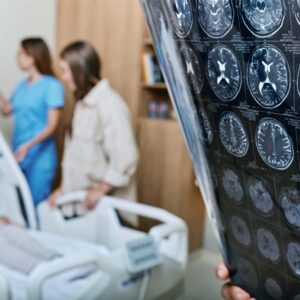 It's NOT good news. A recent report by the World Health Organization (WHO), confirmed that the chance of having a stroke has skyrocketed by a whopping 50 percent in the last twenty years. According to the WHO, that means your stroke risk is now about one in four. Next time you're in a crowd, look...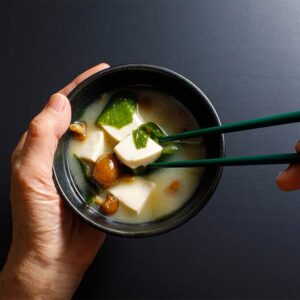 I often wonder why so many people are passionate about tofu. There's something about it that triggers strong emotions. Some folks HATE it, while others LOVE it. But is it good for you? Well, it's complicated. Tofu is a fermented soy product. It tastes bland alone. But it takes on the taste of whatever you...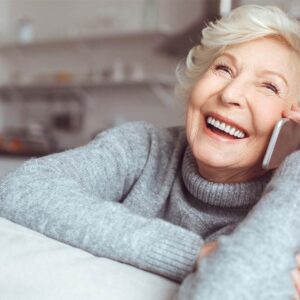 I sometimes joke with my (adult) kids. "Do you know," I ask, "that the PHONE you carry around with you all the time can make phone calls?" They laugh and mumble, "Old," under their breath. I swear the generations who grew up with a cell phone attached to their palm will do almost anything to...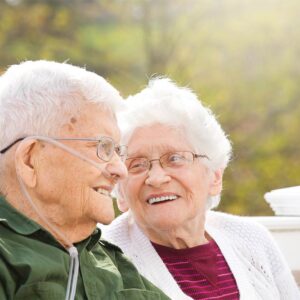 "Got any natural treatments for COPD?" – Mike, Ann Arbor, MI Dear Mike, Unfortunately, COPD, or chronic obstructive pulmonary disorder, is a common condition. In fact, it's now the third leading cause of death in the United States. COPD causes the airways to constrict, making breathing difficult or uncomfortable. Persistent coughing, excess mucus production, wheezing,...