Warning: This Popular Sweet May Be Poisoning You
One of America's most loved desserts has a toxic secret
Sugar is not your only concern when it comes to this indulgence. Find out what is lurking in your dessert
One list that can make or break your confectionary decisions.
Dear Reader,
Every time you bite into your dessert, do you think, "Wow, these toxins taste wonderful?"
Well, maybe you should.
Recently, new evidence has surfaced that one of America's most favored confections is chock-full of contaminants.
And surprisingly, I'm not talking about sugar.
Data from the National Confectioners Association shows that most Americans are enjoying this treat twice a week.1
And this sweet is so popular that the average American consumes 9.5 pounds of it annually.2
Not to mention this dark and delicious food has weaved its way into all types of foods, from cakes, cookies, and candies to savories like bacon and mac 'n' cheese.
If you haven't guess it yet, I am talking about chocolate — and it's nearly impossible to escape it in the modern dietscape.

Death by Chocolate
Well, maybe death is a little extreme…
But these new results do show that chocolate consumers are at risk for some pretty serious health issues — especially children.
Last month, a California-based consumer health watchdog group called As You Sow found many of the big-name chocolate companies are selling products riddled with toxic heavy metals.
These metals include cadmium and lead.
Lead exposure is associated with multiple health issues, including memory loss and declining mental functions in adults, but has even more devastating results in children.3
These include behavioral issues like increased antisocial behavior, reduced attention span, and even lower IQ in children. All of these negative health effects are thought to be irreversible in children.4
No level of lead is safe for children and pregnant women.
Cadmium exposures can lead to kidney damage and bone issues. Long-term intake of cadmium may lead to softening of the bones, osteoporosis, and cancer.5
When As You Sow conducted tests of 26 products in their single serving size three times, they found they all contained more lead and cadmium than allowed by California law.6
Among these were Godiva, Hershey, Mars, Trader Joe's and Whole Foods brands.
Hershey's director of corporate communications, Jeff Beckman, defended their products. In a statement to The Washington Post:
 The [Food and Drug Association] and many states monitor the amount of cadmium and lead in food. All Hershey products meet all FDA and state standards, and our cocoa powder and chocolate are safe to eat. This includes the very strict Proposition 65 standards for lead and cadmium in candy and other products.1
He went on to say, "People have been eating cocoa and chocolate for centuries with no evidence of a single incident of concern regarding these naturally occurring minerals."1
But researchers at the University of California Santa Cruz disagree. A study they published in Environmental Health Perspectives found that these high levels of lead found in chocolate are not from a natural source.
One of the researchers from the study, Russ Flegal, stated this about the possible sources:
The average lead concentration of cocoa beans was ≤ 0.5 ng/g, which is one of the lowest reported values for a natural food. In contrast, lead concentrations of manufactured cocoa and chocolate products were as high as 230 and 70 ng/g, respectively, which are consistent with market-basket surveys that have repeatedly listed lead concentrations in chocolate products among the highest reported for all foods. One source of contamination of the finished products is tentatively attributed to atmospheric emissions of leaded gasoline, which is still being used in Nigeria.
While the origin of these toxins is unclear, Elaine Van Vliet, director of toxic chemical research at As You Sow, thinks the contaminates may be coming in contact with the chocolate somewhere in the manufacturing process.
The folks at As You Sow filed legal notices demanding candy companies add warning labels to their current packaging for high levels of cadmium and lead.
If you would like to see the As You Sow's list of contaminated brands, click here. If you continue to scroll down, there is also a list of "No Warning Required" chocolates. While these may not be some of your favorites, at least if gives you a few options.
In the meantime, you may want to consider subbing Jordan almonds for chocolate bunnies this spring.
Live Well,

Natalie Moore
Managing editor, Living Well Daily
---
Sources
[1] How much lead is in your chocolate?
[2] Americans eat HOW MUCH chocolate?
[3] Lead poisoning
[5] EXPOSURE TO CADMIUM: A MAJOR PUBLIC HEALTH CONCERN

Written By Natalie Moore
Natalie Moore is a dedicated health researcher with a passion for finding healthy, natural, and science-based solutions. After a decade of direct healthcare experience in western and natural medicine, she was involved in public health research before joining Living Well Daily.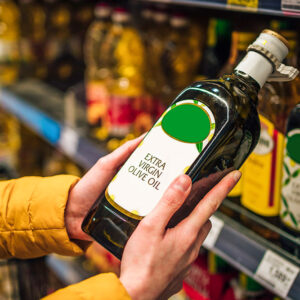 Olive oil has been getting some well-deserved attention the last few years. So it would be easy to assume that the golden oil's status as a health food was recently earned. But the truth is, olive oil has been considered a healthy staple in the human diet since it was first developed 600 years ago....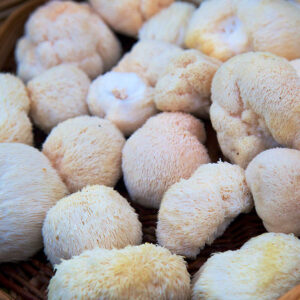 I'm a big fan of medicinal mushrooms. Almost everyone has eaten a standard mushroom on a pizza or in a spaghetti sauce, of course. But most folks have yet to experience medical mushrooms' power to improve our health. Medicinal mushrooms are already used to treat heart, liver, and brain conditions. They can boost the immune...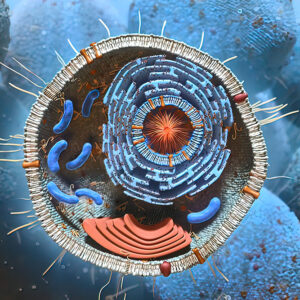 Aging isn't for sissies, that's for sure. But hey, I always remind myself the alternative is FAR worse! Besides, when you sit back and take stock, you'll realize that a life well lived – like your own – is something to be proud of. But those accomplishments, unfortunately, don't reduce your risk of suffering the...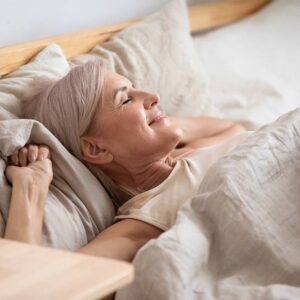 If you're concerned about diabetes, you've probably done your research. You likely focused on all the common problem areas to ward off rising blood sugar: the grocery store… the gym… and the bathroom scale. And those ARE all great places to start! Eating better, exercising, and losing weight can go a long way toward bringing your...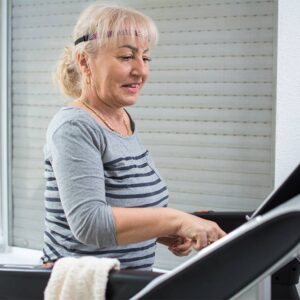 This time of year, I start to feel a little stir-crazy. Cabin fever sets in as I tire of the cold and snow. And I start thinking about the warmer weather that's right around the corner (but still feels SO far away). You see, I enjoy walking, hiking, and running outside. It's good for both...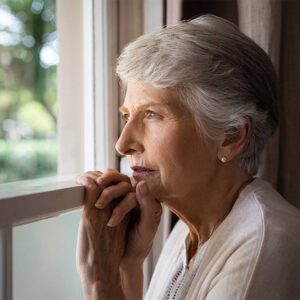 Before the pandemic, we didn't talk much about being lonely. But when the virus locked us down in our homes, the issue of isolation could no longer be ignored. Some of us were experiencing that kind of loneliness for the first time. But the truth is social isolation has ALWAYS been a common problem for...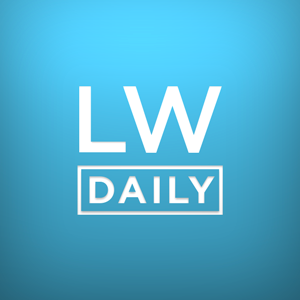 "Are there any natural solutions for an enlarged prostate?" -Mike from Summerville, South Carolina Hi Mike, There are many things you can do to improve your prostate health. Eating better is the first step. This means loading up on nutritious foods, including plenty of fresh organic vegetables and lean meats. (And yes, that DOES mean...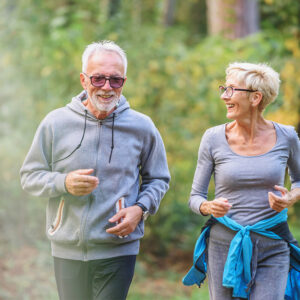 You think that when you reach "your golden years," you won't have much to worry about anymore. After all, many of life's major stressors, like work, kids, and relationships, are pretty much settled by the time you hit your sixties. So why the heck are we all so darned depressed then?! According to a recent...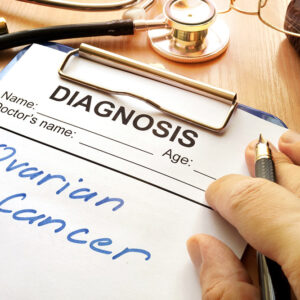 Cancer research is nothing new. In fact, we've been studying this killer since the 1800s. Yet despite all that investigating, there's still so much we DON'T know. That's why each time we reach a new milestone in our understanding of cancer, it should be celebrated. And a recent study has helped us make another large...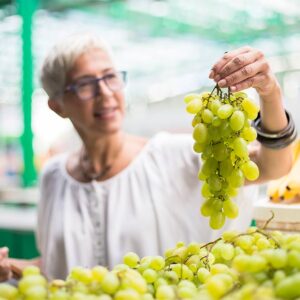 In the winter, we tend to ignore the importance of protecting our skin from the sun's powerful rays. But where I live, in Colorado, I see many folks come down from the ski areas with "raccoon eyes." This happens when skiers' faces burn, but the areas around their eyes remain pale because they wear goggles....