What the Heck Is Stevia?
Confession: I'm easily addicted to the sweet stuff.
Sugar, artificial sweeteners, stevia. Your other Living Well Daily editor, Nate Rifkin, can attest that I can chew through half a pack of Extra a day.
It's really bad.
In my search for a healthier sweetener that isn't as caloric as sugar and isn't artificial like aspartame or sucralose (Splenda), I came across stevia. You too have probably seen it lately popping up as the new best "natural sweetener".
In fact, it seems many of you share my sweet tooth, because you wrote in asking about stevia.
So what is stevia, exactly?
Stevia rebaudiana Bertoni is a plant that commonly grows in tropical regions in South America and Asia. It was discovered over 1,500 years ago in Paraguay, where the natives chewed on stevia leaves for its sweet taste and to help freshen their breath. They also added it to their teas and used it as a tonic to settle an upset stomach.
During the sugar shortage of WWII, the NIH began researching stevia. But once the war was over, their interest in stevia dropped. Japan picked up where the NIH left off, and by 1982, stevia made up a 40% share of the commercial sweetener market in Japan.
Today, it's continuing to be studied for its safety and health benefits and is making its way into many products, including Pepsi's new soda, Pepsi True. (But don't let the green packaging fool you: It still has 60 calories of pure sugar that you're better off without.)
The two main components of stevia that give it the sweet taste are steviosides and rebaudiosides. Many of the stevia products on the market are rebaudioside extracts, since the steviosides can give a bitter aftertaste.
Since stevia is marketed as being "natural," that must mean it's safe, and certainly better than artificial sweeteners, right? Well, the truth is that some of the stevia packets you find in your grocery store aren't exactly natural stevia.
There are actually four different types of stevia:
The whole plant.
The whole plant leaf dried and powdered (about 30-40 times sweeter than sugar).
Liquid or powdered stevia rebaudioside extract (up to 200 times sweeter than sugar).
And products like Coca-Cola's Truvia, which are refined stevia mixed with erythritol (or sometimes maltodextrin) and "natural flavors." (About 400 times sweeter than sugar.)
At a glance, Truvia doesn't sounds so bad. It's just three ingredients.
Well… I found Coca-Cola's patent for refining the rebaudioside from stevia, and it looks to be anything but natural (U.S. Patent # 20070292582 A1). Creating Truvia involves an extensive refining process that even includes mixing it with methanol (which the CDC calls a "toxic alcohol").
In addition, erythritol is the byproduct of yeast fermentation of corn. As for "natural flavors", well, they can be derived from bugs and the anal scent glands of beavers.
And while that's technically natural, it's not exactly appetizing, is it?
Other commercial stevia products you may find in the grocery store are mixed with maltodextrin to help make it a powder form. Maltodextrin can be made from GMO corn.
Yikes.
Though it's probably a better option than toxic aspartame, if you want to give stevia a shot, steer clear of Truvia and other brands that use ingredients like rebaudioside A, erythritol and maltodextrin.
But what about safety of the not-so-refined stuff? Well, research is indicating that true stevia might actually have a bunch of health benefits. Stay tuned, because in the next issue of Living Well Daily, I'm going to cover the health benefits of stevia and point you to the best brands to buy.
To living well,
Jasmine LeMaster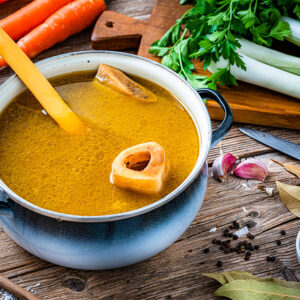 I was in a small grocery store in the mountains recently, and noticed that they had bone broth for sale. I thought, "Wow, we've come a long way!" And that's a good thing. Here's why… Bone broth used to be nearly impossible to find in modern-day grocery stores. But to eke out as much nutritional...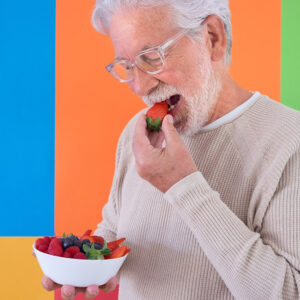 You can't turn on the T.V. or flip through a newspaper anymore without seeing a new drug breakthrough they claim will FINALLY rid humanity of our aging brain issues. These medicines hit the market promising miracles. But it typically isn't long before we start seeing their dark side. Meanwhile, a safe, natural remedy to boost...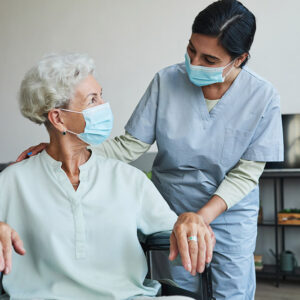 "We've unfortunately had to put my 90-year-old mother in a home. I'm so worried she's going to get sick (especially with COVID still around). Is there anything I can do to help protect her?" Sam from Prattville, AL Hi Sam, Your situation sounds familiar. My father is in a senior living center with about 300...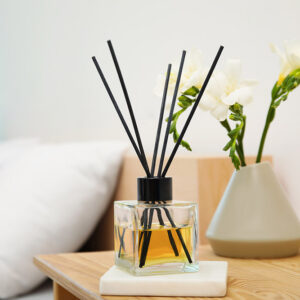 You have five primary senses: sight, hearing, taste, touch, and smell. (The sixth one doesn't count. Only your Aunt Mable claims that one.) But you've likely noticed that only your sight and hearing get tested when you visit the doctor. Your senses of taste, touch, and smell are almost entirely ignored. And ignoring one of...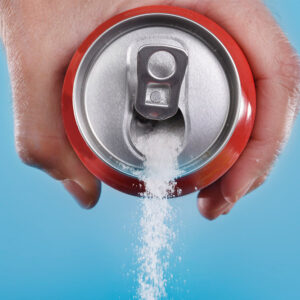 People often ask me what's the WORST thing for their health. Cigarettes, alcohol, and illegal drugs often pop to mind. But everyone KNOWS those things are bad. But there's in fact, a popular "harmless" daily habit that has HUGE health consequences. And it can be every bit as bad as a cigarette or booze habit....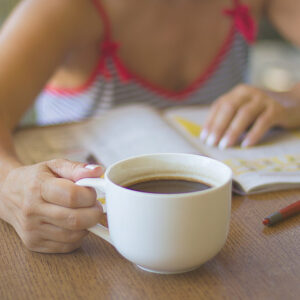 I have a foolproof plan for maintaining clear thinking and a steel-trap memory as you age. Ready to hear it? Stop plaques and tangles from building up in your brain. Unfortunately, it's the perfect example of "Easy to say, but not so easy to do." Or, it was until NOW. Because scientists have discovered a...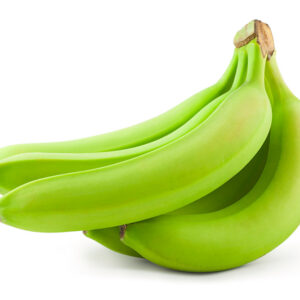 The science of aging is growing at breakneck speed. It seems like hardly a week passes when we don't learn something new. And now, one study in particular could upend everything we THINK we know about aging. Most importantly, it could unlock a way to "SLOW" it down…. And, incredibly, it may even help extend...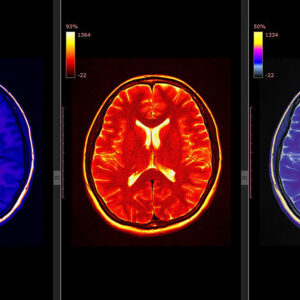 It's funny how an idea will ebb and flow. "You only use 10 percent of your brain." It's an idea I haven't heard in a long time. But it's getting a lot of play again lately. It has some serious staying power. But is it true? It might surprise you to learn this odd claim...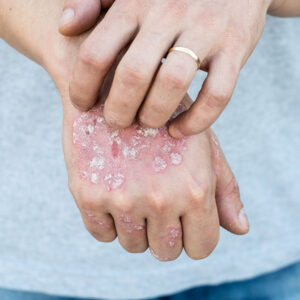 Folks with psoriasis never get a break. It's not just the dry air in the winter that can cause painful flare-ups. The hot air in the summer can trigger them too. Then, despite the heat, you're forced to wear more clothes to hide the embarrassing rash. But you may not have to suffer any longer....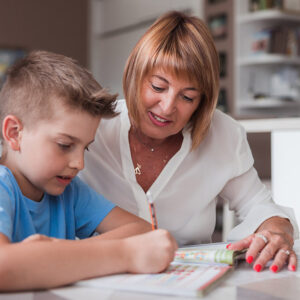 "I watch my grandson for a bit once he gets home from school. Can I do anything to prevent myself from getting the school kids germs?" Darlene from Fairhope, Alabama Hi Darlene, Kids pick up lots of different bugs at school. They're like little petri dishes. So, it can be difficult to avoid getting sick. But...