What the Heck Is Stevia?
Confession: I'm easily addicted to the sweet stuff.
Sugar, artificial sweeteners, stevia. Your other Living Well Daily editor, Nate Rifkin, can attest that I can chew through half a pack of Extra a day.
It's really bad.
In my search for a healthier sweetener that isn't as caloric as sugar and isn't artificial like aspartame or sucralose (Splenda), I came across stevia. You too have probably seen it lately popping up as the new best "natural sweetener".
In fact, it seems many of you share my sweet tooth, because you wrote in asking about stevia.
So what is stevia, exactly?
Stevia rebaudiana Bertoni is a plant that commonly grows in tropical regions in South America and Asia. It was discovered over 1,500 years ago in Paraguay, where the natives chewed on stevia leaves for its sweet taste and to help freshen their breath. They also added it to their teas and used it as a tonic to settle an upset stomach.
During the sugar shortage of WWII, the NIH began researching stevia. But once the war was over, their interest in stevia dropped. Japan picked up where the NIH left off, and by 1982, stevia made up a 40% share of the commercial sweetener market in Japan.
Today, it's continuing to be studied for its safety and health benefits and is making its way into many products, including Pepsi's new soda, Pepsi True. (But don't let the green packaging fool you: It still has 60 calories of pure sugar that you're better off without.)
The two main components of stevia that give it the sweet taste are steviosides and rebaudiosides. Many of the stevia products on the market are rebaudioside extracts, since the steviosides can give a bitter aftertaste.
Since stevia is marketed as being "natural," that must mean it's safe, and certainly better than artificial sweeteners, right? Well, the truth is that some of the stevia packets you find in your grocery store aren't exactly natural stevia.
There are actually four different types of stevia:
The whole plant.
The whole plant leaf dried and powdered (about 30-40 times sweeter than sugar).
Liquid or powdered stevia rebaudioside extract (up to 200 times sweeter than sugar).
And products like Coca-Cola's Truvia, which are refined stevia mixed with erythritol (or sometimes maltodextrin) and "natural flavors." (About 400 times sweeter than sugar.)
At a glance, Truvia doesn't sounds so bad. It's just three ingredients.
Well… I found Coca-Cola's patent for refining the rebaudioside from stevia, and it looks to be anything but natural (U.S. Patent # 20070292582 A1). Creating Truvia involves an extensive refining process that even includes mixing it with methanol (which the CDC calls a "toxic alcohol").
In addition, erythritol is the byproduct of yeast fermentation of corn. As for "natural flavors", well, they can be derived from bugs and the anal scent glands of beavers.
And while that's technically natural, it's not exactly appetizing, is it?
Other commercial stevia products you may find in the grocery store are mixed with maltodextrin to help make it a powder form. Maltodextrin can be made from GMO corn.
Yikes.
Though it's probably a better option than toxic aspartame, if you want to give stevia a shot, steer clear of Truvia and other brands that use ingredients like rebaudioside A, erythritol and maltodextrin.
But what about safety of the not-so-refined stuff? Well, research is indicating that true stevia might actually have a bunch of health benefits. Stay tuned, because in the next issue of Living Well Daily, I'm going to cover the health benefits of stevia and point you to the best brands to buy.
To living well,
Jasmine LeMaster

Written By Jasmine Lemaster
Jasmine LeMaster is head of quality assurance for Laissez Faire's Living Well brand and is an integral part of their product research and development team. To hear more from Jasmine, sign up to receive Living Well Daily for free, here.
Most of my patients fret over getting the same diseases – diabetes, Alzheimer's, and cancer.   And with good reason. These chronic illnesses can strip away your health… your memory… and even your independence.   But there's another one you should be worried about.   You see, this life-changing condition can put you on the fast track to the...
As you get older, nothing's more important than maintaining your memory.   Because without it, your identity… your family… and your independence can all DISAPPEAR.  And your mainstream doc is NO HELP. He'll just put you on a strict diet and give you risky drugs.   But you've got a better option.   Because NEVER getting Alzheimer's or any other memory-robbing disease...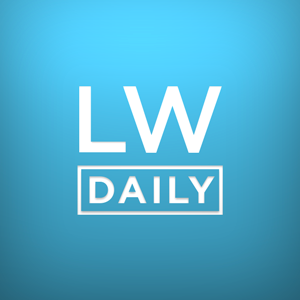 If you're like most of my patients, you've probably struggled with your weight as you age. And it can be DOWNRIGHT FRUSTRATING. You work out like crazy… you starve yourself… and the scale NEVER seems to budge. Well, those days could be behind you. Because there's a way to lose weight up to FOUR TIMES faster… It's...
If you're a woman over the age of 50, chances are you've struggled with "the change". The hot flashes… headaches… and mood swings are enough to drive anyone crazy. And according to new research, the mainstream can take things from bad to WORSE. That's because their #1 menopause "cure" can put you on the fast...
If you're anything like my diabetic patients, you would probably do just about anything NOT to have blood sugar problems. But the mainstream's risky drugs… painful injections… and restrictive diet WON'T help you. You see, these "treatments" just treat your symptoms. They DON'T actually REVERSE the disease. Fortunately, there's a powerful "maidenhair" tree that strikes...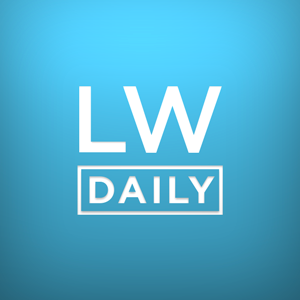 If you've got heart problems, you already know how important it is to get your triglyceride levels in check. And with good reason, high levels of these blood fats can send your risk of heart attack and stroke through the roof. But the mainstream has NOTHING to offer you but risk drugs and Navy SEAL...
If you have cancer, you'd probably do just about anything not to. But the mainstream won't help you. Instead, they'll put you through sickening chemo… and scorching radiation. And the worst part? You'll probably STILL have cancer. Fortunately, it doesn't have to be this way any longer. Researchers have found that following a certain" fatty"...
If you've had a heart attack, you already know how important it is to avoid having a second one. And your mainstream doc doesn't make that easy. They'll tell you to eat better… exercise… and take risky statins. But what they don't tell you is that a heart attack causes massive damage to your heart....
If you've got diabetes, your mainstream doc is full of bad advice. And this is especially true when it comes to your diet. They'll tell you to ditch the fat… and load up on complex carbs and swear it will make your blood sugar nosedive. Well, I'm here to tell you these ideas are BOGUS....
If you suffer from inflammatory bowel disease (IBD), you already know how miserable it is. The chronic stomach pain… indigestion… and endless trips to the bathroom can really interrupt your life. And mainstream treatments can make these symptoms go from bad to WORSE. But you don't need to take risky drugs to get IBD relief....