It's pretty easy to overindulge during the holidays. Whether it's the trays of snacks and appetizers you find irresistible, or the dessert table, one way or another, you soon find yourself stuffed to the gills… and maybe wishing you'd made better choices. And as a result, it leaves not just you, but also your liver,...
Dear Reader,  It's Christmas Eve. The year is quickly coming to a close. I hope you're able to spend some time with loved ones, safely.  And with the new year upon us, we're all looking for ways to boost our health and well-being. Many of us are looking to increase our fitness and other ways...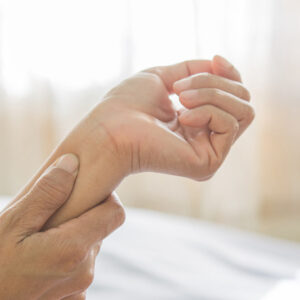 Itchy skin. One of the few things that will drive you absolutely crazy. That annoying, skin-crawling feeling that you'd give ANYTHING to make go away.  And the worst part is, your gut instinct – to scratch — only makes it worse. As do any number of treatments you might be told by your mainstream doc to try.  Because no...
Dear Reader,  Just about everyone enjoys being outside during the summer.  There's only one huge downside to evening dinners on the deck, or spending time in the yard…  Bugs.  And if you're someone who often feels like a free buffet for mosquitos, you probably have a few bottles of bug spray at the ready.   But before you go lathering up in...
Dear Reader,  I'm a big fan of the sun when it comes to improving your health.   While most health officials will tell you to stay out of the sun and wear sunscreen, I think a good healthy dose of sun goes a long way to keeping you healthy.    Not only does the sun make Vitamin D when it hits our skin, it also produces nitric oxide – which sends LOWERS our blood pressure.    But just...
Dear Reader,  A few weeks after the world closed down, my daughter complained of a rash on her toes.  My son, overhearing the conversation, said he had a rash on his toes too.   When I looked at the rash, it looked like the kind that comes from cold exposure (a type of rash called Pernio or...
If you're in your golden years, you already know your body (and looks) aren't quite what they used to be. Maybe your knees creak when you stand up… or maybe you don't feel as strong as you used to… or maybe you're just tired of seeing those deep wrinkles when you look in the mirror....
Changing skin can be one of the worst parts of getting older.   Sure, the sags and wrinkles can be hard to look at.    But the painful itching and extreme sensitivity can really make your life miserable.   Even worse? The mainstream's options are USELESS.   That's because they don't get to the ROOT CAUSE of your itchy...
Health researchers have been arguing for years about the best time to take collagen. Now the debate has been put to rest.